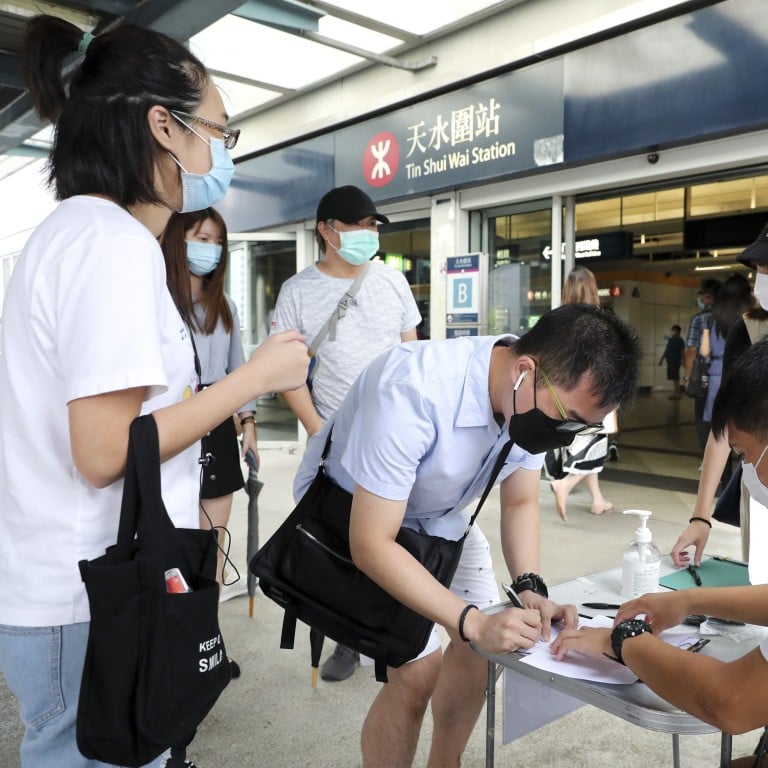 Hong Kong elections: opposition scrambles for support ahead of nominations deadline, a day after candidates barred from running
Activists out in force to secure backing for Plan B, C, D and X hopefuls after 12 members disqualified
Opposition had targeted first majority in Legislative Council after district success
On Thursday, an unprecedented number of rising localist activists, young district councillors and incumbent lawmakers were disqualified from September's vote, just a month after Beijing imposed a sweeping national security law on Hong Kong.
Sources said the government was likely to also
postpone the elections
for a year in response to the coronavirus. But it remains uncertain whether the nomination period would be pushed back as well.
Hours before the nomination deadline at 5pm, opposition district councillors were making a last-ditch effort to help secure nominations for the camp's backup candidates across the city.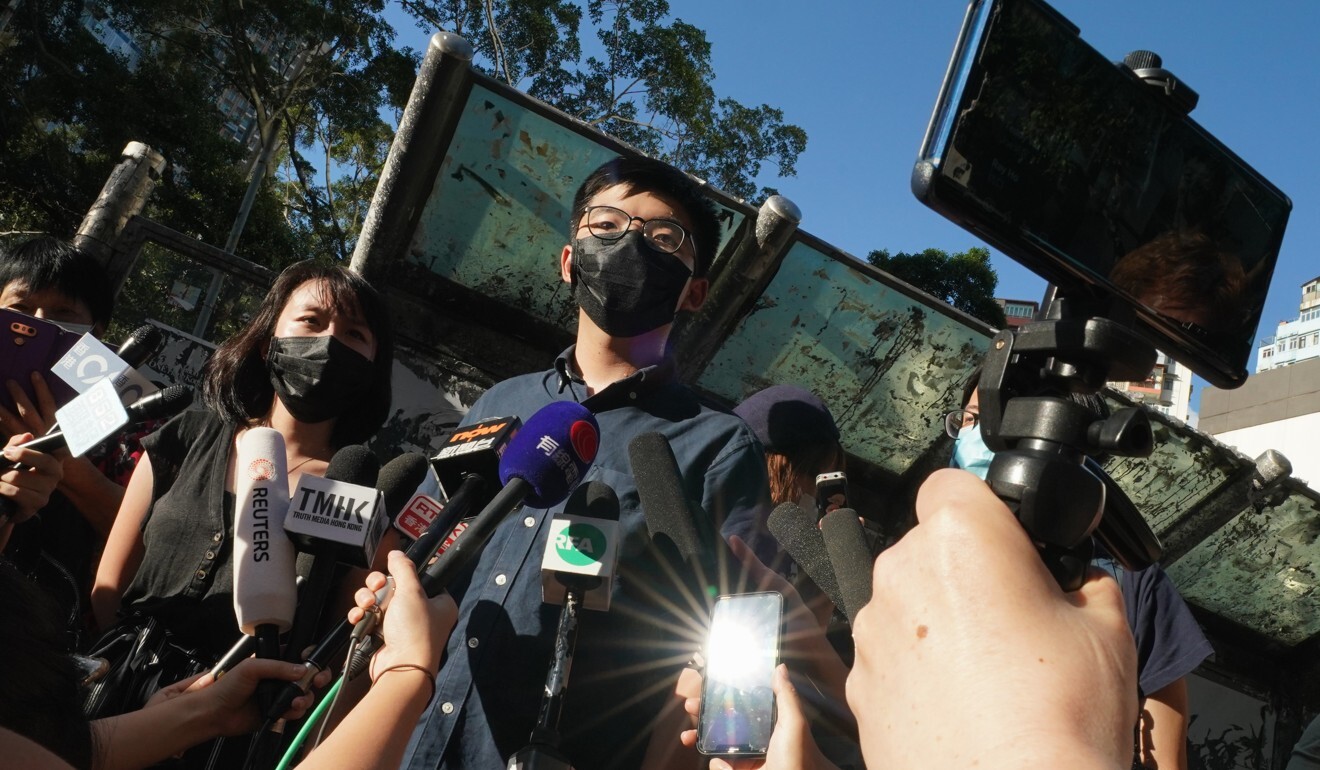 Any candidate eyeing a seat in the geographical constituency needs at least 100 registered voters from the constituency concerned.
"Public responses have been enthusiastic. I've collected 300 signatures within an hour," said Yuen Long district councillor Au Kwok-kuen, who had set up a booth in Tin Shui Wai.
"We are gathering nominations not only for our 'Plan B' candidates, but 'Plan C', 'Plan D' or even 'Plan X'. I'm sure people [from the opposition bloc] will sign up in droves today."
In Kowloon East, Kwun Tong district councillor Jannelle Rosalynne Leung also did the same in Lam Tin, and she said had received a positive response from voters.
Leung, an independent, who had previously signed up and was widely regarded as a backup to prominent activist Joshua Wong Chi-fung, who was among those being disqualified on Thursday.
Most of the campaigners did not reveal the identities of the backups, which they said was to avoid further complications.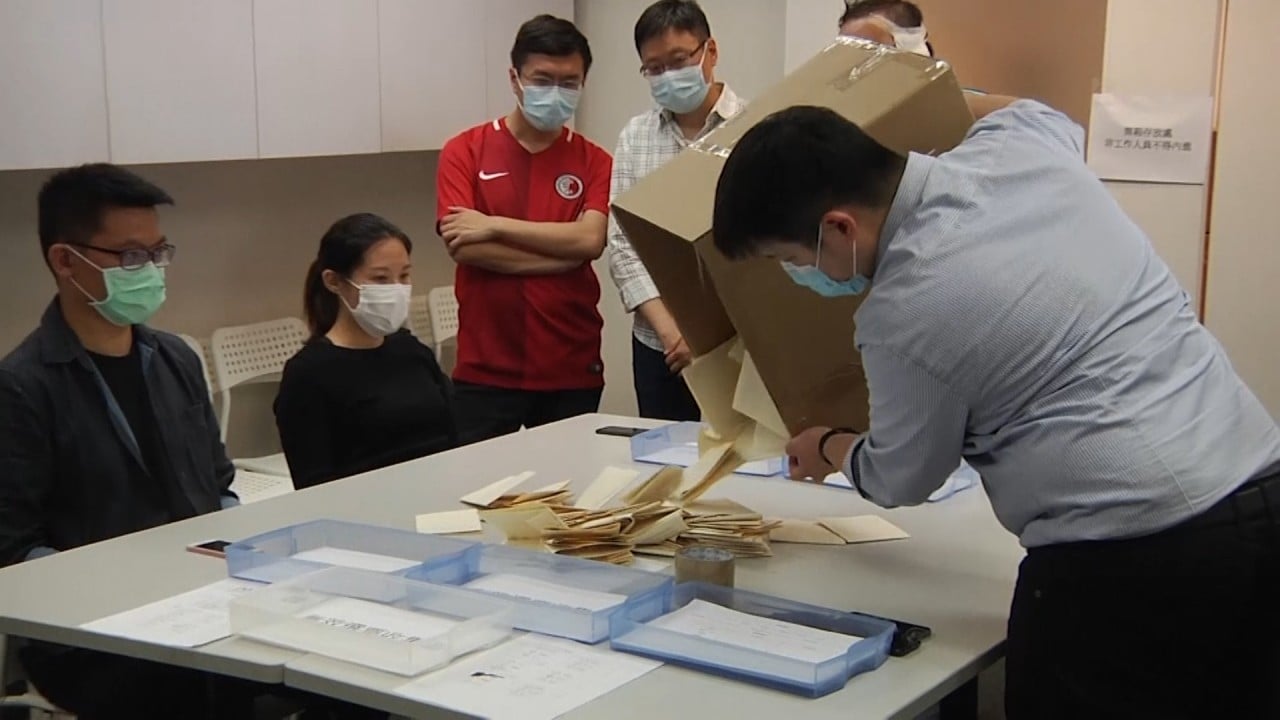 02:07
More than 610,000 vote in Hong Kong's pro-democracy opposition primary elections
More than 610,000 vote in Hong Kong's pro-democracy opposition primary elections
Chan Tsz-wai, a lift worker and political novice who unseated Yau Tsim Mong district council chairman Chris Ip Ngo-tung in the district council elections in November, announced his bid to gather nominations to avoid a walkover for their pro-establishment rivals.
Citing the city's new national security law, and the pan-democrats' previous calls for foreign governments to sanction Beijing and Hong Kong as key reasons, election officials on Thursday invalidated the candidacies of four incumbent lawmakers – the Civic Party's Alvin Yeung Ngok-kiu, Dennis Kwok and Kwok Ka-ki, along with that of accountancy sector lawmaker Kenneth Leung.
The returning officers cited similar reasons, as well as the opposition hopefuls' pledge to vote down the government's budget, and other proposals, should it win its first legislative majority, in barring activists Wong, Ventus Lau Wing-hong, Gwyneth Ho Kwai-lam and Alvin Cheng Kam-mun as well as district councillors Cheng Tat-hung, Lester Shum, Tiffany Yuen Ka-wai and Fergus Leung Fong-wai.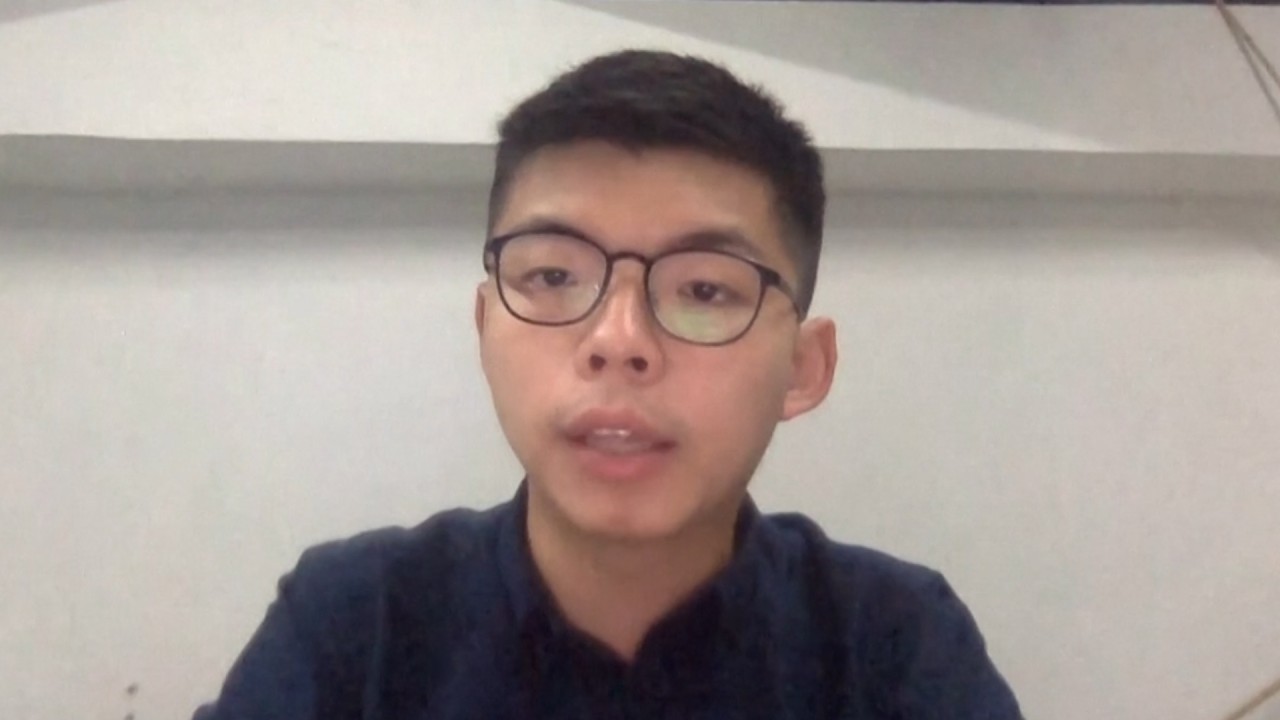 01:31
Joshua Wong reacts to his disqualification from running in upcoming Hong Kong elections
Joshua Wong reacts to his disqualification from running in upcoming Hong Kong elections
Earlier on Thursday, 18 opposition hopefuls signed up to contest the election with some regarded as backups.
The Civic Party's Lee Yue-shun, who lost the opposition primary in the District Councils (Second) functional constituency, signed up to contest a seat on Hong Kong Island without telling the media.
In a twist, former teacher Yeung Tsz-chun, who was hit by projectiles fired by police during last year's protests, and who had indicated his interest in running in the education sector, also signed up in Hong Kong Island.
In New Territories West, Yuen Long district councillor Eddie Chan Shu-fai, who had been working closely with incumbent lawmaker Eddie Chu Hoi-dick, also registered.
Chu, and at least 20 other opposition hopefuls, were still waiting for returning officers' verdicts on their candidacies.
Bar Association chairman Philip Dykes also sent shock waves through the legal community when he submitted his nomination to contest the legal sector, but he denied he was the "Plan B" to Kwok, the incumbent legal representative in the legislature.
Signing up on Thursday before Kwok's disqualification came to light, Dykes said he was only trying to ensure there would still be a choice if the incumbent lawmaker was ousted from the race.
"I emphasise that I am not Dennis Kwok's alter ego and I will stand as an independent," he said.
Additional reporting by Tony Cheung