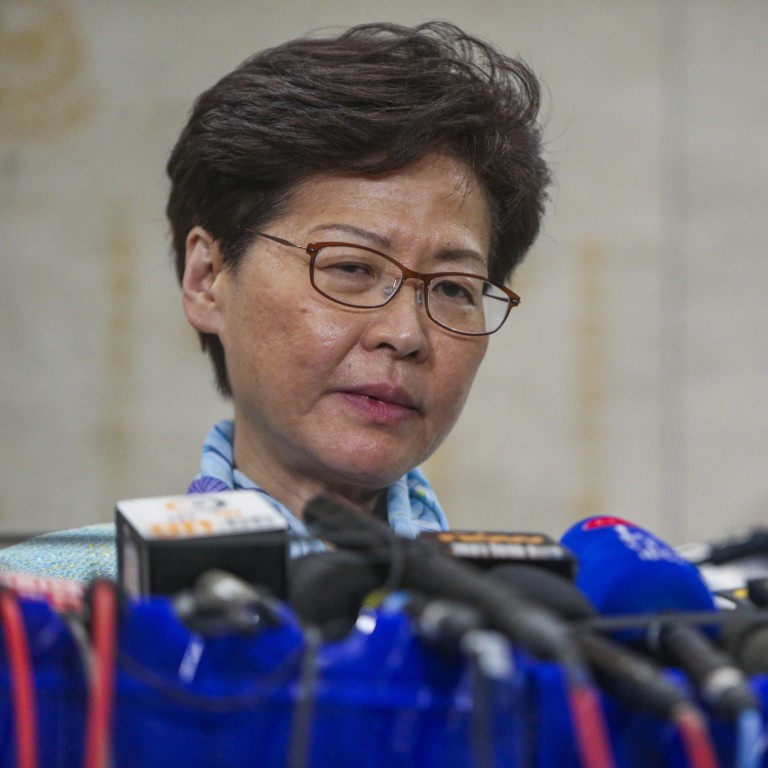 'Shameless and despicable': Hong Kong decries US sanctions on officials over national security law
Release of personal details 'no less than state-sanctioned doxxing', says Carrie Lam, while city's liaison office chief mockingly offers US$100 to 'freeze'
While some agree impact on the targeted officials would be negligible, others suggest banks operating internationally could be deterred from serving them
Hong Kong's embattled leader was defiant on Saturday, refusing to be intimidated by what she called "shameless and despicable"
sanctions
imposed on her and 10 other local and mainland Chinese officials by the US government, while Beijing's top representative in the city heaped scorn on its impact.
"We will not be intimidated," a scathing statement issued by Chief Executive Carrie Lam Cheng-Yuet-ngor's government quoted her as saying, and condemned Washington for deliberately releasing the personal details of those on the sanctions list as part of punishment for their roles in the enforcement of the city's sweeping new
national security law
.
"Such a deplorable move is no less than state-sanctioned doxxing that is a serious breach of privacy and personal safety. We reserve the right to take any necessary legal action," the statement read.
Luo Huining, director of Beijing's liaison office in the city, reacted mockingly to his own name being on US President Donald Trump's sanctions list, saying: "Isn't such a 'sanction' in vain as I don't have any assets abroad? Of course, I can also send US$100 to Mr Trump for freezing."
While Luo ridiculed the sanctions, his office issued a separate statement, denouncing the US move as interference in Hong Kong affairs.
"If the US believes the so-called sanctions will force China to compromise, then they have made a wrong calculation," the office said, adding that the country "will never be afraid of any bullying".
The cabinet-level Hong Kong and Macau Affairs Office (HKMAO) echoed the message, declaring that Washington's actions would be "nailed on the pillar of shame for eternity".
And the Office of the Commissioner of China's Ministry of Foreign Affairs hit out as well, saying: "The US brandishing the stick for sanctions will eventually lead to nothing but lifting a rock only to hit its own feet."
The show of defiance came a day after the Trump administration announced economic sanctions on the officials in escalating retaliation over the law banning acts of secession, subversion and collusion with foreign forces to endanger national security.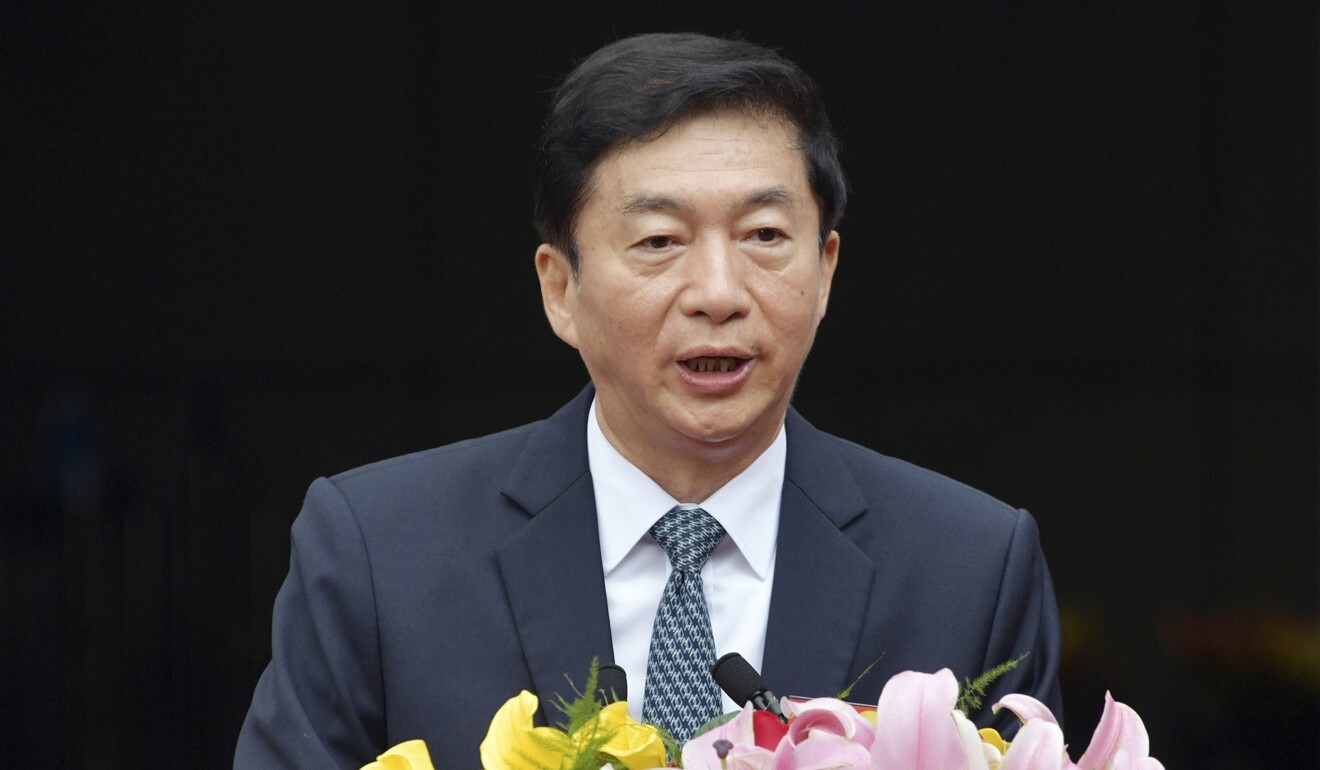 Under the economic sanctions, brought by the US Treasury Department's Office of Foreign Assets Control, the US-based assets of individuals or entities are blocked and Americans and businesses are generally prohibited from dealing with them.
Besides Lam, Washington also targeted five current Hong Kong officials, including the city's justice, security, mainland affairs and police chiefs, as well as the director of the chief executive's office.
Retired police chief Stephen Lo Wai-chung was the only former official targeted, while four current mainland officials, including HKMAO director Xia Baolong, his deputy Zhang Xiaoming, and Beijing's national security chief in Hong Kong, Zheng Yanxiong, were also on the list.
The sanctions were imposed as China's top legislative body formally placed the "continuation of Hong Kong's sixth Legco" on its agenda, as it started a four-day session in Beijing, after Lam's decision to postpone September's Legislative Council elections by an entire year.
While the targeted officials were unanimous in brushing off the actual impact of the sanctions, with most of them appearing to have no significant assets in the US, politicians, academics and analysts were divided as to whether they were more symbolic than substantive.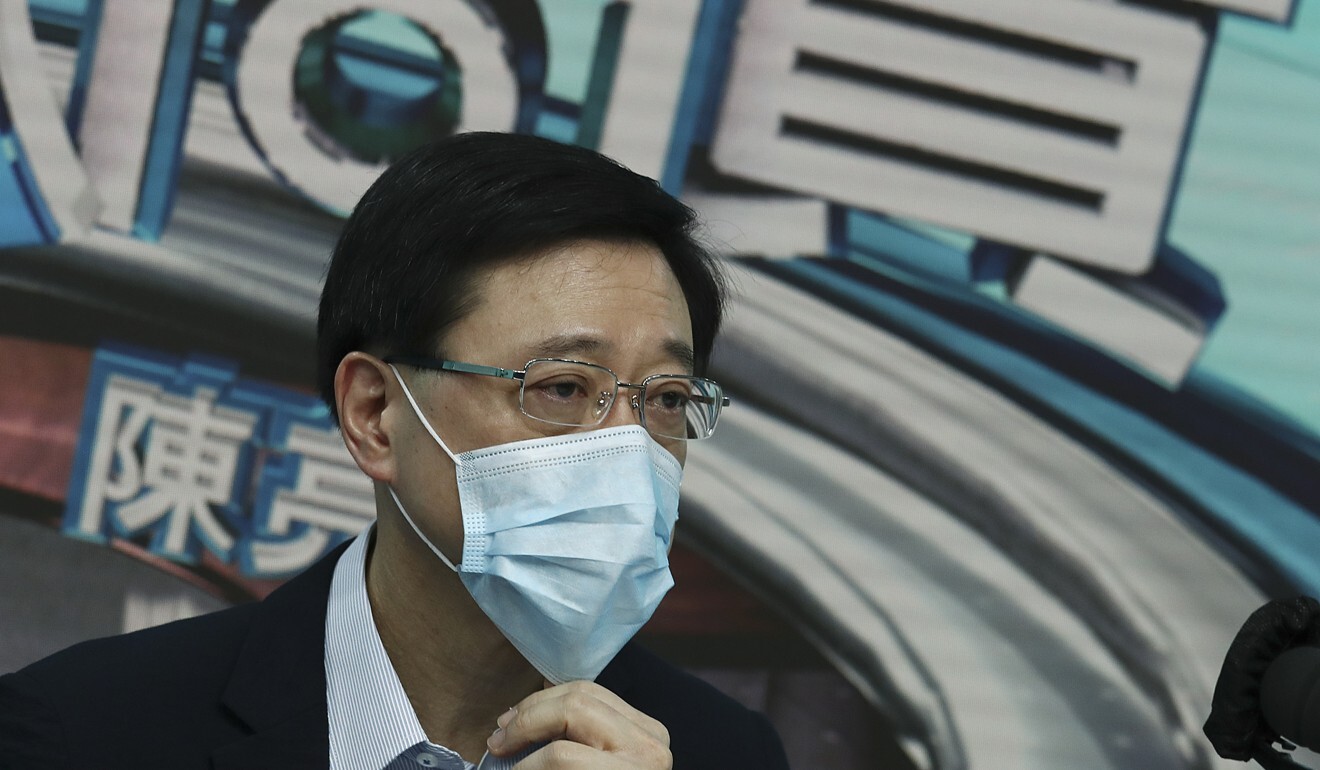 Some agreed with the official line that the impact would be negligible, but others warned that banks and businesses with links to the US could be deterred from serving the targeted officials as customers, while also running the risk of violating the national security law by complying with Washington's orders.
"The worst scenario is that some American banks would close the accounts of the officials, or ban them from opening new accounts. Even for non-US banks, they might prefer not to do business with these people to avoid trouble," Chinese University economist Terence Chong Tai-leung said.
"Even though the sanctions might not have legal status in Hong Kong, US authorities could take action on banks that don't follow … So maybe the officials will have to use services from Chinese banks in the future."
Andy Kwan Cheuk-chiu, director of the ACE Centre for Business and Economic Research, said banks such as HSBC and Standard Chartered could be forced to close the accounts of the officials involved.
"The second wave of sanctions could target banks, and it could be troublesome for banks if you are targeted by the US … Even if the banks don't care about their business in the US, they still have many interests in Europe and other places," he said. "So it could get very inconvenient for the people being targeted. It's not that you're OK as long as you don't have assets in the US."
The US Treasury Department singled out Lam for "implementing Beijing's policies of suppression of freedom and democratic processes," citing her role last year in attempting to pass an extradition law and, more recently, her involvement in "developing, adopting or implementing" the national security law.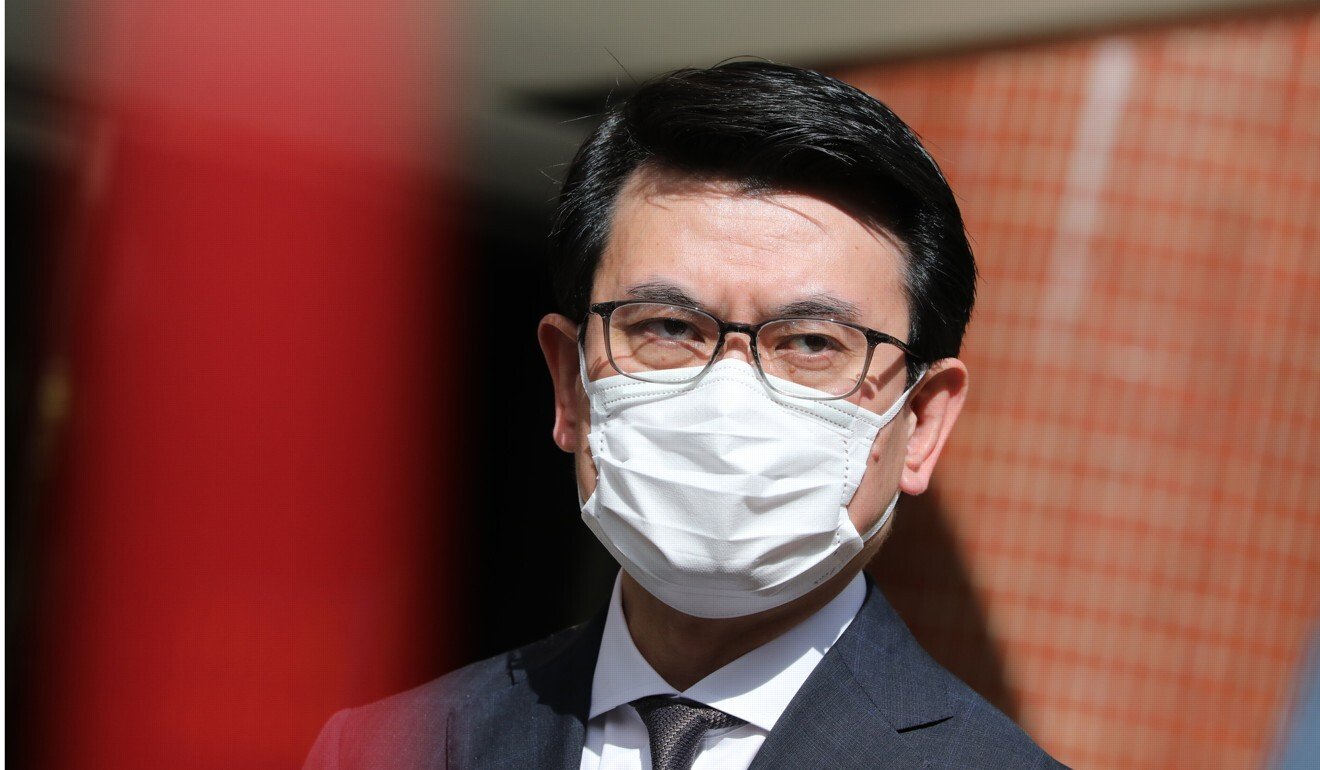 Hong Kong's opposition camp welcomed the punitive measures, with activist Joshua Wong Chi-fung saying: "It's time for the world to realise they need to reassess their foreign policy towards Hong Kong and China."
But the pro-Beijing camp joined the officials in strongly condemning Washington's latest move as gross interference in a sovereign nation's internal affairs.
"Hong Kong is innocent … I support the central and city governments in taking retaliatory measures," said veteran pro-establishment lawmaker Starry Lee Wai-king.
In a letter issued to banks on Saturday, Hong Kong Monetary Authority deputy chief executive Arthur Yuen Kwok-hang, said: "Unilateral sanctions imposed by foreign governments … have no legal status in Hong Kong."
The Insurance Authority and the Securities and Futures Commission separately said they were closely monitoring the impact.
Amid speculation that the sanctions could extend to Lam's Facebook page being shut down, the social media giant confirmed that officials would only be banned from using its paid services such as advertising.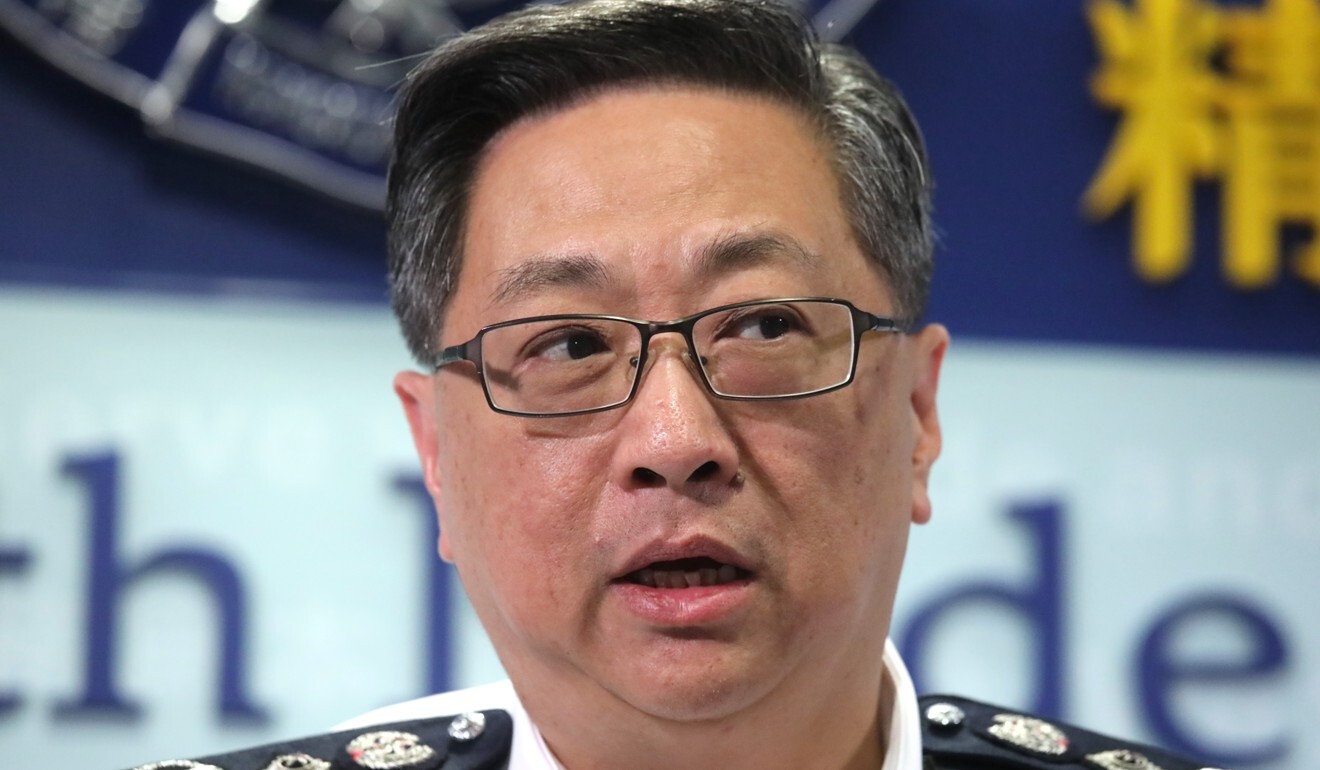 Lam remained defiant, writing on her Facebook page that she would take the initiative to cancel her US visa, due to expire in 2026.
The chief executive also ridiculed the US government for its "sloppiness" in getting her home address wrong.
"It was said that I live in Victoria House on Barker Road," she wrote. "The US official in charge must have used the information provided when I applied for a visa to visit the US as the chief secretary in 2016."
Lam also suggested that it could constitute a violation of human rights if US authorities had passed her personal information to the treasury for purposes unrelated to immigration.
Secretary for Justice Teresa Cheng slammed the US move as "desperate and illegitimate", saying it only reinforced her belief she had been "doing the right thing".
"I will not and cannot be intimidated, with the strong back up of China," she said. "The purported threats of the United States are to no avail."
Secretary for Security John Lee Ka-chiu accused the US of double standards and hypocrisy, saying: "Maintaining national security is a matter of justice and duty. The United States wants to … intimidate, and it will not succeed."
Dismissing the sanctions as "meaningless", Commissioner of Police Chris Tang Ping-keung said it was his "responsibility and honour to safeguard the security of the nation and Hong Kong". His predecessor, Stephen Lo Wai-chung, pointed out that police officers in any country had a responsibility to safeguard national security as he expressed regret and outrage at being targeted.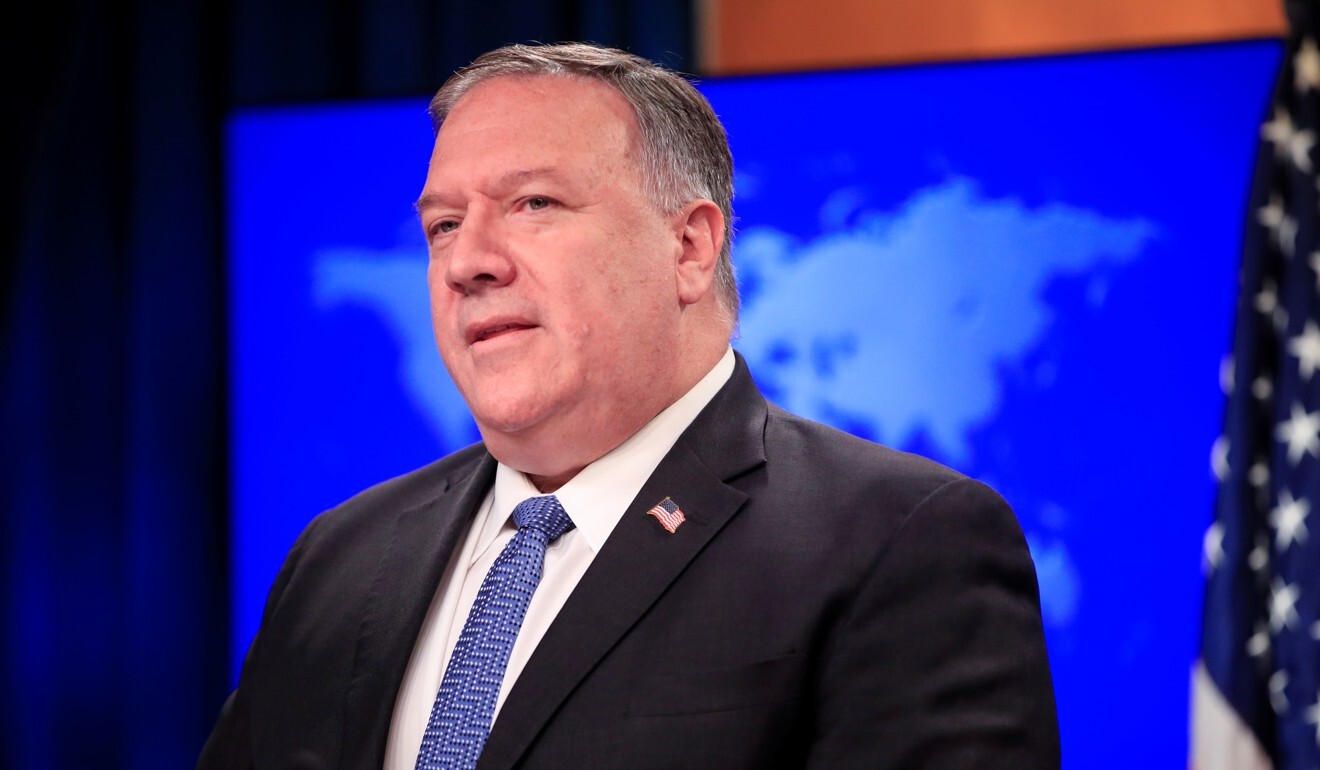 Secretary for Constitutional and Mainland Affairs Erick Tsang Kwok-wai said the sanctions would only make him more determined to do his job.
"The US deliberately doxxed us and exposed our personal information … I will study the matter with the justice department on possible actions," he said.
The city's Office of the Privacy Commissioner for Personal Data agreed that the release of officials' private details appeared "excessive and unnecessary", saying the matter would be pursued further.
Secretary for Commerce and Economic Development Edward Yau Tang-wah, who was not on the list of targeted officials, said: "The approach is very barbarous. It targets specific people and even their assets … This kind of approach is unilateral and uncivilised."
This article appeared in the South China Morning Post print edition as: officials mock 'shameless' move