National security law: RTHK removes programme featuring wanted Hong Kong activist Nathan Law, raising fresh concerns over press freedom
Revelation comes just days after 200 police officers raided headquarters of newspaper Apple Daily
Show on postponement of Legco elections aired on RTHK's Channel 31 on July 31 but was removed from website and YouTube the following day
Hong Kong's embattled public broadcaster has removed a current affairs programme featuring wanted activist Nathan Law Kwun-chung from its website, a move which has raised further concerns about press freedom, following a sweeping
national security law
imposed by Beijing six weeks ago.
The revelation that RTHK took the programme
2020 Legco elections postponement
offline came just days after 200
police officers raided
newspaper
Apple Daily
's headquarters after arresting founder Jimmy Lai Chee-ying for alleged collusion with foreign forces.
Last week, the city's Foreign Correspondents' Club also spoke out against a trend that saw foreign journalists face delays in getting work visas, as it sought clarification over the law.
The show aired on RTHK's Channel 31 on July 31, a few hours after the city's leader controversially invoked emergency powers to postpone the Legislative Council elections scheduled for September by one year because of the Covid-19 pandemic. The host interviewed politicians and scholars.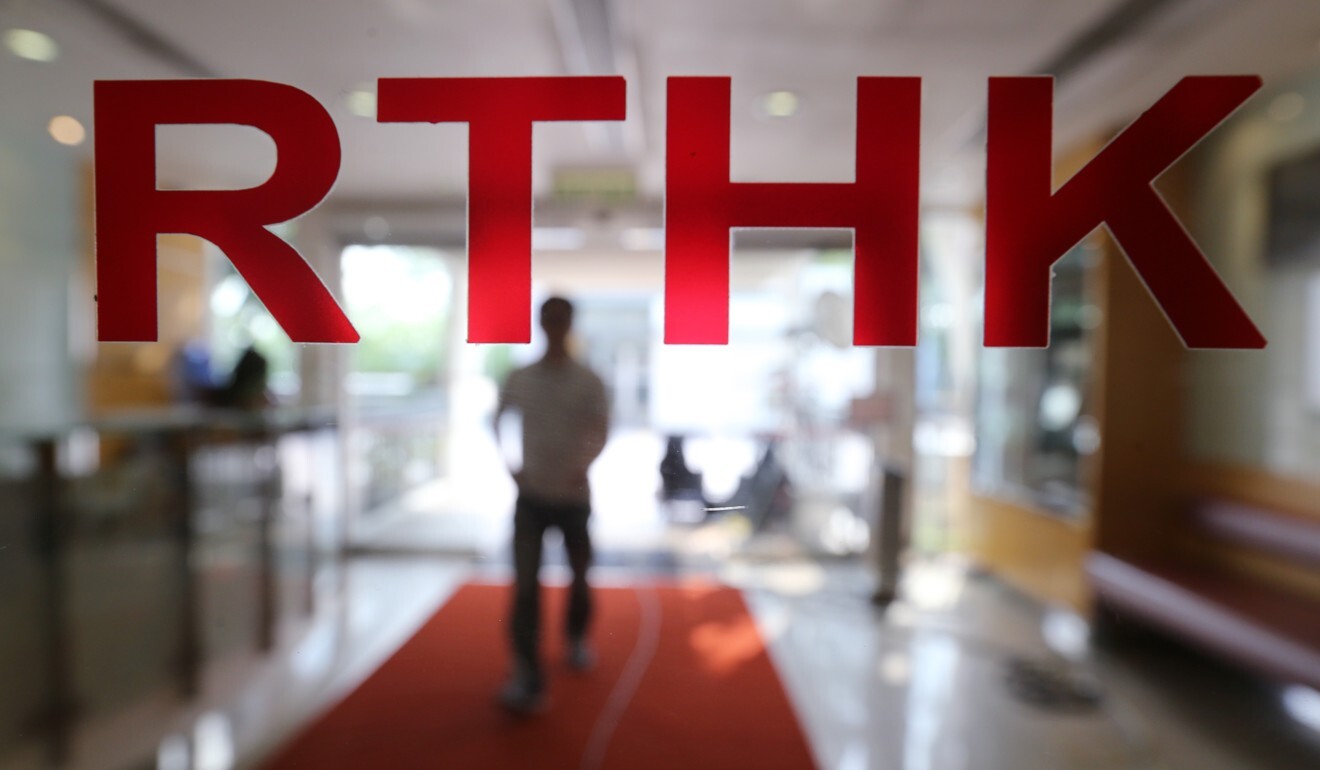 Past shows can be viewed on RTHK's website but the broadcaster pulled the programme from there and its YouTube account on August 1, the day a police source told the Post that Law was one of seven people on its wanted list under the new law.
On Thursday, a police spokesman said they would not comment on whether Law was on a wanted list.
Asked by the Post about the programme, an RTHK spokesman said: "Since the show was aired, it has been taken offline because news has emerged that one of the interviewees is wanted by police for allegedly breaching the national security law in Hong Kong.
"The national security law is new legislation. Adopting a careful approach is appropriate."
The broadcaster said its chief editor had made the decision without the involvement of external parties and the removal was not necessarily permanent.
But Law, who is now based in London, said in a statement on his Facebook page that his segment took up just 10 minutes, during which he gave only his views on the election postponement illustrated with overseas examples.
"I can only assume that the programme was taken down not because of the substance I conveyed, but merely because of my identity as a wanted person under the national security law," he said, noting that police had not even confirmed publicly he was wanted.
RTHK, which is funded by the government but operates independently, has increasingly become a target of pro-establishment supporters for its perceived liberal leanings.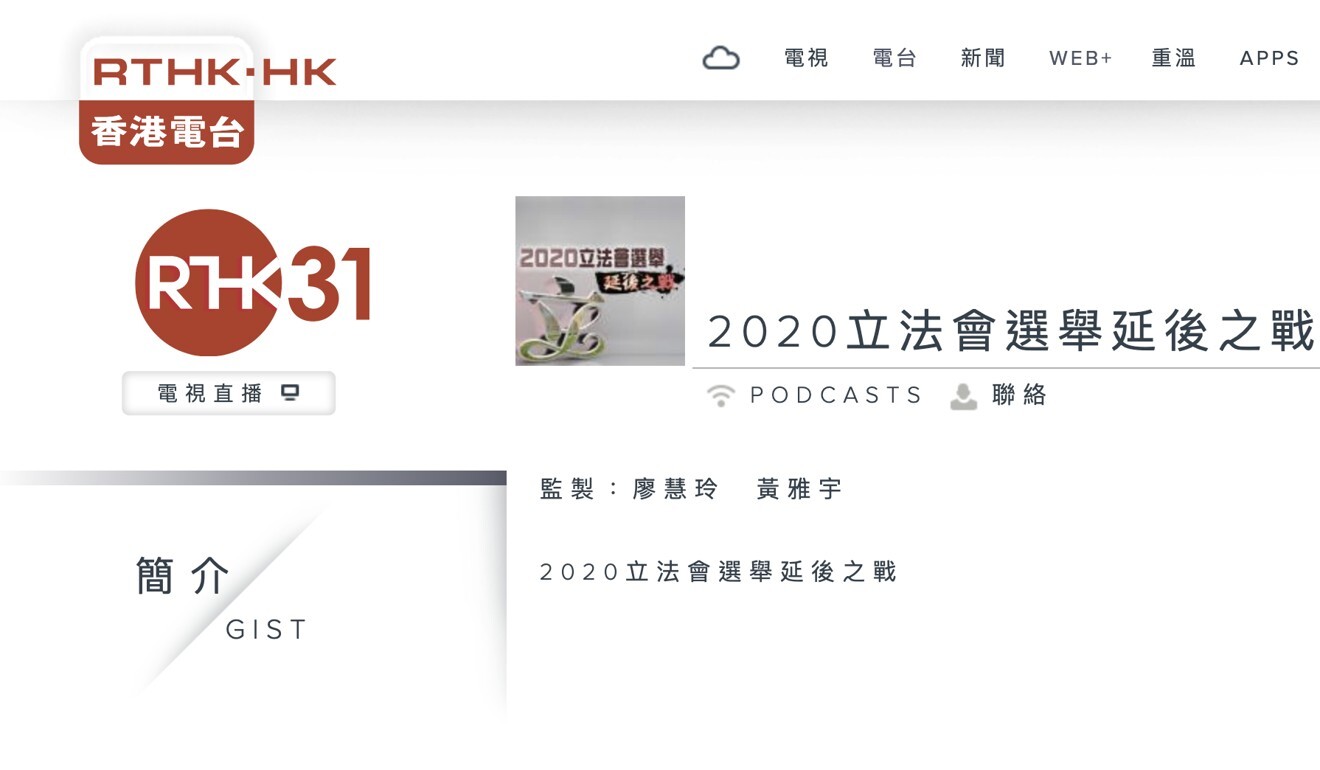 The broadcaster is the subject of a government review on its management following a series of controversies over content, and this year lost the rights to produce the revenue-generating July 1 handover anniversary show.
Liu Wai-ling, an executive producer on the election programme, was one of the brains behind controversial political satire show Headliner, which was suspended recently.
Media and legal scholars warned that the recent events surrounding Apple Daily and RTHK showed that press outlets were finding it increasingly hard to walk a tightrope arising from the new law, introduced on June 30 to target activities endangering national security.
Barrister Wong Yu-yat said media firms risked being accused of inciting acts of secession, subversion, terrorism and collusion with foreign forces, when they cited interviewees for things banned under the national security law.
While that was far from saying they would be convicted, because they may lack a criminal intent or could cite public interest as a defence, he said, that was not what media companies had in mind.
"They may stop, thinking they will be prosecuted or face arrest. That is bound to have a chilling effect," he said.
Professor Francis Lee Lap-fung, director of Chinese University's journalism school, said in principle, the press would not refrain from reporting just because the interviewee was wanted.
He said if that had become the yardstick, how far would the press have to look back to cancel all content relating to Law, who has been active in the political arena for years.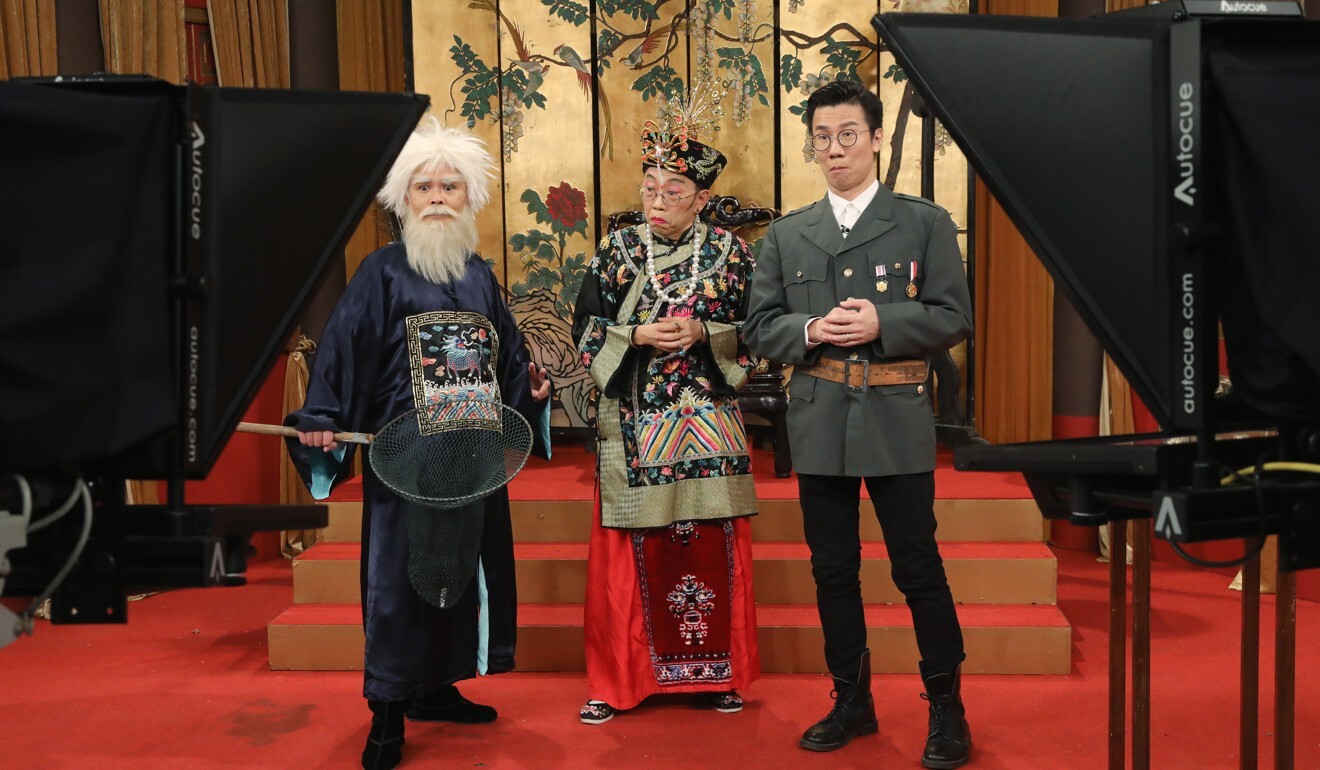 The press could fear that reporting on controversial topics might be treated as a form of advocacy, as in mainland China, thereby in breach of the security law, Lee added.
RTHK Programme Staff Union chairwoman Gladys Chiu Sin-yan said the broadcaster had overstepped the mark and stripped a person of their political rights before he or she was even convicted.
Earlier, RTHK was reprimanded for an episode of Headliner, which the Communications Authority ruled had "denigrated and insulted" the police force.
The episode sparked outrage among police supporters and the force finally filed a complaint. The station later offered a public apology and suspended the series, which had run for three decades.
The station also came under fire in April, when a reporter from The Pulse, one of its flagship English-language news programmes, asked the WHO's assistant director general Dr Bruce Aylward via teleconference, if the health agency would consider granting Taiwan membership.
Secretary for Commerce and Economic Development Edward Yau Tang-wah accused the programme of breaching the "one country, two Systems" principle relating to China's sovereignty.
This article appeared in the South China Morning Post print edition as: RTHK raises freedom fears by removing activist's show