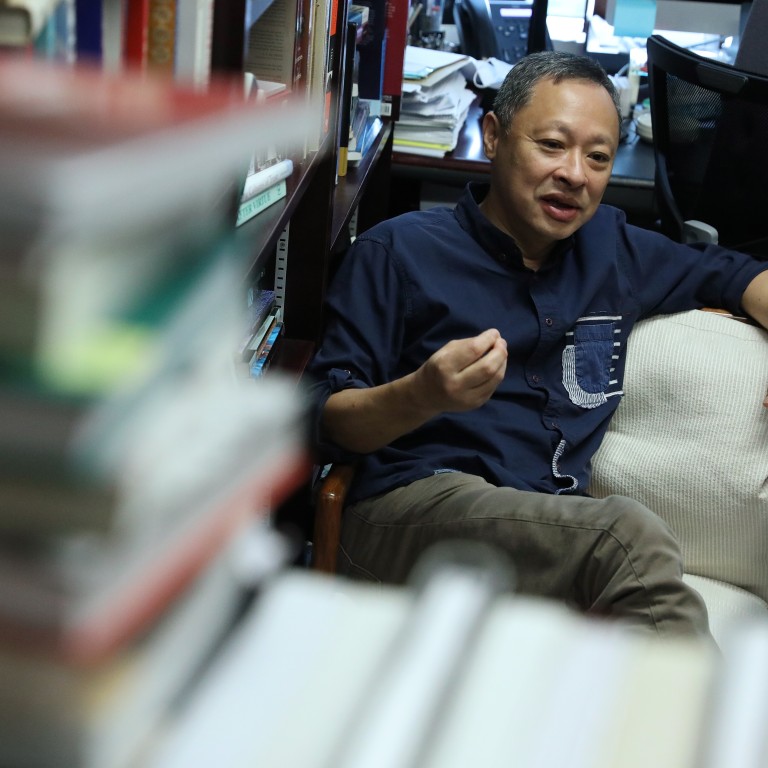 Academics, students sign petition calling for Hong Kong universities to reverse dismissals of Benny Tai, Shiu Ka-chun over Occupy protests
The two men, a law scholar and a social work lecturer, are appealing convictions for their activities during the 2014 protest movement
Tai was removed from his tenured post after an earlier recommendation by the university's senate was overruled
More than 3,900 academics, students and members of the public have signed a petition calling on two Hong Kong universities to retract their decisions to sack a pair of academics over their involvement in the 2014
Occupy Central protests
.
The joint petition said the dismissal of Benny Tai Yiu-ting, a law scholar at the University of Hong Kong, and Baptist University social work lecturer Shiu Ka-chun was reflective of the political repression facing dissidents as well as shrinking academic freedom in the city.
Andrew Nathan, a political-science professor at Columbia University, and Jerome Cohen, founder of US-Asia Law Institute of New York University, are among the 281 overseas academics who signed the joint petition, which started on August 9.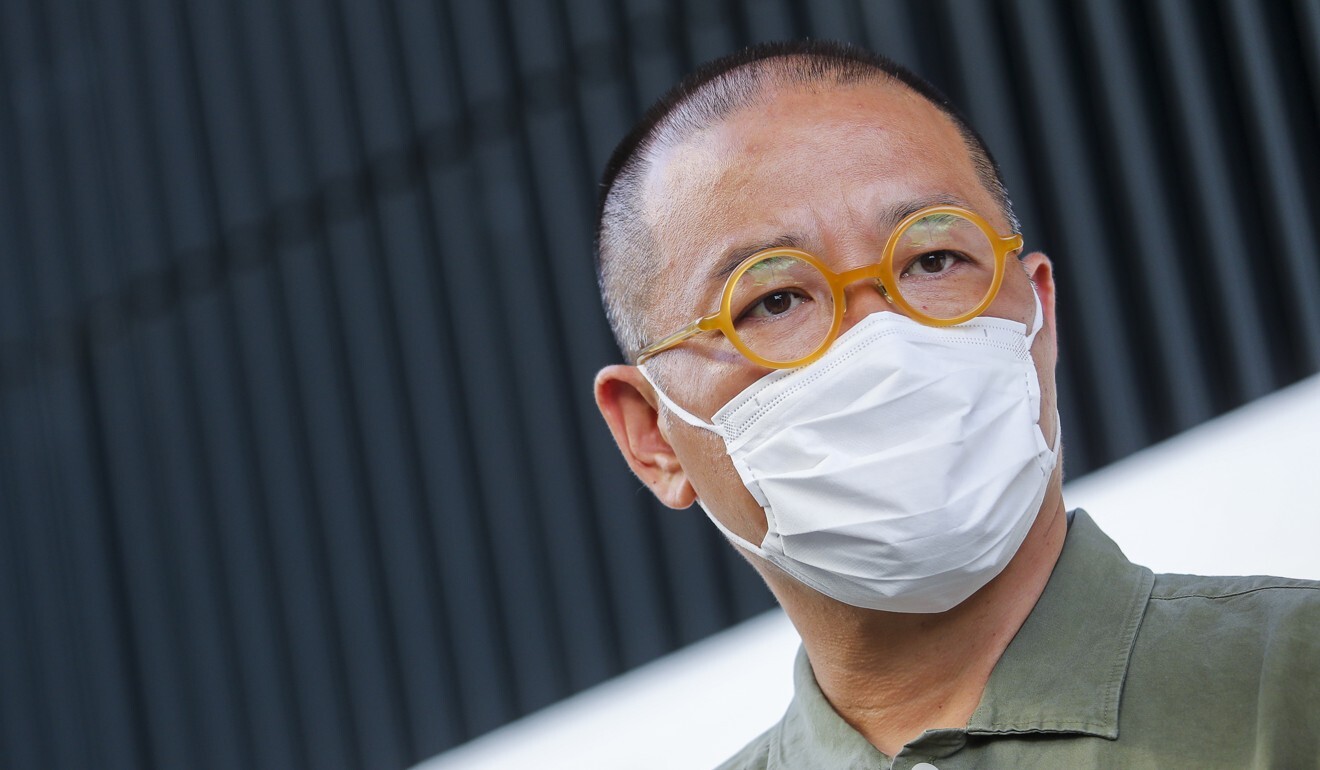 Other signatories include 332 local academics, 105 non-academic staff and nearly 1,800 members of the public.
The joint petition was co-organised by the Scholars' Alliance for Academic Freedom, the Hong Kong Baptist University Faculty and Staff Union, the Hong Kong Professional Teachers' Union and the Confederation of Tertiary Institutes Staff Unions.
On July 27, Baptist University told Shiu, who was jailed over the 2014 Occupy protests, that his contract
would not be renewed
when it expires on August 31. No reason was given.
Shiu, an opposition lawmaker representing the social welfare sector, described the decision to terminate his job with the department of social work as "political persecution".
Shiu was told to stop teaching in January, but kept his role as a researcher after the launch of disciplinary proceedings tied to his conviction last year for taking part in the Occupy protests, which shut down parts of Hong Kong for 79 days in a push for greater democracy.
He was found guilty of incitement to commit public nuisance and "inciting others to incite". He was released in October after serving about six months of an eight-month sentence and is appealing the conviction.
A day after Shiu was informed his contract had not been renewed, Benny Tai was
removed from his tenured post as an associate professor of law
over his convictions related to the 2014 civil disobedience movement. The dismissal came after the council – formed by a majority of members from outside the institution, including government appointees – voted 18 to two to reverse an earlier recommendation by the university's senate.
The senate, a 50-member body consisting of mostly academics, had suggested there were not enough grounds for Tai's dismissal, even though he committed misconduct.
Tai has filed an appeal of his dismissal to Chief Executive Carrie Lam Cheng Yuet-ngor, the ex officio chancellor of HKU. He was sentenced to 16 months in prison in April 2019 on two public nuisance charges, and had been out on bail since last August pending an appeal.
"Dismissing the two academics while their cases are still awaiting court appeals not only contravenes procedural justice but also infringes principles concerning dismissals recommended by the United Nations," the joint petition said.
"We strongly condemn the two universities for their dismissal decisions. We urge them to revoke their dismissals of Tai and Shiu."
Sing Ming, a representative of the Scholars' Alliance for Academic Freedom, said the sackings of the two academics were not consistent with the principles of the United Nations Educational, Scientific and Cultural Organisation (Unesco) regarding academic staff dismissals.
"According to the principles set by Unesco, dismissal as a disciplinary measure should only be for just and sufficient cause related to professional conduct, such as persistent neglect of duties, gross incompetence, fabrication or falsification of research results," he said.
More than 2,500 students, staff and alumni at the University of Hong Kong have signed a petition demanding its governing council withdraw the dismissal of Benny Tai.
In the petition, submitted to the university on August 3, the student union, which organised the campaign, also urged the council to make public the justifications for Tai's dismissal within a week and amend the existing procedures of having government-appointed members sitting on the body, including the chairman.
A spokeswoman for the University of Hong Kong on Saturday confirmed the university council had resolved a personnel issue involving a teaching staff member at its July 28 meeting but offered no further details.
"We hope members of the public understand that this is an internal personnel matter of the university," she said.
A spokesman for Baptist University, meanwhile, said only that the school followed established policies and procedures in handling all contract matters. "Due to privacy reasons, the university cannot disclose any details about any specific case," he said.
This article appeared in the South China Morning Post print edition as: Thousands sign petition for sackings to be reversed