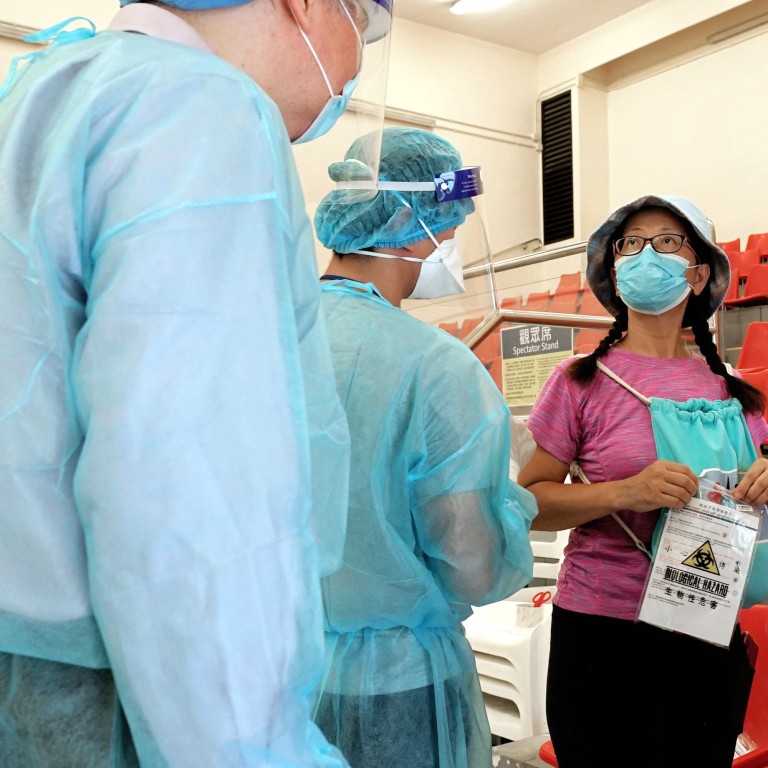 Hong Kong leader Carrie Lam urges opposition to get behind Covid-19 tests, which she says can help kick start city's economy
Chief executive urges those who have spoken out against scheme to stop using it to play politics
Tests will help government feel safer when making decisions on social-distancing measures, Lam says
Hong Kong's leader has urged medical experts and opposition activists to stop playing politics with the
Covid-19
testing programme, saying the scheme could put the city's economy back on track.
Chief Executive
Carrie Lam Cheng Yuet-ngor
made her comments on Tuesday as she revealed that her upcoming policy address on October 14 would not include many new measures that required public cash, as the city's finances were in a "very severe" situation, and the government had to focus on medical services and economic recovery.
The
voluntary testing programme
, which starts on September 1 and will last for no more than two weeks, aims to identify silent transmitters of the coronavirus.
More than 100 booths are to be set up across the city's 18 districts, with around 3,000 medical professionals helping carrying out the tests.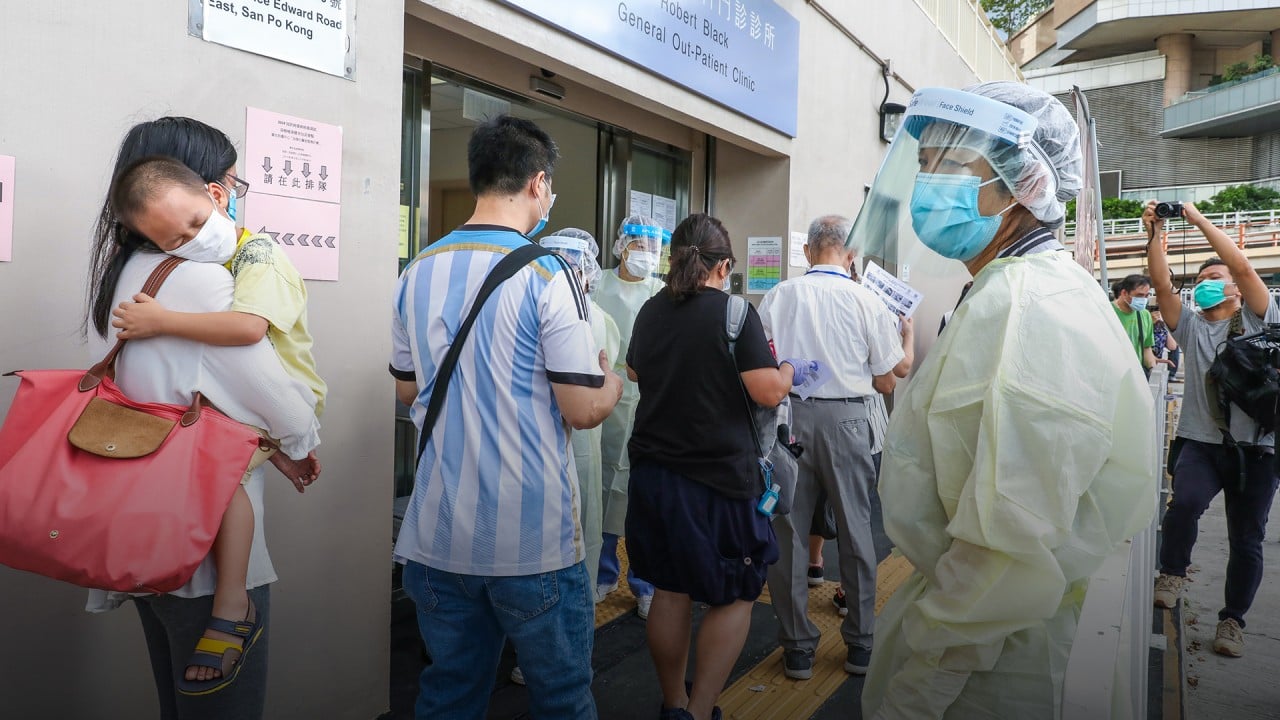 03:07
Hong Kong's mass Covid-19 testing to begin on September 1, to last at least 7 days
Hong Kong's mass Covid-19 testing to begin on September 1, to last at least 7 days
Even though the government's medical advisers supported the scheme, some have remained sceptical, disputing its effectiveness.
On Monday, Dr Ho Pak-leung, a University of Hong Kong microbiologist, and Dr Leung Chi-chiu, a respiratory medicine specialist, publicly said they would not be getting tested.
Speaking at a regular press briefing ahead of her weekly Executive Council meeting, Lam urged those that disagreed with her to do so more responsibly.
"I will make a strong plea, that well-known people, especially in the relevant professional areas, should really express their view in a more responsible way, since this is about public health, let's focus on public health," she said.
Opposition lawmakers and activists have suggested the city's government was only running the testing to please Beijing officials, who have been eager to help Hong Kong beat its third wave of infections.
With 19 new cases on Tuesday, the city's total number of confirmed infections rose to 4,710, with 77 related deaths.
"The purpose of launching the universal community testing is to identify as early as possible any silent transmitters in the society," Lam said. "So that we will feel safer considering the
next stage of social-distancing measures
, with a view that the city's economy and people's livelihoods can return to normal as soon as possible."
Lam also took issue with those who have openly said they would not be tested.
"Why would some people refuse to do the test?" she asked. "This question should not be answered by me. It should be answered by those who smear the scheme since it was launched, and by those so-called experts and doctors who ask the public not to join by using excuses.
"There's only one reason. It's because of political consideration and calculations – to find another issue to smear the central government."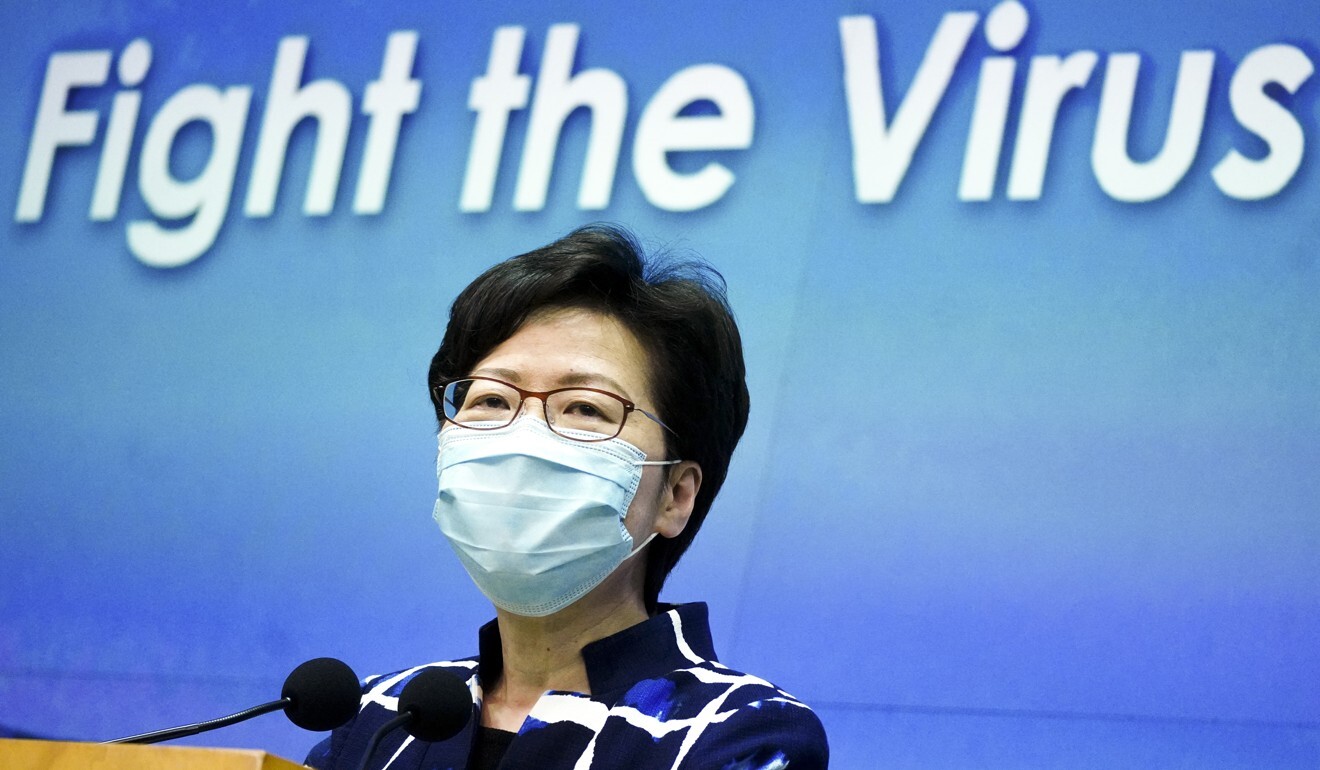 She said testing was recognised globally as a good means of identifying early confirmed cases so they could be isolated for treatment, adding that universal testing would not reduce testing capacity for other priority groups.
The chief executive said among the 390,000 tests performed on high-risk groups by government and private laboratories, there was a 0.02 per cent infection rate, meaning two out of every 10,000 people were found to be infected.
She also said claims that conducting mass testing was just as dangerous as holding the
Legislative Council elections
were "inappropriate and unreasonable".
In postponing the elections, Lam had pointed to the dangers posed by crowding at polling stations. She said the testing was different in that it would be held over 14 days, rather than one day, and that there would be an online registration system to reduce queues.
Additional reporting by Jack Lau