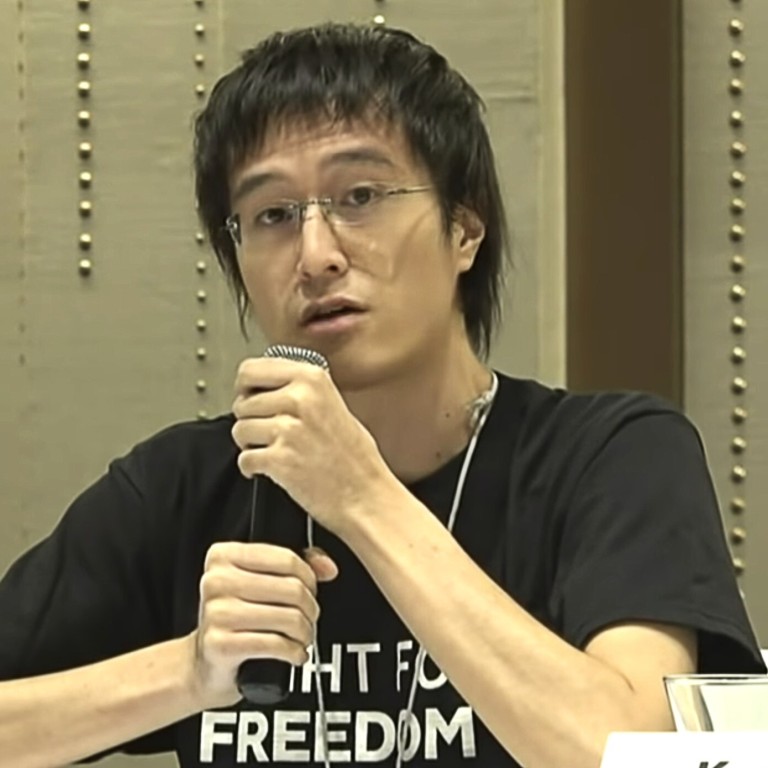 National security law: arrested Hong Kong activist among group caught by China's coastguard while fleeing to Taiwan, sources confirm
Andy Li, who was arrested in a Hong Kong police swoop on August 10, was detained in mainland China on suspicion of unlawfully crossing the border
Coastguard says its Guangdong force intercepted vessel on Sunday morning in Chinese waters off southeastern Hong Kong
A Hong Kong activist arrested earlier this month over the
national security law
was among a group of about 10 Hongkongers caught by the China Coast Guard while fleeing to Taiwan, sources have confirmed.
Andy Li, who was arrested for alleged collusion with foreign forces and money laundering in a police swoop on August 10, was detained in mainland China on suspicion of "unlawfully crossing the border", along with others caught on the boat.
The coastguard announced on Wednesday night that its Guangdong force had intercepted a vessel on Sunday morning in Chinese waters off southeastern Hong Kong and arrested more than 10 people.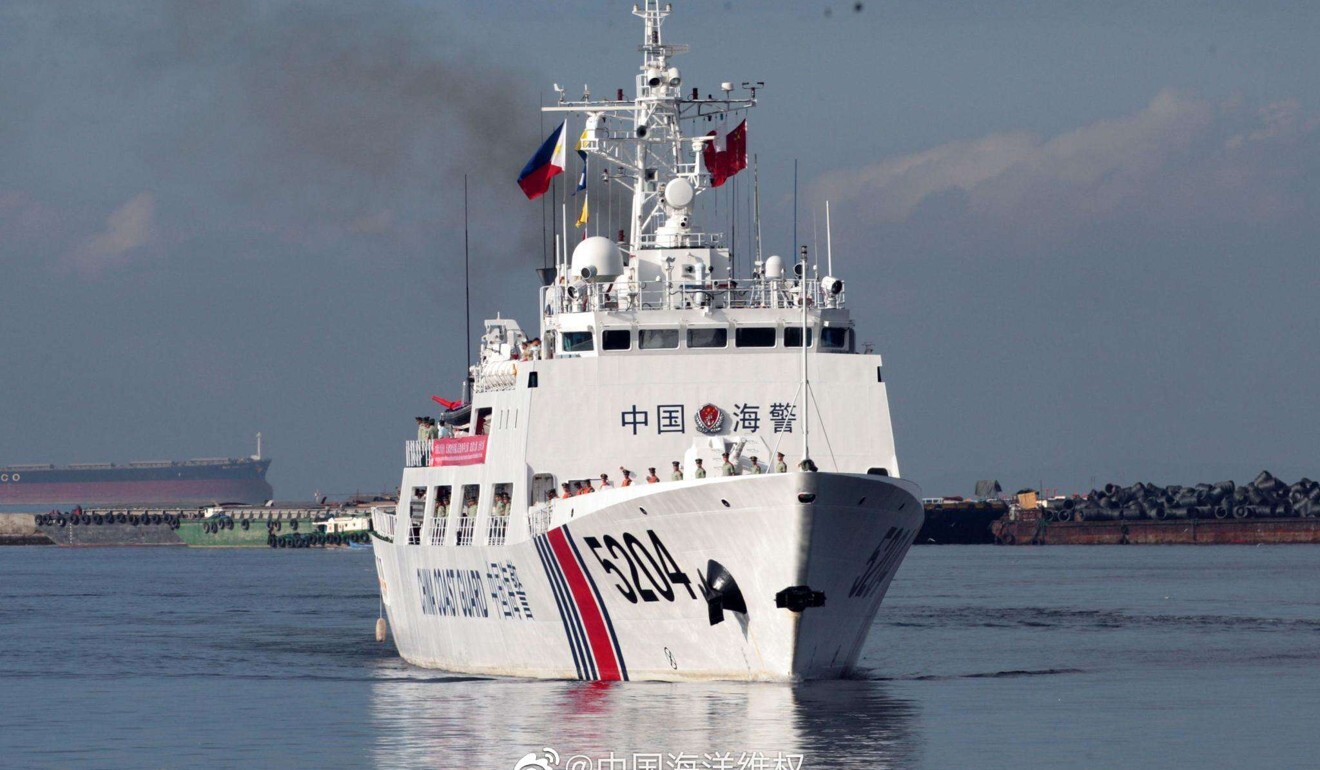 The notice said two people, surnamed Li and Tang, were among those held on suspicion of unlawfully crossing the border, and investigations were under way.
Sources from both the mainland and Hong Kong police confirmed on Thursday that Andy Li was the Li referred to.
It was understood that at least one of the others on the boat had been arrested in Hong Kong over the months-long social unrest that broke out in June last year, and those on board were believed to be fleeing to Taiwan.
Hong Kong police chief Chris Tang Ping-keung said he did not have further details of the case, but stressed it was not a joint operation. "We are actively asking about the relevant information," he said.
Under mainland law, illegal immigrants can be sentenced to up to one year in jail, before being expatriated.
Tang said if a Hongkonger was arrested by mainland agencies for illegally smuggling themselves across the border, the authorities there could first handle the suspects under their own law and notify Hong Kong under an established mechanism.
"If these suspects are also wanted in Hong Kong, then we will follow the mechanism to see how to hand them over to us. But I do not have information on individual cases," he added.
Under the mechanism signed by Hong Kong and the mainland in 2017, a notification should be made within seven working days of imposing criminal compulsory measures, instituting a criminal prosecution or confirmation of the person's identity in unnatural deaths.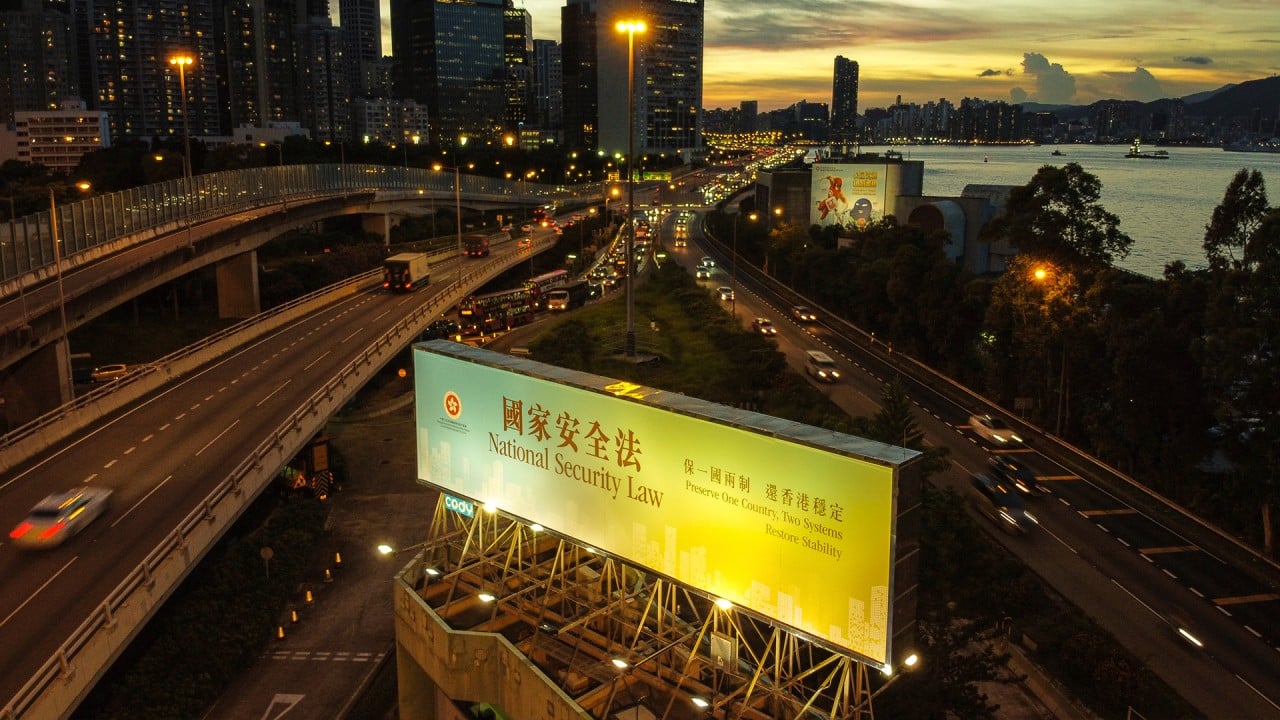 05:50
What you should know about China's new national security law for Hong Kong
What you should know about China's new national security law for Hong Kong
The time frame for serious and complicated criminal cases should not be longer than 14 working days, and not later than 30 working days for cases involving terrorist activities or suspected offences endangering national security.
The Guangdong coastguard declined to comment on Thursday. Pang Kun, a Shenzhen-based lawyer who has handled similar cases previously, said those arrested would normally be released after a brief detention. In more serious cases, the arrested would be jailed. "It would be difficult to comment on the sentence for politically sensitive cases," he added.
Li was arrested on August 10 in the city's most high-profile police operation since the Beijing-imposed national security law took effect on June 30. A total of 10 people, including Apple Daily newspaper founder Jimmy Lai Chee-ying and former student activist Agnes Chow Ting, were detained for alleged violations of the national security law and fraud.
Police sources had accused Li of being a suspected key member of an online group named "Fight for Freedom, Stand with Hong Kong" (SWHK), which they said had continued to call for international sanctions after the legislation took effect.
In Taipei, Chiu Chui-cheng, deputy minister of the Mainland Affairs Council, said the government would never encourage anyone to risk their personal safety to arrive in Taiwan illegally, and warned those involved would face criminal liability.
He said the authorities would deal with political cases concerning Hong Kong and Macau residents in accordance with humanitarian principles under an established mechanism, and called on the Beijing and Hong Kong governments to respect people's calls for democracy and freedoms.
At least six Hongkongers who have left the city are wanted by police in connection with the sweeping national security law, which carries a maximum penalty of life imprisonment.
They include activists Nathan Law Kwun-chung, Wayne Chan Ka-kui and Lau Hong – also known as Honcques Laus – and former British consulate employee Simon Cheng Man-kit.
Separately, local news website Hong Kong Free Press said an incoming editor, Irish journalist Aaron McNicholas, was denied a work visa on Tuesday, after waiting for almost six months, with no reasons given by the Immigration Department.
"It appears we have been targeted under the climate of the new security law," editor-in-chief Tom Grundy said, adding that neither the applicant nor Hong Kong Free Press had been denied a visa before.
The city's Foreign Correspondents' Club had earlier warned of the "highly unusual" situation in which a number of foreign journalists had faced delays in renewing or securing visas in Hong Kong amid a deepening row between China and the United States. The Post is among media outlets which encountered delays.
Official figures showed the Immigration Department annually rejected around 2 per cent of employment visa applications over the past three years.
The department said it would not comment on individual cases.
Additional reporting by William Zheng and Guo Rui
This article appeared in the South China Morning Post print edition as: Arrested activist caught by mainland coastguard while fleeing to Taiwan