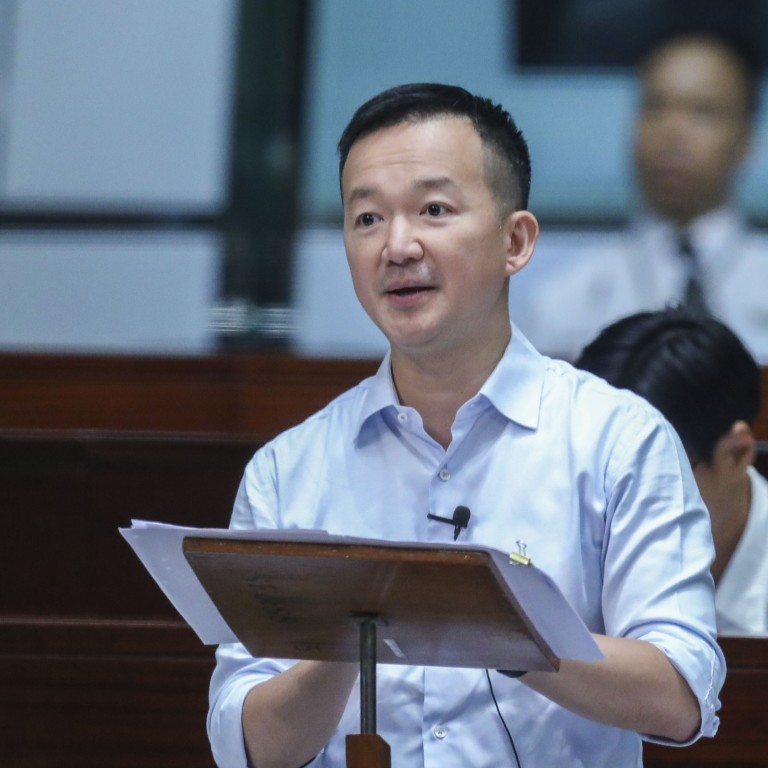 Opposition lawmaker Raymond Chan becomes first to say he intends to exit Hong Kong's Legislative Council rather than serve extended term
Chan meets Legco president Andrew Leung to explain his intentions, following up on a letter sent earlier to staff members
The lawmaker says the move cannot be called a resignation given the Basic Law's traditional four-year limit and he expects his end-of-term gratuity
An opposition lawmaker has told the head of Hong Kong's legislature he plans to leave the body in September rather than serve out a term
extended by Beijing
after
elections were postponed
, making him the first legislator to do so.
The meeting between People Power's Raymond Chan Chi-chuen and
Legislative Council
president Andrew Leung Kwan-yuen came a day after he sent staff members a letter saying his office would terminate services on September 30 given "the four-year legal period of the 6th Legislative Council is coming to an end".
Wednesday's face-to-face discussion was intended to sort out a number of outstanding issues, according to Chan, including arrangements involving his end-of-term gratuity and allowances.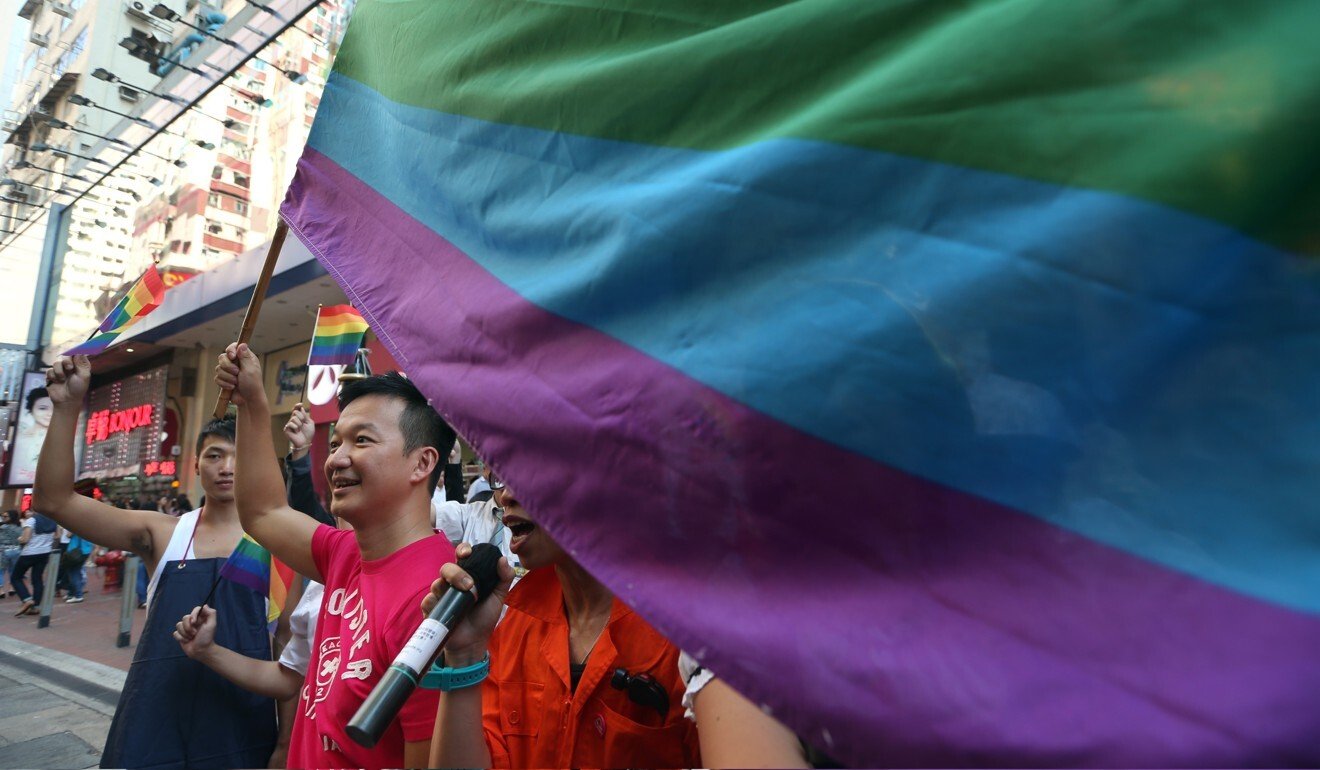 "This cannot be said to be a resignation. I have finished my term as a legislator, which started in 2016," said Chan, the city's first openly gay lawmaker, who has, among other things, advocated for greater LGBT rights.
The issue of whether to remain or not has
put the city's pan-democrats in the hot seat
in the weeks since the Hong Kong government announced it would postpone Legco polls originally slated for September amid a resurgence of Covid-19 infections.
The move sparked criticisms that it represented a breach of the Basic Law, the city's mini-constitution, which sets the duration of each term at four years. Beijing stepped in at the local government's request, ruling the current term of Legco members would be extended by at least one more year. 
Most opposition lawmakers have shown an inclination to stay in Legco to block controversial government proposals, but some – including Chan – have argued for a collective boycott of an extended term they said violated democratic principles.
Eddie Chu Hoi-dick, another localist lawmaker who also called for a boycott, reposted Chan's letter to his own Facebook page on Tuesday, saying he would side with him.
When approached by the Post, Chu only said he would focus on planning ahead for events after October 1, the day after the current term ends. He declined to specifically address whether he was stepping down.
Chan has said all along he does not represent the mainstream views of the opposition camp, but he put his plan on hold after the Democratic Party, the opposition camp's largest, said they would leave the issues up to voters by commissioning a survey. That solution was also backed by the Civic Party.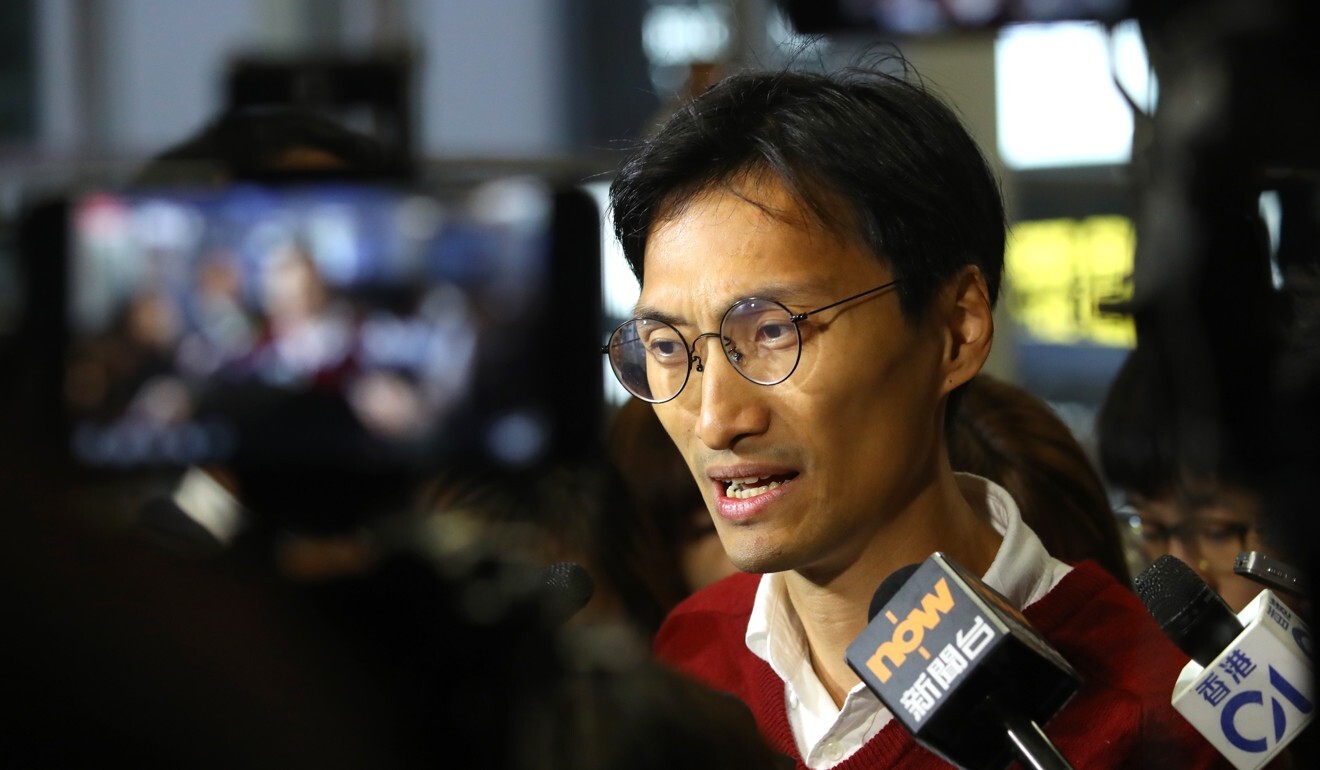 Chan said on Wednesday there was one way he would remain in his seat – if all other lawmakers would abide by the results of the survey, which he did not believe would happen.
"I can't see all or even a majority of them indicating they would [abide by the vote]," said Chan, who predicted the odds for that happening were slim. "So I'm following my own schedule."
Democratic Party chairman Wu Chi-wai said it was only his party's role to handle the poll, and that it was up to other opposition lawmakers to make their own decisions.
"Everyone has their own view," Wu said.
Chan said he also expected legal issues to rise due to the extension of the term. He reiterated he had already completed his four-year term and therefore was entitled to the gratuity promised – a bonus payment granted at lawmakers' end of service – warning the government should not consider his decision to forego the extended term a breach of contract.
The Legco commission – which oversees the council's administrative wing – had written to the government seeking advice and would make a decision after they had heard back, Chan added.
Hong Kong leader Carrie Lam Cheng Yuet-ngor unveiled her plan to postpone the election at the height of the city's third wave of pandemic on July 31, citing the public health risk. Opposition lawmakers and critics at the time said the move was motivated more by political considerations than Covid-19.
They argued the government feared the pro-establishment camp would be put at a disadvantage by anti-government sentiment arising from last year's protests, which were sparked by its attempt to enact an extradition bill.
Asked on Tuesday why elections could not be moved forward if students were being allowed to return to school in late September, Lam said that organising the vote would be a more complex endeavour and would need to factor in the time it took for candidates to run campaigns.
This article appeared in the South China Morning Post print edition as: Lawmaker turns down extended term