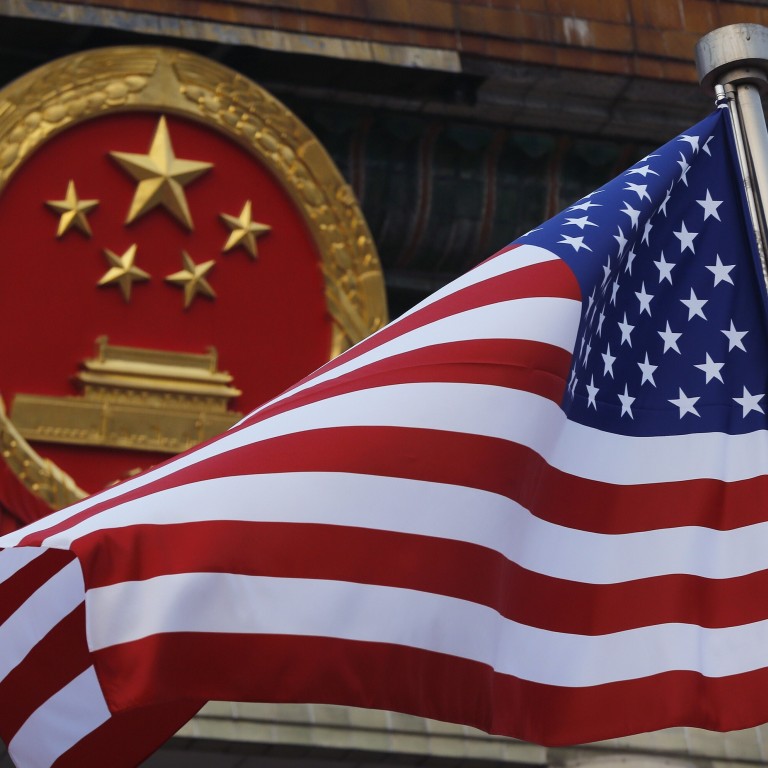 Exclusive

|
American diplomats in Hong Kong want to meet local officials or politicians? Get permission from Beijing's foreign ministry, new directive demands
Pro-business lawmaker Felix Chung says he was told to turn down meeting with US envoy as it was inappropriate time
Opposition lawmakers, however, say new retaliatory measure is aimed at American envoys, not them
American diplomats must obtain approval from Beijing's foreign ministry before they can meet with Hong Kong government officials or personnel from the city's educational institutions and societies, the Post has learned, a retaliatory measure put in place by the central government.
The new rule, which came in response to Washington's earlier decision to
limit the movement of Chinese envoys in the US
, appears also to cover meetings between American diplomats and representatives of the city's political parties.
Felix Chung Kwok-pan, leader of the pro-business Liberal Party, was told by Beijing's foreign affairs arm in Hong Kong two weeks ago that it was not an appropriate time for him to meet the US' top envoy to Hong Kong, who had sought a discussion with him.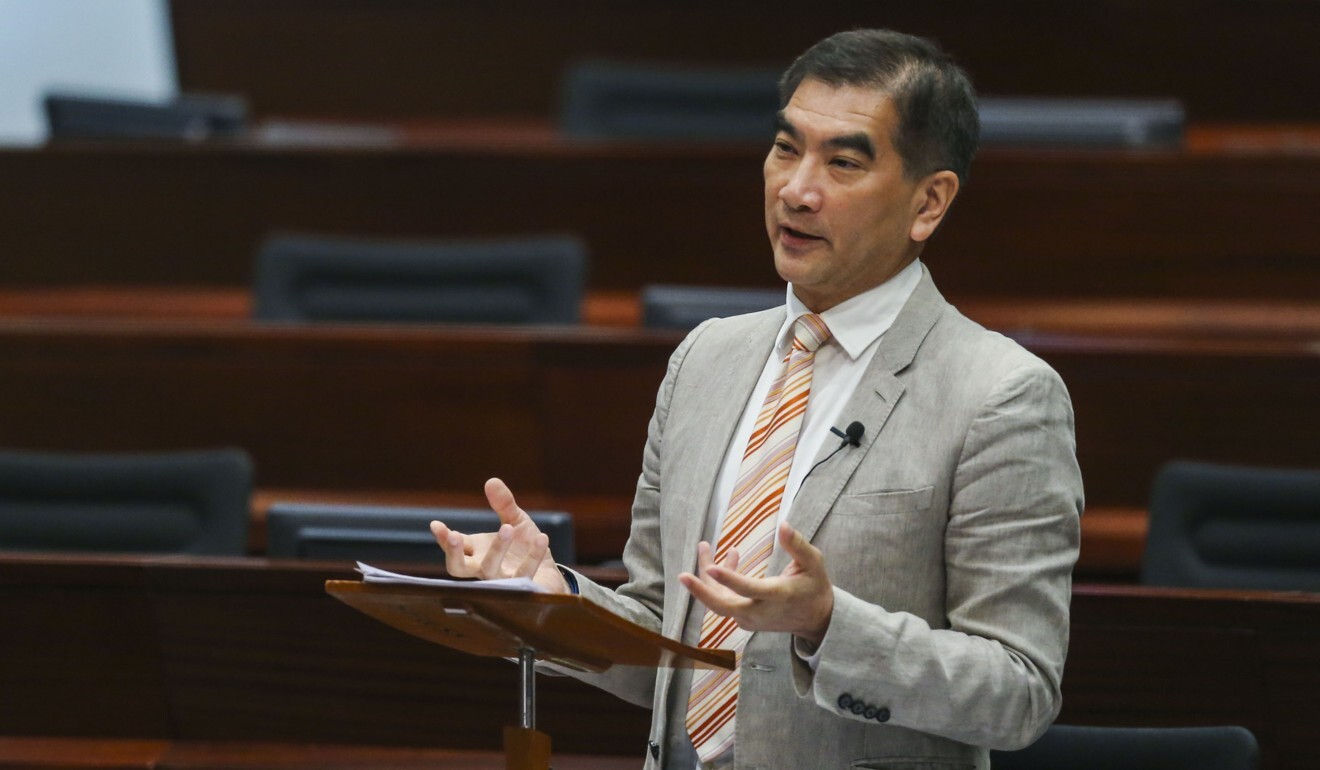 "The Office of the Chinese Foreign Ministry Commissioner in Hong Kong told me the US consulate general in Hong Kong has to inform them before meeting members of Hong Kong's political parties," he told the Post.
While Chung took the initiative of telling the commissioner beforehand, two pan-democratic lawmakers said they would not bother to do so, as the requirement applied to the American envoys, not them.
An internal document seen by the Post stated that "the US consul general in Hong Kong, his successors, or any personnel working on his behalf, must first obtain approval from the Office of the Chinese Foreign Ministry Commissioner in Hong Kong before visiting any Chinese local government facilities or meeting personnel from these institutions."
The document specified that the requisite approval would be needed for official, private, social and video meetings, as well as meetings with "any Chinese public or private education organisation or society, and its personnel".
On September 3, US Secretary of State Mike Pompeo announced that Chinese diplomats in the United States would need to seek permission before they could meet with local government officials or visit university campuses.
A week later, foreign ministry spokesman Zhao Lijian said on September 11 that Beijing would impose "reciprocal restrictions" on all US embassies and consulates on Chinese soil, including the consulate in Hong Kong, without giving details.
Felix Chung said US Consul General Hanscom Smith approached him 10 days ago to arrange a private meeting on the latest developments in Hong Kong.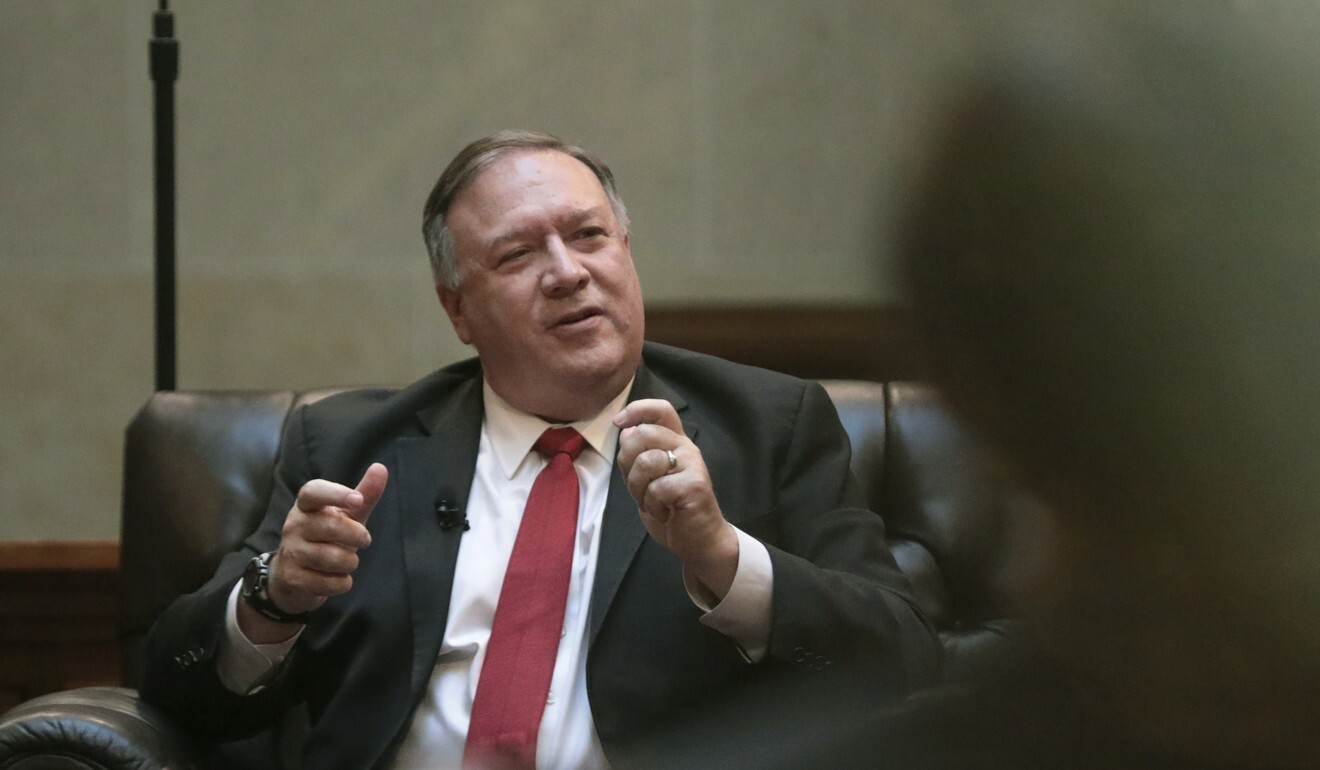 Chung informed the commissioner's office as a courtesy, he said. "The office said the latest requirement was introduced as a retaliatory measure against the US' restrictions on Chinese diplomats' activities on American soil," he added.
Alvin Yeung Ngok-kiu, leader of the opposition Civic Party, said they would only comply with legal requirements and not this new rule if they were invited by American diplomats.
"I don't see we have to do otherwise," Yeung said.
Civic Party chairman Alan Leong Ka-kit also said he would not necessarily follow the new rule if invited.
"How could I report to the [commissioner's] office, as I'm nobody?" he asked. "But if the US consul general asks to see me, as a matter of self-protection, I would ask him if they have cleared it with the Chinese foreign ministry. I wouldn't go if the answer is no."
"If that's what Beijing wants, how could Hong Kong maintain its status as Asia's World City?" Leong asked.
One pan-democratic lawmaker, who met a senior US diplomat based in Hong Kong last week, said he had no plans to inform the Foreign Ministry before future meetings.
"The requirement applies to the US diplomats, not us," said the pan-democrat, who spoke on condition of anonymity.
Starry Lee Wai-king, chairwoman of the pro-Beijing Democratic Alliance for the Betterment and Progress of Hong Kong, said she and fellow party members had not been invited to meet with the US consulate general recently.
"Given the growing tensions between China and the US, it may not be appropriate for us to meet US diplomats based in Hong Kong if requests for such meetings are made," she said. "It would be better to do so when the US-China relationship improves."
Chinese University political scientist Ivan Choy Chi-keung said pan-democrats would be in an embarrassing position under the new requirement.
"It would be sensitive for them to meet US diplomats given the tension between the US and China. But they can't afford not to meet American diplomats if they want to lobby for Washington's support," he said.
The new requirement would make not only intelligence-gathering, but the mere exchange of views and feedback more cumbersome, those interviewed said.
Ronny Tong Ka-wah, a member of the city's Executive Council, said the US consulate general had not approached him for meetings recently, nor had he been informed of the new restriction.
The Exco is Chief Executive Carrie Lam Cheng Yuet-ngor's de facto cabinet.
Fellow Exco member Regina Ip Lau Suk-yee declined to comment on whether the US consulate had sought a meeting with her recently.
A US State Department spokesman said Beijing's decision to include the Consulate General of the United States, Hong Kong and Macau in restrictions aimed at US diplomats on the mainland further proved Beijing's evisceration of the city's autonomy and the destruction of the framework that had allowed it to flourish for so many years.
The Office of the Chinese Foreign Ministry Commissioner in Hong Kong and the Hong Kong government did not respond to the Post's request for comment before publication.
Additional reporting by Tony Cheung
.
This article appeared in the South China Morning Post print edition as: US envoys must get Beijing's nod for HK meetings