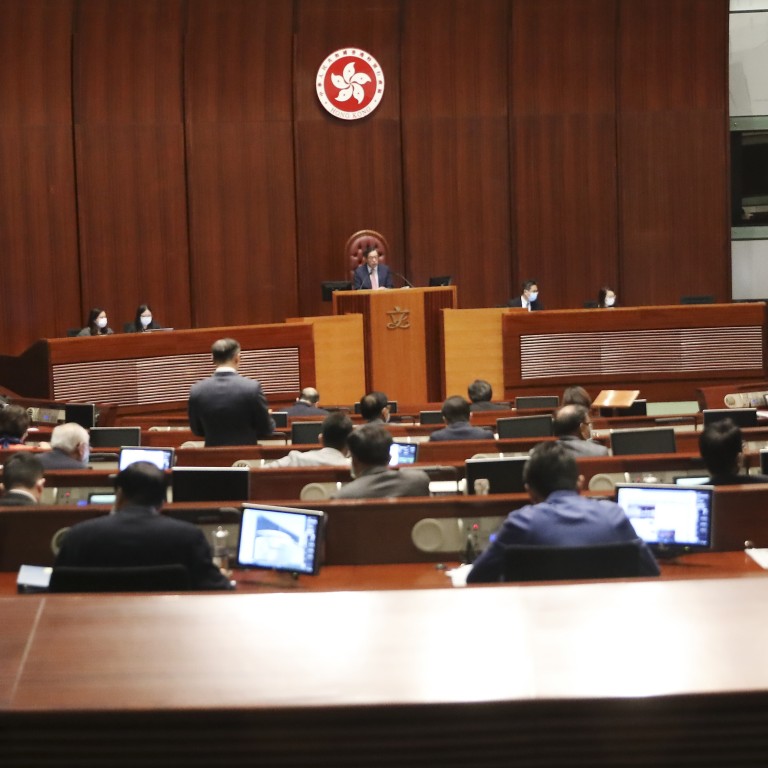 Hong Kong opposition lawmakers resort to filibustering on first day of Legco's extended term
A total of 12 quorum calls were made as pan-democratic legislators used their speaking slots to air various grievances
Four bills were up for debate, but only one could be discussed
Hong Kong's opposition lawmakers on Wednesday employed filibustering tactics to drag out proceedings during the first meeting of the Legislative Council's extended term.
A total of 12 quorum calls were made throughout the day as pan-democratic legislators used their speaking slots to air their grievances about Chief Executive Carrie Lam Cheng Yuet-ngor's sudden postponement of the policy address, which was originally meant to be held on Wednesday.
Lam on Monday announced she was postponing the annual address to the end of November, citing the need to attend meetings in Beijing to flesh out details of cooperation with mainland China.
Wednesday's meeting was the first of the one-year extended legislative term, following the government's decision to push back the September general elections by a year due to the Covid-19 pandemic.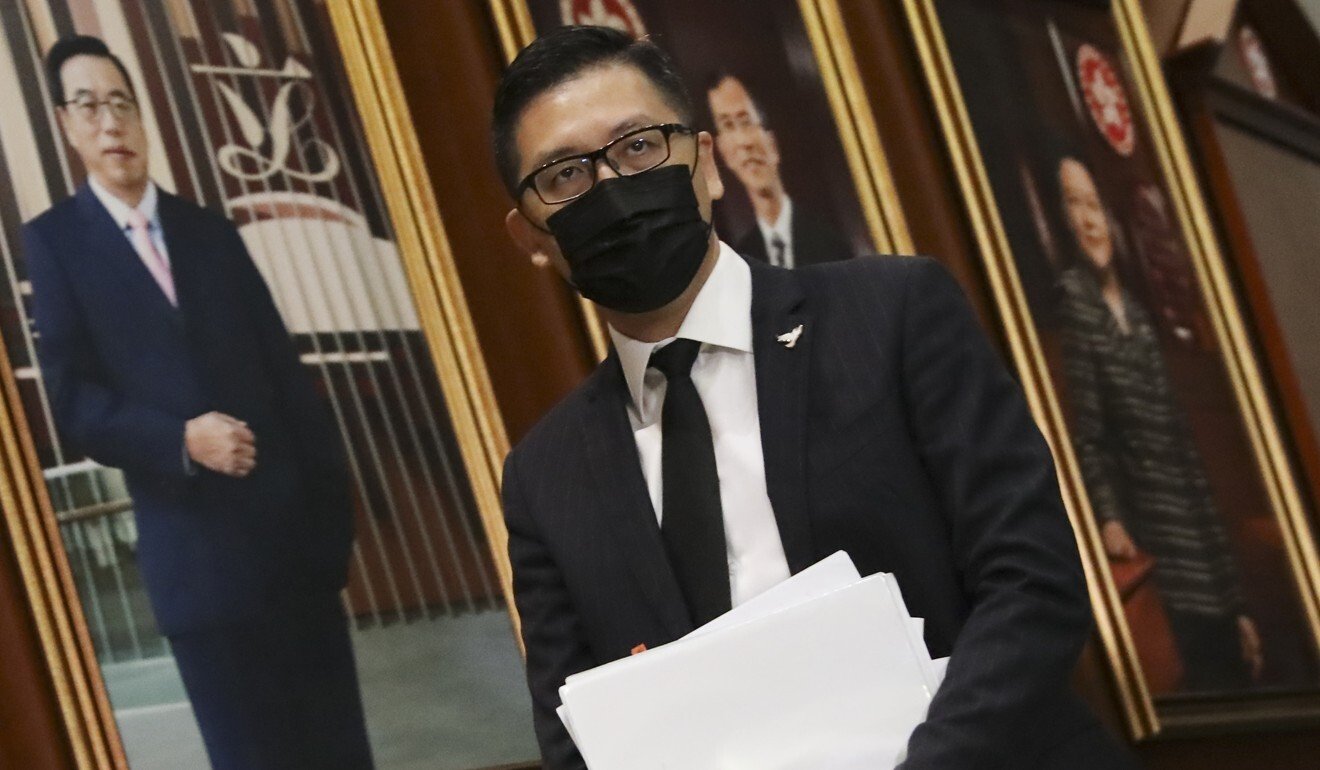 "We are supposed to be talking about the policy address, not about the statute bill today," Labour Party lawmaker Fernando Cheung Chiu-hung said, referring to an amendment bill aimed at reducing the number of judges who sit on Court of Appeal panels from three to two.
The move is intended to free up more manpower to tackle a growing backlog of cases involving asylum seekers. Statute Law (Miscellaneous Provisions) Bill 2019 was the only one of four scheduled for debate to be discussed on Wednesday.
Bills covering fisheries protection, safety for freight containers and broadcasting issues were sidelined.
Sources in the pan-democratic camp had previously said they would use every opportunity to speak up in the coming year, even on uncontentious bills, to prevent the government from fast-tracking any unpopular proposals.
Pro-establishment lawmaker Horace Cheung Kwok-kwan, of the Democratic Alliance for the Betterment and Progress of Hong Kong, spoke in support of the statute bill, saying he felt it could speed up the processing of cases and prevent refugees from exploiting lengthy court proceedings to stay in the city.
Even so, Lam said the real focus should be on relieving the source of refugees, which he identified as hailing largely from the mainland. He said the backlog of cases could be better managed by tackling the influx of refugees, rather than amending a bill.
Democratic Party lawmaker Lam Cheuk-ting, meanwhile, argued that the ability to seek fairness in court was equally important.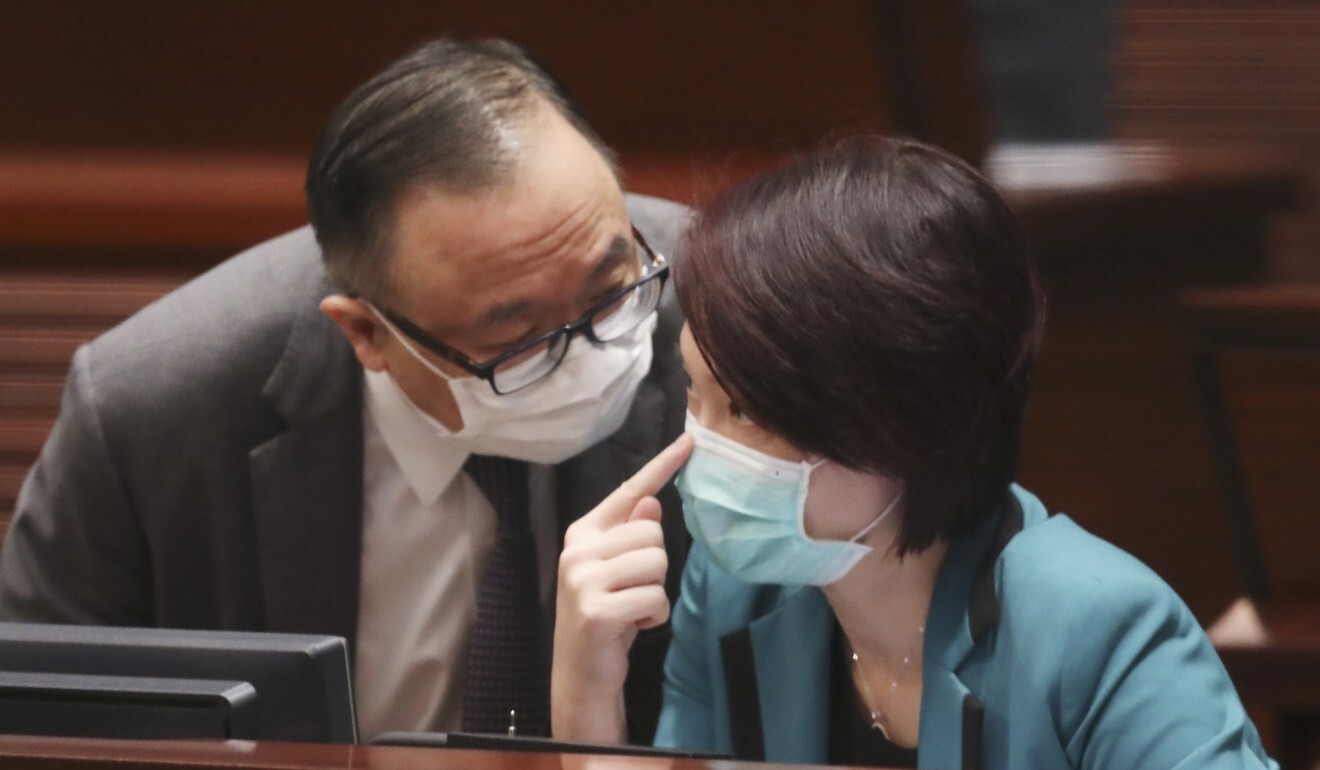 Various opposition lawmakers – including the Civic Party's Dennis Kwok and Democratic Party's Roy Kwong Chun-yu – were reminded not to digress and return to the subject of the amendment bill, in an apparent tactic to drag out proceedings and maximise their speech time.
Kwong questioned the absence of justice minister Teresa Cheng Yeuk-wah in the Legco meeting. Cheng was among the group of local officials who travelled to Shenzhen to join President Xi Jinping for the special economic zone's 40th anniversary celebrations.
Kwok, who argued the statute bill proved that separation of powers existed in Hong Kong, was asked by Legco president's deputy Starry Lee Wai-king to stop after being given a few reminders.
Government officials had earlier stirred controversy by stating the city did not practise separation of powers.
The pro-establishment camp accused its counterpart of deliberately stalling over a bill they said was "non-controversial and non-technical".
"Many of these bills are non-controversial, that we are supposed to be able to pass before the summer recess," lawmaker Tony Tse Wai-chuen said. "If [the opposition lawmakers] decide to remain in the legislature, they should make use of the time, instead of resorting to tactics like calling for quorum bells."
Quorum bells are a common tactic used to delay proceedings, by forcing a headcount that can take up to 15 minutes.
This article appeared in the South China Morning Post print edition as: stalling by opposition cuts debate in legco