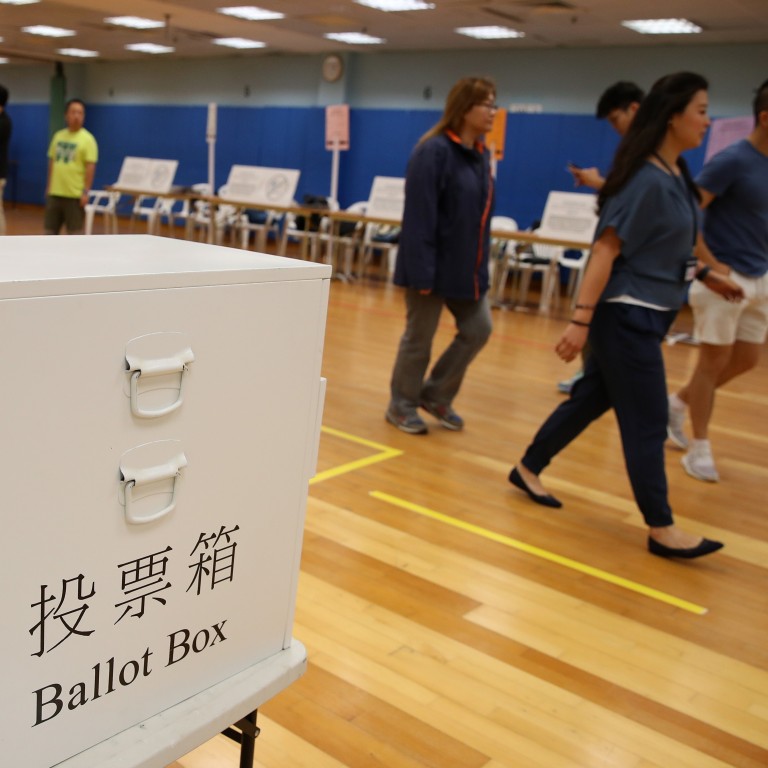 Hong Kong residents overseas ask: why can't we vote from abroad like Americans do?
With an amendment in the works to allow Hongkongers on the mainland to vote in local polls, residents elsewhere in the world wonder, 'why can't we?'
Experts, however, see hurdles to such a plan, both politically and logistically
Plans by the government to allow Hongkongers living in mainland China to vote in next year's Legislative Council elections without the need to return to the city have prompted some living overseas to ask why they are not being given the same option.
Hongkongers living abroad have accused the government of being unfair to them, saying they saw no reason why only those on the mainland should benefit from the proposed arrangements.
With overseas Americans currently in the process of casting ballots in their own presidential election by mail, fax or email – depending on the states where they are registered to vote – Hongkongers overseas are demanding to know why local authorities have no plans to let them do the same.
"If those living in mainland China can cast their votes, why can't we? What are the reasons?" asked Daniel Chiu, a 31-year-old who moved to Australia last year.
"The government suspended the election for a year because of the coronavirus outbreak, and said that it wanted more people to be able to vote. That's exactly why the officials should care about those living overseas."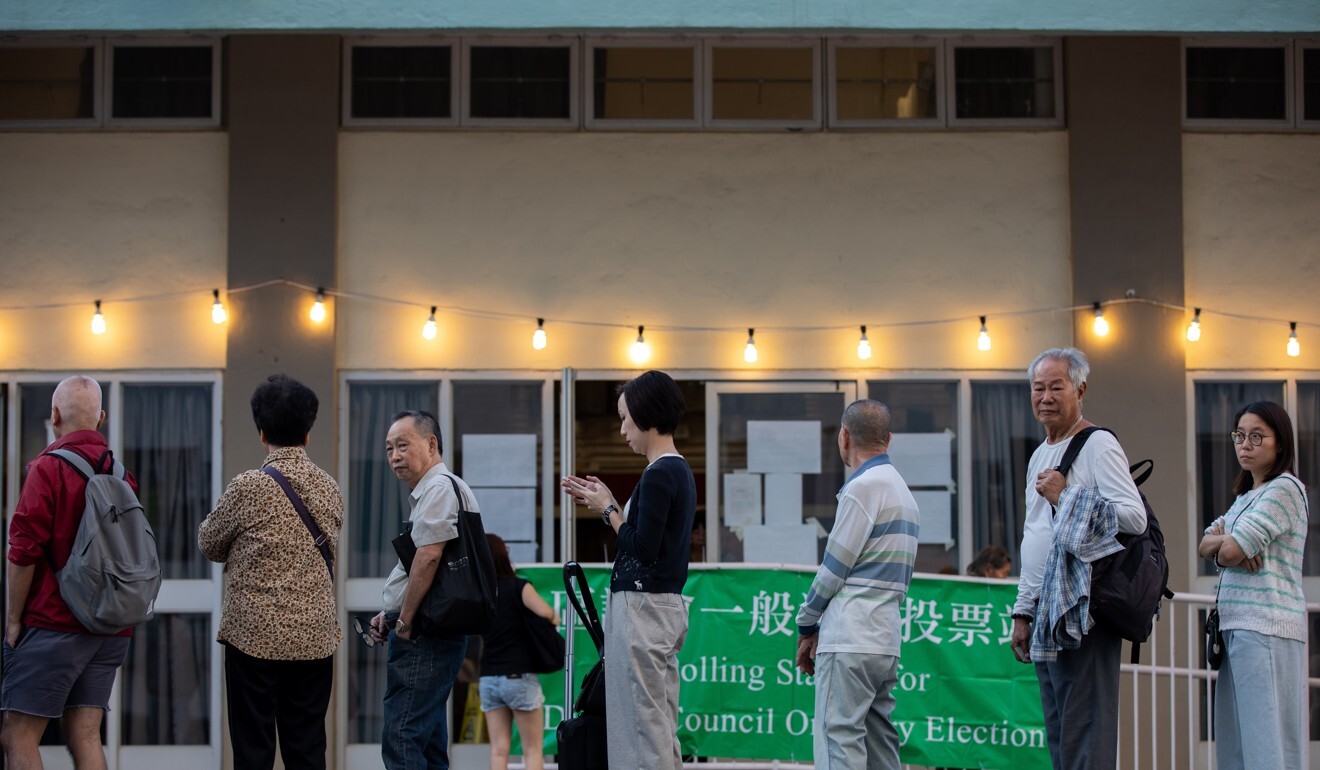 Chief Executive Carrie Lam Cheng Yuet-ngor had planned to unveil in her annual policy blueprint amendments to election laws that would allow Hongkongers living on the mainland to vote at polling stations set up by the city's officials across the border.
The Hong Kong government has offices in five mainland cities: Beijing, Shanghai, Guangzhou, Wuhan and Chengdu.
But the policy address, initially scheduled for earlier this month, has now been postponed until next month, with Lam saying she needed more time to secure opportunities for the city's post-pandemic recovery from Beijing.
A source said the government planned to have an amendment bill passed by the legislature by early next year, so that the new rules would be in place for the Legco elections slated for September next year.
Current electoral rules state that eligible voters must "ordinarily reside in Hong Kong", a term that is not clearly defined. The source said the government had no plans to change that rule, even though Tam Yiu-chung, the city's sole representative in China's top legislative body, has demanded as much given that many Hongkongers now live and work on the mainland.
On Tuesday, Lam said the amendment would only "realise the reality" that a large number of Hong Kong residents were spending more time on the mainland.
"So these people will also expect that they will have a chance to vote in the general election in Hong Kong, because they still have a strong connection with Hong Kong," she said.
Lam, however, ducked a question as to whether there would be a formal consultation on the controversial move, which has prompted opposition lawmakers to raise fears of election irregularities.
According to official Hong Kong statistics, some 541,900 Hong Kong residents were living in Guangdong as of mid-2019.
There are no official figures on the number of Hongkongers in the rest of China, and it remains unclear how many of them would meet the legal requirement of "ordinarily" residing in the city. Also unclear is how many Hong Kong permanent residents are living overseas, although census figures show that from the end of 2018 to the end of 2019 alone, 29,200 moved away from the city.
In past elections, it was not uncommon for Hongkongers living in mainland China, or even abroad, to return to the city to vote.
Chiu, now an office worker in Australia, pointed out that the Hong Kong government also had representative offices in some foreign countries, including in Sydney. The civil servants working there could help set up voting stations he said, or barring that, voting should be allowed by mail.
The Hong Kong government has offices in 13 foreign cities, including Tokyo, New York and Bangkok.
Darwin Cheng, 31, who has been living in Australia for 11 years, said he wanted to vote without the need to fly eight hours back to Hong Kong.
"Technology is so advanced these days, and online voting should work," the social worker said. "If the government is able to distribute the HK$10,000 [coronavirus relief] handout to Hongkongers living overseas, why is it not able to verify our identities and let us vote from abroad?"
Professor Lau Siu-kai, vice-chairman of the semi-official think tank Chinese Association of Hong Kong and Macau Studies, said he did not think the mainland Chinese or Hong Kong governments would allow overseas voting.
"I just don't see the possibility that it will happen," Lau said.
Beijing would allow the people of Hong Kong to vote from mainland China because those people were still Chinese citizens, he added, unlike overseas émigrés who might have become naturalised citizens of other foreign countries.
"How much connection do people who have moved to Australia or Canada still have with Hong Kong?" Lau asked.
Setting up voting booths overseas to allow Hong Kong residents to vote would also be likely to require the assistance of the foreign governments, Lau said, something the authorities did not want.
But Michael Davis, an American visiting professor with the University of Hong Kong, said the risks associated with allowing Hongkongers to vote from either overseas or the mainland would simply be too high.
"The US right to vote is based on citizenship, and the US has embassies and consulates worldwide to oversee such registration and voting. In the Hong Kong case, on the other hand, the right to vote in Hong Kong is based on residency, and Hong Kong has no facilities to oversee the integrity of the process," he said.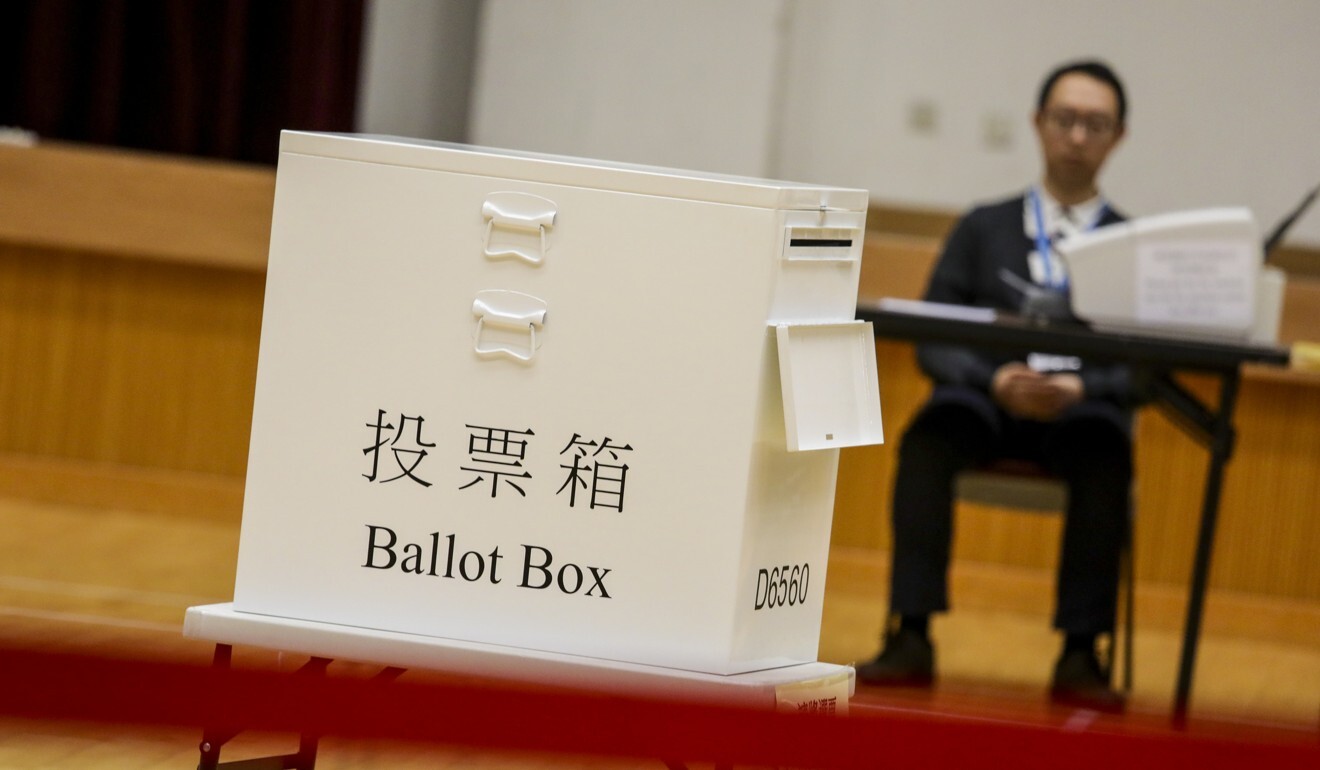 Allowing residents living overseas to vote from outside Hong Kong raised questions of appropriateness, not to mention the difficulty of avoiding abuse or fraud, he added.
"Hong Kong residency has become a rather loose concept, with large numbers of residents who may no longer be resident in Hong Kong," he said.
A 59-year-old housewife and supporter of the pro-democracy camp who moved from Hong Kong to Taiwan earlier this year said she had booked a flight back to the city to vote in September, but cancelled the trip after the election was postponed.
"I bought the ticket even though I knew I had to be quarantined in Hong Kong for 14 days," she said. "I did so because I felt I should not waste my right to vote."
She echoed Chiu and Cheng from Australia in saying it would be unfair for the Hong Kong government to allow those living on the mainland to vote while ignoring those living elsewhere, maintaining she should be given the option as well.
"If the people living in mainland China really care about their right to vote, they can go back to Hong Kong to do so. It really isn't difficult," she said.