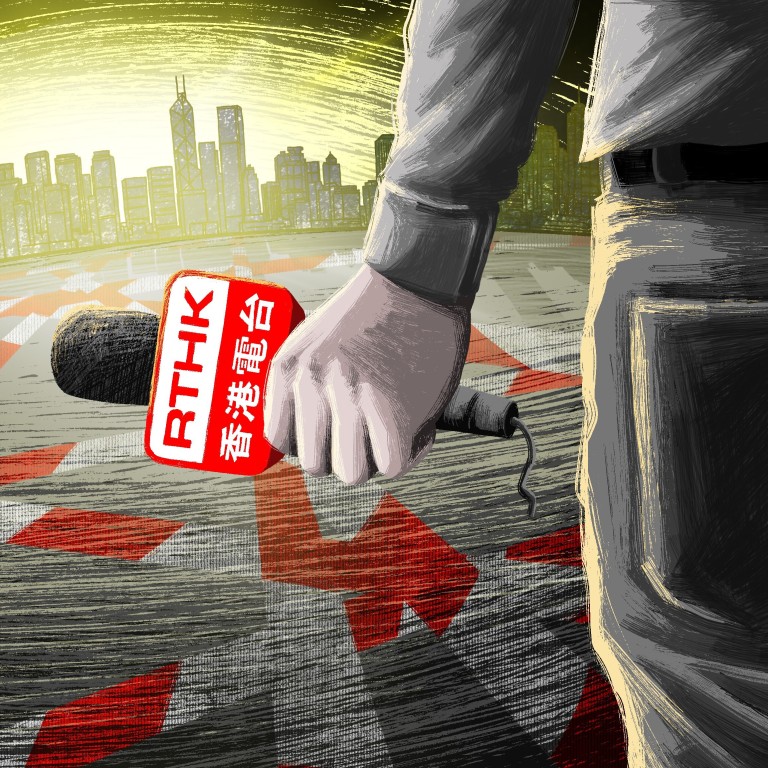 Hong Kong's RTHK under siege: should it be a public broadcaster or government mouthpiece?
Fully funded by government, RTHK has been slammed for being 'too liberal, too independent'
Journalist's arrest is latest blow to broadcaster, with major review under way
Ng Chi-sum was still in costume as a Qing dynasty empress, the character he regularly assumed to mock Hong Kong leader
Carrie Lam
Cheng Yuet-ngor, when the city's longest-running satirical show,
Headliner,
ended a three-decade run on June 19.
Radio Television Hong Kong (RTHK) suspended the popular weekly show indefinitely after being
rebuked by the Communications Authority
in May over an episode the industry regulator said had "denigrated and insulted" the police force.
But to Ng, the veteran TV host, the apparent end of Headliner was just the beginning.
"In this huge storm, Headliner is just a small stone that has been washed away," he mused. "There are larger waves coming, and every media organisation must get prepared."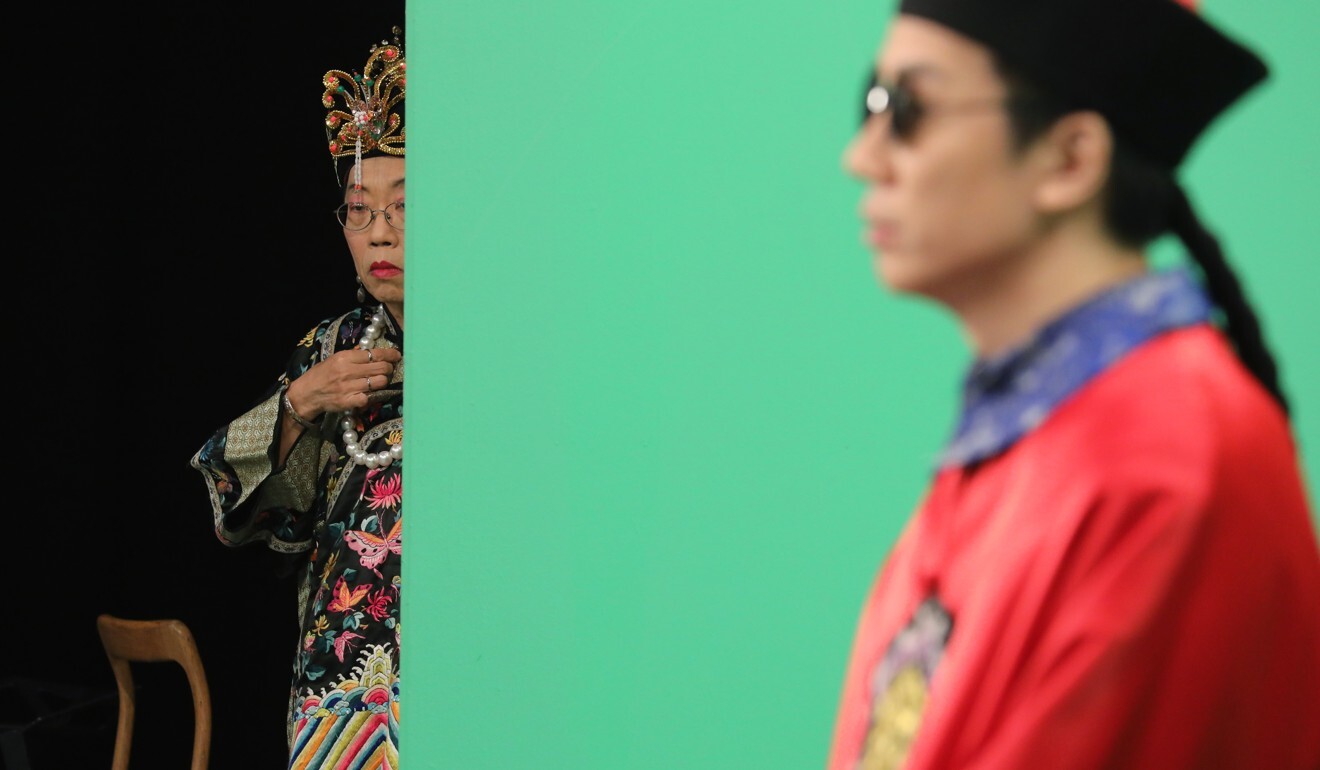 That was not the last controversy involving the public broadcaster this year.
Earlier this month, RTHK contributor Bao Choy Yuk-ling, 37, was arrested over her work on a programme about the
infamous mob attack
at Yuen Long MTR station on July 21, 2019, an incident that proved a turning point in last year's
anti-government protests
.
The episode of the TV show Hong Kong Connection reviewed CCTV footage from the night of the attacks, and focused on the police response after a group of white-shirted thugs attacked protesters and others viciously at Yuen Long MTR station. There were allegations at the time that police were slow to arrive and act against the attackers, a charge the force denied.
Bao is
accused of making a false declaration
when she checked a public government database of personal details of car owners. Under the city's Road Traffic Ordinance, anyone who makes a false declaration when requesting such information can be fined up to HK$5,000 (US$641) and jailed for up to six months.
Given the routine use of such government databases in investigative reporting, her arrest sparked
concerns about suppression of press freedom
in the city, adding to RTHK's woes following its earlier run-in with the authorities.
The offending Headliner episode, which ran in February, had lampooned police and implied that officers hoarded masks and other protective gear after the Covid-19 outbreak hit Hong Kong.
RTHK chief Leung Ka-wing defended the show initially, arguing it was not meant to be factual. "It belongs to the genre of satire, which taps into hot societal topics through jocular expressions," he said. "While in sync with the social pulse, it serves as an effective outlet for grudges and resentment."
Subsequently, however, the station apologised and announced that the show would be suspended pending a review.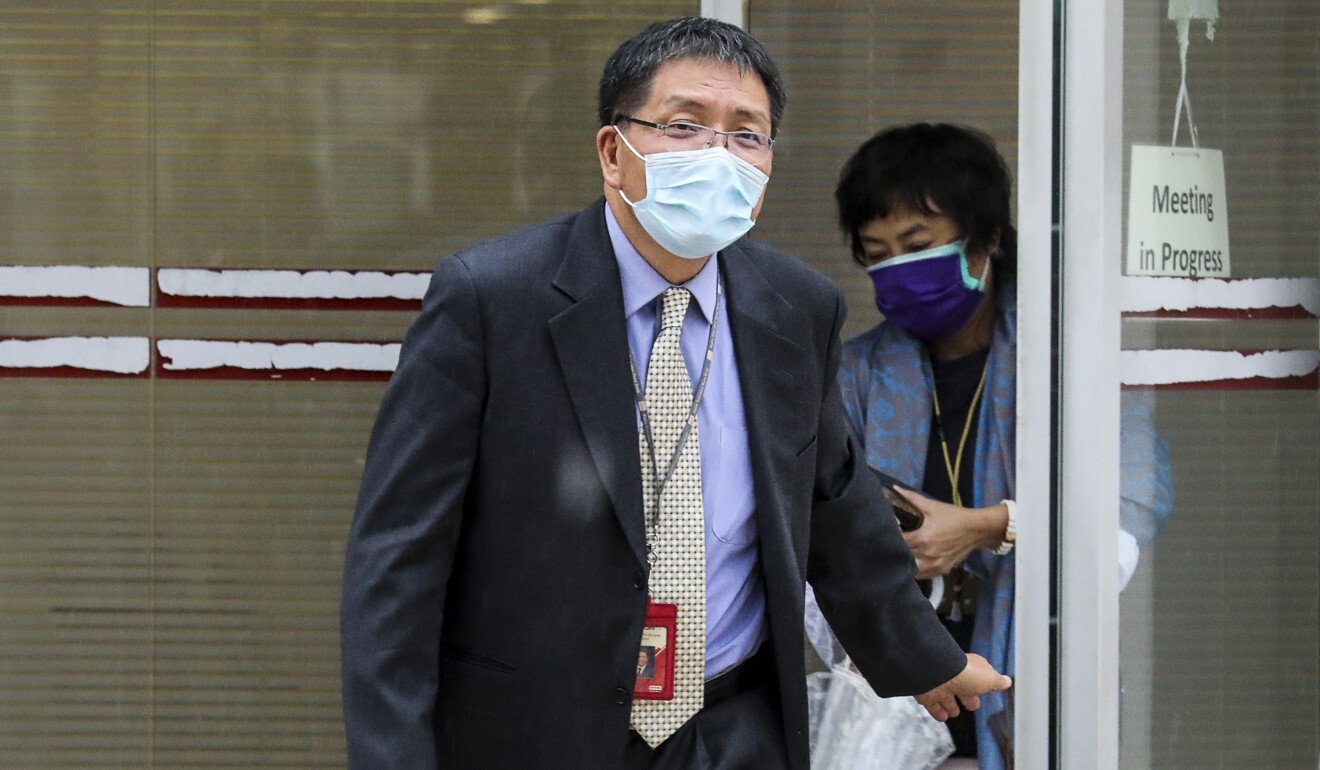 Media veteran Leung, 67, who has been with RTHK since August 2015, will leave his post as director of broadcasting – effectively editor-in-chief – when his contract expires next August.
The recent controversies are among a number of thorny issues dogging the city's sole public broadcaster, which runs three TV stations and seven radio channels and is fully funded by the government to the tune of over HK$1 billion (US$129 million) annually. 
At the core lies an ongoing debate over RTHK's role in Hong Kong's media landscape. It has come under fire recently for being too independent, too liberal and for taking the side of protesters in last year's increasingly violent anti-government unrest, which was sparked by widespread opposition to a since-withdrawn bill that would have allowed extraditions to mainland China.
Lau Siu-kai, vice-president of the semi-official Chinese Association of Hong Kong and Macau Studies, said: "As a public broadcaster, it needs to serve the public, not only the government, for the common good and public interest. So for many people, especially its staff, it can't be a mouthpiece of the government."
At the same time, however, RTHK comes under the Commerce and Economic Bureau, and most of its 750 employees are civil servants, with the rest being contractual staff.
"So this is an embarrassing situation for RTHK" said Lau. "As a government department, it should stand by the government's side and help it resolve problems, like other civil servants."
Long list of controversies
Over the years, the 92-year-old broadcaster has produced many acclaimed programmes, such as the dramas Below the Lion Rock and Miracle of Orient, the current affairs programmes Hong Kong Connection, Headliner and The Pulse, and the phone-in show Talkabout.
Government funding has enabled it to deliver a variety of non-commercial arts and culture programmes, and to give exposure to often overlooked issues affecting the poor, the underprivileged and the marginalised – programming usually shunned by commercial stations that depend on advertising dollars.
But since Hong Kong was returned to China by Britain in 1997, the broadcaster has found itself caught increasingly in the crossfire of the city's intense political wrangling, slammed by the pro-Beijing camp for a perceived negative attitude towards Beijing and the Hong Kong government.
Such criticism came to a head in the wake of last year's anti-government protests.
In March this year, amid criticism that the broadcaster had been too critical of the government and too sympathetic to the opposition, especially during the protests, the Communications Authority lifted a requirement that other free-to-air TV stations use RTHK programmes. 
That threatened RTHK's viewership, as it had long provided programmes free of charge to other stations. It also sold some programmes to other media organisations, such as Phoenix TV and Apple Daily's online platform.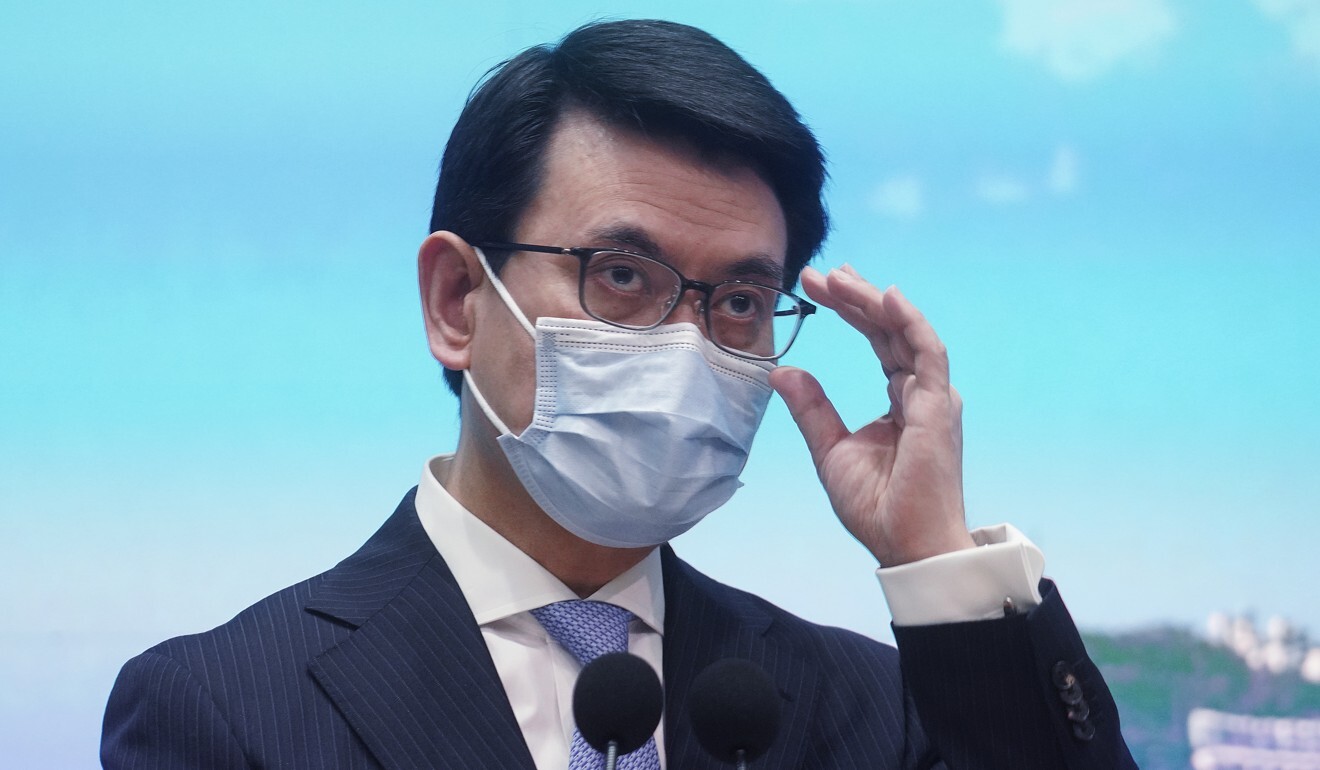 Some observers saw the authority's move as a punishment for RTHK and an attempt to not only dry up its resources, but also to curb its reach.
In April, commerce and economic minister Edward Yau Tang-wah accused RTHK of violating the one-China principle after one of its reporters pressed a World Health Organization representative on whether the body would accept Taiwan as a member.
Leung quickly fired off a letter to staff reminding them, without mentioning any particular programme, to abide by the "one country" principle and the station's governing guidelines for fair news reports and unbiased discussion programmes.
Soon after, Yau's bureau announced a major review of RTHK's governance and management, including issues related to administration, financial control, human resources and procurement.
Jessie Ting Yip Yin-mei, former permanent secretary of the Chief Executive's Office, was put in charge of the review team, which comprises serving and retired civil servants, including RTHK's assistant director of broadcasting, Albert Cheung.
Yau said the review, to be completed by the end of the year, would seek to ensure the broadcaster's full compliance with the RTHK Charter, which specifies its mission, editorial independence and responsibilities, and broadcasting standards.
Despite his assurance that editorial decisions and programme production would not be touched, observers felt the government was on a mission to clip the broadcaster's wings.
The RTHK Programme Staff Union was quick to say the review raised suspicions that the authorities were attempting to "take full control".
"Many of our colleagues are worried that the government is using the review to tighten its grip on RTHK, such as through administrative restrictions on staff promotions," Gladys Chiu Sin-yan, the union's chairwoman, said in a recent interview.
'Political tool of colonial government'
RTHK's history goes back to 1928, when the British colonial government took over from some enthusiasts and launched the city's first radio station, known as GOW. It was renamed Radio Hong Kong in 1948, and RTHK – or Radio Television Hong Kong – in 1976, six years after it launched a TV unit producing programmes for commercial TV stations.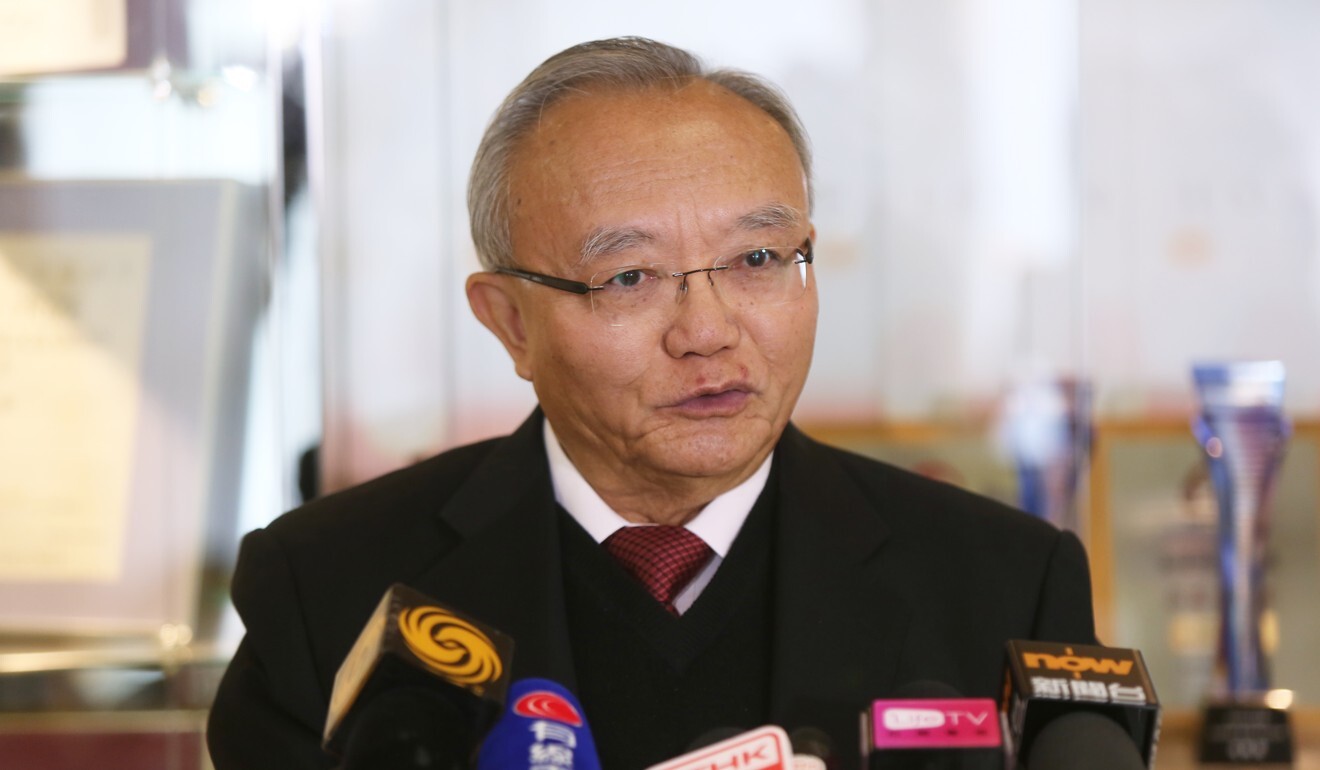 Lau Siu-kai pointed out that unlike in the post-handover era when RTHK emphasised editorial independence, it had previously been a mouthpiece of the colonial government and routinely criticised the government's opponents, particularly the Communist Party.
"Since the 1960s, it served as a political tool of the colonial government. It followed the government position, attacking leftists and the Chinese government, and advocated for Hongkongers' support of the colonial government," he said.
"Its so-called editorial independence depended on the political stance of the leadership of RTHK at different stages. It always had a political stance."
But Lau believed that after the handover, many Hong Kong government officials actually liked seeing RTHK play an opposition role to counteract Beijing.
"Many officials think it is not a bad thing for RTHK to play this role, as it's not convenient for them to criticise the central government, even though they don't see eye-to-eye with Beijing," he said.
Tai Keen-man, former deputy director of broadcasting, argued that RTHK had fulfilled its role as a public broadcaster, and despite being a government department, was meant to serve the public.
"Government funding comes from the public, so basically, RTHK is accountable to the public and subject to its scrutiny. The government should be receptive to criticism," he said.
Tai cited Unesco's definition of public service broadcasting as being "made, financed and controlled by the public, for the public".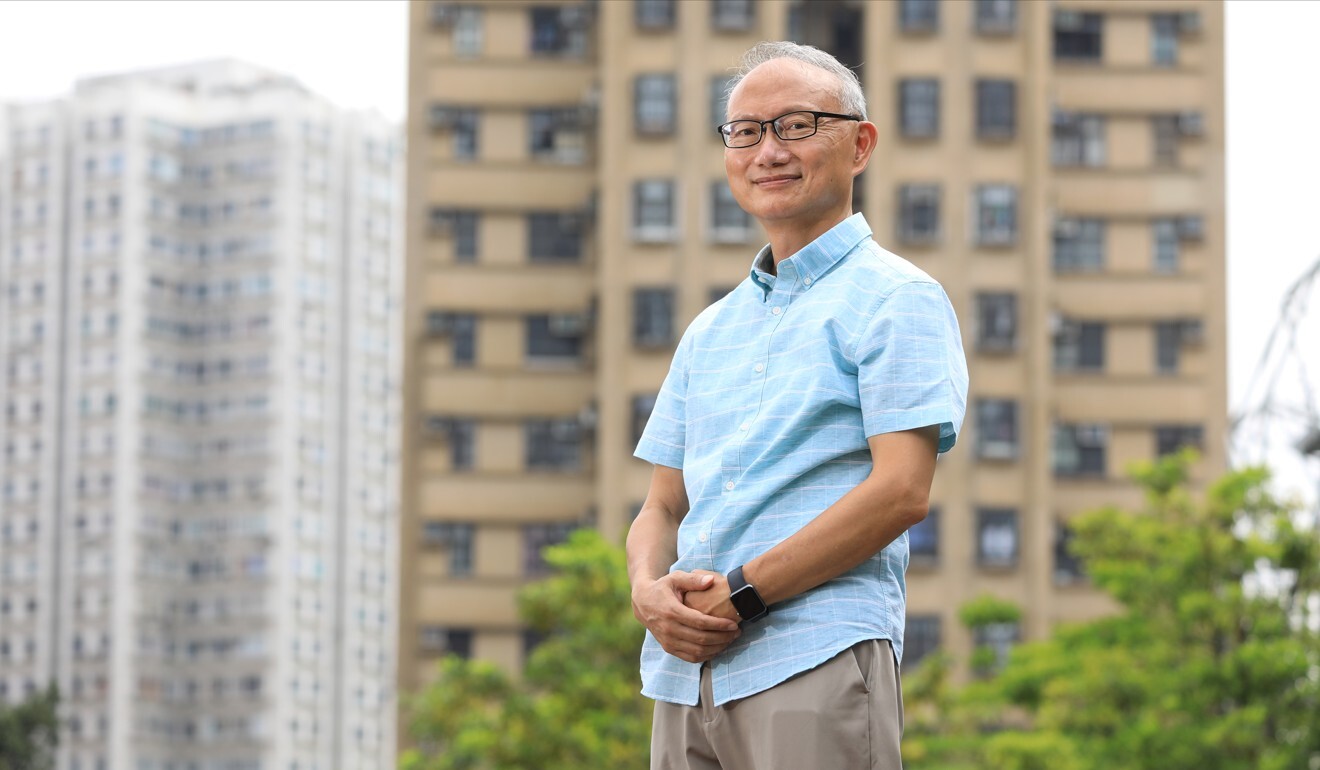 Public broadcasters should also be run according to four key principles – universality for addressing the needs of the public, diversity in its variety of programmes, independence from commercial or political influence, and distinctiveness in fostering creativity and originality.
"Even though RTHK is a government department, it has tried to keep an arm's length from the government as a public broadcaster. But it's not anti-government. It is simply reflecting a wide spectrum of views from society," Tai said, pointing out that the broadcaster had also produced many programmes promoting government policies.
But pro-Beijing legislator Yiu Si-wing maintained that as a public broadcaster, RTHK had failed many times to deliver balanced, objective and impartial coverage of social issues and events.
"Why do its programmes always target government officials, but not the opposition camp, or even [US President Donald] Trump?" he asked.
"During the social unrest over the past year, it was obviously biased against the police force. It failed to address the issue fairly, such as why there were accusations of police brutality in the first place. It just passed its own judgment without giving us both sides of the story."
RTHK spokeswoman Amen Ng Man-yee insisted that all its programmes abided by the broadcaster's charter, as well as the "one country, two systems" principle that has formed the basis for Hong Kong's governance since the 1997 handover.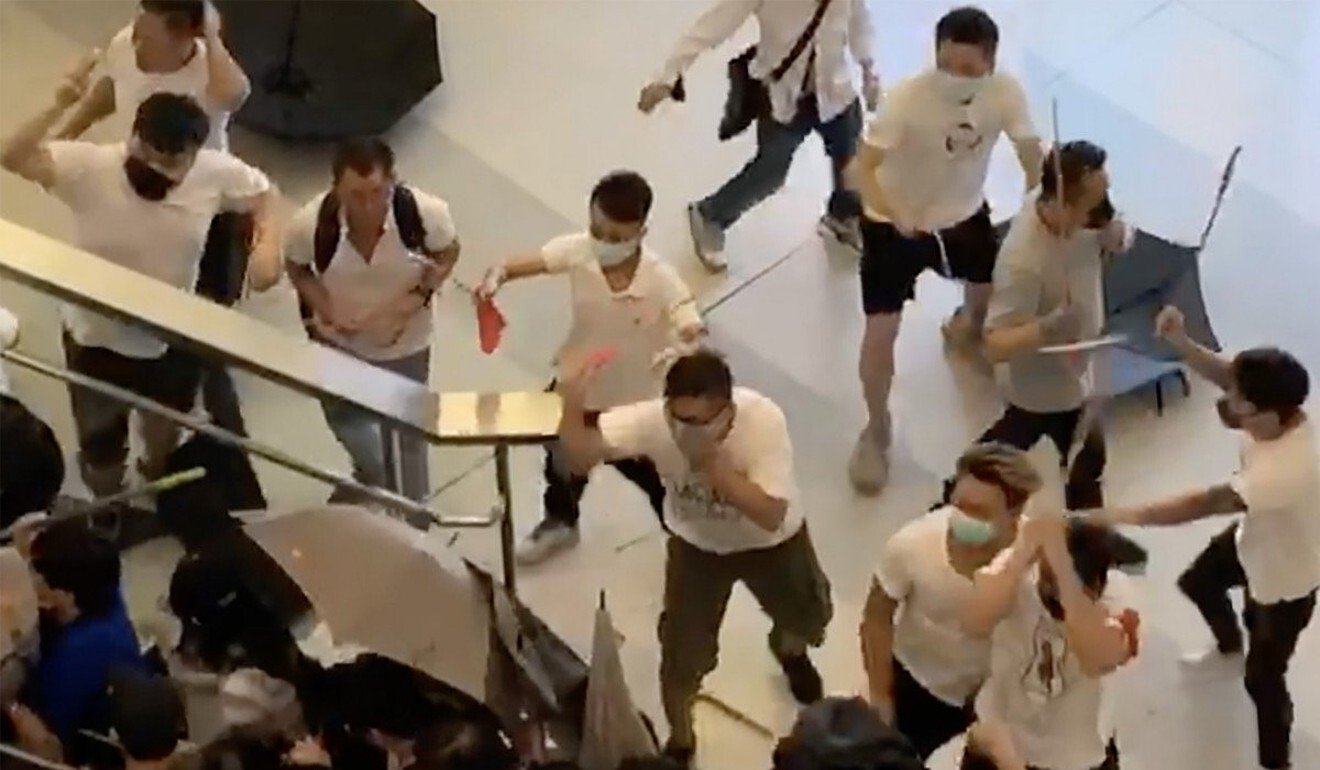 "As a public broadcaster, we need to reflect public opinion," she said. "For news and current affairs programmes, we stick to our journalistic professionalism. But for administrative procedures such as applying for an overseas trip, we follow the government rules."
A corporate RTHK?
With the review of RTHK under way, a decades-old suggestion has resurfaced.
Both pro-Beijing lawmaker Ma Fung-kwok, who represents the cultural and performing arts sector, and pan-democrat Charles Mok, who represented the information technology sector before resigning earlier this month, have voiced support for the idea of corporatisation.
This would free RTHK from struggling to fulfil its dual roles, Ma said, questioning whether Hong Kong still needed a public broadcaster given its diverse, robust media industry.
Mok said RTHK could draw inspiration from overseas public broadcasters, such as Japan's NHK or the BBC, which is technically a statutory corporation independent from direct government control.
In 2007, an independent review recommended setting up a new public broadcaster, but advised against RTHK taking over the role as it would involve complicated changes to its manpower structure and employment terms.
Two years later, however, then-Hong Kong leader Donald Tsang Yam-kuen set aside the review, saying there was considerable public support for retaining the status quo. The RTHK Charter was enacted, with a board of advisers established to give the director of broadcasting input on editorial affairs and programming standards.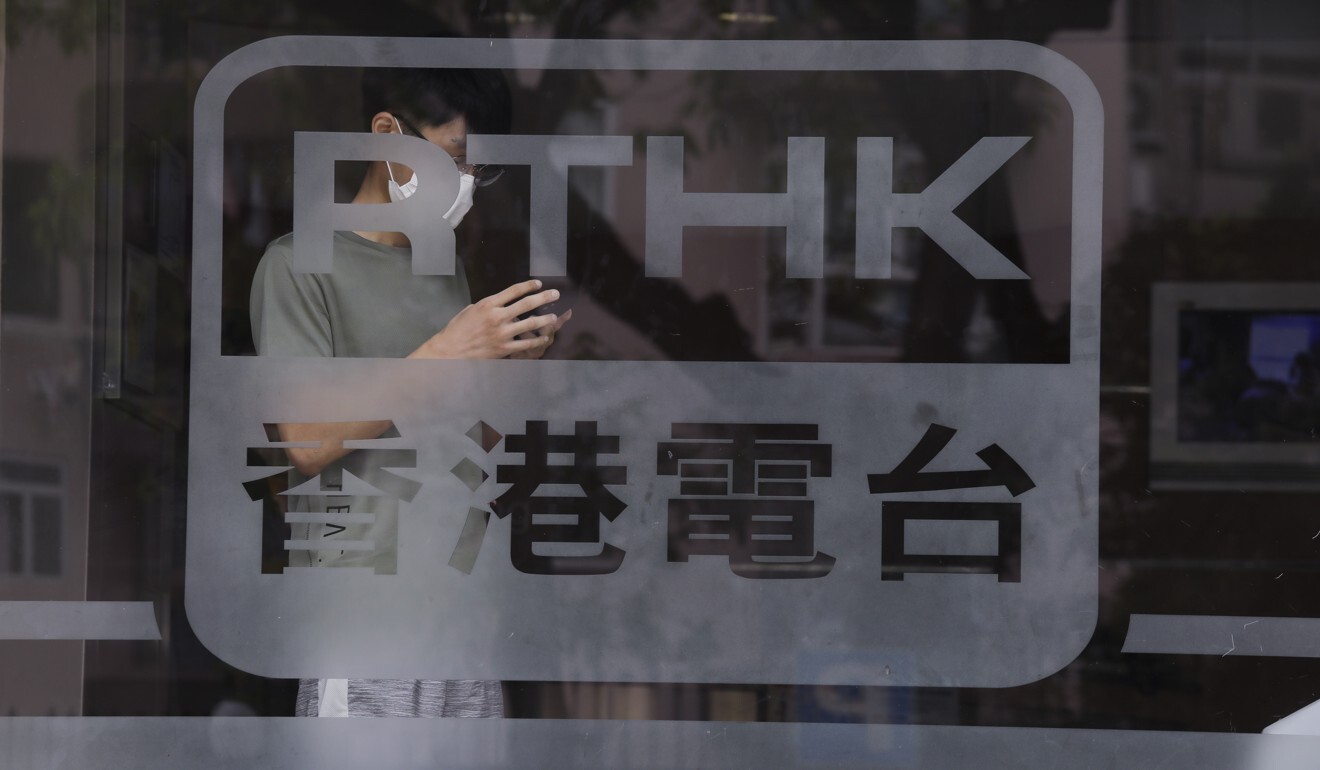 Although the idea of corporatisation has come up again, commerce minister Edward Yau made it clear in June that it was not in the cards, saying: "The government has no plan at this stage to change RTHK's identity as a government department or the existing funding mechanism."
Lau Siu-kai said: "The government won't turn RTHK into a real independent public broadcaster because it has no trust in giving free rein to its leadership, especially concerning its editorial policy. If the government was willing to let go of RTHK, it would have done so many years ago."
Former deputy director of broadcasting Tai supported keeping RTHK as a public broadcaster to serve the public interest, but said the government could provide it more freedom and resources to develop.
This included speeding up the plan to build a new Broadcasting House to replace the current Kowloon Tong headquarters – now more than 50 years old. In 2014, a HK$6.1 billion proposal to build a new headquarters in Tseung Kwan O for the broadcaster was shot down in the Legislative Council due to the opposition of pro-establishment lawmakers.
"At present, RTHK is bound by many administrative constraints and red tape, such as complex tender rules and approval procedures. They should be relaxed rather than being tightened," Tai said.
The government, he added, should also expand the broadcaster's presence to the Greater Bay Area, China's ambitious plan to connect nine major cities in Guangdong province with Hong Kong and Macau to create a massive, hi-tech economic zone.
"RTHK has great potential to play a leading broadcasting role in the region. It has produced a lot of highly-acclaimed documentaries and programmes which can run in mainland China. The government should strengthen its partnerships with mainland broadcasters in the Greater Bay Area," Tai said.
'Bright future, just mind the rules'
Five months after Headliner went off the air, many expect it will not return – and if it does, it will be vastly different. The Hong Kong Journalists Association and RTHK's Programme Staff Union have sought a judicial review to overturn the Communications Authority's ruling that the show had denigrated and insulted the police force, leading to its suspension.
Former host Tsang Chi-ho and actor Wong Hei, a regular on the show, have moved on, and hosted another satirical programme on Apple Daily's online channel.
When the city's Beijing-drafted national security law was introduced at the end of June, observers expected new challenges on the horizon.
In August, RTHK removed from its website a current affairs programme featuring activist Nathan Law Kwun-chung, who had fled Hong Kong and was wanted for allegedly breaching the sweeping legislation.
When the broadcaster's move sparked concerns, an RTHK spokesman responded by saying: "The national security law is new legislation. Adopting a careful approach is appropriate."
In September, RTHK reopened an internal investigation into complaints against TV host Nabela Qoser, a journalist who rose to prominence for her confrontational approach when questioning officials, including Carrie Lam, over last year's protests.
Her hard-nosed style had made her a hero to the city's protesters, as well lightning rod for criticism from the pro-establishment camp, with pro-Beijing media accusing her of being "rude to government officials" and some observers calling for RTHK to sack her.
When Qoser's probation period was extended at the eleventh hour amid the reopened investigation, the RTHK staff union challenged the rationale, saying it was extremely unusual to make such a move based on an investigation rather than an employee's performance appraisals. The union also questioned whether the action against Qoser amounted to unreasonable suppression.
The arrest of Bao Choy Yuk-ling renewed journalists' concerns, with Ronson Chan Ron-sing, vice-chairman of Hong Kong Journalists Association, calling it a blow to press freedom.
"There's no reason why reporters should face the risk of being arrested for doing basic searches. Many reporters are afraid, and have asked me how they can do investigative reporting if they are at risk of running foul of the law," he said.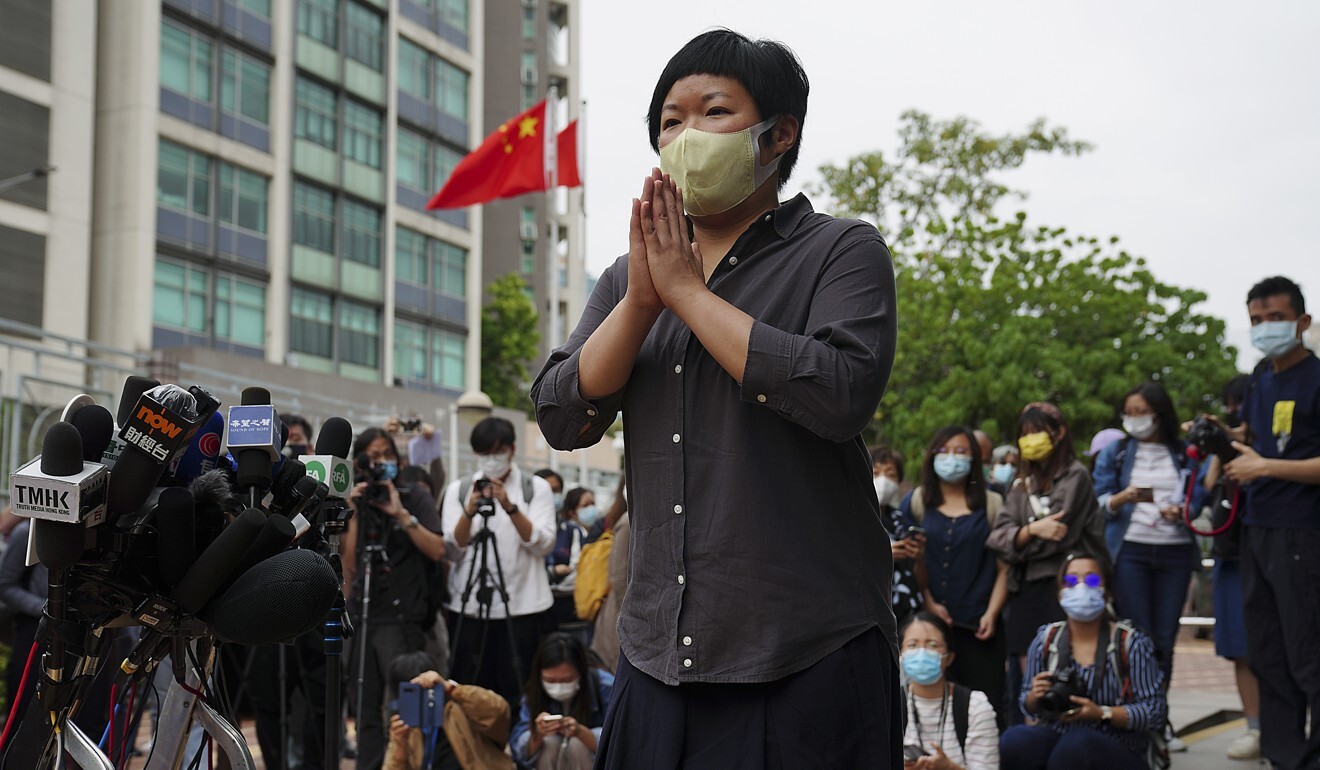 Dentist Eugene Chan, who stepped down in September as chairman of RTHK's board of advisers, said the broadcaster had its work cut out for it, as its charter required it to produce quality programmes that promoted an understanding of China and the "one country, two systems" principle while maintaining impartiality and nurturing a sense of national identity in the city.
"Hong Kong really needs a public broadcaster, and it's reasonable for it to be funded by the government," he said. "I think the problem lies with its leadership and whether it closely pursues the mission set out in the Charter.
"Whoever leads RTHK must have the heart, mindset and determination to enforce what is laid down in the charter. I hope RTHK becomes the most credible media organisation in China."
Chan's successor, pro-Beijing businessman Lam Tai-fai, said the broadcaster must watch against going astray.
"RTHK has a very good foundation and very good talent, and I believe that it has a bright future," he said. "But just like driving, if you don't abide by the rules and the traffic lights, there will be accidents. This will affect RTHK and Hong Kong."