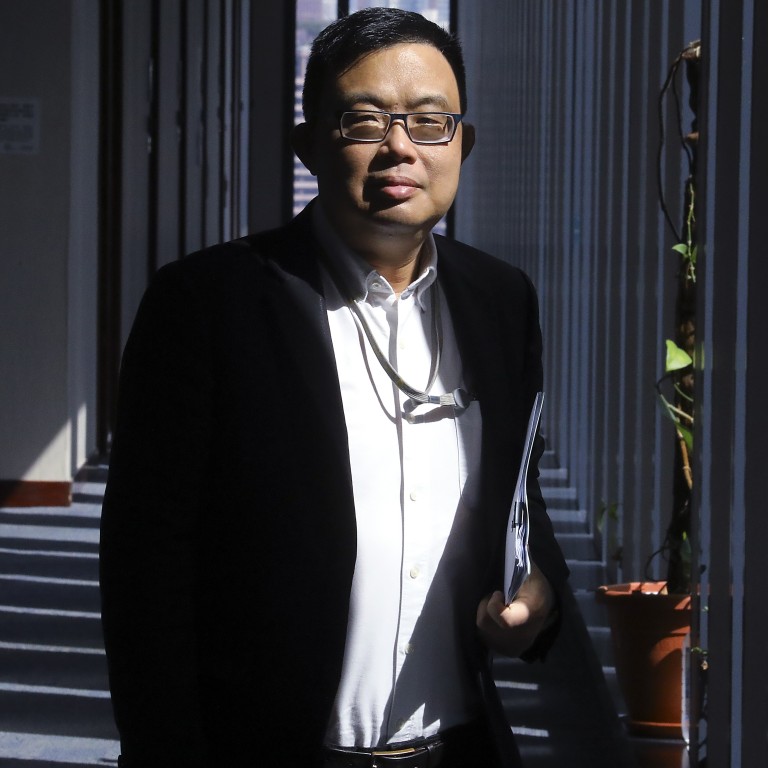 Three Hong Kong opposition politicians explain why they turned their backs on Legislative Council – and where they go from here
Removal of four opposition lawmakers this month following a resolution by Beijing prompted all 15 of their colleagues to resign
James To, Fernando Cheung and Ip Kin-yuen speak about their decision to quit, the state of politics in Hong Kong and what lies ahead for them
Four Hong Kong lawmakers were disqualified from the Legislative Council this month, immediately after Beijing passed a resolution on November 11 stating that legislators could be removed summarily for flouting a number of prohibited acts, including threatening national security and refusing to endorse China's sovereignty.
Their removal prompted all 15 remaining opposition lawmakers to resign. Among those leaving are three prominent lawmakers who have served between eight and 28 years. The Post spoke to James To Kun-sun, Fernando Cheung Chiu-hung and Ip Kin-yuen about their decision to quit, the state of politics in Hong Kong and what lies ahead for them.
'Pan-dems have not changed, Beijing has lost its tolerance': James To
Over 28 years in the
Legislative Council
, Democratic Party veteran James To Kun-sun made a name for himself as a lawmaker who often spoke up on major incidents and difficult cases.
"I was also the first person
Edward Snowden
approached while he was in Hong Kong," To revealed, referring to the surveillance whistle-blower who was holed up in the city after fleeing Hawaii in 2013 and before eventually landing in Russia.
"I guess my 20-something years' experience in security affairs, legal background and the fact that I have been careful in my words, prompted people to look for me."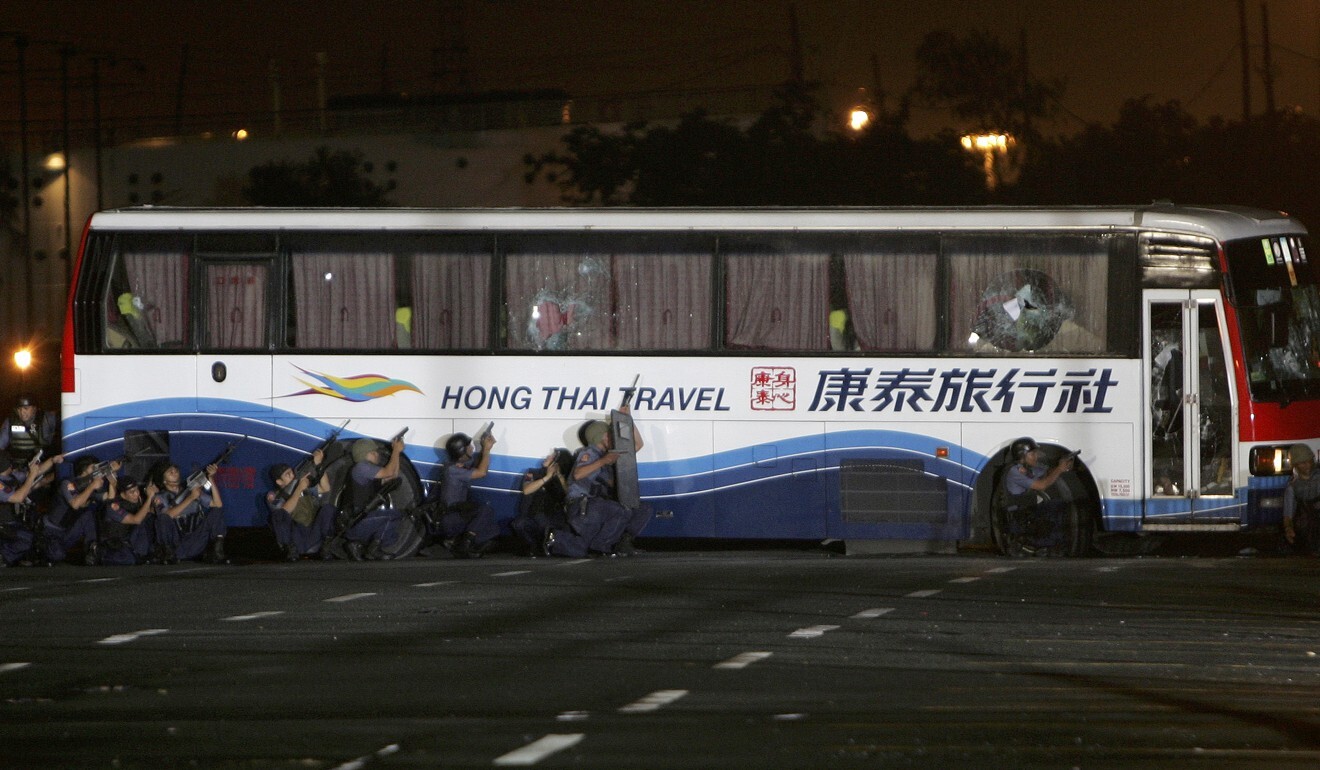 To was a 28-year-old lawyer when he was first elected to Legco in 1991. He held the record as the youngest lawmaker to win a seat until 2016, when 23-year-old pro-democracy activist Nathan Law Kwun-chung was victorious at the polls. Law is now in self-imposed exile in Britain, having left Hong Kong because of the
national security law
imposed on June 30.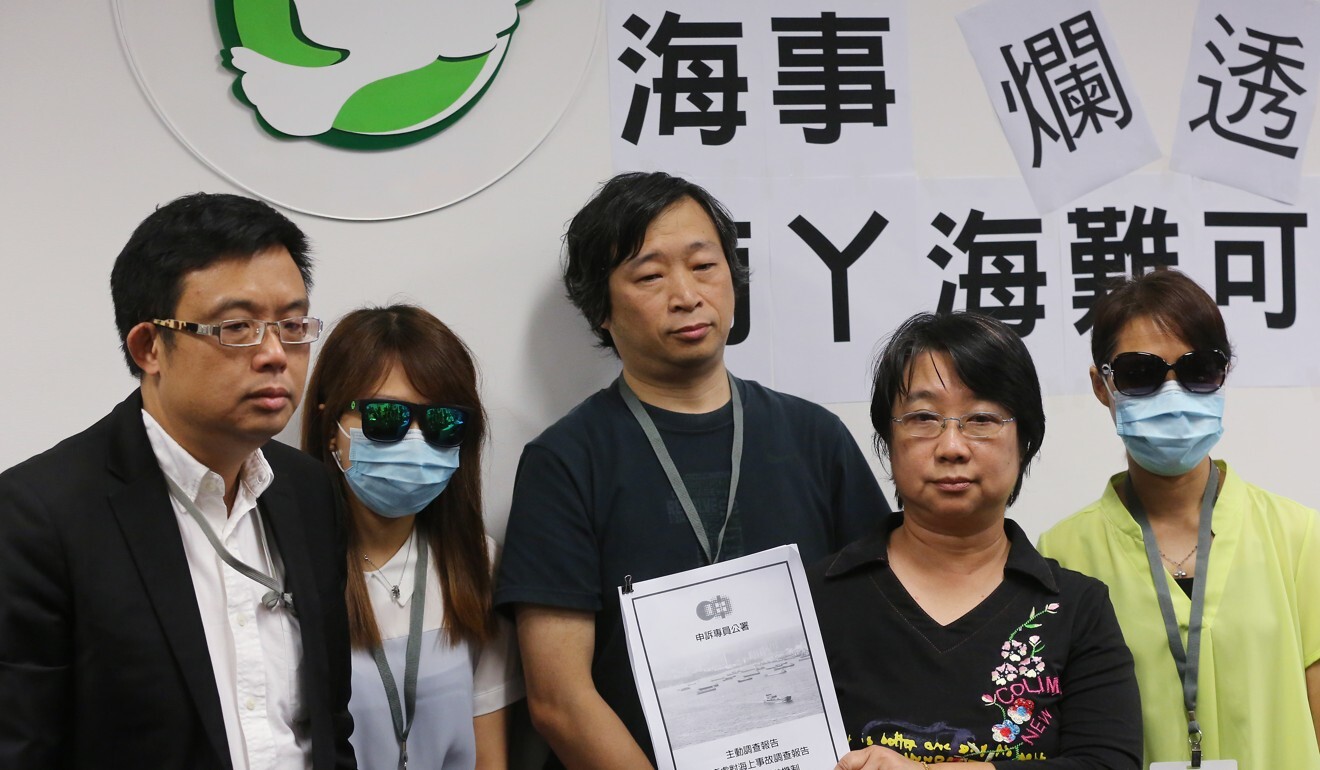 Among the old documents, books, thank-you cards and souvenirs unearthed as To prepared to vacate his Legco office was his black schedule book from 1992, documenting his first year as a lawmaker.
"I never thought I would serve this long. I was supposed to be in line for retirement, but my colleagues thought I should stay," said To, now 57. "My biggest regret is that there is not only an absence of universal suffrage in Hong Kong, but also an absence of a real 'one country, two systems'."
The guiding principle put forward by the late paramount leader Deng Xiaoping which ensured the freedoms granted to the city would remain unchanged for 50 years after Hong Kong's handover from Britain to China in 1997 was "dead", To declared.
The longest-serving lawmaker before his resignation, To led the opposition's efforts last year to delay scrutiny of an
extradition bill
that would end up triggering months of
anti-government protests
and violence. The bill was later withdrawn, but the repercussions caused an upheaval across Hong Kong's political landscape.
He insisted the pan-democrats had not changed over the decades but had only remained steadfast in pursuing the goal of real universal suffrage for the city.
"But China, which has grown stronger, has lost its tolerance," he said.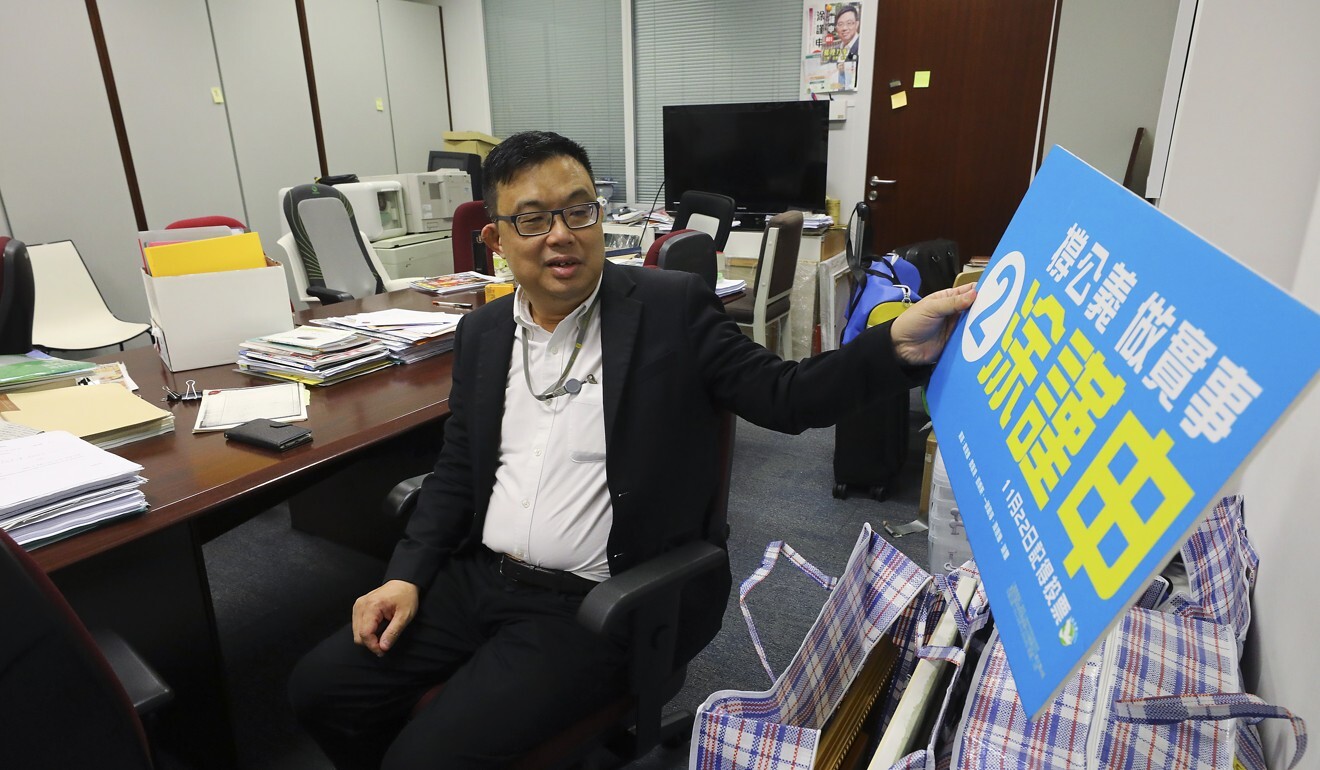 To likened himself to a "broken cassette", trying repeatedly for years to persuade Beijing and those who have asked him to explain what the pan-democrat camp wanted, that granting Hong Kong democracy – and even having a pan-democrat as chief executive – would not be the end of the world.
"I will still tell them that now they have gone too far and our freedoms have shrunk. I will continue to say it out loud, but it seems a bit naive for me to believe they will listen," he said.
To, who is married with one son, said that for now, he would continue as a member of Yau Tsim Mong District Council to which he was re-elected last year.
"If people are still determined to approach me for help despite knowing I'm no longer a lawmaker, I will surely take up their case," he said.
'Our sky has fallen apart': Fernando Cheung
Entering Fernando Cheung Chiu-hung's office, one is greeted by the sight of piles of files on welfare and education and more than a dozen charts on the wall, showing the waiting times at various public services.
From advocating for job opportunities for the disabled and improved child protection, to assisting those in asylums and prisons, and seeking more places for the elderly in residential care centres, Cheung is well known for his devotion to the vulnerable over 12 years in the Legislative Council.
Lately, however, the opposition Labour Party lawmaker has been in the news mainly for political reasons.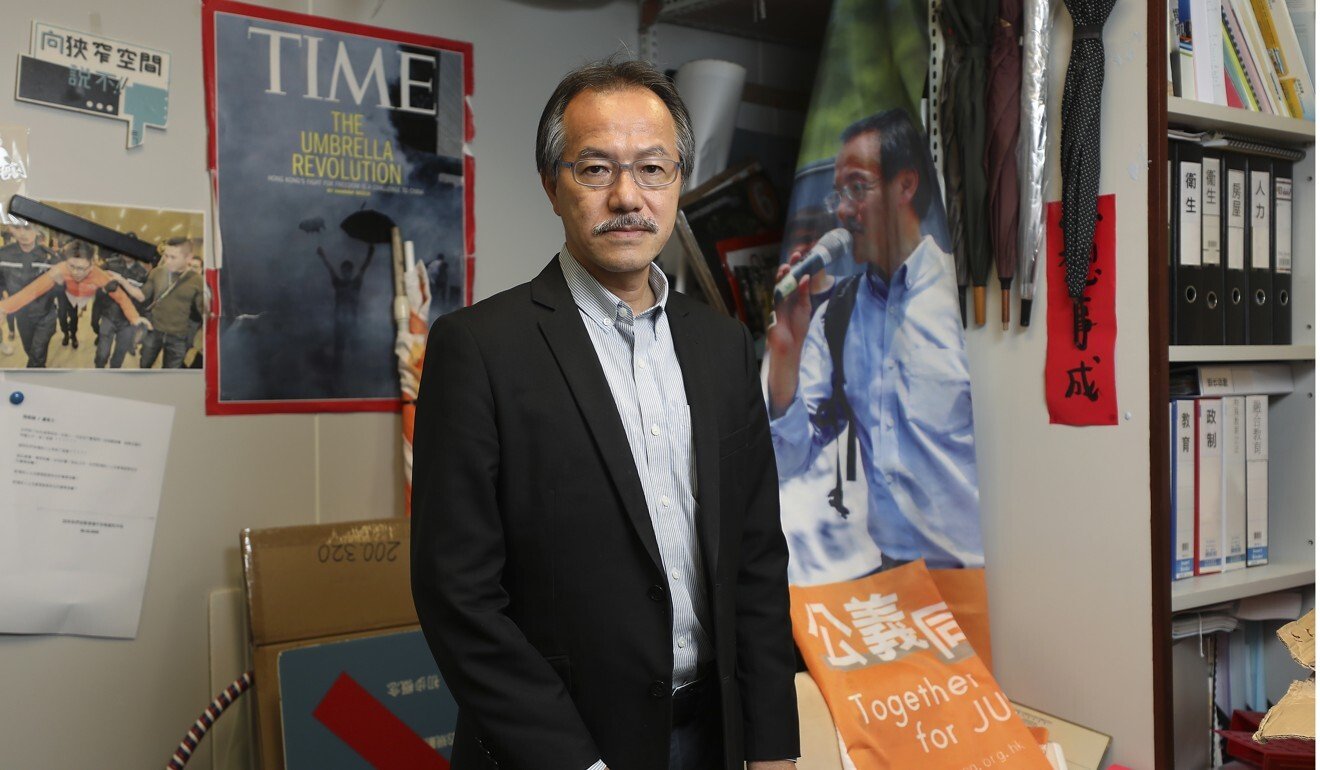 He was among eight lawmakers and activists arrested earlier this month on charges relating to a chaotic Legco committee meeting in May which descended into shouting and scuffles.
Macau-born Cheung, 63, was educated in Hong Kong and the United States, and obtained American citizenship before he returned in 1996 to teach social work at Polytechnic University.
He gave up his US citizenship to run for Legco in 2004 representing the social welfare sector, and defeated his rival Peter Cheung Kwok-che by just 64 votes.
"The sky was the limit when I first became a legislator," he said. "I was soon elected panel chairman for welfare services, and could set agendas and bargain with the government.
"At that time, I believed I could do a lot for my sector and the government respected legislators. There were unlimited opportunities."
He lost the 2008 election when he switched to contesting in a geographical constituency. He returned to Legco  in 2012, after co-founding the Labour Party with pro-democracy stalwart Lee Cheuk-yan the year before. At its best, the party had four members in the legislature from 2012 to 2016.
"Our sky has fallen apart now," he said. "Things started to change after [former chief executive] Leung Chun-ying got into power, when he targeted and did not respect opposition lawmakers."
Cheung said the situation deteriorated rapidly over the past few months to a year.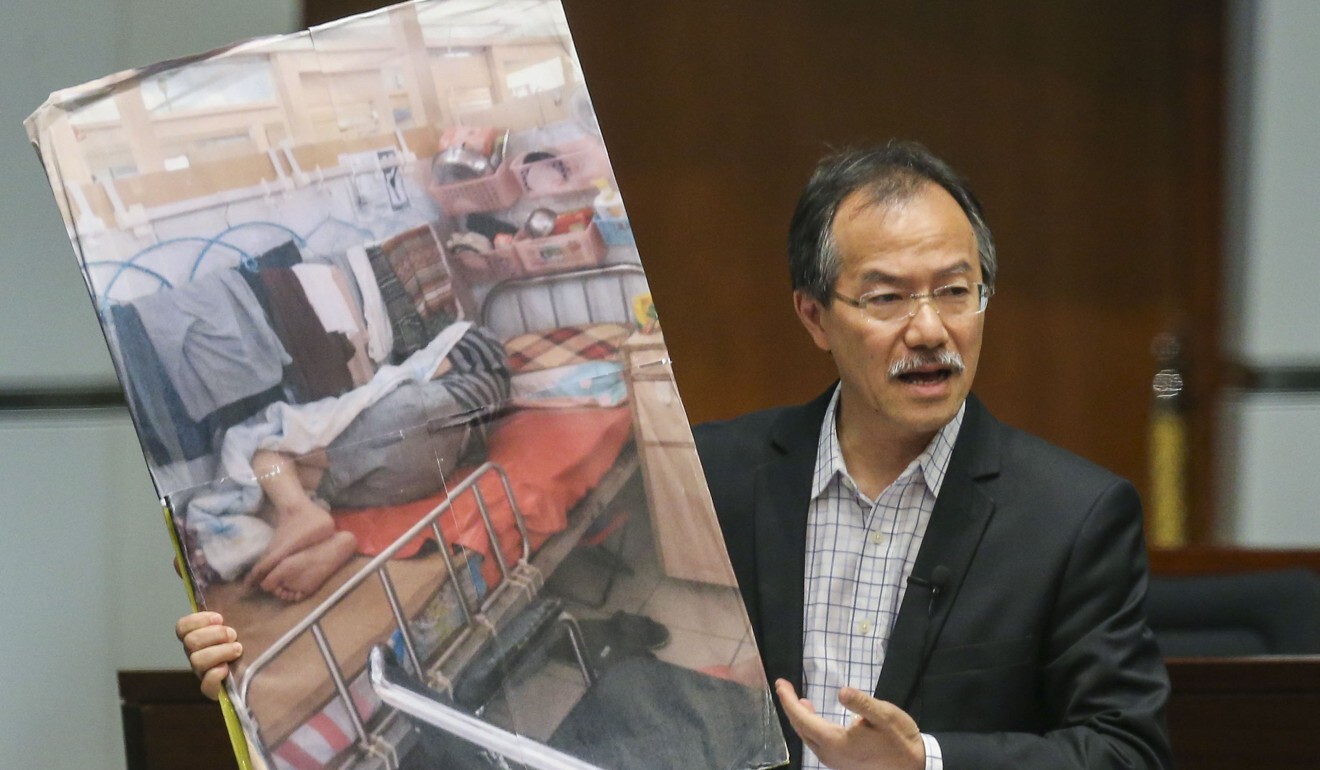 "Even people like me, regarded as very 'soft' protesters, have become Beijing's target," he said with a forced smile, recalling how radical protesters during last year's social unrest criticised him for being too mild and rational.
"The way I would describe it is Beijing is purging us."
Cheung announced earlier this year that he would not contest the Legco elections originally scheduled for September.
When the polls were postponed because of the
Covid-19 pandemic
and Beijing approved extending Legco's term by a year, he chose to carry on in order to continue speaking up for the vulnerable in the city, whereas his friends, opposition lawmakers Eddie Chu Hoi-dick and Ray Chan Chi-chuen, decided to quit.
Disagreements over whether to quit or stay in Legco for the extended term approved by Beijing caused a split in the opposition camp. "That is history now," Cheung said.
But when Beijing passed the resolution that led to the immediate removal of the four lawmakers, he knew it was all over.
"The insulting resolution delivered by Beijing made me reach my limit," he said. "I understand that for the coming year, it might be hard to assist those in need, but we have no choice."
Cheung, who is married with three children, said for now, he hoped to spend more time with his family, especially his disabled daughter.
"I have thought about teaching again but, well, with the new red lines, I wonder if any of the tertiary institutions would hire pan-democrats," he said.
'The safest way to be a teacher now might be to just stick to the books': Ip Kin-yuen
Ip Kin-yuen's resignation from the Legislative Council brings to an end his eight years of representing Hong Kong's education sector.
Still in the thick of various educational issues, Ip said he was yet to make time to clear his office at the legislature with just two weeks remaining before he left.
Among other things, Ip, the vice-president of the Professional Teachers' Union (PTU), has been helping two primary school teachers, who have been deregistered, to appeal against the authorities' decision.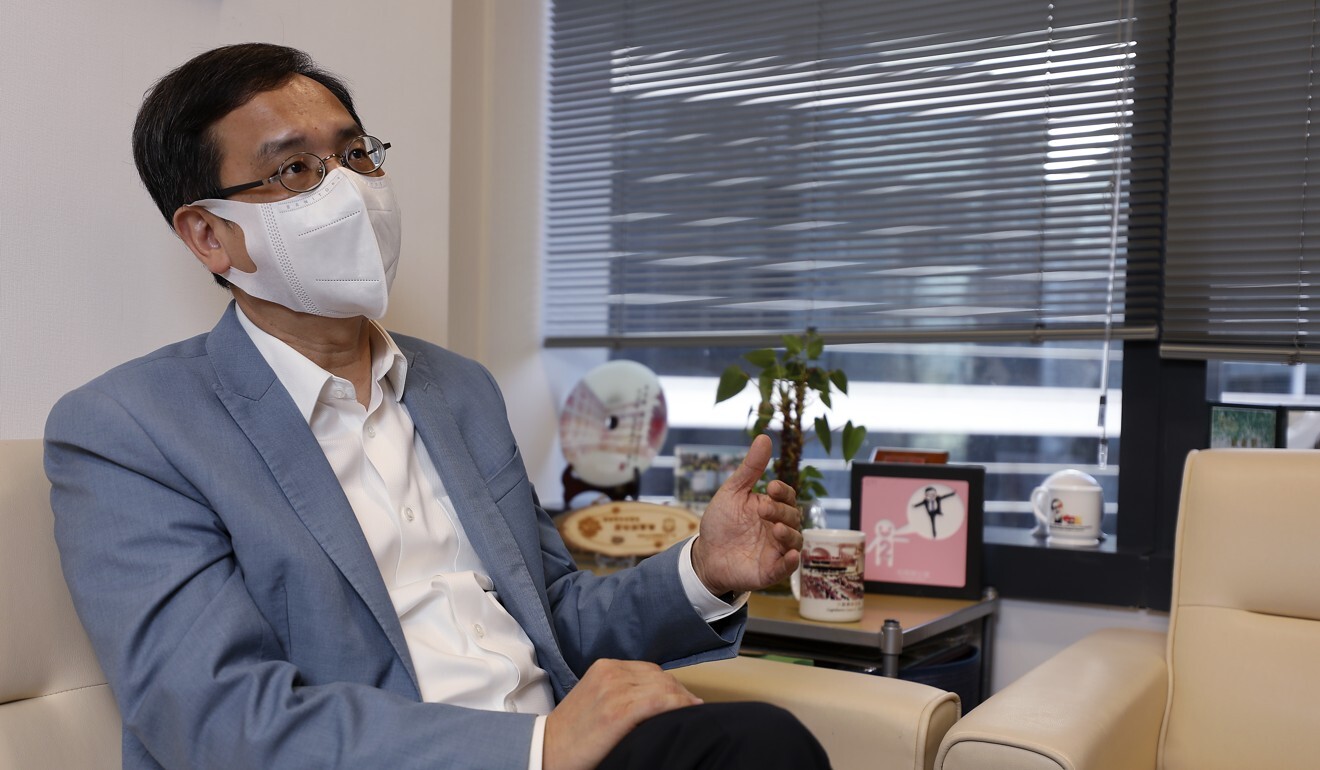 The Education Bureau acted against the teachers after finding that one used teaching materials that touched on independence for Hong Kong, and the other taught a distorted history of the first opium war in the 19th century.
Ip said the education sector had come under unprecedented pressure over the past year, with pro-establishment figures and officials targeting educators and teaching materials following last year's protests.
"The education sector has been continuously suffocated by various attacks. What we hope to do is to defend ourselves and protect our sector's integrity," he said.
Ip, 58, was a secondary school teacher for eight years, a principal for three years, and also taught at the tertiary level for 11 years.
He was elected as a lawmaker for the sector in 2012, and re-elected in 2016, both times beating pro-establishment candidates by a significant margin.
He believed the sector became a scapegoat following last year's protests. As a result, he said, teachers now felt more uneasy in class, and schools had become more cautious, afraid of being caught out any time.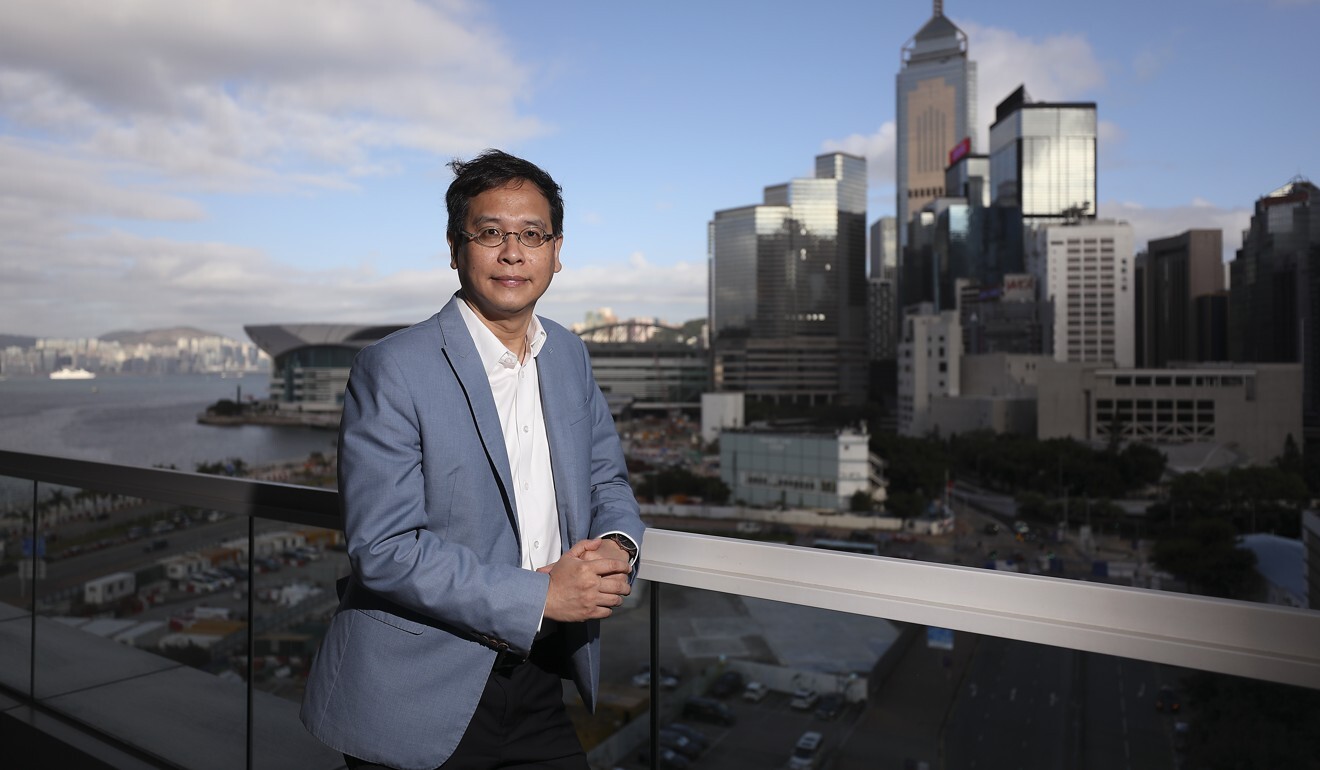 "What you say, what teaching materials you write, might easily be targeted," he said. "The safest way to teach nowadays might be to just stick to the books. If this goes on, some very dedicated teachers might choose to leave the profession."
In recent months, Ip and his union have been pressing authorities for more transparency and to reform the system of investigating complaints against teachers' professional conduct.
At least 247 protest-related complaints were received by the authorities between June 2019 and August this year, but he pointed out that many complaints were anonymously filed.
The current system gave the government sole power to decide on penalties, he said, unlike in the medical or legal sectors where representatives of each profession dealt with complaints.
"We hope to help teachers get fair treatment under a sound investigative procedure," Ip said.
With his exit, there will be no opposition voice for the sector in Legco and he expected pro-establishment lawmakers to push the authorities for "more extreme" changes.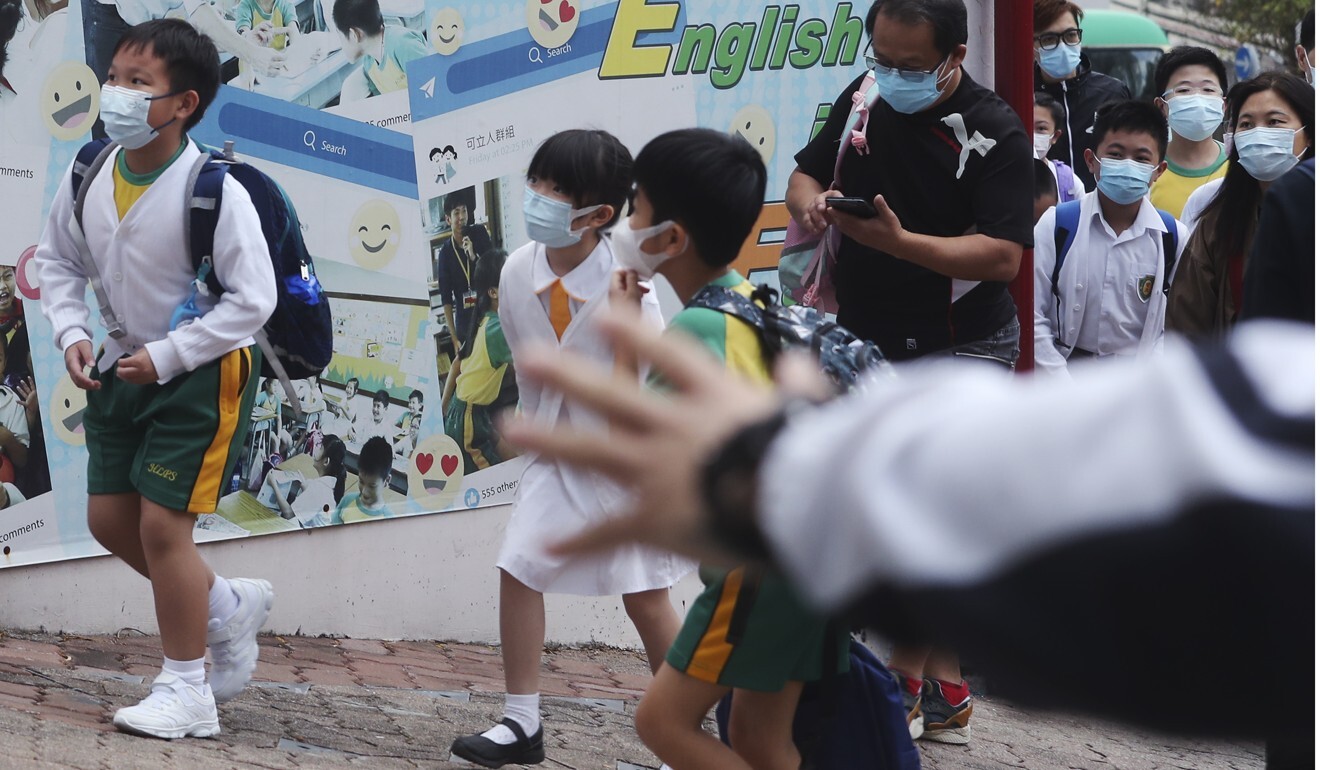 There have been strong calls from the pro-establishment camp to "weed out bad apples" in the sector. Some have demanded that the names and schools of teachers found guilty of misconduct be revealed, and urged the government to mete out the heaviest penalties possible in such cases.
Ip's union, the PTU, has also been targeted by the bureau, pro-Beijing figures and state media. It has been branded a politicised group, with some accusing it of stirring young people to commit violence.
Ip has not yet decided whether to contest the Legco elections next September.
Despite being out of Legco, he stressed that he intended using his PTU role to continue providing checks and balances on the pro-establishment camp.
"No matter what, our work will go on," he said.