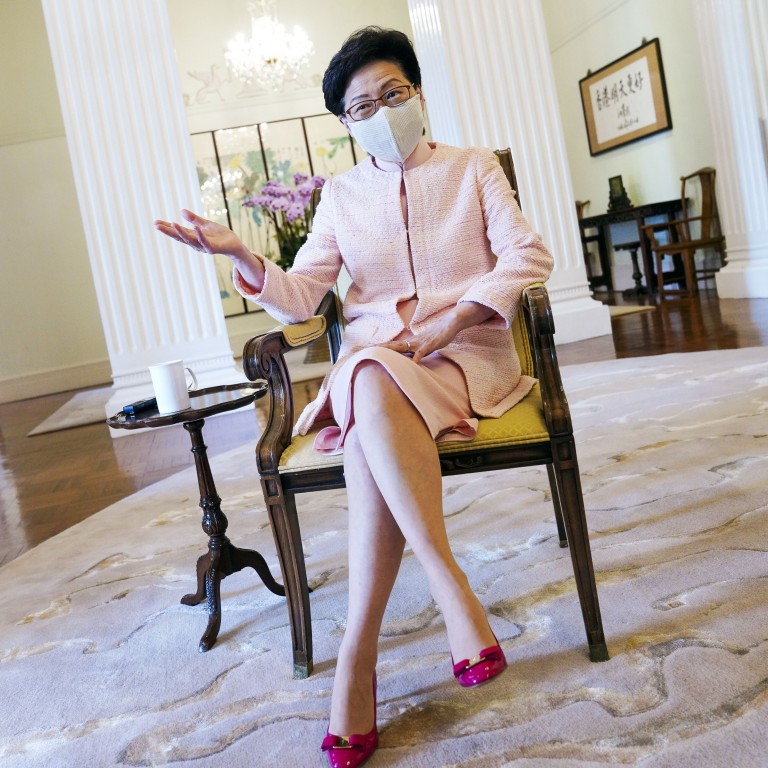 Unapologetic over last year's unrest and ready to get tough on the pandemic, Hong Kong leader Carrie Lam is 'back to her old self'
In a wide-ranging interview with the Post, city leader says she 'does not feel guilty' about sparking last year's protests, adding she has 'regained confidence' after low point
Vowing stricter anti-pandemic measures, Lam says she is weighing 'whether the law can be enhanced to make certain things compulsory'
She is back to her old self, confident in her leadership, unapologetic about what she has done to restore order, and more resolute than ever about fixing Hong Kong's problems her way, regardless of the polarisation in society and the blame many continue to place on her for last year's
social turmoil
.
That was the crux of the message from Chief Executive
Carrie Lam Cheng Yuet-ngor
in a wide-ranging interview with the
Post
on Sunday.
Beginning with the escalating fourth wave of the
Covid-19 pandemic
, on a day when the city reported an alarming surge of 115 new cases, Lam made it clear that her government would enforce stricter containment measures and impose tougher penalties on those who breached social-distancing rules.
"Having seen what we have seen in this latest wave, I do feel quite strongly that this is a time really to get tough," she said, warning that the next two weeks would be "very critical".
"In getting tougher with the people's behaviour, with the business behaviour, I think there's still room, whether the law can be enhanced to make certain things compulsory."
As an example, she cited the current fine for breaking
social-distancing
rules: "I do feel that a HK$2,000 [US$258] fixed penalty ticket is no longer effective."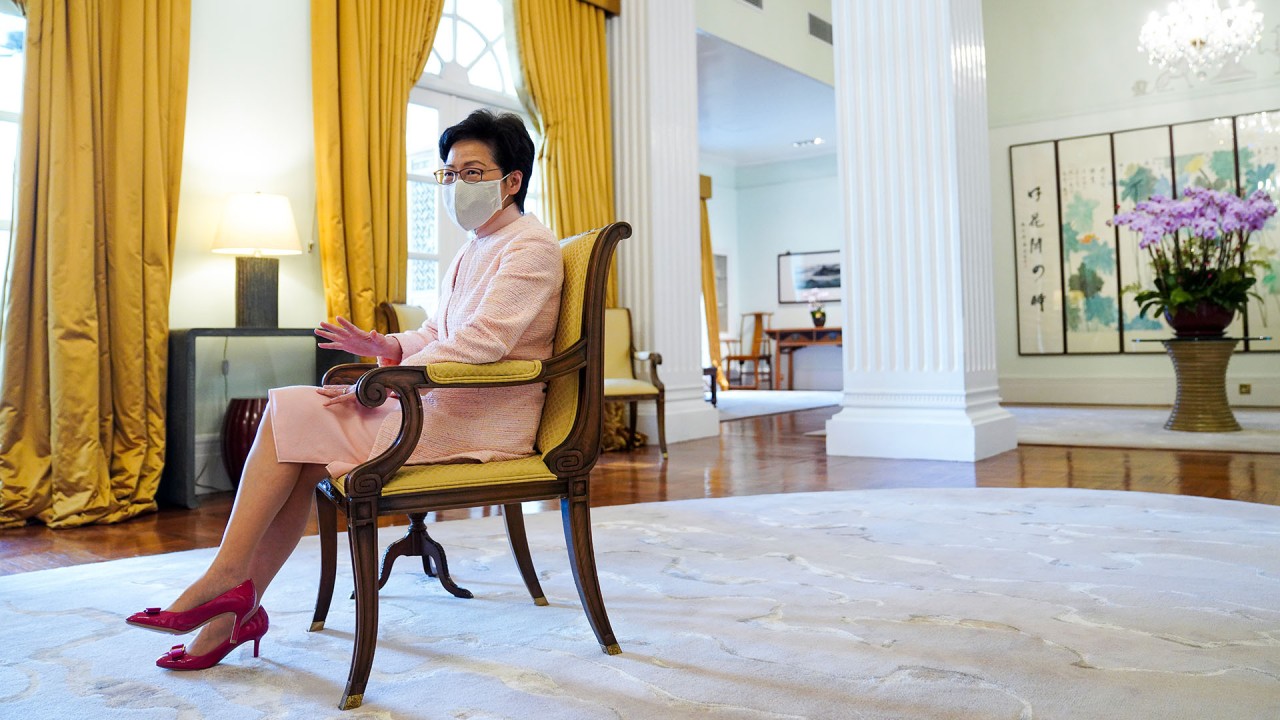 04:52
Hong Kong leader Carrie Lam to get tough on Covid-19 prevention measures cases surpass 100
Hong Kong leader Carrie Lam to get tough on Covid-19 prevention measures cases surpass 100
Lam admitted that Hong Kong had been a "bit unlucky" to be hit by the pandemic following a long period of social unrest sparked by her extradition bill.
The political and social polarisation, mistrust of the government and non-compliant behaviour had an impact on the city's anti-epidemic work, she noted.
"Our strategy is we roll out measures one after another and try to adjust as we go on," Lam said. "If you impose a very strong deterrent from day one, we could end up with some of the things that we are now seeing in central or western Europe. People went on the streets to protest, 'you are taking away my freedoms, my rights', and so on."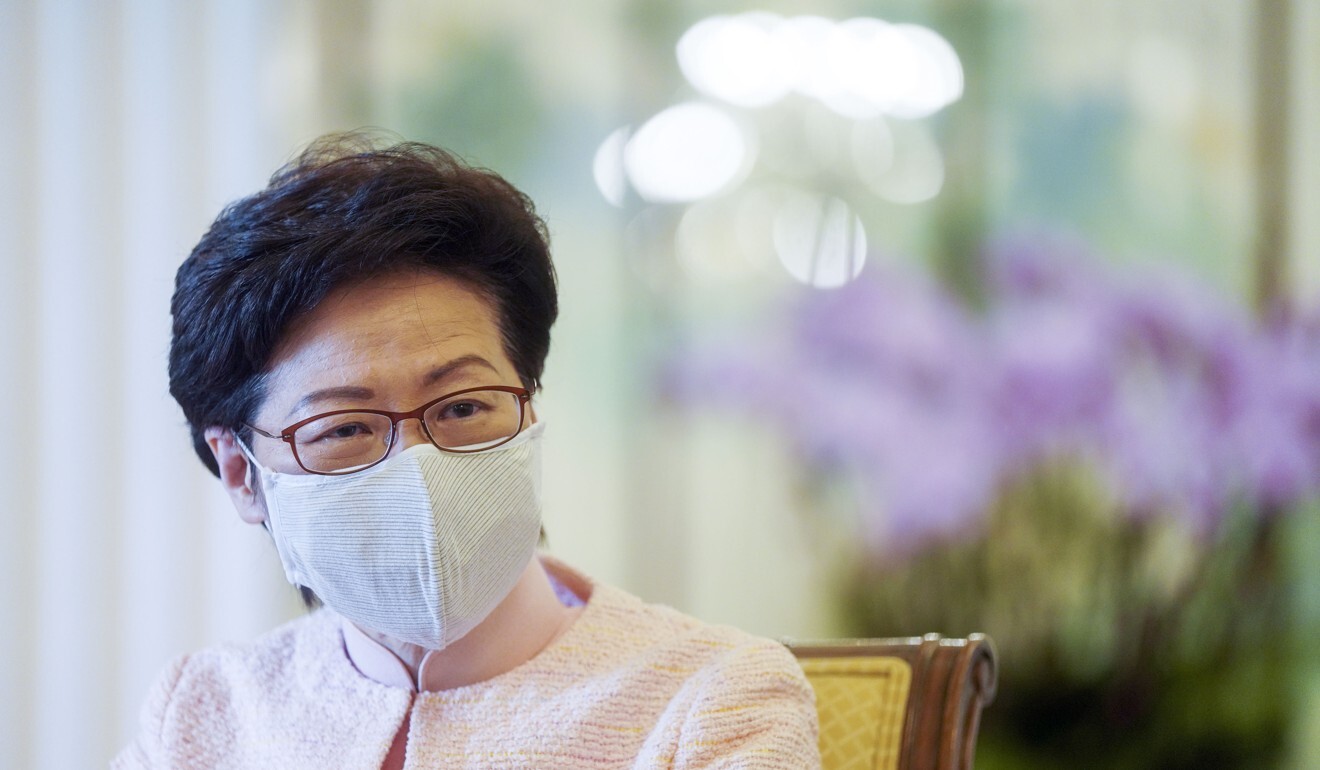 She said civil servants were already working from home to some extent, but the government would have to take the lead for the private sector to follow.
"We could be more aggressive and we would have something to tell the civil servants maybe in a day or two about more extensive work from home, or perhaps going back to the toughest period that we have seen," she said.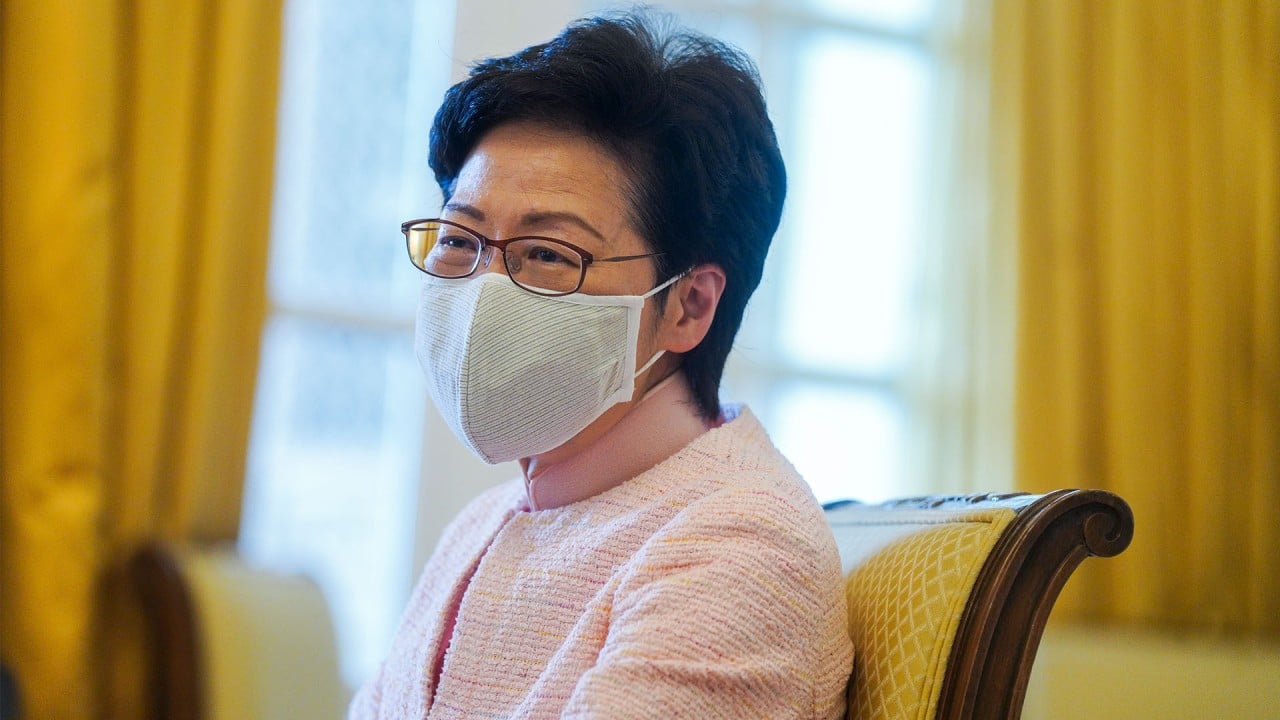 01:24
Hong Kong leader Carrie Lam says she gets around sanctions by collecting her salary in cash
Hong Kong leader Carrie Lam says she gets around sanctions by collecting her salary in cash
On the political front, Lam dismissed the notion of showing remorse for her part in triggering the city's worst political and social upheaval since its 1997 return to Chinese sovereignty by trying to bulldoze through with her ill-fated extradition bill last year. The bill would have allowed the transfer of fugitives between Hong Kong and mainland China, but opponents fearing it would be abused to crack down on dissidents in the city took to the streets in a massive backlash that was marked by violent street protests.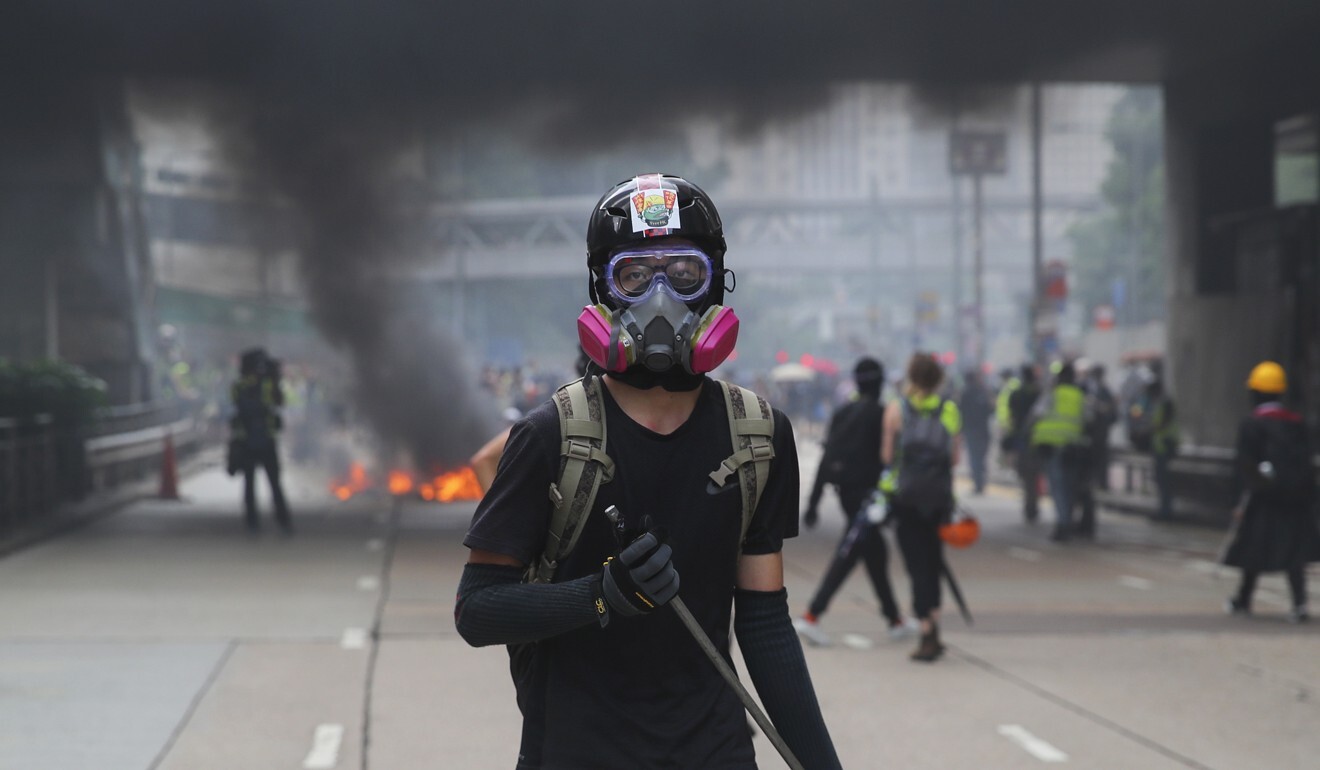 The bill was withdrawn, but it led to Beijing's imposition of a sweeping
national security law
that fundamentally changed the city, banning acts of subversion, secession, terrorism and collusion with foreign forces – offences that anti-government activists are now being arrested and prosecuted for.
"I do not feel guilty. What wrong have I done? I have introduced a piece of legislation for very good reasons," she said, insisting that her administration's only fault was in its failure to fully explain the bill and effectively counter the narrative against it.
"Hong Kong has changed for the good. Hong Kong now has a national security law that ensures safety and security that would not make Hong Kong a gaping hole for national security for the People's Republic of China," she argued.
"So the central government could have higher confidence in allowing Hong Kong to better integrate into the national development … hence there would be more opportunities for Hong Kong people, especially the younger generation, and they will have a better future."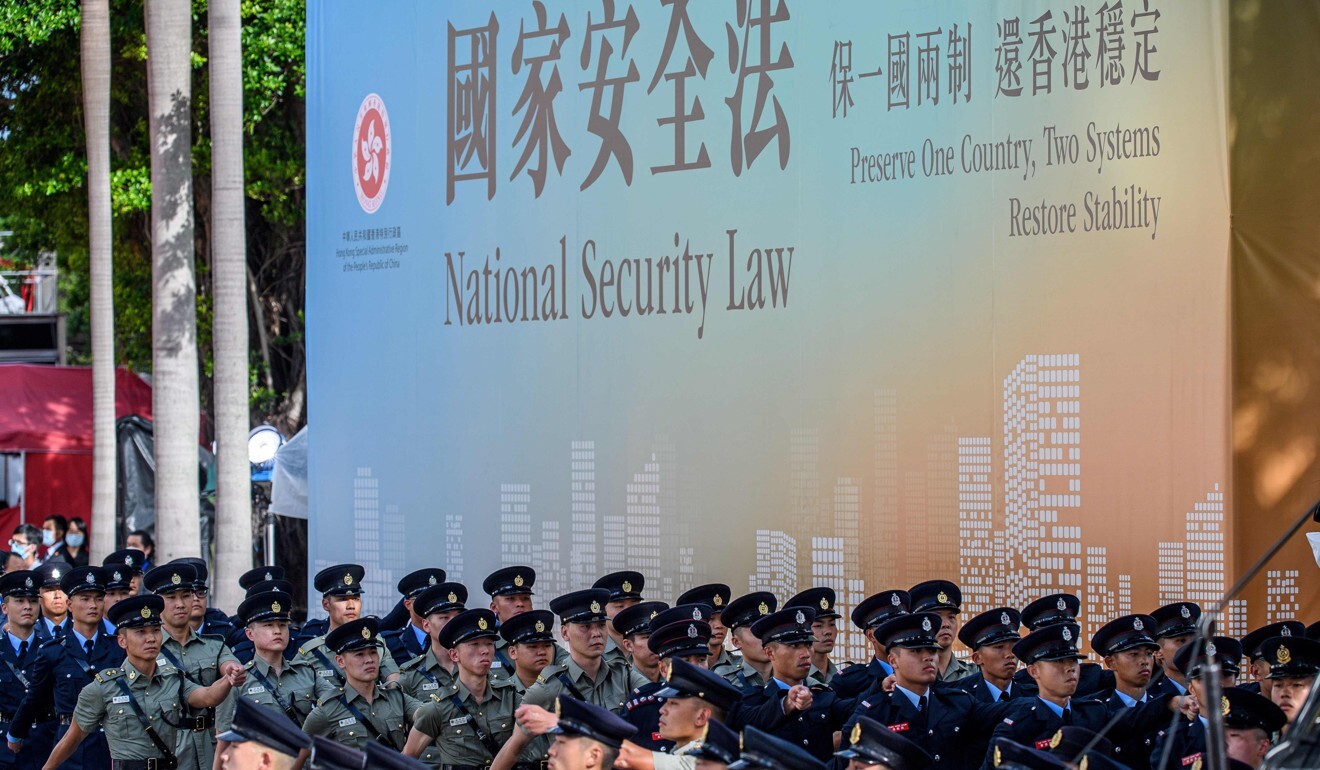 The brunt of public hatred directed at her and the isolation she found herself in at the height of the anti-government protests had been tough, she said, but she had emerged more resolute and confident.
"I could only say that I have regained confidence. After having gone through such a traumatic period, when the whole society seemed to be saying that the government wasn't doing the right thing, when people, or even friends and colleagues around you, were pressing me to do things that I did not feel [were] right … but under that sort of undue pressure, anyone, any human being will lose a bit of confidence, let alone all those personal attacks and intimidation on myself, on my family and so on," she said.
"So I could only tell that now, I'm back to my old self."
While Beijing has been calling for judicial reform in Hong Kong, which has sparked concerns about what that would mean for the city's much-prized judicial independence, Lam did not see a conflict.
"Now judicial reform and judicial independence are two separate things. The judiciary is an institution in Hong Kong's political structure under the Basic Law. So for any institution, if there's any room for improvement, you could always reform," she said.
"But under no circumstances would independence of the judiciary in terms of adjudicating cases be interfered with, because that is in the Basic Law, so nobody should contemplate to tell the judges how to adjudicate, not even the chief executive."
Lam did not seem to be expecting any immediate change in Hong Kong's strained relationship with the US under President-elect Joe Biden's incoming administration, given the wider context of Sino-American trade and political tensions.
While she has become the city's first leader to avoid travelling to the US after being sanctioned by Washington for her role in implementing the national security legislation, she said she would continue to do her utmost in engaging with the international community, regardless of the presidency.
"We did try to engage, but they still did this to us, these unjustified sanctions. Sometimes, I feel bad because Hong Kong people did not have that – I don't know how to describe – to resist and counter these sanctions on Hong Kong, as if they have nothing to do with it," she said.
"They are affecting Hong Kong's trade. They are seriously affecting Hong Kong's shipping. I'm still trying to find solutions to the damage done to Hong Kong's shipping industry as a result of the US administration unilaterally pulling out of a bilateral agreement that we signed."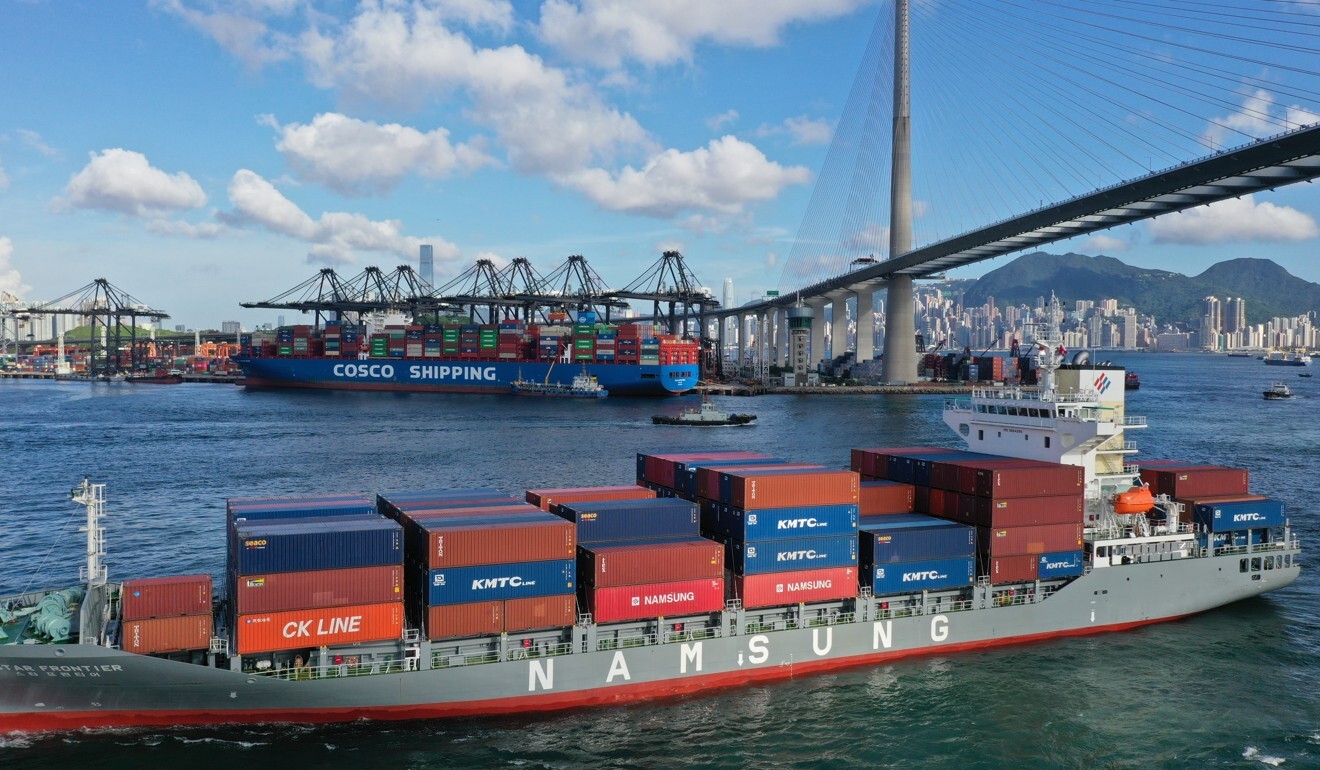 The chief executive tried to downplay the trend of Hongkongers emigrating to other countries in what could be the largest scale since 1997.
"After all this social unrest, violence on the streets, closure of the airport and the epidemic, the residential property prices have perhaps moderated by [only] 3 or 4 per cent. That is the proxy of confidence in this city," she said.
"Even if there are more people leaving Hong Kong for good, that is a personal choice. I hope that people will be able to objectively look at the situation and ask themselves, is that the Hong Kong they like to see, as of last year, or do they want to see a Hong Kong which is still stable, prosperous and able to move forward?"
Lam refused to be drawn into answering whether she would seek a second term as chief executive, but agreed that anyone with such ambitions was in for a rough ride.
"This is one of the toughest jobs for any leader in the world by virtue because of 'one country, two systems'," she said. "I can't think of another place where the leader has dual accountability. He or she is accountable to the people of Hong Kong and to the Central People's Government. Especially when the system in Hong Kong is so very different from the system on the mainland … So who would like to, or who is willing to do this tough job?"
Additional reporting by Cheryl Heng
This article appeared in the South China Morning Post print edition as: I'm back to my old self and still fighting, lam declares