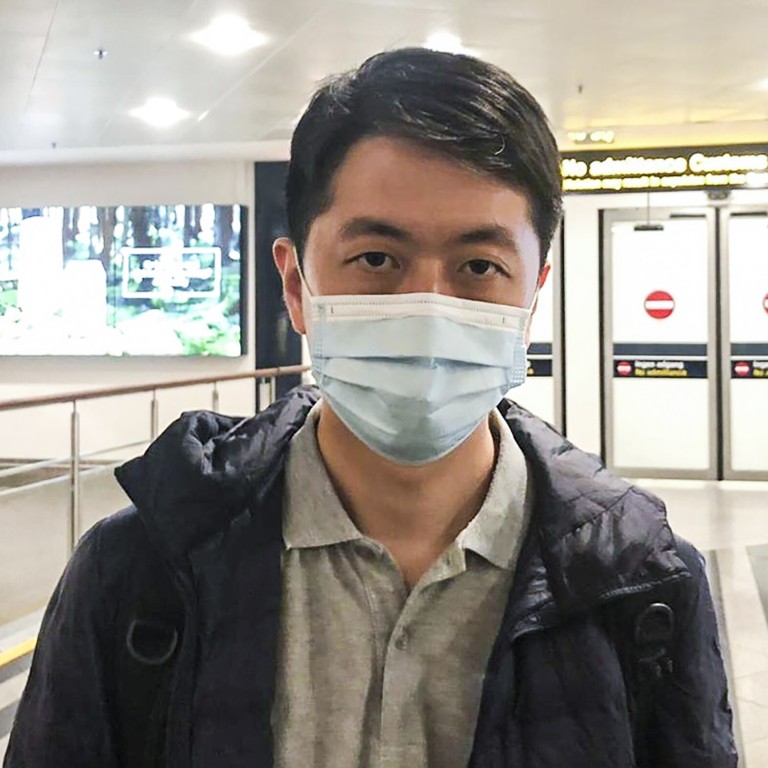 Wanted in Hong Kong, ex-opposition lawmaker Ted Hui makes exile bid overseas, raising prospect of tighter leash on activists awaiting trial back home
After arriving in Copenhagen, Ted Hui declares his intention to resettle his family and live in Britain for the near future
He faces charges related to Hong Kong protests, and by leaving the city could push the courts to reconsider bail conditions for other activists awaiting trial
Former opposition lawmaker Ted Hui Chi-fung has revealed he is seeking exile in Britain, ending days of speculation that he had fled Hong Kong, where he faces a raft of criminal charges stemming from last year's
anti-government protests
.
Speaking from the Danish capital of Copenhagen, where he arrived earlier this week, Hui described wrestling with the emotional decision to leave his home and end, at least for now, his nearly decade-long career in politics.
"There is no word to explain my pain and it's hard to hold back tears," he said on Thursday evening. "Since the [imposition of the] national security law, we have fallen into the darkness of tyranny and it breaks my heart to hear the fate of many of my friends."
Hui, 38, said he intended to live in Britain in the immediate future and try to resettle his family first before making longer-term plans. It was earlier reported that his parents, wife and two young children had also departed Hong Kong.
"My whole family feels threatened," he told Danish media before announcing his plans. "If I come back to Hong Kong, there will be very, very serious consequences – maybe at the airport immediately."
Despite leaving his Democratic Party behind, he pledged to dedicate himself to widening the "battle front" for the city's future on the international stage.
A Security Bureau spokesman said it strongly condemned those who jumped bail, and added that everyone should take responsibility for their actions. The government would act in accordance with the law, he said.
Hui joins a growing number of activists who have departed Hong Kong, including Nathan Law Kwun-chung, who went into self-imposed exile in London days after the
Beijing-mandated law
was introduced on June 30 following months of social unrest.
The Hong Kong government has asserted the law applies to offences committed outside the city, triggering a backlash from Western governments. Britain was among several nations that announced the suspension of extradition agreements with Hong Kong.
Hui was granted bail and given permission to leave Hong Kong after being charged over nine offences. But other leading activists are awaiting trial on similar charges and the ex-lawmaker's decision to flee could prompt the courts to tighten conditions for granting bail, according to legal experts.
The case is also likely to renew scrutiny of the judiciary, which pro-Beijing figures have accused of showing excessive leniency to members of the opposition.
The Democratic Party's central committee said it respected Hui's decision and accepted his resignation. It praised him for staying on the front lines of the political reform movement and expressed gratitude for his contribution to the party and community over the years.
Hui entered politics by winning a district council race in 2011 and secured a seat in the Legislative Council in 2016. He remains a member of the Central and Western District Council and his departure is expected to trigger a by-election for the term ending in 2023.
The opposition camp has splintered in the aftermath of the adoption of the national security law, which punishes acts of secession, subversion, terrorism and collusion with overseas forces with penalties of up to life in jail.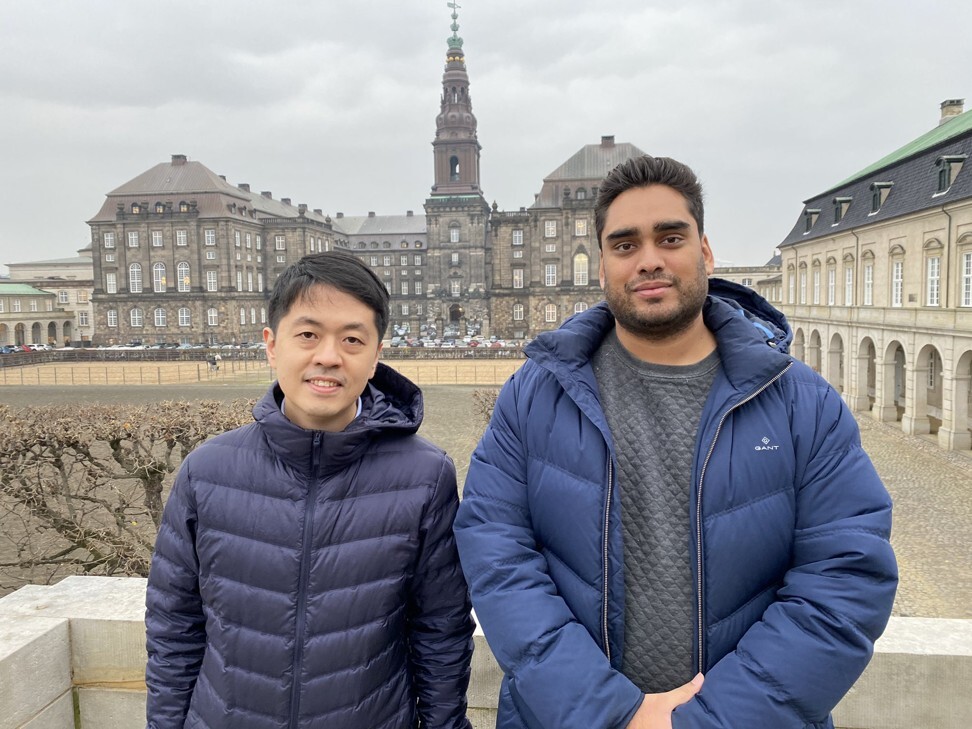 It was followed last month by a resolution issued by Beijing on lawmakers' allegiance that led to the disqualification of four opposition legislators accused of seeking help from foreign governments. All opposition lawmakers announced their resignation in protest.
Other prominent activists besides Hui and Law who have departed Hong Kong include Sunny Cheung Kwan-yang, who had focused on international lobbying, Honcques Laus, a former member of the now-disbanded separatist group Studentlocalism, and pro-independence advocate Wayne Chan Ka-kui.
Among the first to flee were Ray Wong Toi-yeung and Alan Li Tung-sing, both from the pro-independence group Hong Kong Indigenous, who were wanted on charges related to riots in Mong Kok in 2016.
They jumped bail and fled to Germany, where they were granted refugee protection a year later. A total of 181 Hongkongers have applied for asylum in five democratic nations as of September this year,
an earlier investigation
by the
Post
found.
Speaking to local media earlier in the day, Hui urged Denmark to offer a "safe haven" for protesters and to take a more active role as a member of the European Union to speak out against Beijing's human rights records.
Hui, who left Hong Kong on Monday ostensibly to attend climate change meetings, met the president and vice-president of the Danish parliament's Foreign Policy Committee on Wednesday.
He called on the EU to push forward a law similar to the American
Magnitsky Act
, which imposes sanctions on human rights abusers, according to a Danish source with knowledge of the meeting.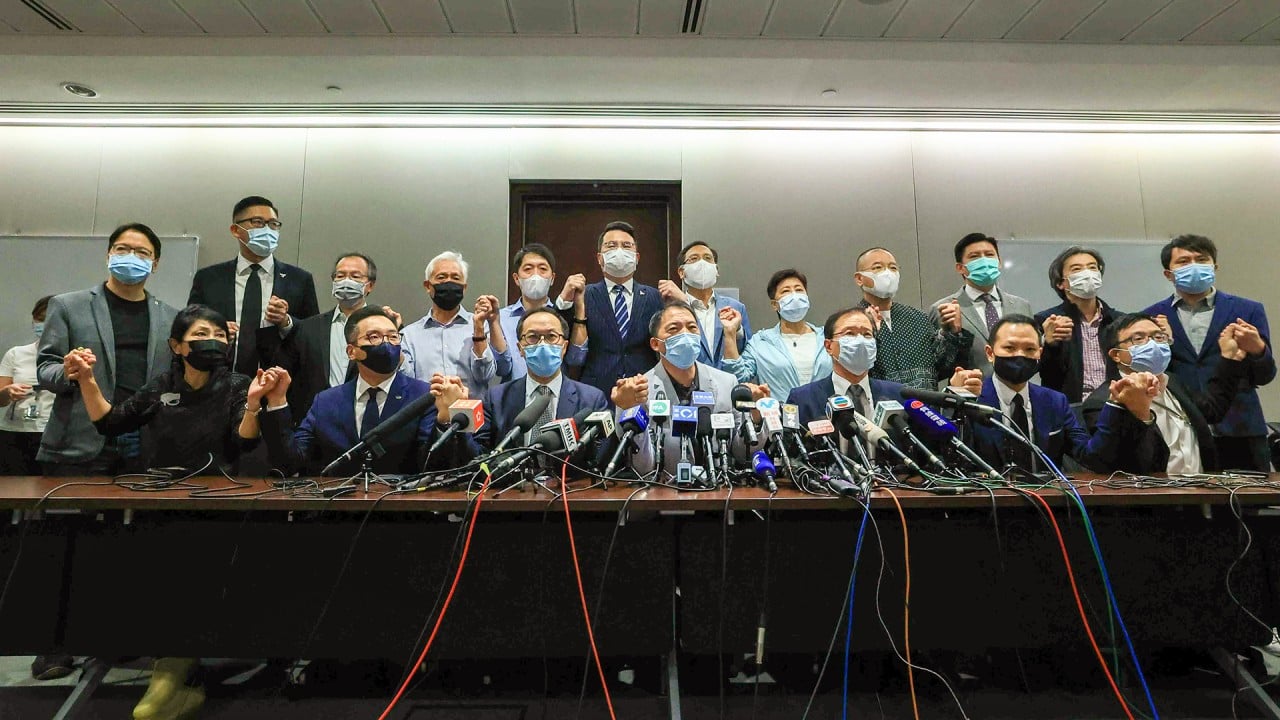 04:08
Hong Kong opposition lawmakers to resign en masse over Legislative Council disqualifications
Hong Kong opposition lawmakers to resign en masse over Legislative Council disqualifications
"The response was positive," the insider said, adding the government had expressed an intention to adopt its own act even if the European bloc failed to agree.
The nine charges Hui faces include one count of being involved in an act intended to pervert the course of justice, as well as two counts of obtaining access to a computer with dishonest intent, and criminal damage over a protest at Tuen Mun Police Station on July 6 last year.
He is also accused of two offences under the Legco (Powers and Privileges) Ordinance – contempt and interference with the legislature's officers – over a tumultuous House Committee meeting on May 8.
In hearing the Tuen Mun case on November 6, West Kowloon Court Principal Magistrate Peter Law Tak-chuen granted Hui approval to travel for the purposes of work, as long as he notified police and the court 72 hours in advance and submitted his travel itinerary beforehand.
Three weeks later when the same case was heard at the District Court, prosecutors requested for Hui's passport to be confiscated, pointing out he was no longer a lawmaker. But the bid was struck down by Judge Justin Ko King-sau, who argued there were no "significant changes" in the situation.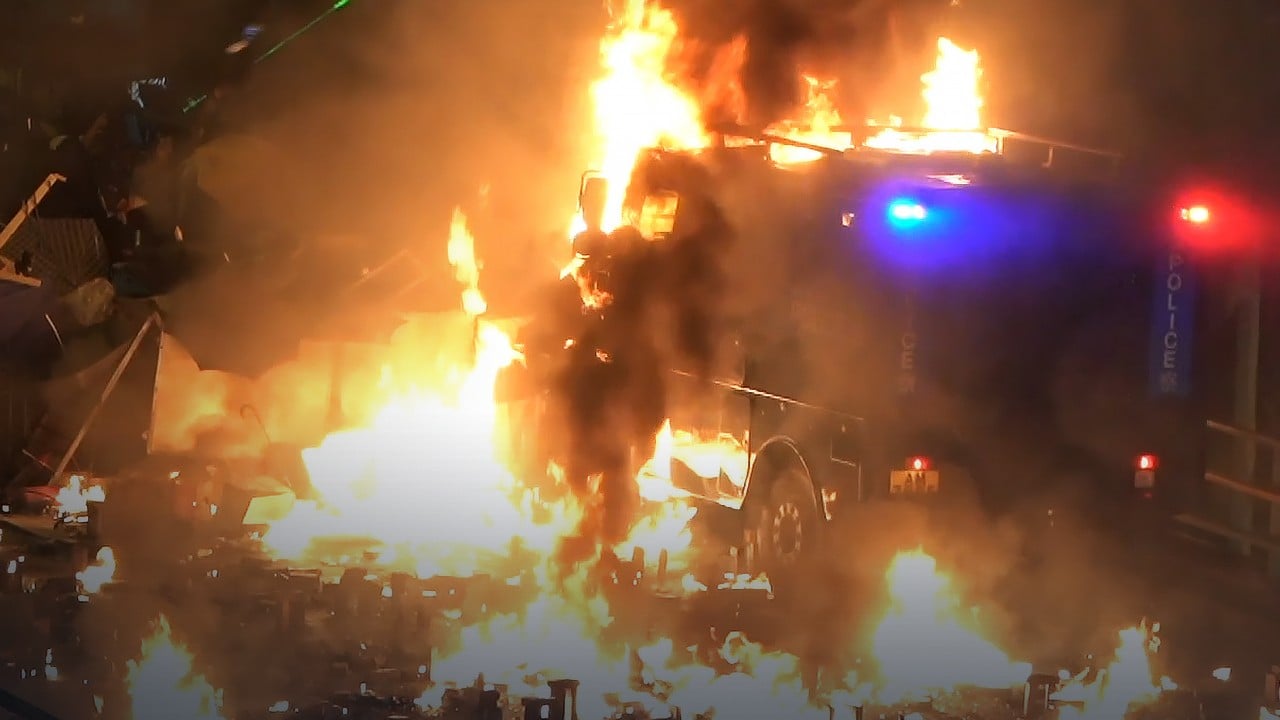 23:45
Hong Kong protests – China's Rebel City: Part 3 – Hong Kong on Fire
Hong Kong protests – China's Rebel City: Part 3 – Hong Kong on Fire
The court granted permission for Hui to travel to Denmark from November 30 to December 4 on the condition he gave the advance warning.
Under the Criminal Procedure Ordinance, a magistrate is required to grant bail to a defendant unless it appears there are substantial grounds for believing he or she will fail to surrender to custody; commit an offence while on bail; or interfere with a witness or pervert or obstruct the course of justice.
Stanley Chan Wing-leung, a lawyer specialising in criminal litigation, expected magistrates to adopt a more conservative attitude in making bail decisions.
"Courts have rarely rejected bail for well-known figures charged with relatively less serious offences," he said. "But if more people choose to abscond, judges might have more reservations in granting bail."
Chan believed that one immediate impact would be the bail conditions of the other defendants in Hui's cases – including one involving Democratic Party member Lam Cheuk-ting – might be tightened.
Democrats Helena Wong Pik-wan and Andrew Wan Shiu-kin, as well as localist Eddie Chu Hoi-dick, are also facing charges under Legco laws and could see their bail affected when their trials resume next year.
But senior Beijing adviser Lau Siu-kai doubted the incident would lead to the Beijing or Hong Kong governments intervening in the judiciary's handling of bail terms. Rather the courts would take the necessary steps themselves, he argued.
"Local judges will take the recent absconding of activists into consideration and fine-tune their decisions, as they need to ensure confidence among the public," said Lau, a vice-president of the Chinese Association of Hong Kong and Macau Studies.
Despite his warning over his home city's descent into "tyranny", Hui also struck an optimistic note over the future. He insisted his departure was not a permanent migration and he would not apply for asylum, saying: "I will wait for the day that I can go home with the bells of freedom ringing in a free Hong Kong."
This article appeared in the South China Morning Post print edition as: former lawmaker Ted Hui seeking exile in Britain