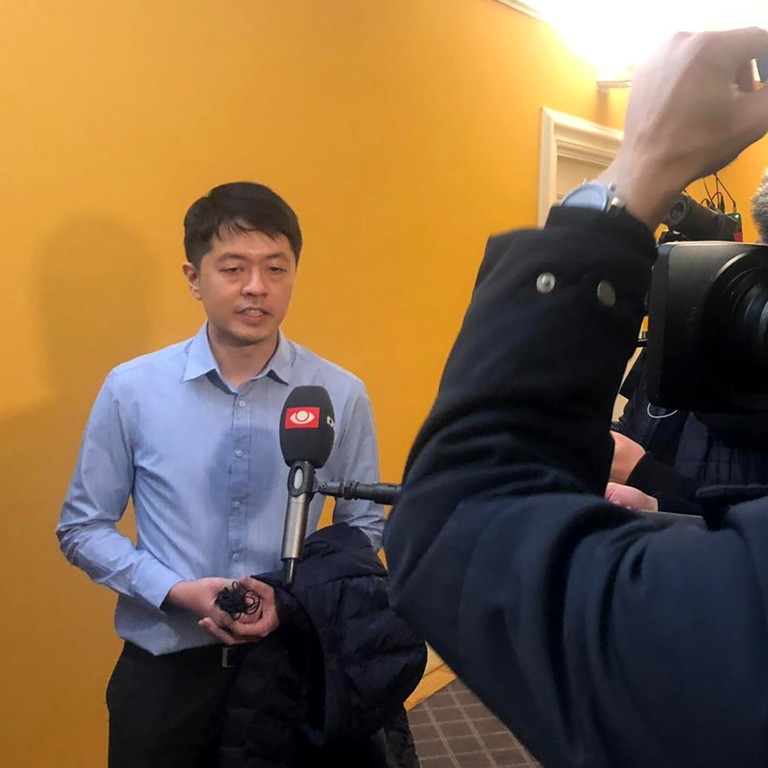 Beijing slams 'criminal-shielding' Danish politicians for supporting former Hong Kong lawmaker's exile bid
Ted Hui, who is on bail after being charged in Hong Kong with criminal offences, revealed on Thursday his plan to resettle in Britain
Pro-establishment legislators say Hui is evading responsibility for his previous behaviour, supporters say state of justice system forced him to flee
Beijing has accused Danish politicians of harbouring criminals and meddling in China's domestic affairs by supporting the exile-seeking former Hong Kong opposition lawmaker Ted Hui Chi-fung, a day after he revealed his plan to resettle in Britain.
Pro-establishment legislators back home said on Friday that Hui – who is on bail and faces nine criminal charges in Hong Kong – was evading the legal consequences of his past behaviour, while allies described his decision to flee as a reflection of the dwindling faith in the city's courts.
Several politicians in Denmark revealed earlier that the 38-year-old's trip to Copenhagen for climate change meetings was a ruse for securing court approval for him to leave Hong Kong.
The Chinese Foreign Ministry on Friday voiced strong criticism against the actions of some Danish politicians.
"We oppose having any individual in any country interfering in Hong Kong's matters and China's domestic affairs in any way, and harbouring criminals," said ministry spokeswoman Hua Chunying.
A Security Bureau spokesman strongly condemned absconders who "openly jumped bail", pledging to spare no effort in pursuing them.
"Any offender who makes up excuses before the court in an attempt to abscond should be punished even harder," he said.
The government spokesman added that anyone, including foreign politicians, who expressed support for such acts should also be condemned, accusing them of seeing "political dividends in disregard for justice".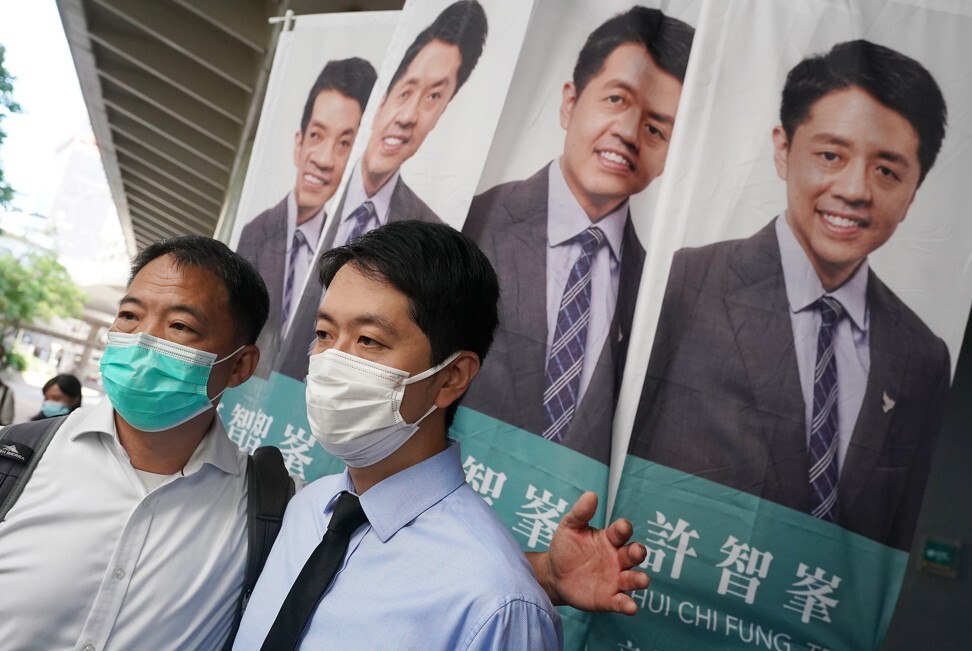 Speaking to Danish media after revealing on Thursday his plans to seek exile overseas, Hui argued it was no longer possible for him to fight for freedoms in Hong Kong, where he said he was subjected to political persecution.
"I'm not afraid to go to jail. But I'm afraid of losing Hong Kong's voice," Hui told the Danish Broadcasting Corporation. He added that his wife and two children, aged six and eight, had left the city, but did not reveal their whereabouts.
Hui's move has sent shock waves across the city and beyond, even to his former colleagues in the Democratic Party, from which he has resigned.
Democratic Party chairman Wu Chi-wai said Hui's decision was unexpected because he previously insisted that he would return.
But Wu said he understood that Hui had been under significant pressure, with the ex-colleague telling him he was being monitored by unidentified people and that his family were feeling the impact.
Hui's exile bid also reflected the decline of people's faith in the Hong Kong judicial system, according to Wu.
"In the past, everyone had more trust in our judicial system. So when people had to face some cases, they chose to face them in the court," Wu said.
He referred to the recent criminal cases of People Power activist Tam Tak-chi and media tycoon Jimmy Lai Chee-ying being refused bail ahead of their trials, an arrangement he called disproportionate.
"Does this approach fit procedural justice? I myself have a big question mark ... the way the judicial system is being abused makes everyone and activists in the social movement rethink how to cope with their future," he said.
One of Hui's co-defendants in the impending case over a July 6 protest at Tuen Mun Police Station, Democratic Party ex-lawmaker Lam Cheuk-ting said he respected and understood his "very difficult decision". Lam added he was "happy for him", given that Hui had young children.
Echoing the views of some legal experts, Lam expected that his own bail conditions would be tightened in the wake of Hui's abscondment.
"Whether or not I can take back my passport is not important, compared to his freedom," Lam said.
"I would not leave the city as I see it as my responsibility to stay. That's not to suggest that I have any problem with my comrades who left.
"Different people may have different views on that and I believe some of us indeed could play a bigger role in the international arena."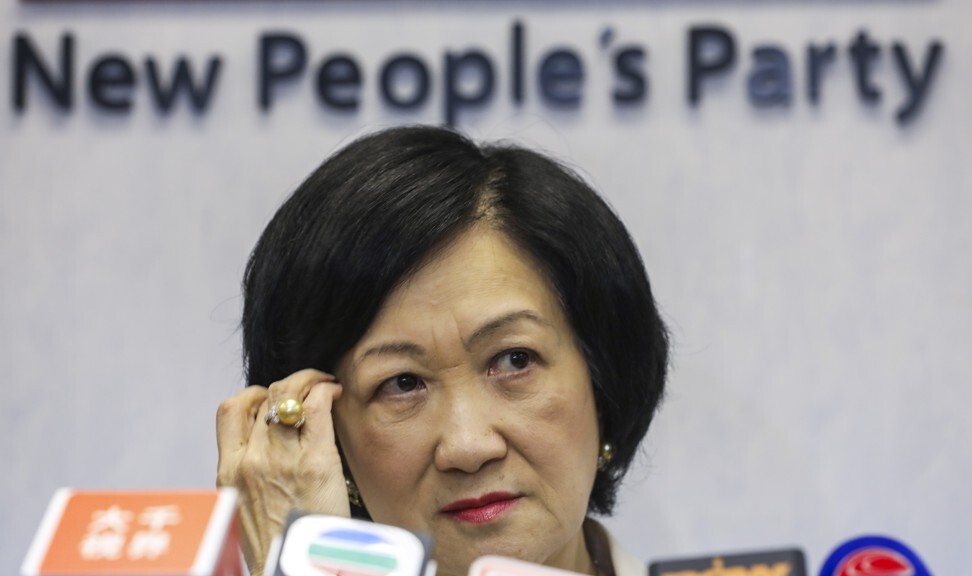 But Executive Council member Regina Ip Lau Suk-yee saw Hui's exile bid as "highly despicable".
"The offences he has been charged with are not really inordinately serious offences, they will probably be brought before a magistrate court and the maximum sentence that can be imposed by a magistrate court is two to three years," the New People's Party chairwoman said.
Dismissing Hui's political persecution claim, Ip added: "I think he is just glorifying his illegal acts to the international community to evade the legal consequences of his past actions."
Among the nine charges Hui faces include one count of being involved in an act intended to pervert the course of justice, as well as two counts of obtaining access to a computer with dishonest intent, and criminal damage over the Tuen Mun protest.
He is also accused of two offences under the Legco (Powers and Privileges) Ordinance – contempt and interference with the legislature's officers – in relation to a tumultuous House Committee meeting on May 8.
The court had granted permission for Hui to travel to Denmark from November 30 to December 4 on the condition he gave the advance warning.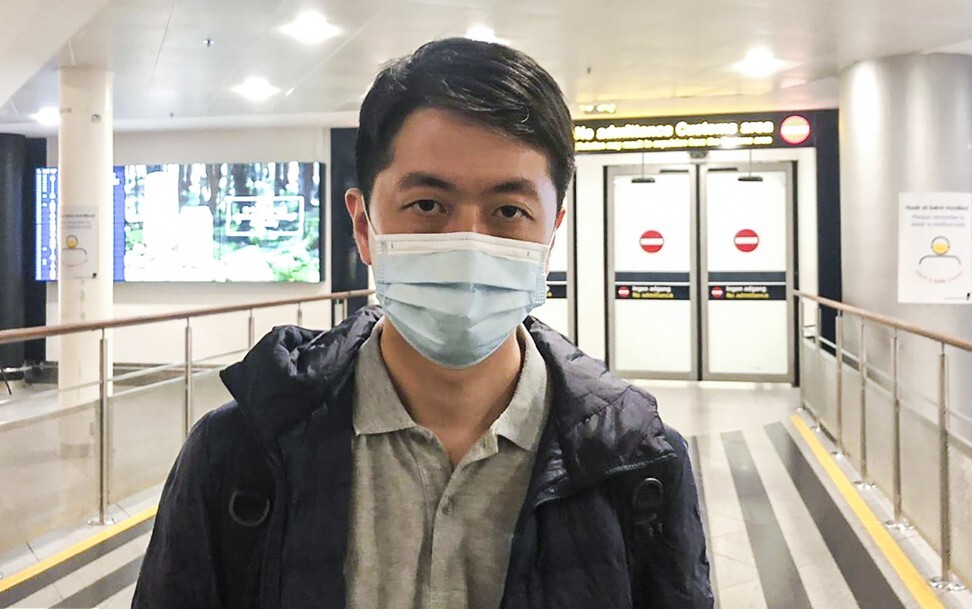 Fellow Executive Council member Ronny Tong Ka-wah also slammed Hui's decision to stay overseas and raised concerns about the increasing number of bail-jumping incidents in the city.
"I'm concerned that there are far too many such cases over the last 18 months. The vast majority of which are all connected with people who took part in various riots and the disturbances that we find in [the Legislative Council]," said Tong, former chairman of the Bar Association.
Tong said the city's judges were robust enough to handle each case on its own merits and impose the correct bail conditions where necessary.
"I cannot obviously rule out that there would be copycat cases where people would follow those who have successfully jumped bail," said Tong.
"It would be right for the judges and the prosecutors to take a good look at such cases in the future, carefully assess the likelihood of such defendants jumping bail."
Hui, who said he intended to resettle his family in Britain before making longer-term plans, had made it clear he would not seek asylum anywhere.
It remained unclear if Hui was a BN(O) passport holder. Britain earlier rolled out what had been referred to as a lifeboat scheme for Hongkongers, by developing a new special class of visa for BN(O) holders and their close family members. Coming into force next month, it creates a new pathway for earning the right of abode and full British citizenship.
Hui was one of the 15 opposition lawmakers who resigned in protest last month against a
Beijing ruling
on legislator conduct, which led to the immediate disqualification of four bloc colleagues.
Additional reporting by Jeffie Lam
This article appeared in the South China Morning Post print edition as: Danish politicians slammed over Hui exile attempt