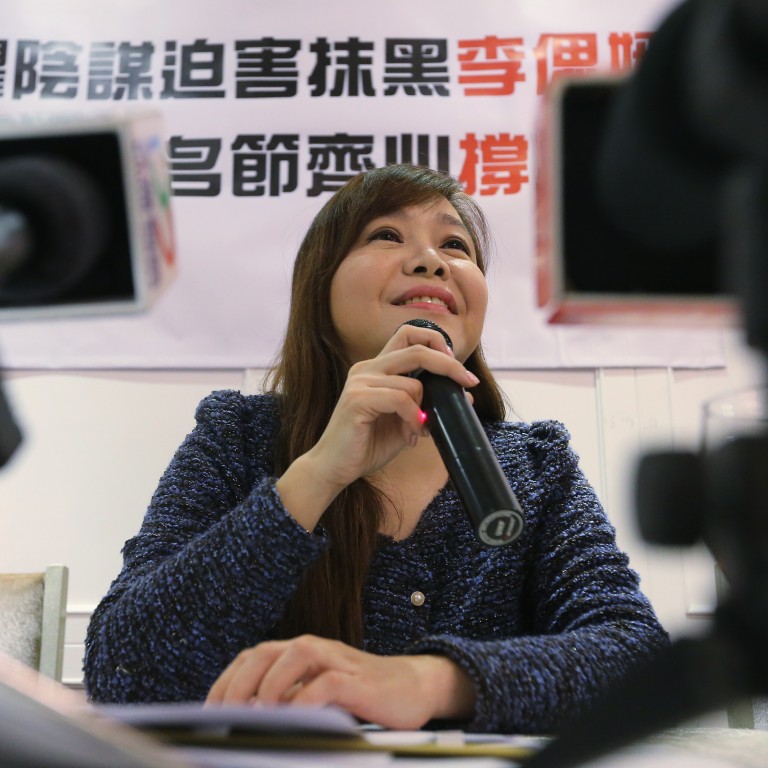 High-profile Hong Kong activist Leticia Lee, champion of police force and national education, dies at 56
Medical sources say the pro-government figure tested preliminary-positive for Covid-19 after death, the cause of which was still unknown
Lee rose to prominence in 2012 with the formation of the Parents' Association, then launched a hunger strike in support of police during Occupy Central
Hong Kong pro-government activist Leticia Lee See-yin died on Wednesday, with postmortem testing revealing she had been preliminary-positive for
Covid-19
, according to two medical sources, though the cause of death was not immediately clear.
Lee, 56, was declared dead upon arrival after being taken to Pok Oi Hospital, one of the sources added.
A police spokesman confirmed the husband of a 56-year-old surnamed Lee had called for an ambulance at 12.17pm from a village block in Yuen Kong San Tsuen in Yuen Long, saying she had fallen unconscious, and that she was confirmed dead at the hospital. An autopsy will be conducted.
A spokesman for the hospital said the case would be handed over to the Coroner's Court.
A high-profile supporter of the police force and founder of pro-government group Justice Alliance, Lee's sudden death sparked widespread discussion and speculation on social media, and condolences from her allies.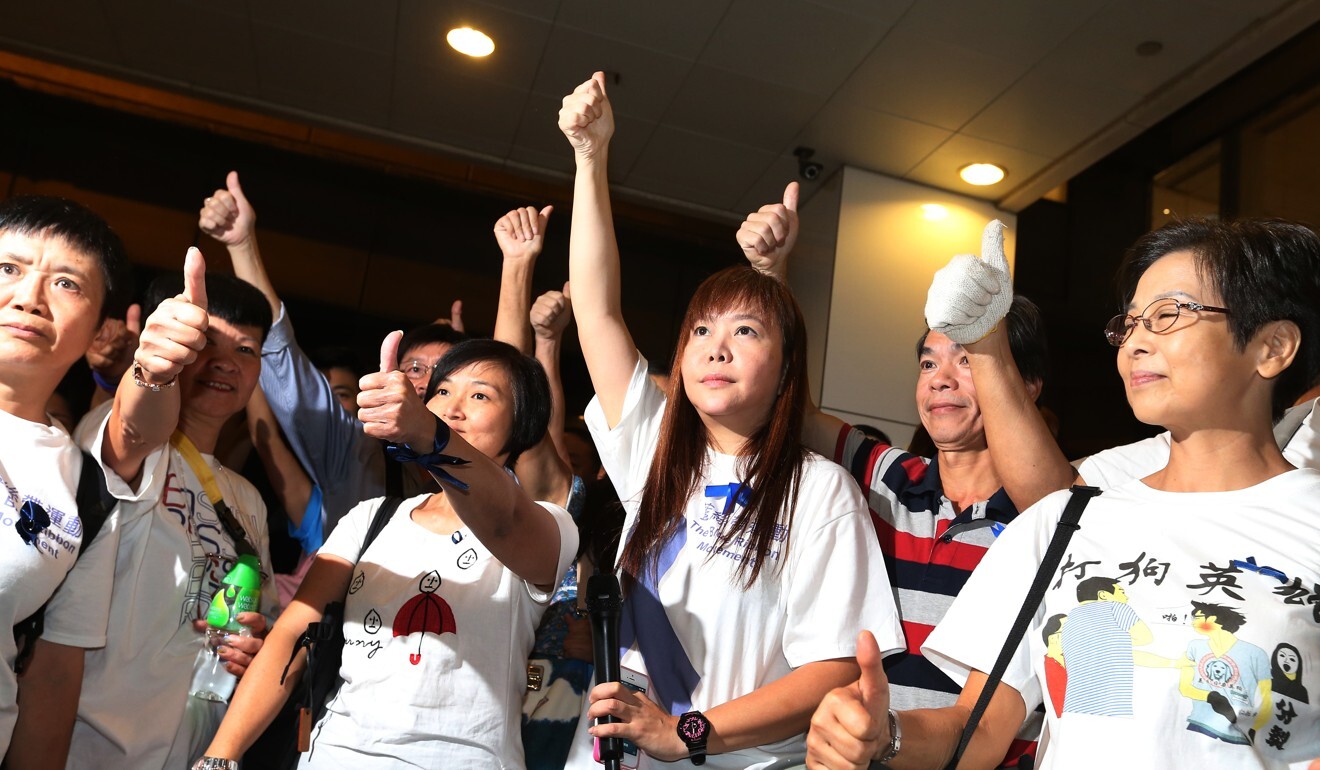 Her last public comment came on Saturday, when she took to Facebook to mock pro-independence activist Baggio Leung Chung-hang for seeking asylum in the United States, saying the country was "indeed a haven for Hong Kong fugitives."
Lee first made a name for herself in 2012, forming the Parents' Association to support the government's plan to launch national education classes in secondary schools.
After the scheme was shelved due to heated public criticism, Lee turned her attention to opposing the
Occupy Central
pro-democracy campaign.
She founded the Justice Alliance in 2013, and began an "indefinite hunger strike" the next year to voice her opposition to the civil disobedience movement and urge a stronger government response to it. The hunger strike lasted three days, ending when Lee was sent to hospital after feeling unwell.
She subsequently founded the Alliance in Support of Our Police Force.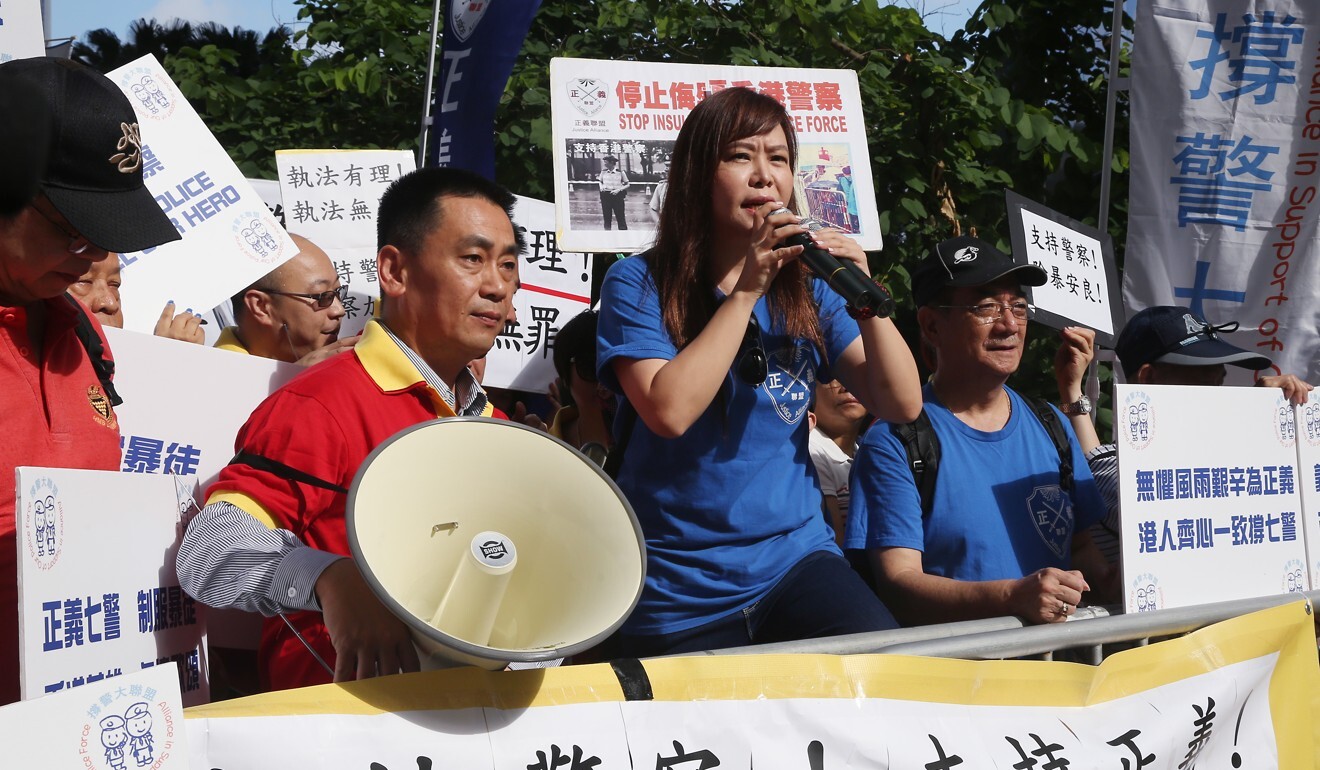 Lee, who often appeared at pro-government demonstrations, ran in the 2016 Legislative Council elections in the New Territories East constituency, but lost the race, garnering only 2,938 votes.
In 2018, Hong Kong anti-graft watchdog the Independent Commission Against Corruption charged her with engaging in corrupt conduct following the Legco polls by allegedly failing to dispose of donations in accordance with electoral law.
The Department of Justice eventually dropped the charges against Lee, allowing her to be bound over, meaning she would have no criminal record if she committed no offences in the subsequent 18 months.
Over the past two years, Lee had taken a lower profile at protests following her marriage to Gary Tse Shing-chun, associate director of international education at the Hong Kong College of Technology.
Lawmaker Priscilla Leung Mei-fun described Lee as "a model of chivalry" and a precious friend. She recalled that they recently had a chat about whether the government should scrap the controversial liberal studies programme in secondary schools, as some deemed the teaching materials, which touched on local identity and anti-government protests, were biased.