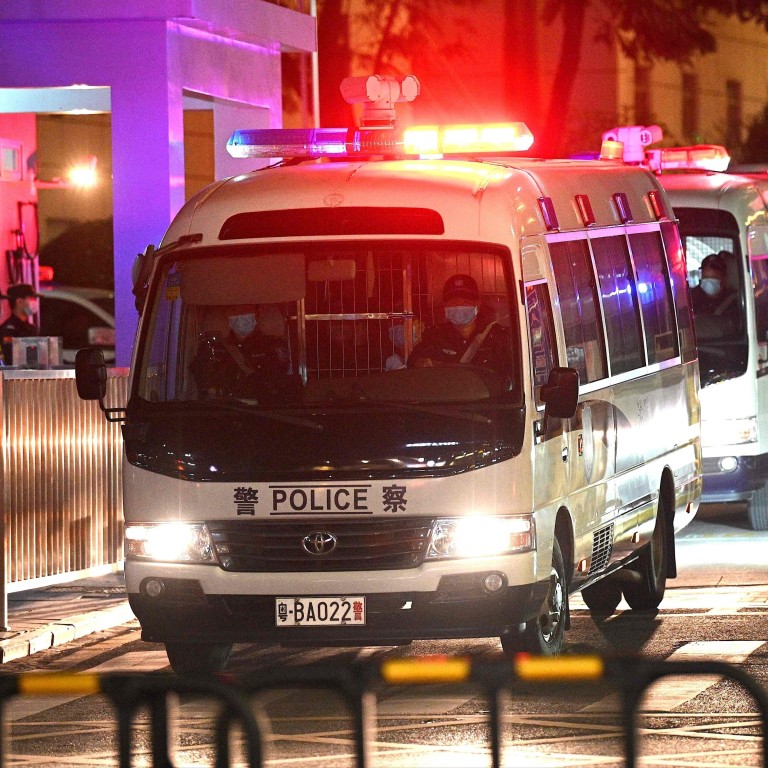 Did a Chinese court go too far in punishing 10 fugitive Hongkongers?
A Shenzhen court jailed eight defendants guilty of illegal border crossing for seven months, while the two organisers of the crime will stay behind bars for up to three years
According to some opposition activists and observers, the sentences are far greater than what the crimes warranted, while pro-establishment figures say the terms are appropriate
The
punishment meted out
by a Chinese court to 10 Hong Kong fugitives has reopened divisions across the political divide as mainland lawyers and pro-establishment politicians insisted the defendants had been shown leniency, while opposition activists and other legal professionals decried the "chilling effect" of the sentences.
The 10 fugitives, who mainland authorities arrested at sea as they tried to flee Taiwan in August, were sentenced to between seven months and three years' jail by a Shenzhen court on Wednesday, while their two underage peers were handed over to Hong Kong police.
Eight of the defendants were accused of illegally crossing the border, and two – Tang Kai-yin and Quinn Moon, the sole woman in the group – charged with organising the crime, according to an announcement by the Yantian People's Court.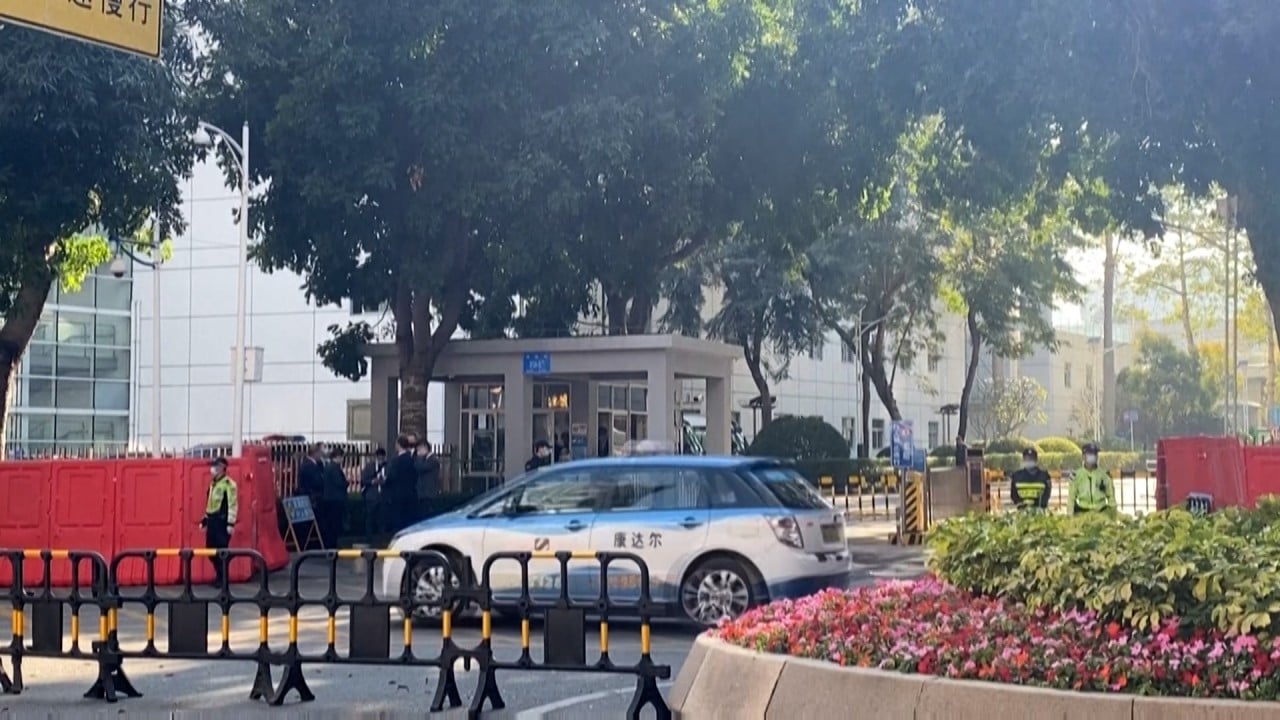 02:55
Ten Hong Kong fugitives captured at sea jailed for up to three years on Chinese mainland
Ten Hong Kong fugitives captured at sea jailed for up to three years on Chinese mainland
Tang was sentenced to three years in jail, while Quinn received two years. The other eight were jailed for seven months.
All but one of the 12 fugitives, aged 16 to 33, had already been charged in Hong Kong with offences arising from last year's
anti-government protests
. Activist Andy Li has not been formally charged, but was arrested in August on suspicion of money laundering and collusion with foreign forces, an offence under the Beijing-imposed
national security law
.
A family-appointed mainland lawyer, speaking on condition of anonymity, said the punishments handed to Tang and Quinn were "too heavy".
"If their role only involved buying or driving the boat as a group, it shouldn't constitute organising the crime," he said, in a reference to Tang's role.
Some family members also expressed disappointment about the sentences, according to audio recordings released by a Hong Kong concern group.
The mother of Wong Wai-yin, who received a seven-month term, urged mainland authorities to tell her how she could visit him as soon as possible.
"I have no expectations of the Hong Kong government," she said. "But I hope mainland authorities can tell me how many minutes I can see my son each time. What is the procedure? Can I bring him some winter clothes or buy my son some food?"
Quinn's sister demanded the mainland authorities reveal the identity of the relatives they claimed had attended the trial on Monday.
Opposition activists Owen Chow Ka-sing, Eddie Chu Hoi-dick and Lester Shum, as well as barrister Chow Hang-tung, visited the Tin Shui Wai police station on Wednesday afternoon to meet Liu Tsz-man and Hoang Lam-phuc, the two underage fugitives handed back.
Owen Chow said the pair were reluctant to talk about their experiences in detention over the past four months.
Asked whether the punishment was aimed at deterring protesters from fleeing Hong Kong, he said: "Even before we saw the sentencing, looking back at how the whole situation was handled … We can see that the government already intended to create a chilling effect on citizens that they should be afraid of the regime."
Chow Hang-tung echoed the view. She could not understand why the fugitives' offences were categorised as "serious" when it was the first time they had committed those crimes.
"On the mainland, many illegal border crossing cases were not even treated as criminal cases," she said. "But for a closed-door trial, any sentence is too tough. Everyone knows this wasn't an open and fair trial. This sentence was extremely excessive – it was meant to deter Hong Kong people from continuing with their [political] movement."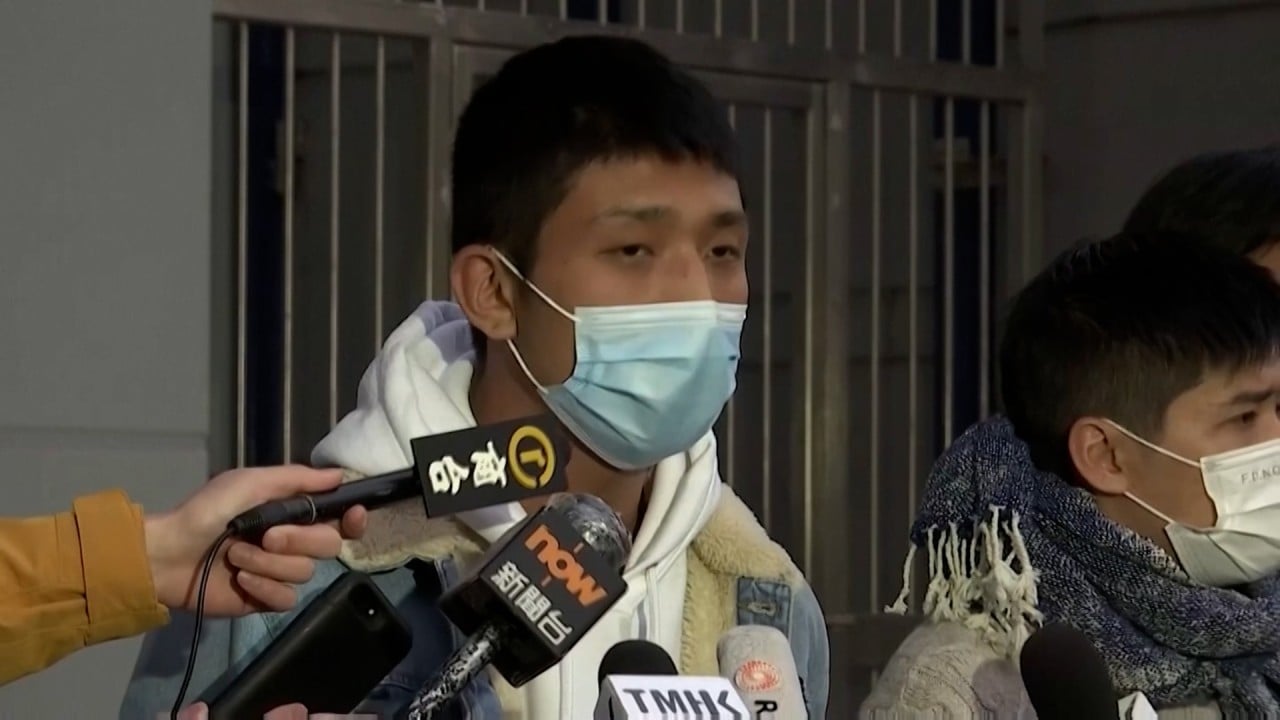 01:21
Hong Kong activists condemn China punishment of fugitive Hongkongers
Hong Kong activists condemn China punishment of fugitive Hongkongers
The
court issued a statement
after Monday's hearing saying the open trial was attended by family members and journalists. But reporters from the
Post
and other Hong Kong media organisations, as well as a group of Western diplomats, were refused access. Family members also said they were not allowed to attend the hearing.
"There have been many instances in which people who crossed the border illegally were fined and sent back where they came from," Shum said. The punishment for these Hongkongers was extremely severe. Obviously there's political consideration behind it."
Amnesty International's Asia-Pacific regional director Yamini Mishra labelled the trial unfair, pointing to lack of access for diplomats and family members.
"These sentences … lay bare the dangers faced by anybody who finds themselves tried under the Chinese criminal system," she said. "This group of young Hongkongers will be at risk of torture and other ill-treatment in Chinese jails."
Samuel Chu, managing director of the Hong Kong Democracy Council, argued the punishments were aimed at reinforcing fear among Hong Kong people they could one day lose their rights and protections guaranteed by the city's mini -constitution.
"Today's verdict and sentencing foretell what is to come for all Hongkongers," he said. "I fear for … more than 2 million Hongkongers who marched in protests last year – their fate will soon be in the hands of a court system growing more and more like the one on the mainland, shrouded in secrecy and darkness."
But Zhang Qihuai, a Beijing-based lawyer, said the sentences for the pair charged with organising the escape attempt were understandable, considering the crime involved at least 10 others and was punishable by up to seven years' jail.
"The announcement of the court suggested that Tang and Quinn should have cooperated with the authorities and revealed the identity of the mastermind behind the case, so that they received leniency in sentencing," he said.
It was common for the prisoners on the mainland to have their term reduced or win parole for good behaviour, Zhang noted
Tam Yiu-chung, Hong Kong's sole representative to the National People's Congress Standing Committee, agreed with Zhang.
"Some Hong Kong critics had tried to politicise this, and said mainland authorities will prosecute them on charges related to national security," he said. "But that did not happen … The only message from the court was that if you cross the border illegally, you will bear the consequences. Nothing else."
Pro-establishment lawmaker Priscilla Leung Mei-fun, who is also a law professor at City University, suggested the court deserved credit for handling the case in strict accordance with the mainland's border control laws.
"The sentence was neither the harshest nor lenient," she said. "The court only tried them on the crimes they committed on the mainland. People were worried the fugitives would face national security or other criminal charges, but now we can all see the result."
This article appeared in the South China Morning Post print edition as: Too harsh or lenient? Sentences reopen divisions