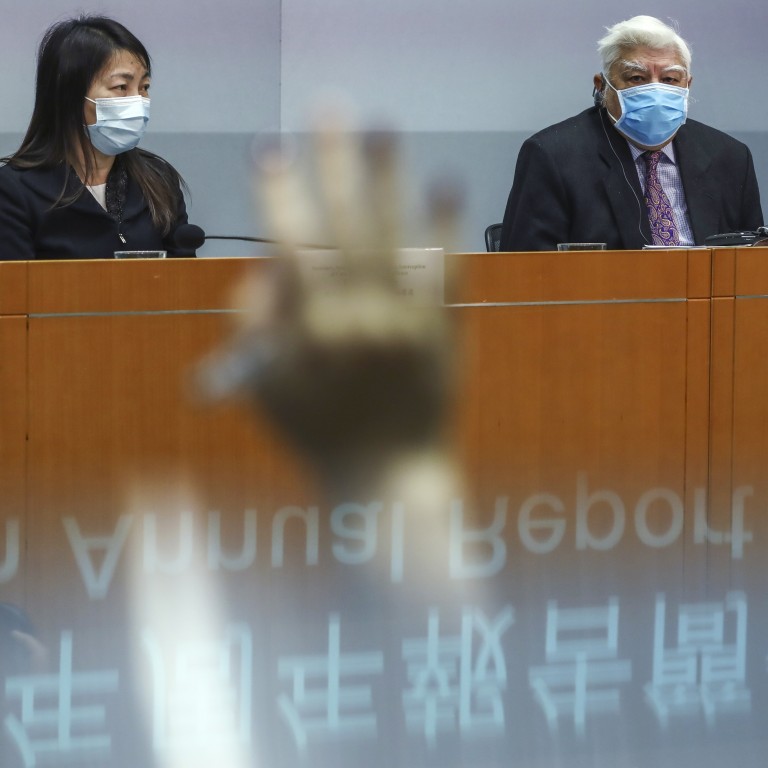 Hong Kong surveillance watchdog concedes he has 'no say' over snooping in cases related to national security law
But Azizul Suffiad said he would have 'no hesitation in sharing what I've learned over the years' if asked for advice
He also said he found no evidence there was an 'ulterior motive or deliberate act' in 15 incidents involving unauthorised surveillance by law enforcers in 2019
Hong Kong's surveillance commissioner has conceded he has "no say" over investigations by enforcement agencies under the Beijing-imposed
national security law
, but will offer advice if asked.
Azizul Suffiad, a former High Court judge, also said he found no evidence there was an "ulterior motive or deliberate act" by law enforcers in 15 incidents in 2019 involving unauthorised surveillance.
Under the Interception of Communications and Surveillance Ordinance, enacted in 2006, law enforcement officers must obtain approval from the commissioner before launching such operations.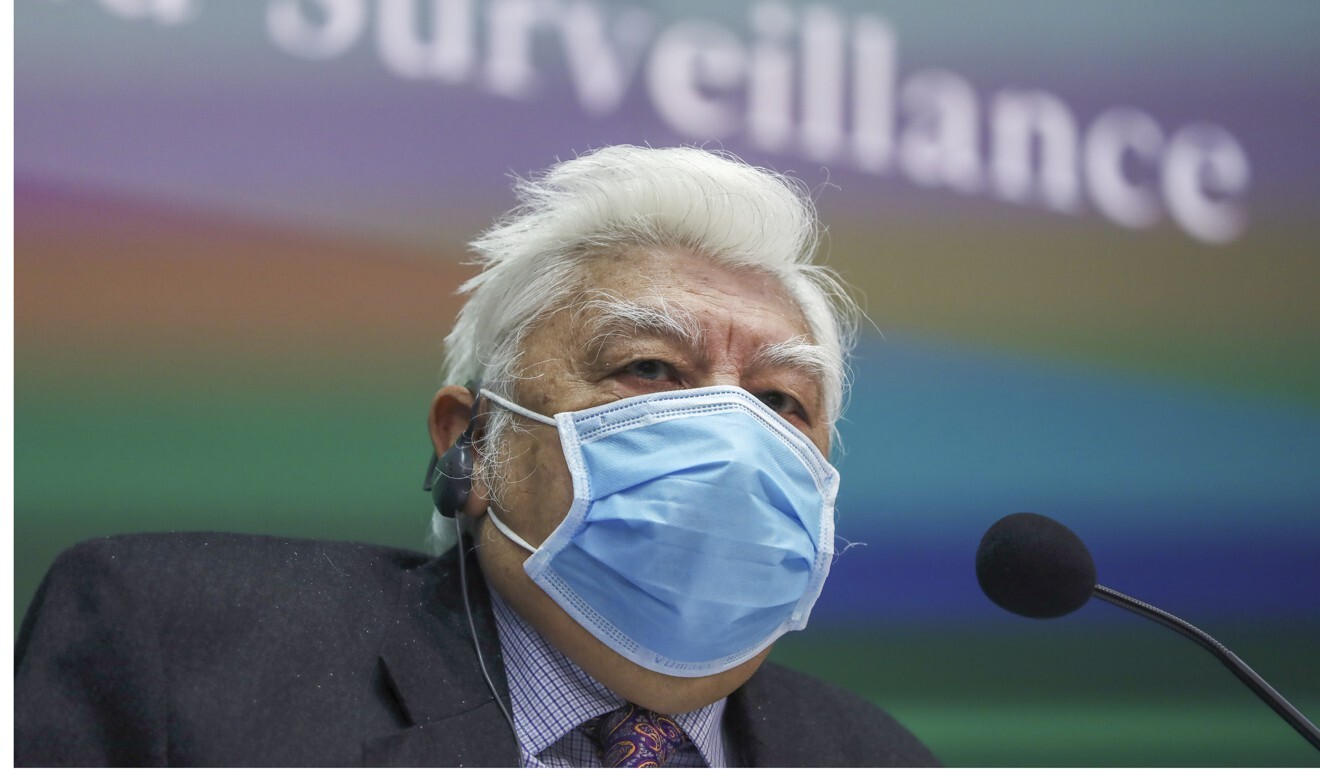 The ordinance covers officers from four agencies – police, customs, immigration and the Independent Commission Against Corruption.
But under Article 43 of the national security law, which took effect in June, the police's national security department is only required to obtain approval from the chief executive to intercept communications and conduct surveillance on any suspect.
In a press conference covering the yearly work of the Commissioner on Interception of Communications and Surveillance, Suffiad was repeatedly asked if he had concerns over the sweeping power given to the new police unit under Article 43.
"The commissioner has no say in investigations under the national security law, nor is the commissioner in any position to review, look into or have oversight of an investigation relating to national security," he said.
"[But] I would have no hesitation in sharing what I've learned over the years. It really is a matter for them on whether to come to me and ask for advice."
Suffiad refused to comment on whether it was satisfactory for law enforcers to be free of oversight but believed the Committee for Safeguarding National Security, chaired by city leader
Carrie Lam
Cheng Yuet-ngor, might deal with any non-compliance.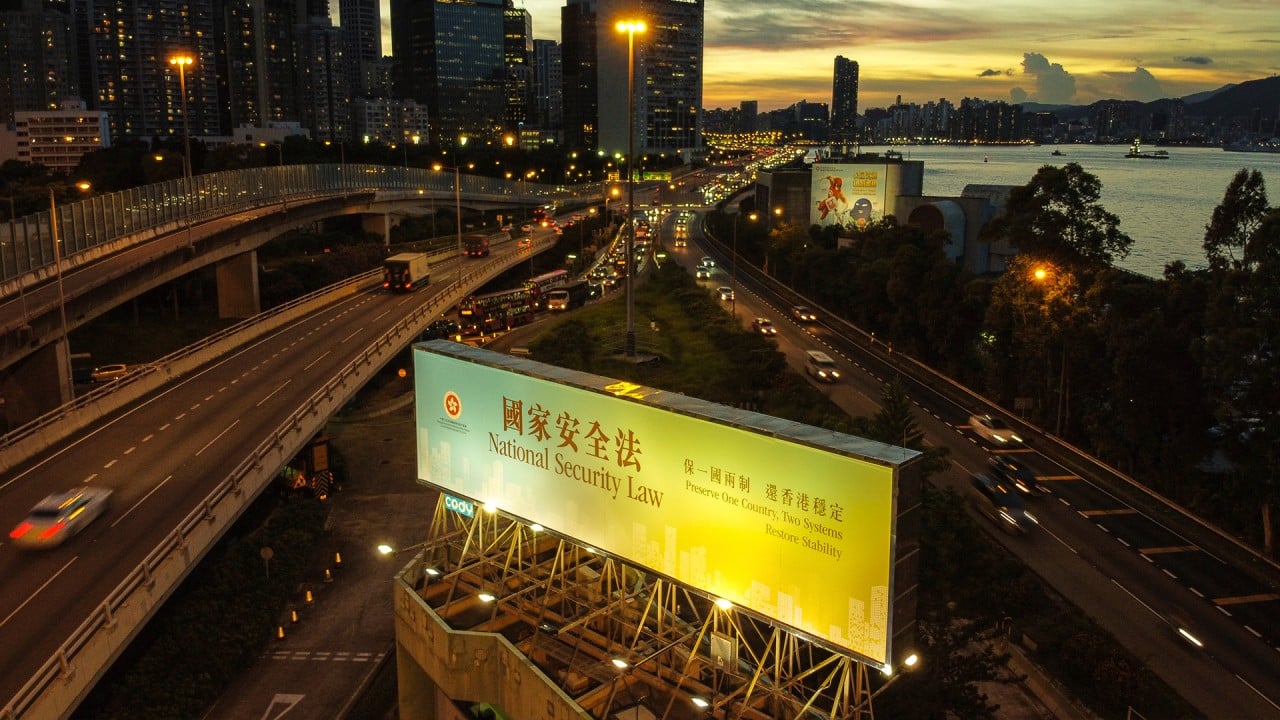 05:50
What you should know about China's new national security law for Hong Kong
What you should know about China's new national security law for Hong Kong
"Human error, carelessness and negligence are something all of us live with day in, day out," he said,
"However, not being an oversight authority for [national security law cases], how they work and to what extent human beings, police officers, may carry out that work, I'm not in a position to say."
The briefing detailed completed investigations on 15 non-compliance cases out of 1,339 authorisation applications for interception or covert surveillance in 2019, in which no evidence showed there was "ulterior motive or deliberate act" by law enforcers, Suffiad said.
He said the 15 cases were mainly the result of "carelessness, lack of memory or misunderstanding".
Describing one case as "alarming", Suffiad said it involved a senior officer who misinterpreted a term of the prescribed authorisation and the mistakes were "left unnoticed" after a series of internal review processes by a law enforcement body, which was not named in the 2019 annual report.
The report said the case "reflected the lack of understanding and professional knowledge of the officer … The commissioner cast doubt on the reliability of the officer in discharging duties".
It added the officer, who had been involved in several irregularities in recent years, had subsequently been posted elsewhere.
Other cases included the non-reporting of calls with heightened likelihood of obtaining legal professional privilege information and discrepancies between the recorded times of covert surveillance products.
The watchdog's office had organised press conferences in November or December annually to explain the work of the commissioner over the previous year to lawmakers and journalists. But the briefing on the 2019 report was held on Monday.
Members of the Legislative Council's security panel were also invited to attend, but none showed up.
This article appeared in the South China Morning Post print edition as: watchdog has 'no say in security law cases'