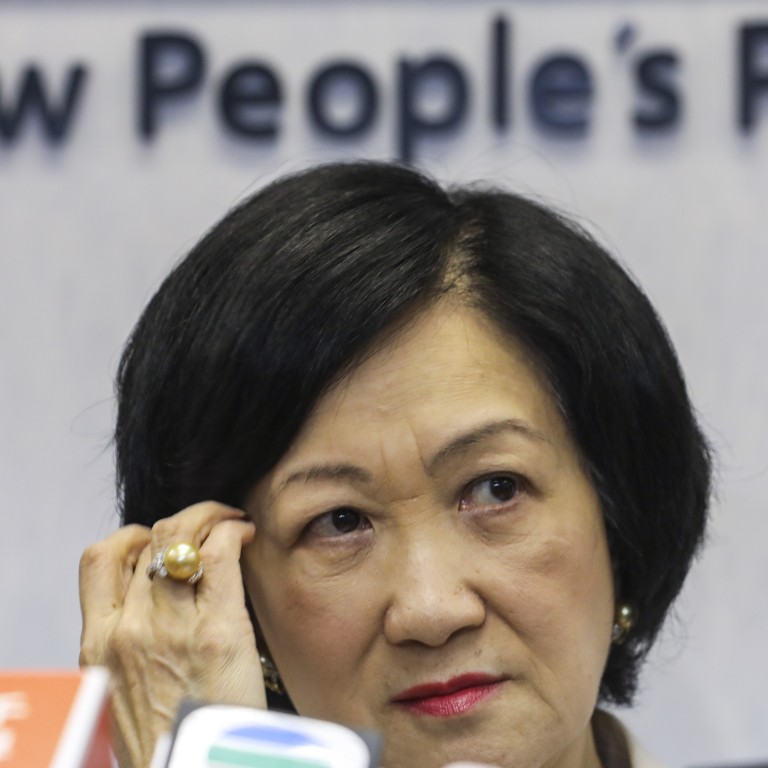 Pro-establishment figure calls for curbs on dual citizenship in Hong Kong, saying those who obtain foreign nationality should be stripped of right of abode
Executive Council member Regina Ip says Beijing should end its special treatment of Hongkongers and impose its own nationality law on the city
The suggestion, however, does not appear to have much support, even among Ip's allies in the pro-establishment bloc
Hong Kong's former security chief has called on Beijing to effectively forbid obtaining dual nationality by revoking the right to live and vote in the city for any resident who acquired foreign citizenship after a "specified cut-off date".
Pro-establishment lawmaker Regina Ip Lau Suk-yee's proposal came as the city government hit back at the foreign ministers of the United States, Canada, Britain and Australia, who had jointly voiced serious concerns over last week's
mass arrest
of 55 opposition politicians and activists in Hong Kong under the Beijing-imposed
national security law
.
Even before the arrests, Hong Kong was already bracing for a surge of emigration after London created a new route to citizenship for locals eligible for British National (Overseas) status. The new visa scheme was envisioned as a lifeboat for Hongkongers in the wake of the imposition of the security law, which Britain has deemed a breach of the Sino-British Joint Declaration.
Describing Britain's offer as "a slap in the face of Chinese authorities", Ip said it might be time for Beijing to end its special treatment of Hongkongers and enforce its own nationality law in the city.
"This could be done after a specified cut-off date. Thereafter, Hong Kong Chinese who acquire a foreign nationality of their own free will, will be deemed to have lost Chinese nationality, in strict accordance with Article 9 of the Chinese Nationality Law," Ip, a government adviser on the Executive Council, the city leader's de facto cabinet, wrote in an opinion piece in the Post on Sunday.
"If that happens, Hong Kong Chinese who acquire a foreign nationality by emigration or other means voluntarily would automatically lose their right to hold concurrently a Hong Kong Special Administrative Region passport. They could also lose the right of abode in Hong Kong and the attendant right to vote in Hong Kong elections."
Further elaborating, Ip said Hongkongers who were stripped of their Chinese nationality would be treated like any other foreigner, and would have to start from scratch to achieve permanent residency by living in the city for seven years as stipulated in Article 24 of the Basic Law, the city's mini-constitution.
Asked whether her plan might actually have the effect of spurring Hongkongers to leave sooner, Ip said one should weigh the costs and benefits before moving. "All Britain wants is capital and cheap labour," she said.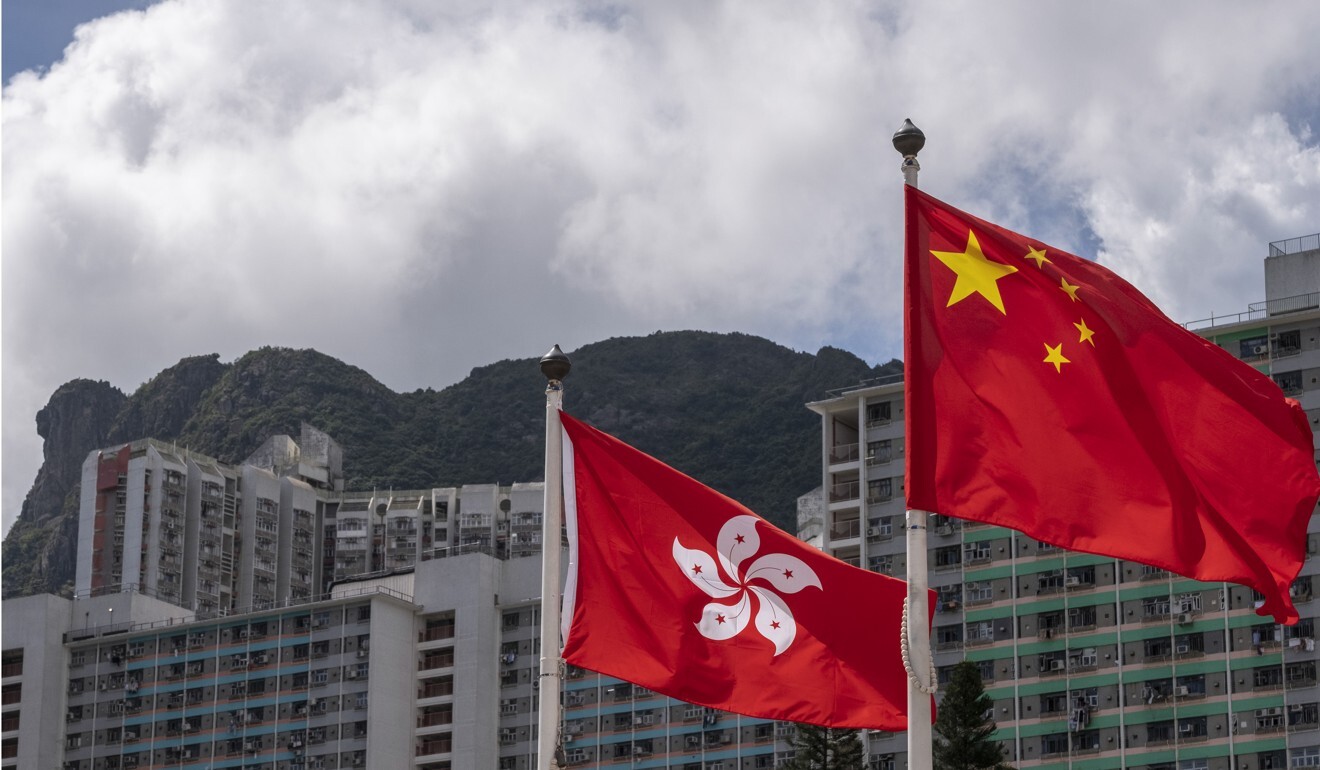 Ip also noted that her proposal was merely a personal suggestion, and that she had not raised it with either the central or Hong Kong governments.
Emily Lau Wai-hing, chairwoman of the Democratic Party's international affairs committee, slammed Ip's proposal as "ridiculous and outrageous".
"Hong Kong has always allowed its residents to hold multiple passports because of its historical context and one should respect that," she said. "Hongkongers would not accept such a drastic change."
Ip's plan also failed to garner support among her own allies in the pro-establishment bloc, with Liberal Party leader Felix Chung Kwok-pan warning it would touch a nerve for "a lot of people in the society".
"Many people in the establishment or the business sector – as well as their next generations – hold foreign passports," Chung said, noting that many were Australian, Canadian and New Zealand dual citizens. "Such a plan will offend many people."
Last October, the British government announced it would create a special class of visa, to launch this month, for Hongkongers with BN(O) status and their close family members. The long-term visa would be the first step in a new pathway to earning the right of abode in the country and full British citizenship.
The move prompted many Hong Kong families eligible for the scheme to consider moving to Britain to secure what they saw as a good education and quality of life for their children. London has estimated that some 257,000 Hongkongers with BN(O) status and their dependants could emigrate to Britain under the scheme over the next five years.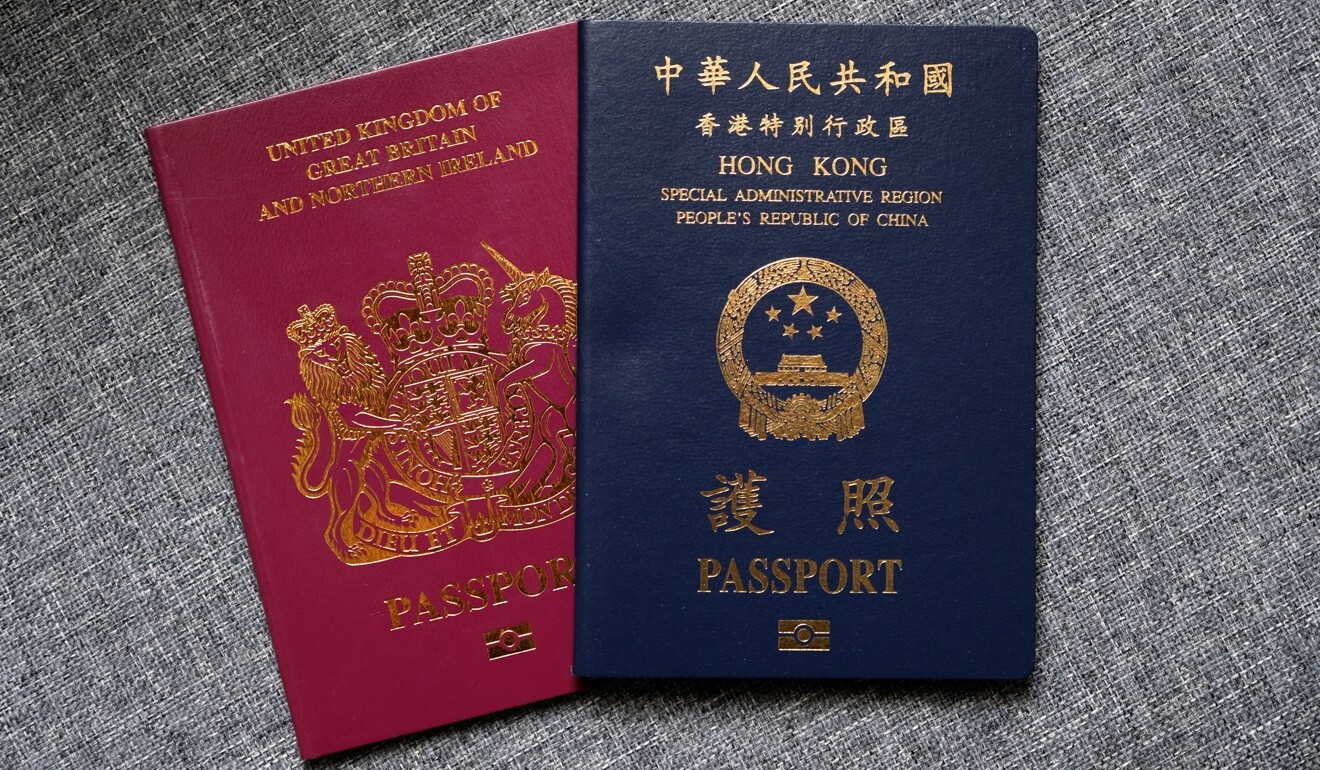 Meanwhile, US Secretary of State Mike Pompeo and the foreign ministers of Canada, Britain and Australia issued a joint statement condemning the mass arrests, accusing Chinese authorities of using the national security law to eliminate dissent and opposing political views, and urging Beijing to respect Hongkongers' freedoms.
The office of Beijing's foreign ministry commissioner in Hong Kong expressed "strong condemnation and resolute opposition" to the joint statement, saying it defied international laws and basic norms of global relations and was a brazen interference in Hong Kong affairs and Chinese domestic affairs.
A city government spokesman defended the arrests as being based on evidence, adding that it was appalling for the foreign ministers to suggest that "people with certain political beliefs should be immune to legal sanctions".
A total of 53 former opposition lawmakers and activists who either organised or participated in an unofficial primary run-off last July to pick candidates for the now-postponed
Legislative Council elections
were arrested last Wednesday on suspicion of subversion, with authorities accusing them of a plot to "overthrow" the government.
Activists Joshua Wong Chi-fung and Tam Tak-chi, were also arrested behind bars on Thursday morning and accused of the same offence in relation to the primary.
This article appeared in the South China Morning Post print edition as: Beijing urged to forbid dual citizenship