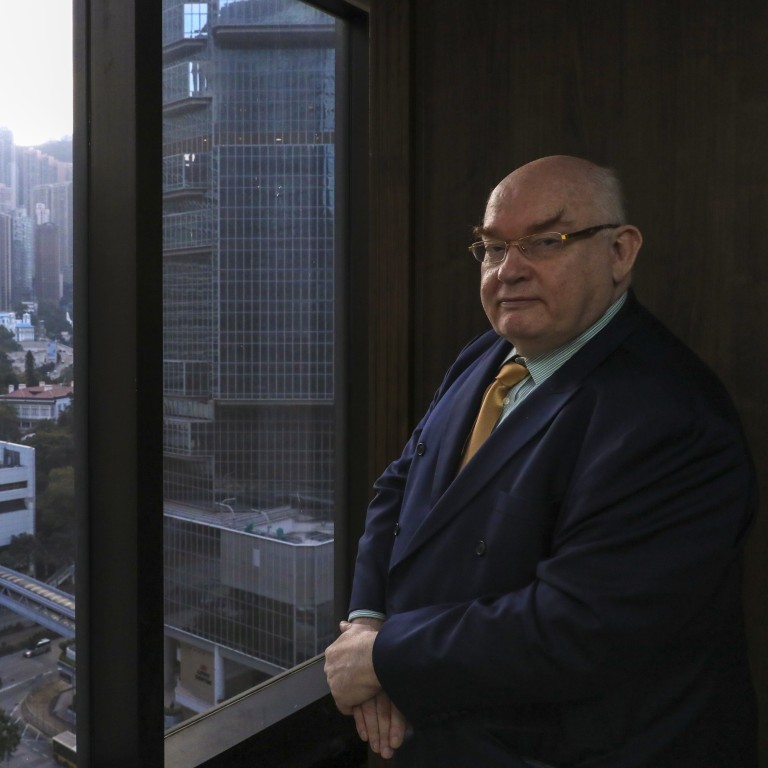 Hong Kong's outgoing Bar Association chair calls for renewing of contacts – 'even on a modest level' – amid chilly relationship with Beijing
But Bar's loyalty is to 'an abstract concept', senior counsel Philip Dykes tells the Post, 'the rule of law and the independent judiciary'
The 67-year-old rejects notion that public statements on his watch had made the legal body political, saying it spoke out only on 'appropriate occasions'
Beijing's relationship with the body regulating Hong Kong's barristers has grown increasingly rocky over the past three years, its outgoing chairman has acknowledged, while calling for a resumption of exchanges to iron out differences.
Philip Dykes, council chairman of the Bar Association, revealed that since he took over in 2018 with the goal of making the professional body more vocal on significant legal issues, the group's routine exchanges with the mainland had ground to a complete halt.
In a departing interview with the Post, he said he hoped to see a reopening of communications – even in the most modest form – between Beijing and his successor, and refuted accusations from the pro-establishment camp that the legal body had turned political.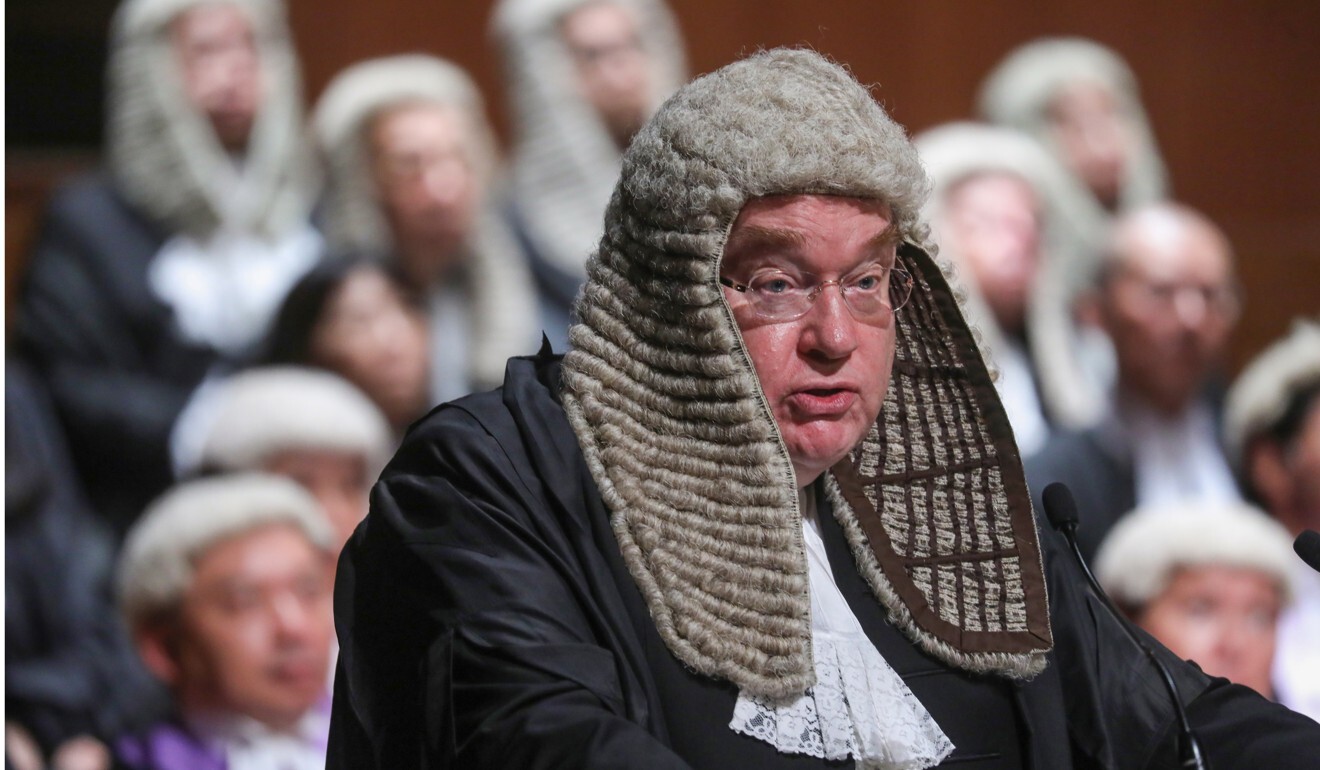 Even so, he added, the Bar would not compromise when it came to which master it served – namely, the law itself.
Beijing, he said, needed to understand "exactly how the Bar operates, and that it is an independent institution and that its loyalty is to an abstract concept, which is the rule of law and the independent judiciary".
A senior counsel specialising in human rights, Dykes, 67, will step down on Thursday after the Bar Association's annual general meeting, to be replaced by Paul Harris SC, a veteran barrister also known for his practice in public law.
Dykes led a team of four barristers to compete in the body's largely uncontested annual election in 2018, a time when the city was embroiled in a raft of legal controversies, including the mainland's successful bid to put part of the West Kowloon high-speed rail station in Hong Kong under its own jurisdiction.
Dykes' teammates at the time included respected criminal specialist Lawrence Lok Ying-kam and liberal law scholar Johannes Chan Man-mun.
Their stated aim, to play a more progressive role in protecting the city's rule of law, immediately sparked questions as to how it would affect interactions with the mainland officials overseeing the city, who used to receive a delegation from the body annually.
During Tuesday's interview, Dykes, who was also the group's chairman in 2005 and 2006, said his past three years in office had been nothing like his previous stint, when they "had visits to the mainland and the mainland visited us".
"We made it clear we were quite happy to talk, but invitations were not taken up," he said of the situation since he retook the reins in 2018.
"I should like to see some contacts renewed, even on a modest level," he added.
The conversation could begin, he said, with topics such as how Hong Kong lawyers could contribute to the development of the Greater Bay Area, Beijing's ambitious plan to turn Hong Kong, Macau and nine mainland cities into an innovation hub.
While it was important for the body to uphold Hong Kong's common law system, which differs from that on the mainland, Dykes continued: "Both sides can then understand what Hong Kong lawyers can and cannot do, and why."
But the Bar Asssociation and Dykes himself have, at times, become a target of pro-Beijing press.
The Bar Association has issued more than 40 statements over the past three years – some of them pointed rebuttals of local and mainland authorities' views on certain constitutional issues, but many others decrying the recent attacks on judges from both sides of the political spectrum.
Pressure has been piling up on the city's judiciary from both the pro-establishment and opposition camps over the past year, as the courts work through a host of trials related to the anti-government protests of 2019.
Dykes described the past three years as "difficult", given the issues the body had to deal with – including Beijing's disqualification of lawmakers, its imposition of a
national security law
and a ravaging
pandemic
, all in the past 12 months.
Still, he rejected suggestions that the Bar expressing its views had made the legal body political.
"It's just that we have legal issues coming at us in political forms," he said, adding that the body had reserved its statements "only for appropriate occasions and in appropriate terms".
The barrister, however, didn't mince words about the national security law, saying it was vaguely worded, granted the executive branch power to designate judges, gave law enforcement broad authority to conduct surveillance without clear restrictions and had certainly had a great impact on the rule of law.
Dykes, who has been leading a crusade to fend off unwarranted criticism of judges, also left a parting message defending his fellow lawyers, whom he said were essential to a robust legal system.
"If you don't have independent-minded lawyers, you may end up with a pseudo judiciary," he said.
This article appeared in the South China Morning Post print edition as: head wants renewed Beijing relationsBar chief bows out with hopeful message to Beijing