Top advisers to Beijing ramp up calls for overhaul of Hong Kong's political system
For the second day in a row, state news agency Xinhua has run an interview with a high-powered adviser driving home the importance of 'patriots governing Hong Kong'
In the latest, Basic Law Committee member Han Dayuan says closing loopholes in Hong Kong's electoral system is a matter of national security
Beijing's top advisers on Hong Kong affairs have ramped up calls for an overhaul of the city's political system, citing loopholes posing threats to national security and amplifying the official line that only patriots should be put in public office.
A day after it ran extensive comments from former liaison office legal affairs director Wang Zhenmin, state news agency Xinhua on Friday published an interview with Basic Law Committee member Han Dayuan, a law professor at Renmin University in Beijing, who said that social unrest had erupted in Hong Kong over the past two years because authorities had failed to ensure the city was governed by patriots.
"In considering whether an electoral system needs improvement, we need to examine whether it has provided an effective safeguard for the nation's security," Han was quoted as saying. "If an election was insecure, it would not only affect the operation of the country's political system, but also pose a risk to the country's overall security."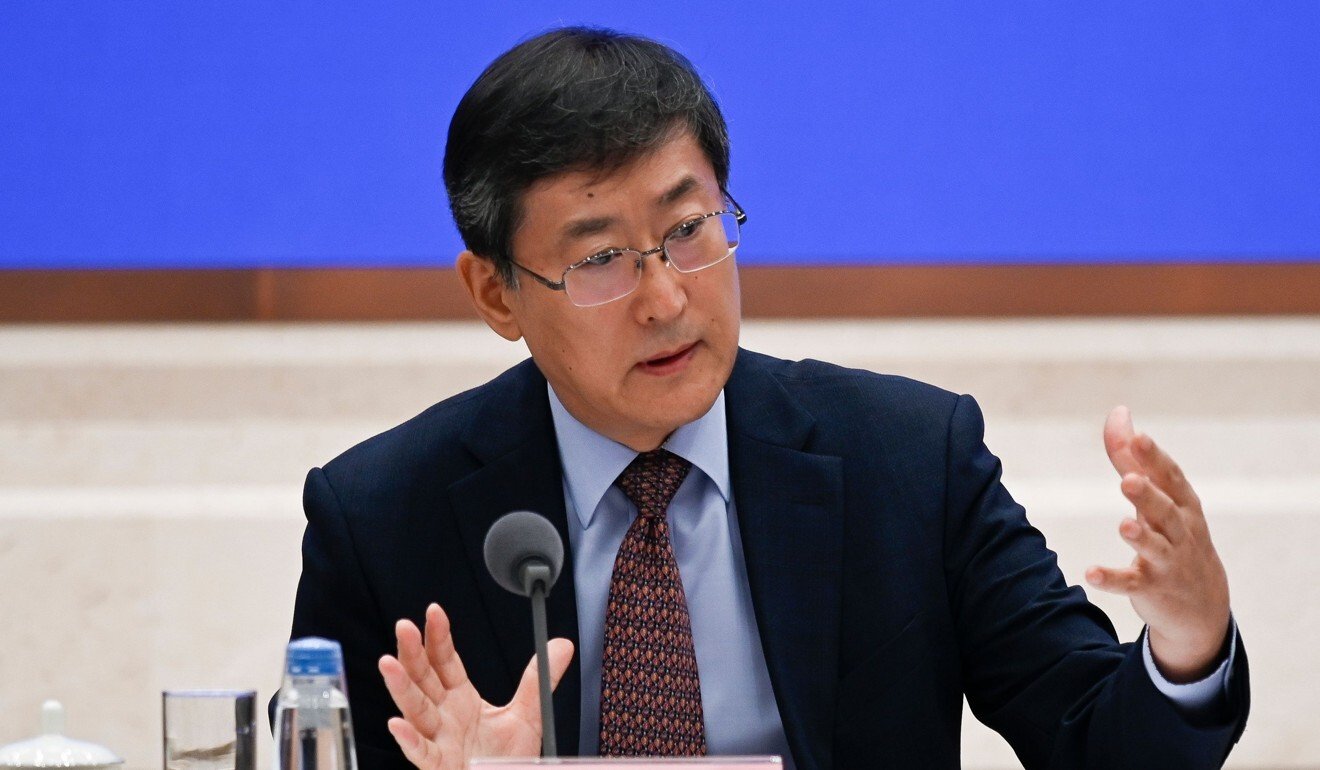 Also on Friday, Tam Yiu-chung, Hong Kong's sole delegate on the National People's Congress Standing Committee, wrote in an article that the city's political system had to be reformed, and that China's top legislative body was responsible for resolving new problems that the city could not tackle on its own.
The principle of "patriots governing Hong Kong" originated with a 1984 declaration by late paramount leader Deng Xiaoping, who described the precept of loyalists making up the bulk of the city's administrators as a bottom line of its postcolonial governance.
The principle was cited by Chinese President Xi Jinping in a virtual meeting with Hong Kong leader Carrie Lam Cheng Yuet-ngor last month as a fundamental rule to ensure the city's stability.
Xinhua's interview with Han, a member of the committee that advises Beijing on matters related to Hong Kong's mini-constitution, came two weeks before the annual plenary session of the National People's Congress (NPC), which is due to open in Beijing on March 5. Sources had previously told the Post that the national legislature would endorse a sweeping reform package to shake up key Hong Kong political institutions, such as the 1,200-member Election Committee that will select the city's next leader just over a year from now.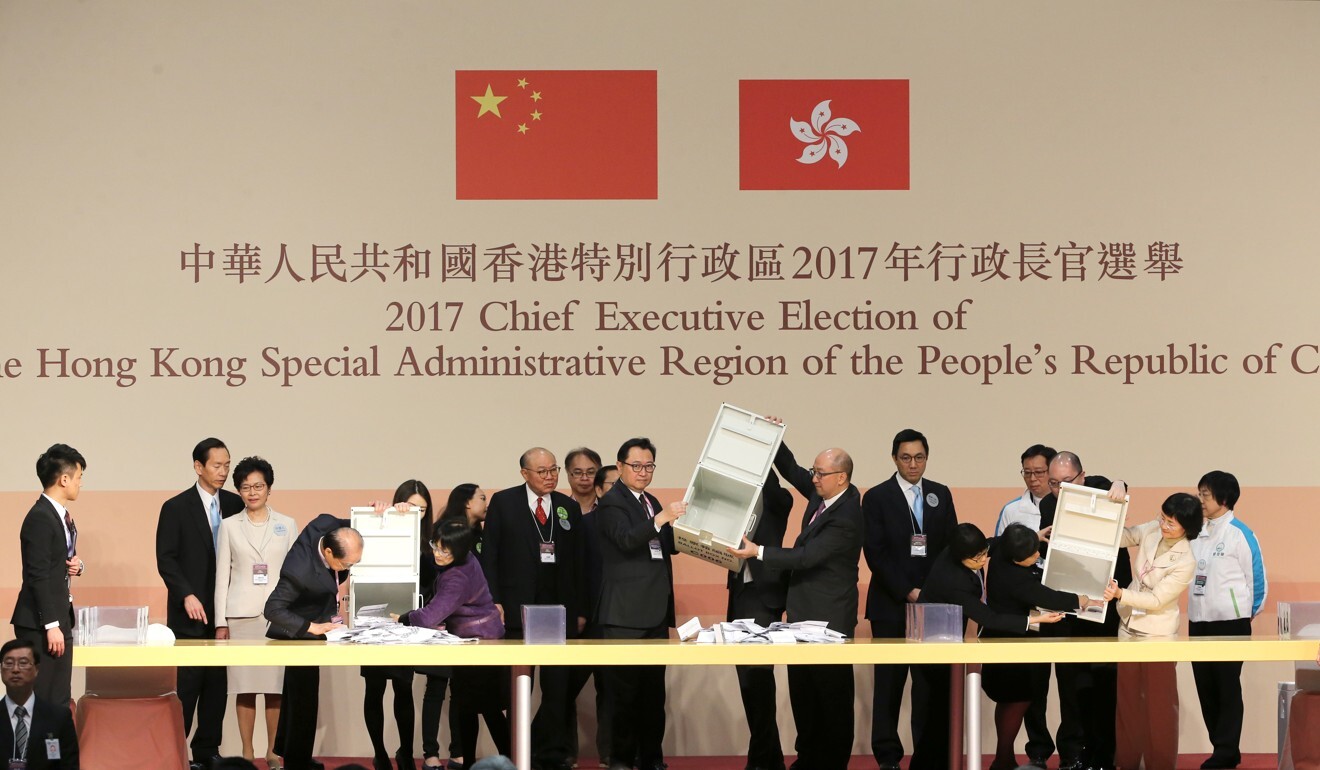 On Thursday, Wang, now a Tsinghua University law professor, told Xinhua that the principle of "patriots governing Hong Kong" had to be implemented, as the current "unsound" political system had posed a security threat.
Han, meanwhile, also underscored the point in his interview on Friday, hitting out at opposition activists who he accused of causing trouble in Hong Kong since 2019.
"A fundamental reason behind all kinds of chaos in Hong Kong was because the principle of 'patriots governing Hong Kong' was not effectively implemented," he said.
Han pointed to 2019's anti-government protests, noted the opposition camp's aim of winning a majority in the Legislative Council, and accused foreign forces of interfering the city's affairs.
"[The city's] electoral system is part of the political system that the NPC established in accordance with the [Chinese] constitution and the Basic Law. Its … improvement has a direct impact on national sovereignty," he added.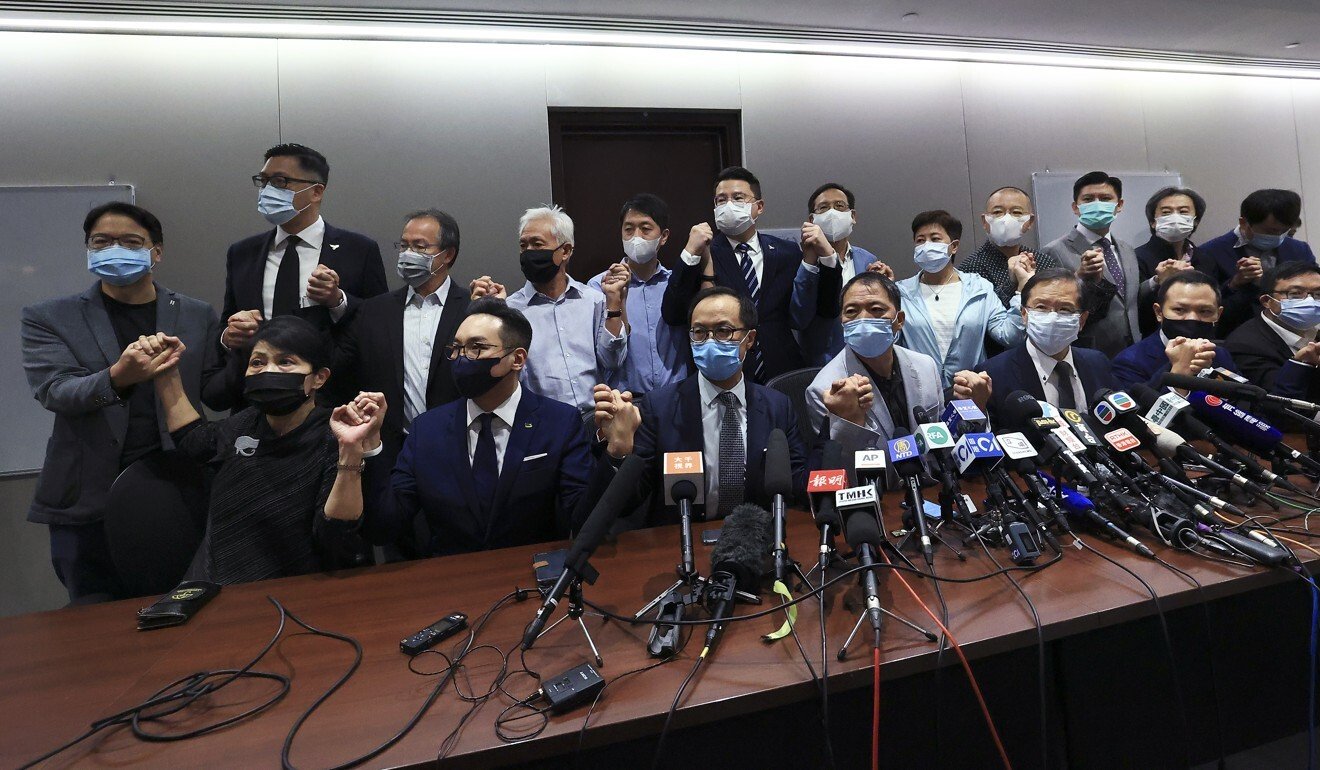 Han said one of the loopholes in Hong Kong's political system was that there was no way to make sure candidates in various elections were sufficiently patriotic, or to prevent pro-independence candidates from winning public office.
"As international politics have been filled with uncertainty, we must re-examine the significance of electoral systems from the perspective of national security," he said.
Sources have said that senior Beijing officials will further elaborate on the principle of "patriots governing Hong Kong" when the Chinese Association for Hong Kong and Macau Studies, a semi-official think tank based in Beijing, hosts a high-powered webinar on Monday morning.
This article appeared in the South China Morning Post print edition as: More pressure for shake-up of HK's political system