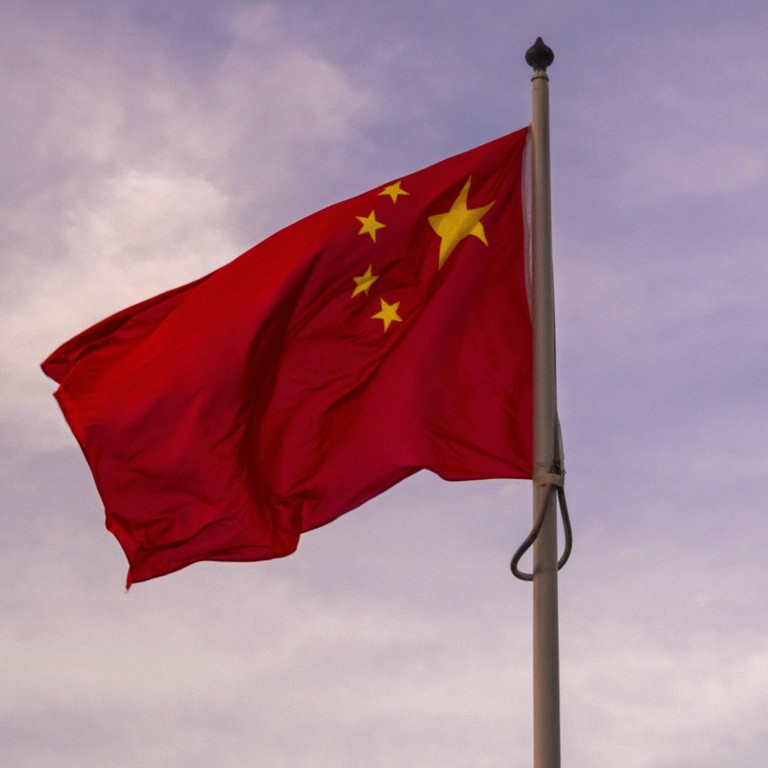 Top Beijing official overseeing Hong Kong declares 'patriots' must hold key roles in city's executive, judiciary, legislature and statutory bodies
Xia Baolong expands on principle of 'patriots ruling Hong Kong' as he sets out fundamental administrative, electoral reforms for the city
Key posts must never be occupied by anyone who is against China and disrupts the city, says head of Hong Kong and Macau Affairs Office
Hong Kong's administrative and electoral systems must undergo a fundamental revision to ensure only "patriots" hold key positions in all three branches of government – the executive, legislature and judiciary – as well as statutory bodies, the top Beijing official in charge of the city's affairs declared on Monday.
Detailing the central government's instructions for implementing the core principle of "patriots governing Hong Kong", Xia Baolong made clear there was no place in the city's administration for anti-China elements and those who sought to cause chaos.
The head of the State Council's Hong Kong and Macau Affairs Office stressed the unprecedented reforms, which would mark the most significant restructuring of the political and administrative systems of the city since its 1997 handover to Chinese sovereignty, would be led by the central government.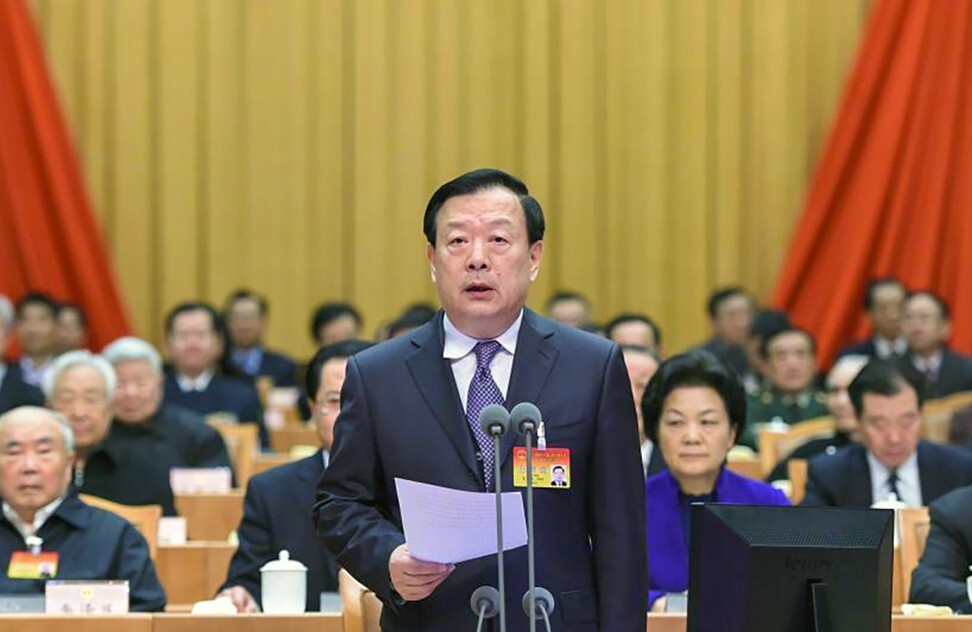 "Key posts under every circumstances must not be taken up by anyone 'who goes against China and disrupts Hong Kong'," Xia said, referring to posts in the executive, legislative and judicial bodies, as well as appointments to important statutory bodies.
"Those who stand in opposition to patriots are destroyers of the 'one country, two systems' principle and they should not be allowed to take a share of the Hong Kong special administrative region's political power. Not now, not ever."
While local government and pro-establishment politicians were swift to fully accept Xia's directives, opposition activists and some commentators accused Beijing of attempting to further stack the city's elections with loyalists and using the definition of patriots to suit its own agenda.
Addressing a webinar held by the Chinese Association of Hong Kong and Macau Studies, a semi-official think tank based in Beijing, Xia blamed anti-China forces for being able to "whip up waves" and succeed in the city because the principle of "patriots governing Hong Kong" had not been fully implemented.
The patriots principle was first articulated by late paramount leader Deng Xiaoping before Hong Kong's return to China but it gained currency when President Xi Jinping cited it last month during his virtual meeting with the city's leader Chief Executive Carrie Lam Cheng Yuet-ngor.
Characterising patriots being in charge as a fundamental principle that safeguarded the nation's sovereignty, security and development, Xi had declared it "a precondition" for resolving the city's deep-seated problems.
Xia reinforced the message on Monday, saying patriots must safeguard the country's fundamental system and constitution, and they should not oppose the Chinese Communist Party (CCP) either.
"Different political opinions are allowed in this country which implements socialist democracy, but there is a red line: one should never do anything that harms the country's fundamental system; that is, to do something that harms the socialist system led by the Chinese Communist Party," he said.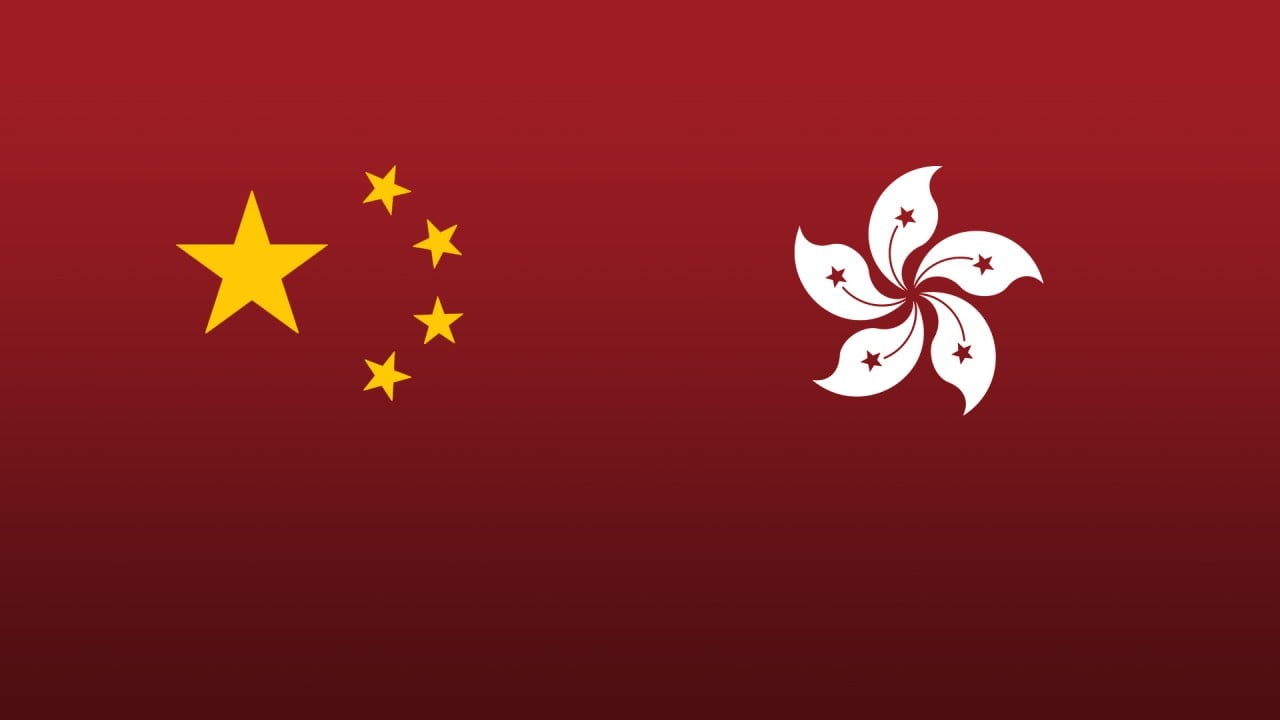 04:35
What does 'one country, two systems' mean?
What does 'one country, two systems' mean?
"The CCP is the creator and leader of the 'one country, two systems' model. Isn't it contradictory for someone who claims to safeguard [the model] to oppose its creator and leader?"
Xia said steps had to be taken to effectively prevent those who "oppose China and undermine the stability of Hong Kong", as well as "agents of anti-China forces" in overseas countries, from taking up positions in the city's organs of political power, describing it as a "major issue of principle related to the success or failure of the cause of one country, two systems".
He noted that in other countries, those who ran for public office had to demonstrate their patriotism but in Hong Kong, some candidates had adopted election slogans opposing or demonising the country and even staged "ugly" political performances during their oath-taking.
Anti-China and radical separatist forces had entered the governance structure of the city through various elections, including that of the Legislative Council, the Chief Executive Election Committee, and district councils, he said, indicating the extensive scope of the impending electoral reforms.
Xia warned that if such forces were left unchecked in the system along with interference from foreign powers, Hong Kong's future would be bleak. Livelihood issues of employment and housing would never be resolved and the city's status as a financial hub would be imperilled, he added.
Xia told the webinar that Deng's original definition of patriots was broad and focused in essence on one having a "patriotic heart" as it called on citizens to be sincere in supporting the motherland.
However, the current situation demanded further explanation of the meaning of patriotism, he said. He cited three specific attributes: sincerely safeguarding national sovereignty, security and development interests; respecting the fundamental system of the country and constitutional order of the city; and doing one's utmost to maintain its prosperity and stability.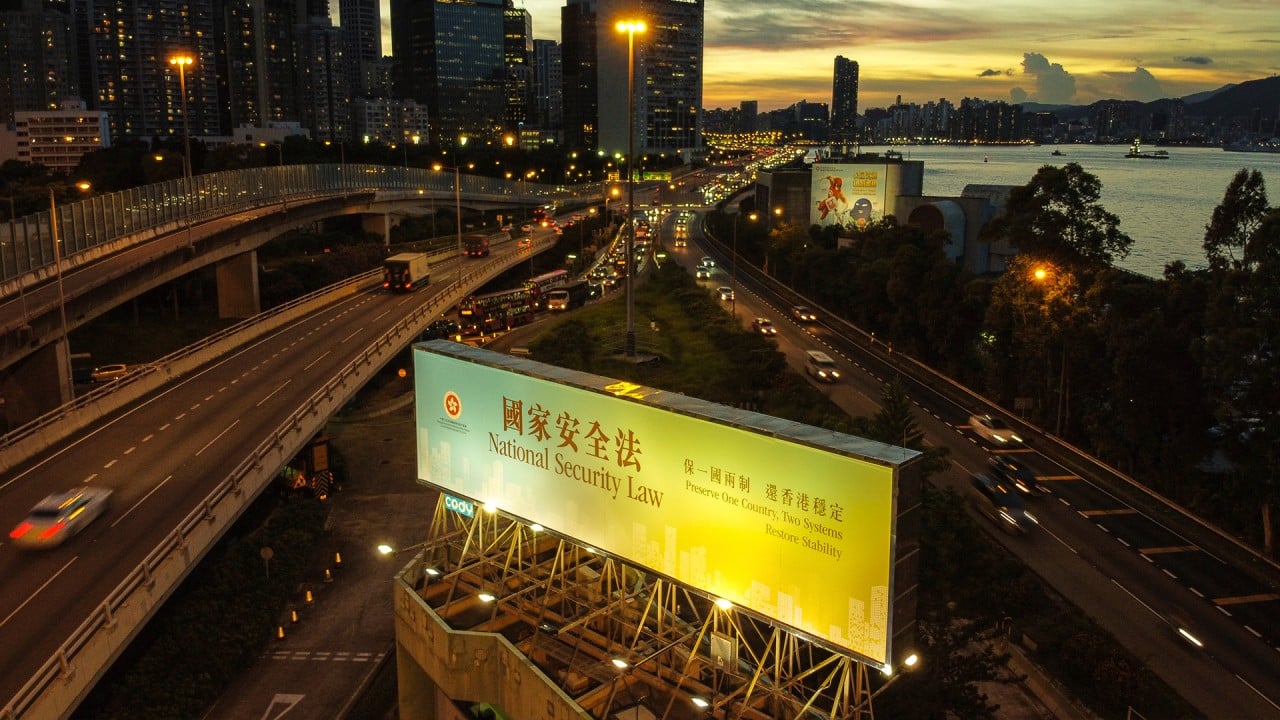 05:50
What you should know about China's new national security law for Hong Kong
What you should know about China's new national security law for Hong Kong
But Xia insisted Beijing was not trying to create a monolithic environment with its emphasis on patriots ruling the city. He said Beijing did understand and tolerate the critical attitudes of some Hongkongers towards the country, including those who, after living in a capitalist city for so long, did not know their nation well.
"The scope of 'patriots' was, is, and will be extensive in the future. Hong Kong has a blend of Chinese and Western cultures and a diverse society," he said.
The top official set out how Beijing must play a dominant role in the process of the city's electoral reform – which he said should not copy other countries – but promised the central government would communicate with the local administration and consult different sectors before initiating the changes.
Xia, the vice-chairman of the Chinese People's Political Consultative Conference, the country's top political advisory body, also highlighted the importance of implementing the executive-led system in Hong Kong, saying the coming reform should also consider how to improve the administration's relationship with the legislature to boost its governance.
Speaking at an afternoon event where she publicly took the Sinovac coronavirus jab, Lam said Beijing's directive that only patriots should govern the city was neither new nor particularly demanding.
She also denied that the impending political reform was aimed at crushing opposition voices, insisting it only targeted separatists or those who "pushed Hong Kong into the abyss of violence" and colluded with foreign forces.
"One country, two systems is an innovative concept, and there are bound to be new challenges in its implementation," Lam said. "If we rectify it in accordance with the law, we may help [the model] go further, or we may face serious consequences if we turn a blind eye to [its issues]."
The city's leader also emphasised that her government had no power to implement political reform on its own, saying her administration would respect and fully cooperate with Beijing taking the lead.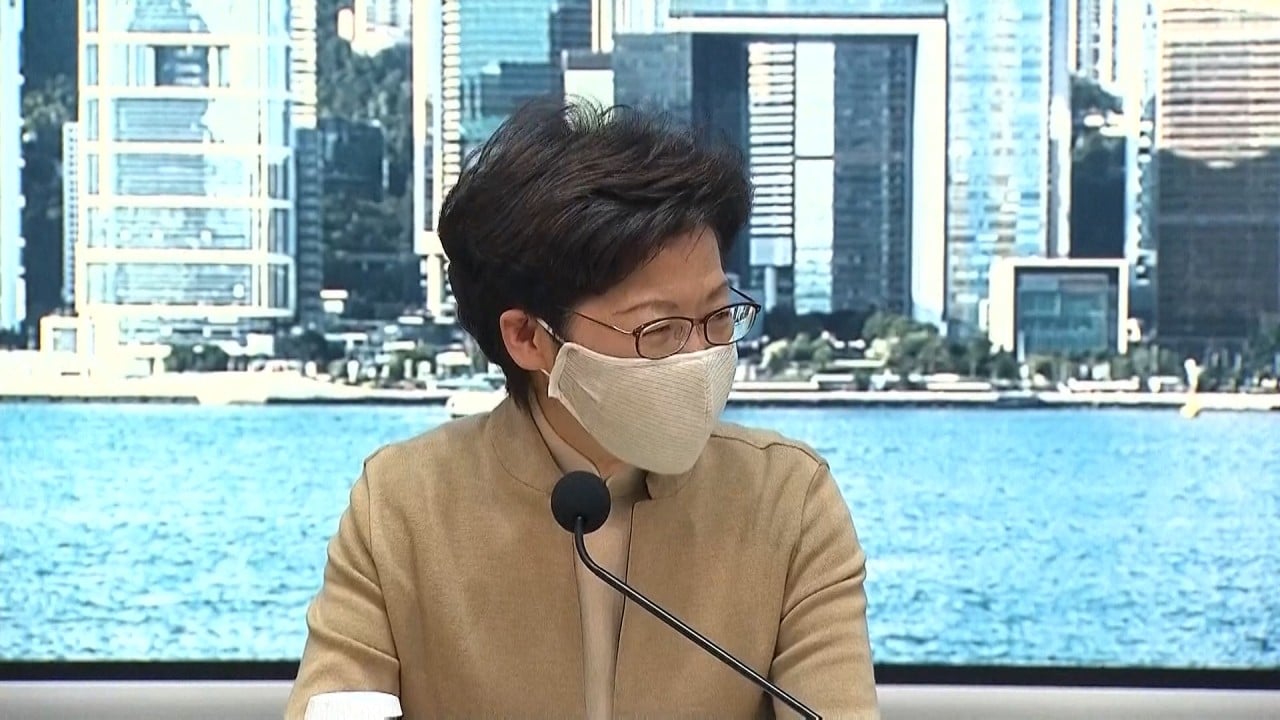 01:13
Hong Kong Legco 'not a rubber stamp', says Carrie Lam after all opposition lawmakers resign
Hong Kong Legco 'not a rubber stamp', says Carrie Lam after all opposition lawmakers resign
Speaking from the capital, Wang Zhenmin, former legal affairs director of Beijing's liaison office in Hong Kong, said rather than attempting to change the one country, two systems model, the impending reforms provided a way to foster its healthy implementation.
Alan Leong Kah-kit, of the opposition Civic Party, accused Beijing of being "even more manipulative" with the coming elections using Xia's "broad and vague" definition of patriots.
"The definition is highly subjective within the prerogative of the regime. Decisions by executive branches on who can enter races could have political agenda," he said, also warning those decisions might not be judicially reviewable if they were handed down directly by Beijing.
Democratic Party chairman Lo Kin-hei said Xia's new definition of patriots was too "elusive and vague", and any possible changes to elections would only be favourable to the pro-establishment bloc.
"None of us can get hold of how those definitions would be institutionalised in the electoral system. But we won't pander to Beijing and change our core beliefs," he said.
He added that he did not believe the consultations suggested by Xia would be comprehensive and transparent.
Chinese University political scientist Ivan Choy Chi-keung said Xia's speech had a significant impact on the city as it now signalled those deemed "unpatriotic" would not only be banned from running in elections, but also barred from taking up governance roles.
"We still don't know how far and wide the line will be drawn," Choy said. He suggested Xia was being deliberately vague as the central government would still monitor developments in Hong Kong, taking into account the future actions of moderate pan-democrats and US-China relations.
A government insider involved in the city's electoral matters said that according to internal assessment, there were chances that September's Legco elections, already postponed for a year, could be further delayed so as to "allow sufficient time" for comprehensive amendments to local electoral laws.
"Beijing will set the tone after its annual 'two sessions' finishes in mid-March," he said, referring to the coming annual plenary meetings in the capital. "There are less than four months left for officials to draft an array of amendments and have them scrutinised by Legco before its summer recess begins in July."
A pro-establishment source, speaking on condition of anonymity, suggested the new rules of the game signalled the end of the road for the 55 activists who were earlier arrested for subversion under the national security law by joining the opposition camp's unofficial primary election last year, as well as for incumbent district councillors from the bloc.
"They really need to field new faces to stand in elections," the source said.
Sources earlier told the Post that Beijing was mulling a drastic overhaul of the city's electoral system.
Part of those deliberations was a plan to scrap all 117 seats likely to be controlled by opposition district councillors in the Election Committee that chooses Hong Kong's chief executive, in an attempt to quash their influence in the 2022 leadership race.
The local government is also moving ahead with extending the oath-taking requirement to district councillors, which critics fear would lead to the mass disqualification of opposition activists, who won their seats at the height of the 2019 anti-government protests.
This article appeared in the South China Morning Post print edition as: Only 'patriots' will be allowed to help run city City's key posts must be held by 'patriots'