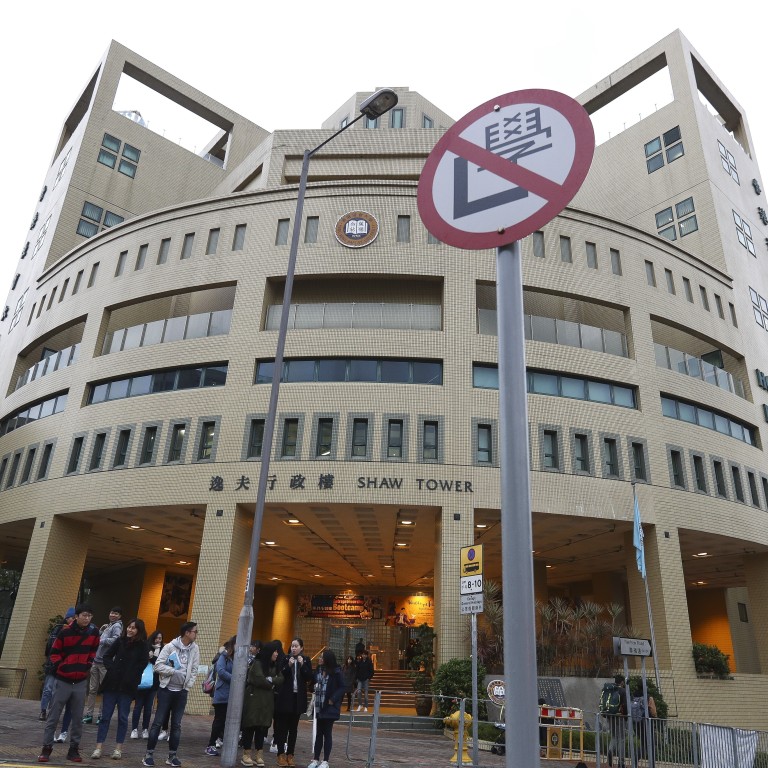 Hong Kong Baptist University calls off exhibition featuring photos of 2019 protests over fears of clashes, source says
A source says university leaders had become concerned after a pro-Beijing news outlet said the World Press Photo Exhibition 2020 'incites violence'
Management was concerned that pro-Beijing figures might protest at the event, drawing counterprotesters and ultimately leading to clashes
Hong Kong Baptist University has abruptly cancelled an international press photography exhibition that would have featured images of 2019's
anti-government protests
over fears of potential clashes between the movement's supporters and detractors at the event, the
Post
has learned.
A source with knowledge of the matter said the university's president, Professor Alexander Wai Ping-kong, had met other members of the school's senior management to discuss the World Press Photo Exhibition 2020 and made the decision on Thursday. Wai has only been in the position since February 1.
"The decision was made by the president and the top management," the source said.
The exhibition was expected to run from Monday until March 21 at the university's campus. But the organising committee of the Amsterdam-based World Press Photo Foundation posted on its Facebook page on Friday afternoon that it had been told about the decision to cancel earlier that day.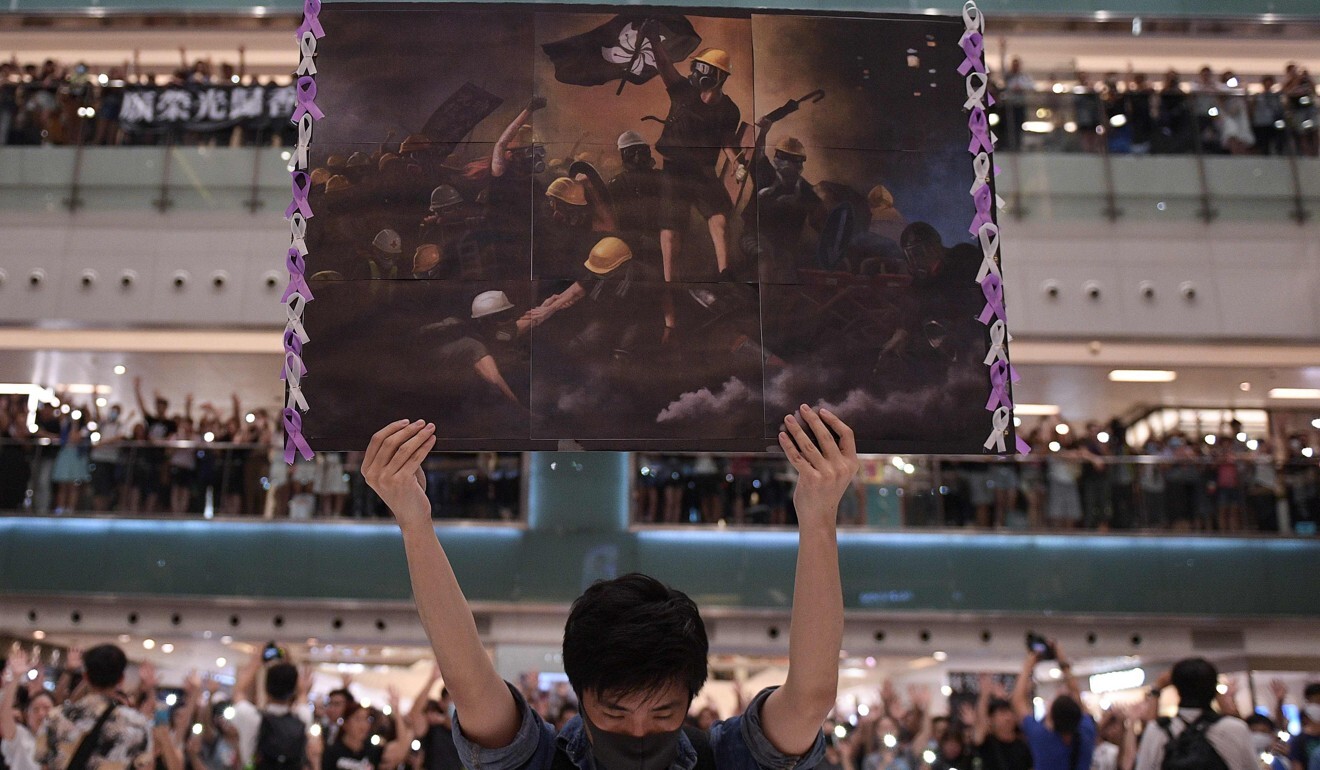 University leaders had grown worried after a pro-Beijing media outlet, DotDotNews, attacked the university in a recent article for hosting an exhibition that "incites violence".
Management was concerned pro-Beijing figures would come to the campus and stage a protest, drawing supporters of the 2019 movement to counterprotest, and ultimately leading to a clash, the source said.
Without going into detail, the university alluded in a statement to "campus safety", as well as the ongoing
coronavirus pandemic
, in explaining why the event had been called off.
"After giving due consideration to campus safety and security, and the need to maintain pandemic control, Hong Kong Baptist University considers that it is not an appropriate time to hold the 'World Press Photo Exhibition 2020' on its campus," the statement said. "The exhibits originally planned to be showcased in the exhibition are accessible online for public viewing."
The same exhibition was held in Macau in September but abruptly cut short two weeks before it was supposed to end.
Robin Ewing, a senior journalism lecturer at Baptist University who helped organise the exhibition, said she was disappointed that students and the public would not be able to come and see the exhibition.
She said the exhibition would have showcased 62 photos, with four of them about the Hong Kong protest taken by Agence France-Presse's Nicolas Asfouri.
It would also have shown the South China Morning Post's short film, "The 'thin yellow line' standing between Hong Kong police and protesters", as well as an interactive project by China Daily on the siege of Polytechnic University.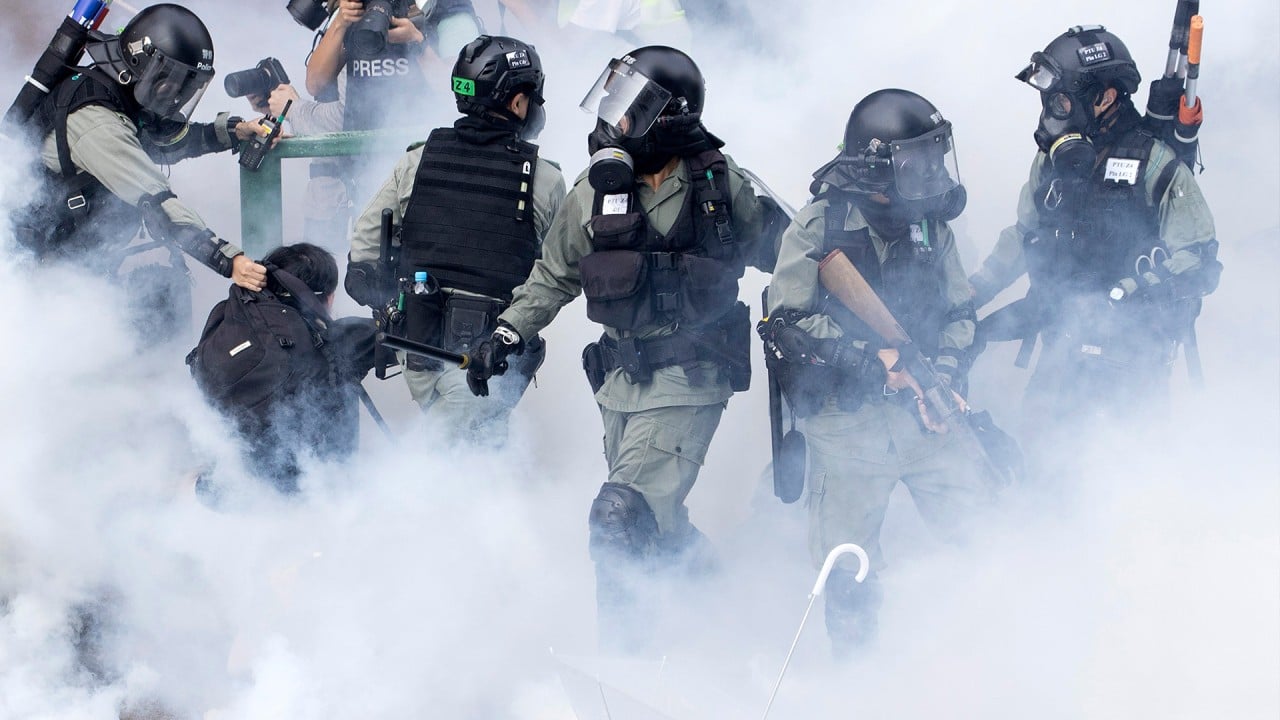 07:30
China's Rebel City: The Hong Kong Protests
China's Rebel City: The Hong Kong Protests
The Dutch consulate in Hong Kong, a sponsor of the exhibition, said it was disappointed by the decision.
"The consulate was very happy to once again sponsor the World Press Photo Exhibition in Hong Kong. With its powerful and evocative images, the exhibition bears testament to the important work photo journalists do all over the world in bringing us the stories that matter," it said in a Facebook post.
"In these uncertain times, it reminds us that a free and independent press is vital for maintaining stable and resilient societies."