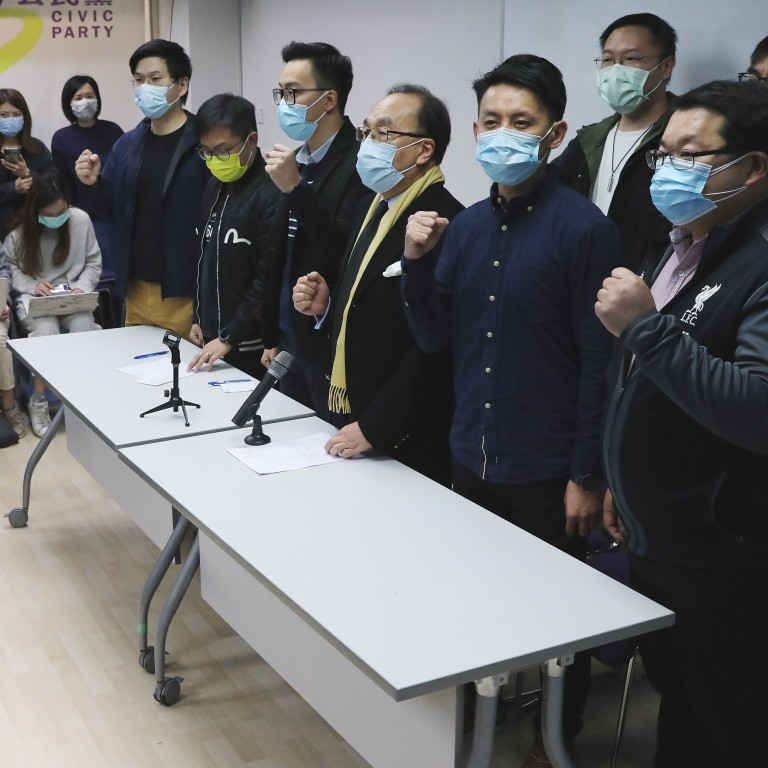 National security law: 47 Hong Kong opposition figures charged with conspiring to subvert state power, after arrests over roles in bloc's primary
Suspects, aged 23 to 64, including scholar Benny Tai, denied bail and will appear in court on Monday
The primary last July was aimed at narrowing the field of candidates deemed most likely to help the bloc score their first-ever majority in the legislature
Police have charged 47 former opposition lawmakers and activists with conspiring to subvert state power under Hong Kong's
national security law
over their roles in an unofficial primary run-off election that authorities linked to a plot to overthrow the government.
Sunday's charges marked one of the heaviest setbacks suffered by the opposition camp since the 1997 handover, with the Democratic Party and the Civic Party's leaders and veterans among those detained.
Those charged, aged 23 to 64, were denied bail by police and will appear at West Kowloon Magistrates' Courts on Monday. Legal academic
Benny Tai Yiu-ting
, the architect of the primaries, is among this group.
Also charged were Democratic Party chairman Wu Chi-wai, Civic Party leader Alvin Yeung Ngok-kiu, its vice-chairman Jeremy Tam Man-ho, and a group of young district councillors such as Lester Shum and Fergus Leung Fong-wai, as well as activist Joshua Wong Chi-fung and People Power's Tam Tak-chi who are currently in jail.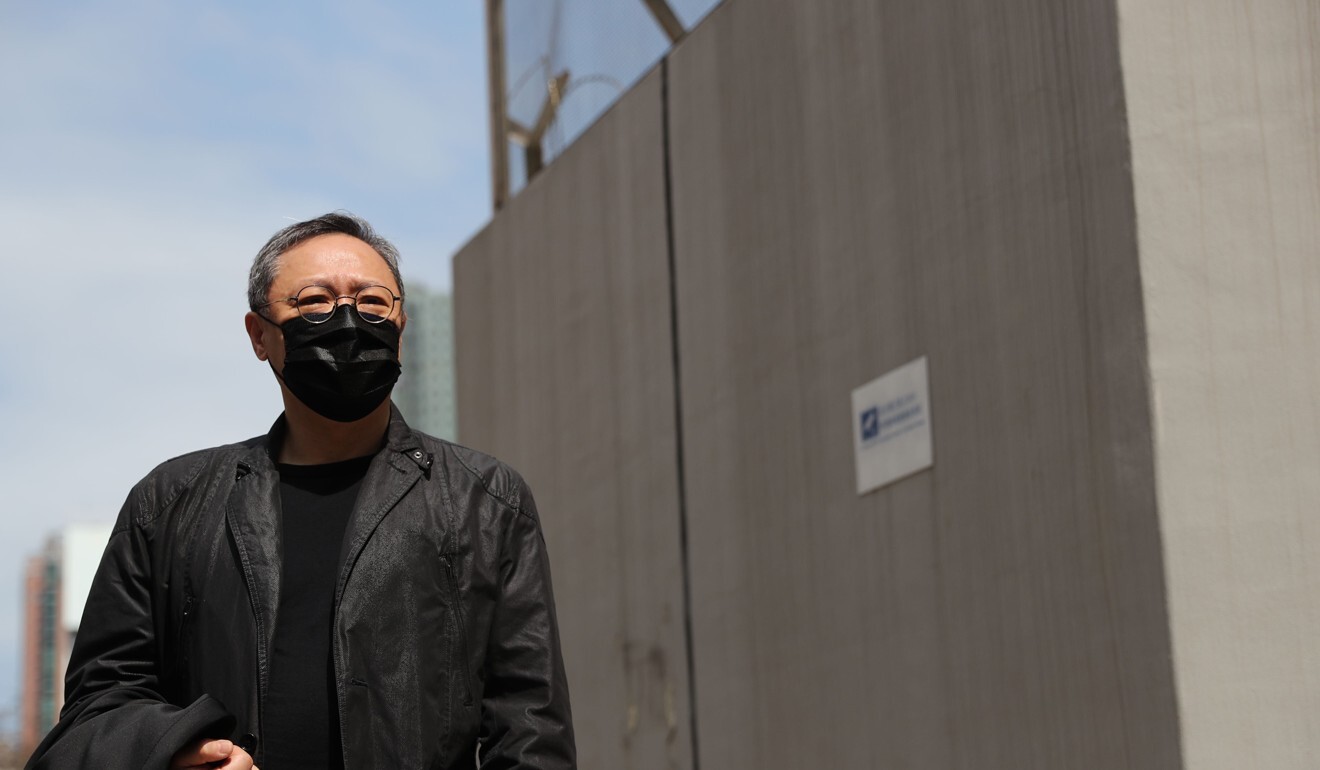 The primary, which drew a turnout of more than 600,000 last July, was aimed at narrowing the field of candidates deemed most likely to help the bloc score their first-ever majority in the legislature, a strategy also known as "35-plus".
Authorities said the opposition's plan to take control of the 70-member Legislative Council at the now-postponed official elections ran afoul of the national security law since it was part of a wider push to paralyse the government, provoke Beijing into ending the "one country, two systems" policy under which Hong Kong was governed, and trigger international sanctions against China.
According to prosecution documents, those arrested are accused of violating Article 22(3) of the national security law by conspiring to "subvert the state power by organising, planning, committing or participating in acts which seriously interfere in, disrupt or undermine the performance of duties and functions by the local and central governments, by force or threat of force or other unlawful means".
But eight more activists among those arrested over the case 1½ months ago were not charged on Sunday. They include two former lawmakers of the Democratic Party, James To Kun-sun and Roy Kwong Chun-yu, health sector's Joseph Lee Kok-long, American human rights lawyer John Clancey, who helped organised the polls, as well as some lesser-known candidates, such as social worker Jeffrey Andrews and Lee Chi-yung of the Association of Parents of the Severely Mentally Handicapped.
On Sunday afternoon, the activists and their lawyers arrived at police stations as requested,
a month earlier
than previously set. There was no reason given for why they had to report before the initial date.
Before entering the police station, Shum, a district councillor and former student leader, described the charge as a "comprehensive suppression against the democrats".
"This is not a democracy doomsday for Hong Kong. I won't bow to the regime," he said.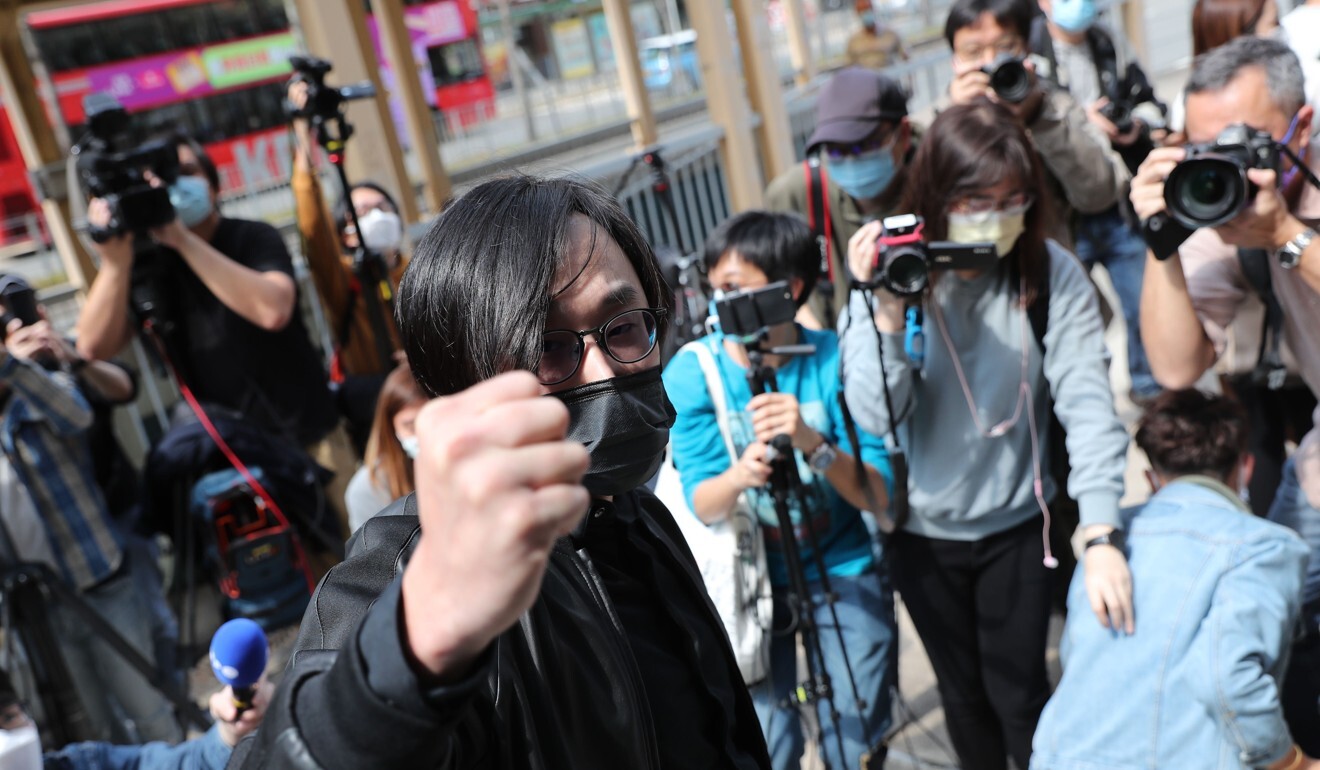 Mike Lam King-nam, who was involved in the polls and is founder of the AbouThai retail chain, said: "I've done nothing wrong or illegal. I will have no regrets if charged or put behind bars."
He said he had asked his wife, who is Thai, to leave Hong Kong with their two daughters.
The Civic Party, which has four members being charged, issued a statement, saying "justice will be on the right side of history", while the Democratic Party said it would provide legal assistance to its prosecuted members.
Those not charged had their bail extended to May 4. Clancey, the Democratic Party's To and Kwong said they were not told why that was the case.
"Even though we are not detained within custody of the police, we are still living in an increasingly restricted detention centre in Hong Kong," Clancey said.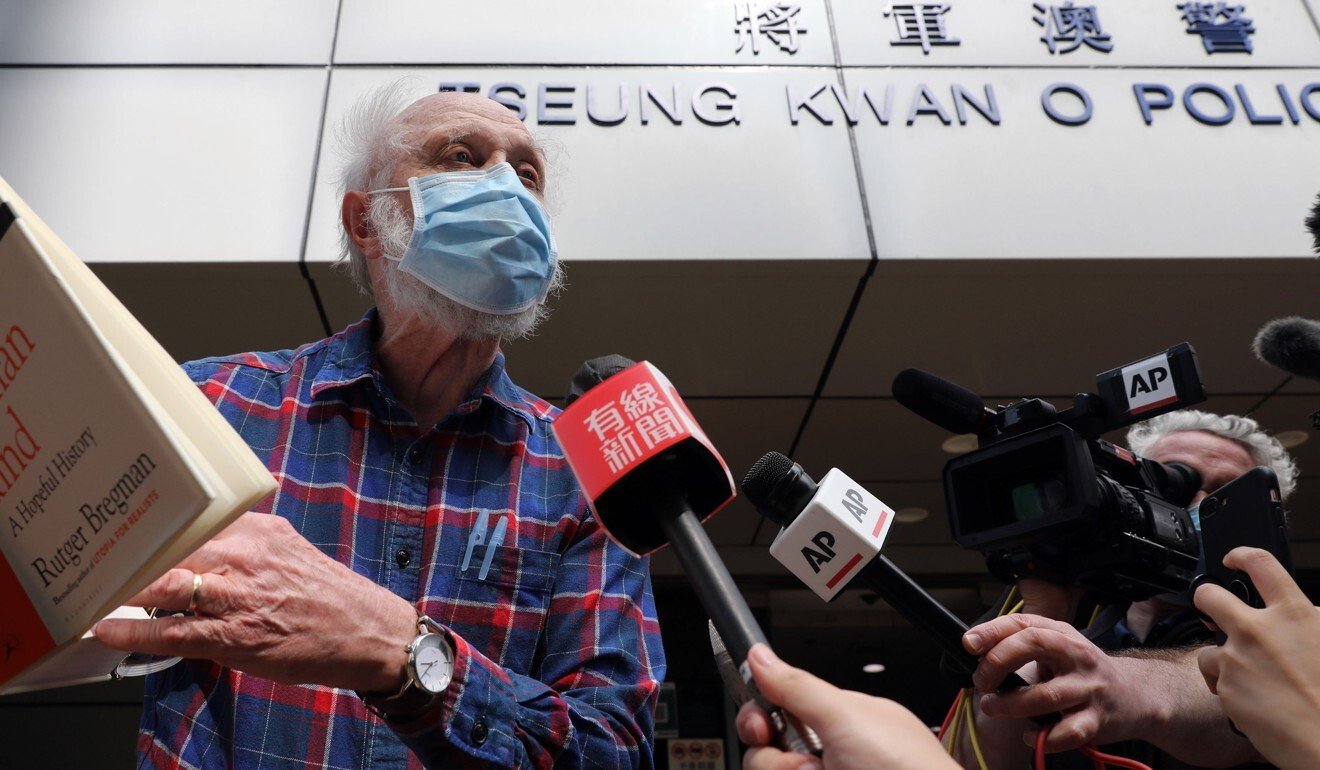 Power for Democracy, the political group he belonged to as a treasurer to co-ordinate the primaries, ceased its operation on Saturday. According to its convenor Andrew Chiu Ka-yin, who was among those charged, the decision was made in light of "the latest development in the situation of Hong Kong under the new political era".
Civil Human Rights Front's convenor Figo Chan Ho-wun appealed to opposition supporters to enter the courtroom on Monday in solidarity with those charged.
"It's not only dozens of them who were prosecuted, but also all Hongkongers who have been fighting for democracy and freedom," he said.
The European Union Office to Hong Kong and Macau, issued a statement expressing "great concern" over the charges faced by those arrested.
"The nature of these charges makes clear that legitimate political pluralism will no longer be tolerated in Hong Kong," it said, urging the authorities to abide by their commitments to fundamental freedoms and the rule of law, as enshrined in the Basic Law and the International Covenant on Civil and Political Rights.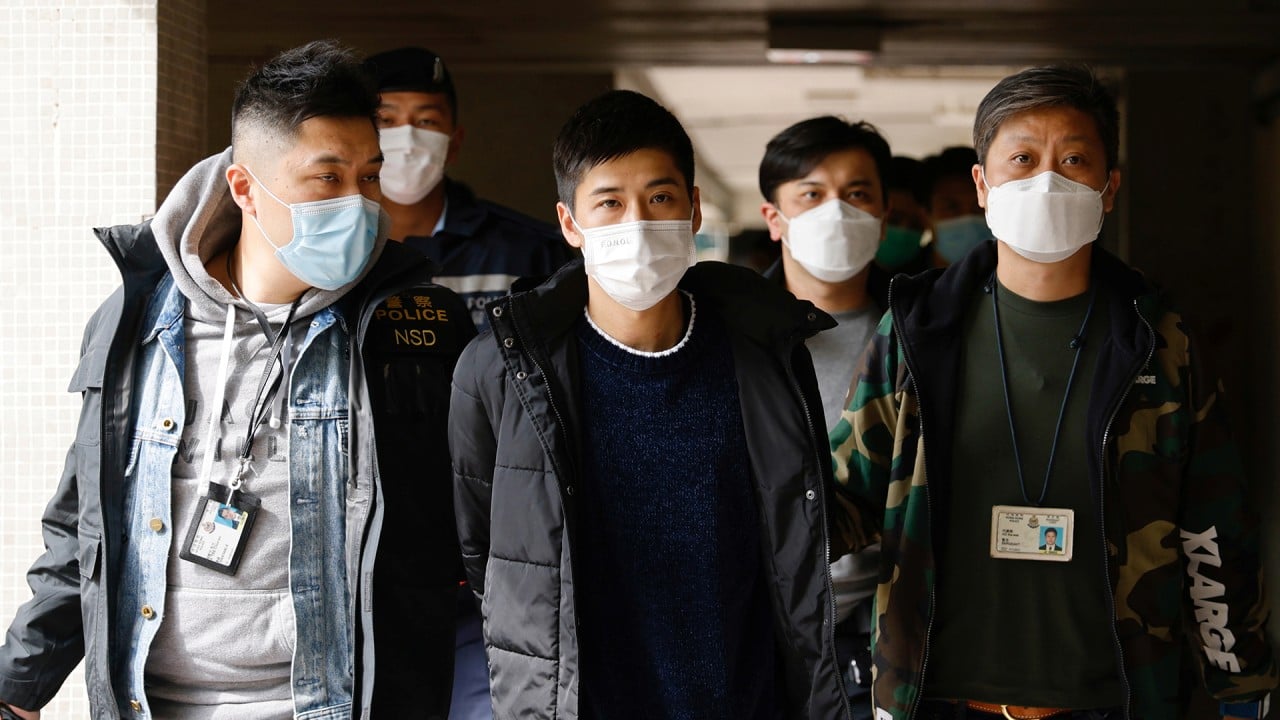 03:04
Mass arrests of Hong Kong opposition lawmakers, activists under national security law
Mass arrests of Hong Kong opposition lawmakers, activists under national security law
Chinese University political scientist Ivan Choy Chi-keung said the charges meant another huge blow to the city's pro-democracy movement, as the traditional faction had to carefully assess risks of running any future polls.
He said it would be too early to say whether Beijing was paving the way to allow certain moderate opposition figures to run, despite police not pressing charges against two democrats.
"The red line still remains unclear. Even within the same political group, Kwong was not charged despite the fact he stayed in the front line in the anti-government protests and appeared more radical than his colleague Helena Wong Pik-wan, who was charged," he said.
The police operation in January sparked a global outcry, with the suspects –
while out on bail
– accusing the force of using the law as a tool to spread "white terror" and suppress dissent in the city.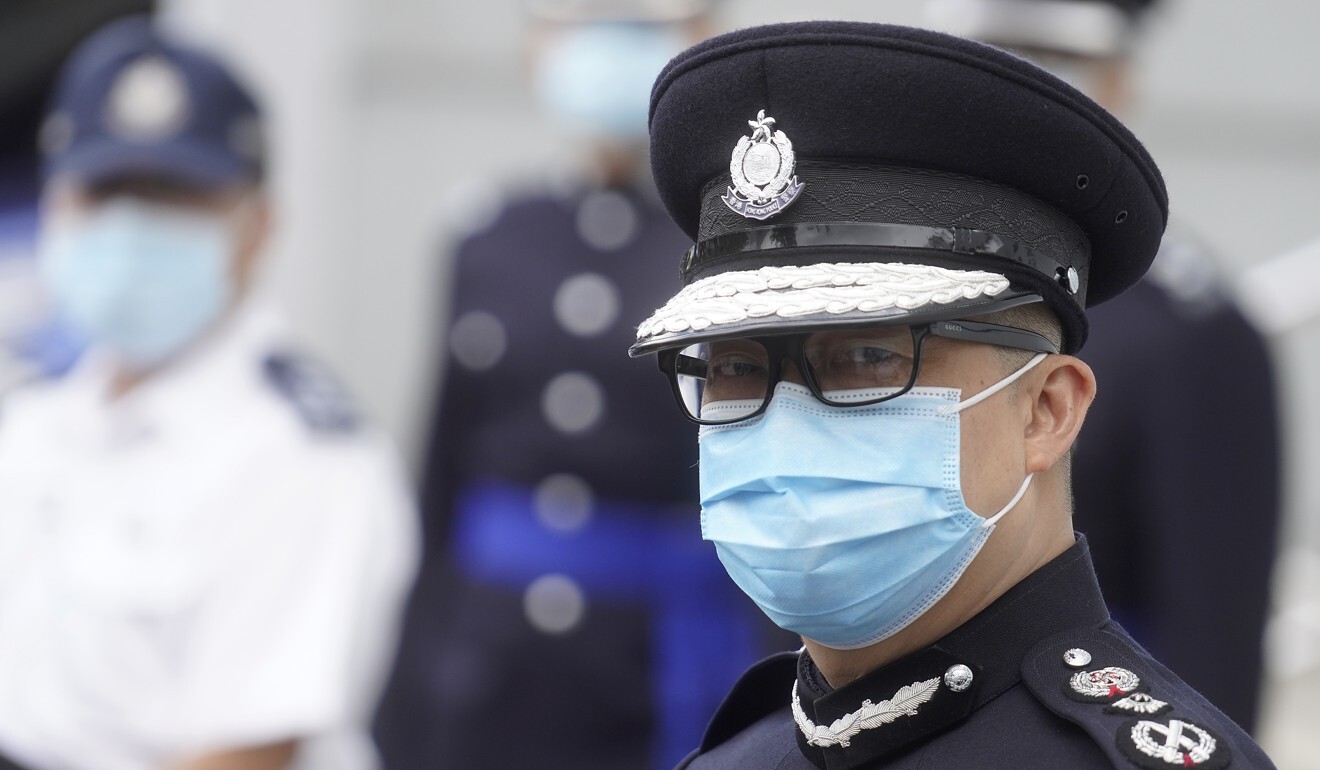 Police chief Chris Tang Ping-keung had dismissed that charge, saying the national security unit had acted on evidence and in accordance with the law, adding that the accusation against the force was often used to evade justice or to fool the public.
Also among those arrested under the legislation was media tycoon Jimmy Lai Chee-ying, founder of the tabloid-style newspaper Apple Daily, who has been denied bail after protracted legal appeals.