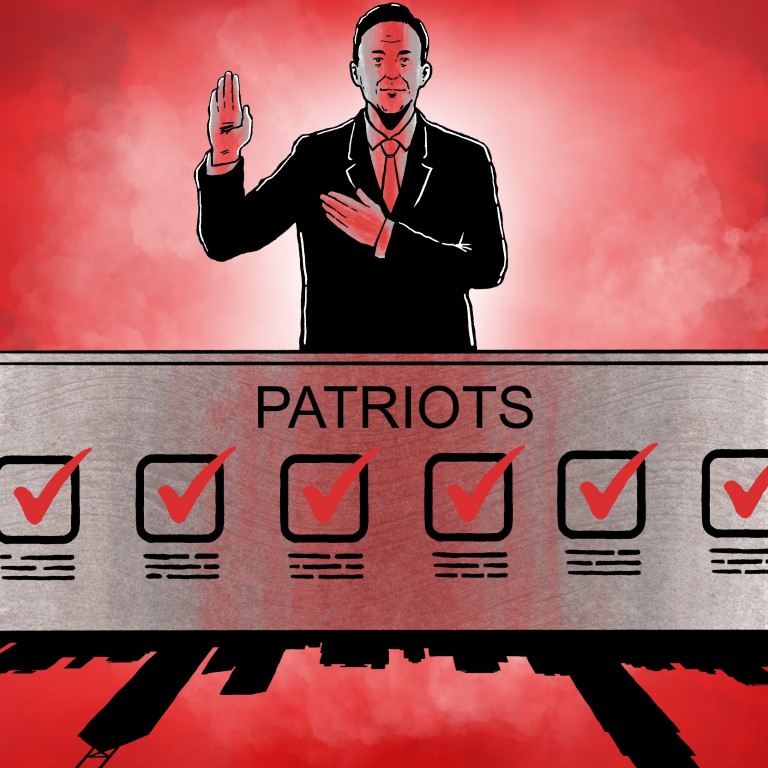 Hong Kong's electoral reform: is this the end of confrontational opposition, and who decides what's a patriot?
Beijing, according to sources, is preparing a rigorous political inoculation plan to tame the rebellious city down south
Opposition's primary last year could be the last straw for central government, following 2014's Occupy movement, the 2016 Mong Kok riot and 2019's months-long social unrest
China's political elite will gather in Beijing this week for the year's biggest legislative set piece, known as the "two sessions" or lianghui, facing a number of major political challenges, including the aftermath of the coronavirus and the ongoing rivalry with the United States. In this instalment of a series, Tony Cheung explores the agenda for Hong Kong – sweeping electoral reforms to ensure only 'patriots can govern city'.
February is usually a busy month for Choi So-yuk, a Hong Kong representative to China's legislature, the
National People's Congress
(NPC).
Like most of the other 200 pro-Beijing politicians in the city, she has to pore over reams of documents to prepare for the lianghui or two sessions, as the annual plenary meetings of the legislature and its top political advisory body are called colloquially.
Many delegates draft their own proposals to improve governance, with the focus this time being the next five-year plan for the country. In the past, Choi's pet causes were women's rights and environmental protection.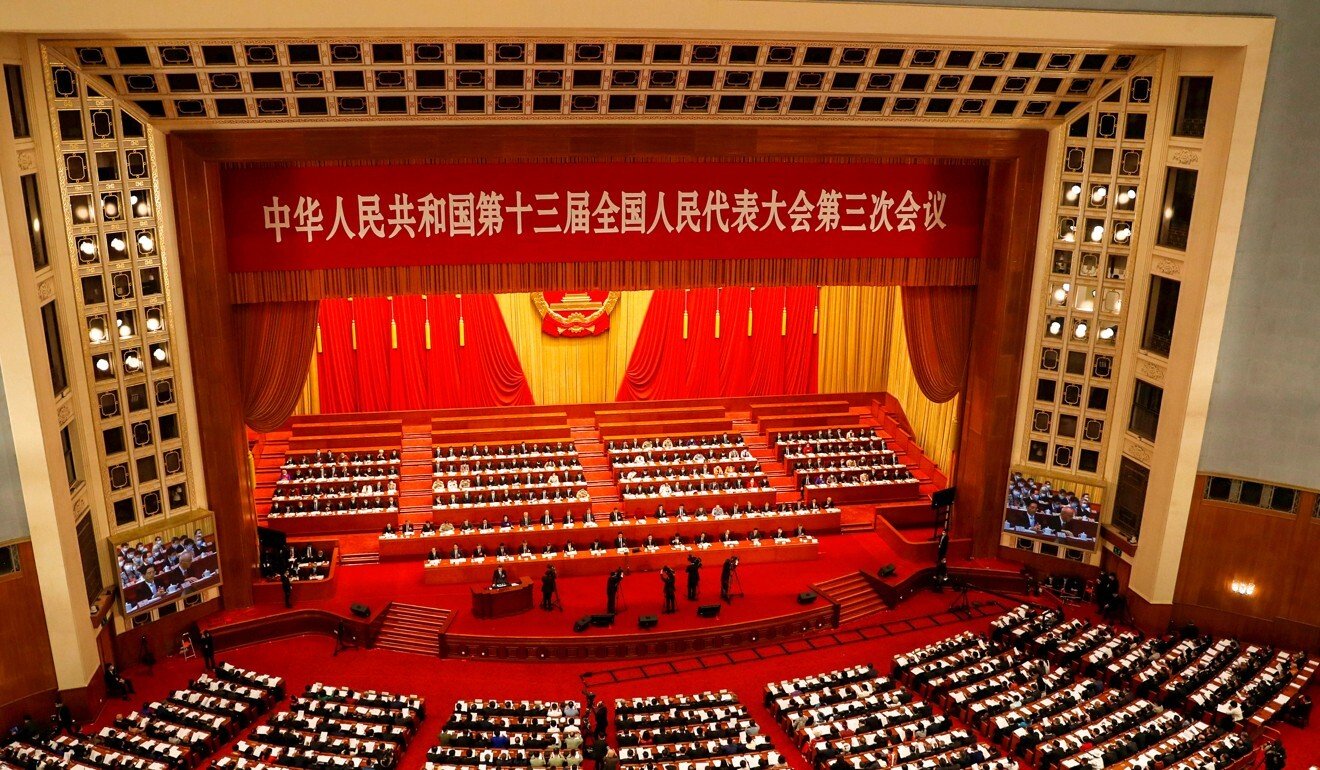 This year, Choi also had to cross the border twice to Shenzhen for her
coronavirus vaccine
doses before being cleared to fly to Beijing.
"There's no side effect or any discomfort. Some delegates were joking, asking whether it was just a glucose solution," she quipped.
But she and the others expect few sweeteners at the March meetings. Mirroring the delegates' vaccination, Beijing, according to sources, was preparing a rigorous political inoculation plan to tame the rebellious city down south.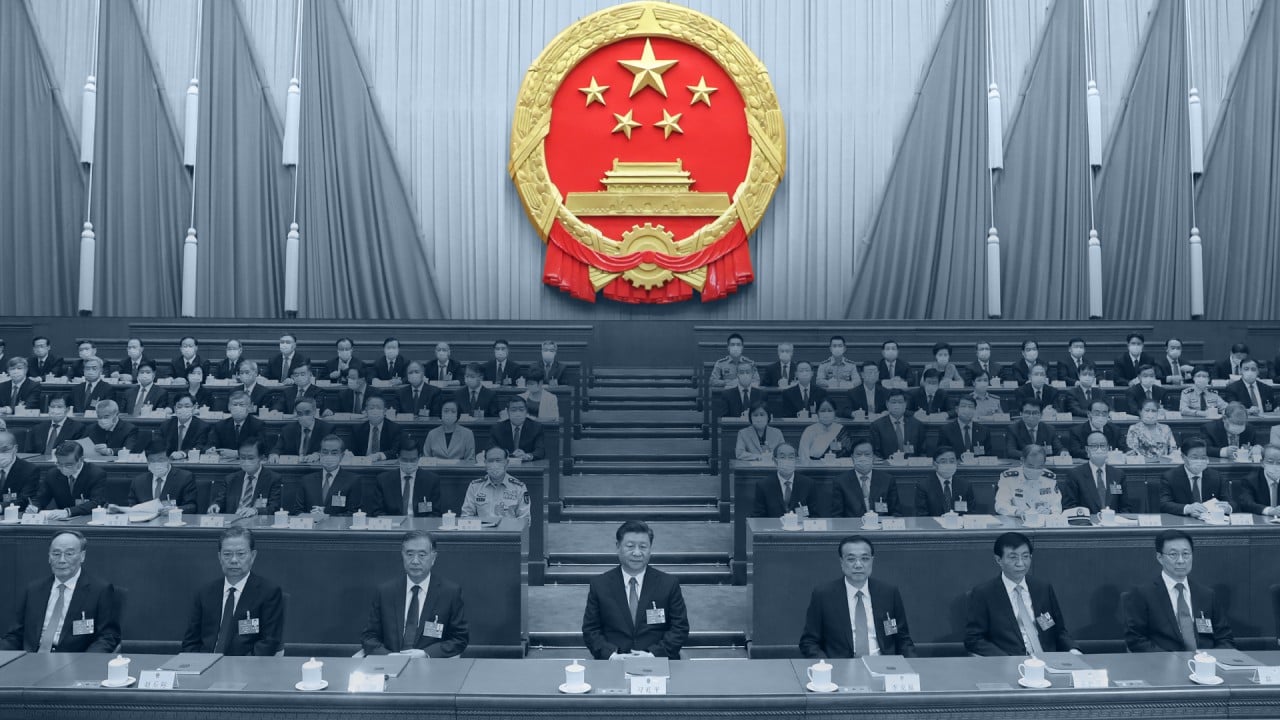 03:42
SCMP Explains: The 'two sessions' – China's most important political meetings of the year
SCMP Explains: The 'two sessions' – China's most important political meetings of the year
The NPC is expected to pass drastic reforms that would result in "patriots governing Hong Kong" and the quashing of all alleged anti-China elements.
Last week, Xia Baolong, the top Beijing official in charge of Hong Kong's affairs,
gave a preview
of the changes to come. "Those who stand in opposition to patriots are destroyers of the 'one country, two systems' principle, and they should not be allowed to take a share of the Hong Kong Special Administrative Region's political power. Not now, not ever," said Xia, the head of the State Council's Hong Kong and Macau Affairs Office (HKMAO).
Hinting at the institutions that could be targeted, he lamented how radical separatist forces that were anti-China and pro-independence had "entered the governance structure … through various elections, including the
Legislative Council
, the Chief Executive Election Committee and district councils".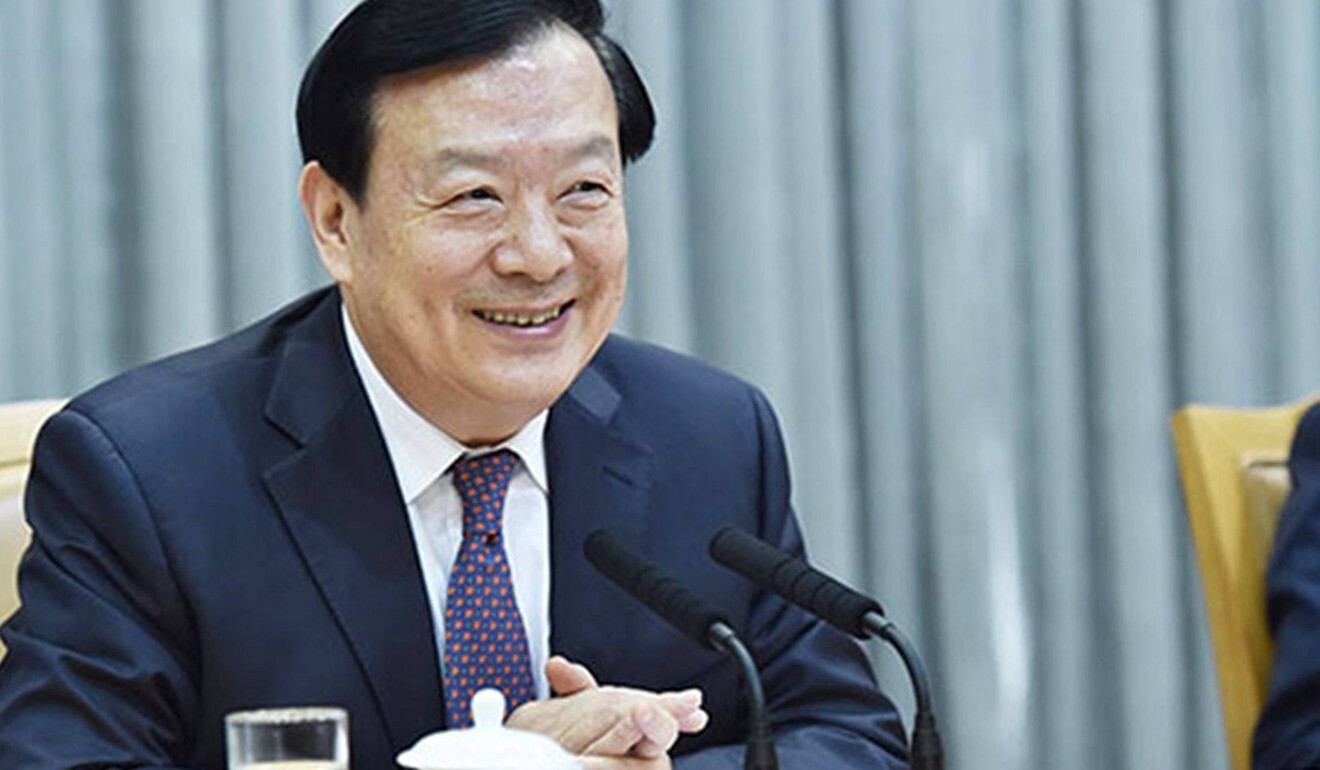 Overall, the changes are likely to result in ordinary Hongkongers having a less direct say in governance and lawmaking.
The revisions would also ensure the next chief executive elections – already a closed shop – does not throw up any surprises.
The starting point of the overhaul will be Hong Kong's Election Committee, a select group of 1,200 members who get to choose the city's leader. It comprises business elites, professionals, community leaders, district councillors, legislators and other pro-establishment politicians. The election to select the members of this committee is expected to be held in December.
Beijing views the 117 seats meant for district councillors as the most toxic segment of the committee. These seats are very likely to be held by the opposition, which swept 17 out of 18 councils at the 2019 municipal polls.
Most of the winners were
protesters
leading the anti-government, anti-China demonstrations of 2019 that had been sparked by the now-withdrawn extradition bill. This voting bloc could result in someone other than Beijing's top choice being elected as chief executive.
Sources have told the Post the central government wants to scrap all 117 district councillor seats.
The influence of Hong Kong's wealthiest tycoons and real estate giants could also be chipped away, other sources suggested. They have long been considered kingmakers in elections for the chief executive because of their direct and indirect number of votes on the committee through proxy companies.
Beijing is also rethinking the city's 70-member Legislative Council, with a view to scrapping its five so-called super seats, which are the only slots elected directly by voters. Only district councillors can run for these positions. They were introduced in 2012 as a concession to the opposition Democratic Party, which wanted more popularly elected lawmakers.
The central government has also been studying ways to shake up the way lawmakers are elected. Officials are especially irked that under the city's complex proportional representation system, strident opposition figures were able to enter Legco with a relatively small share of votes.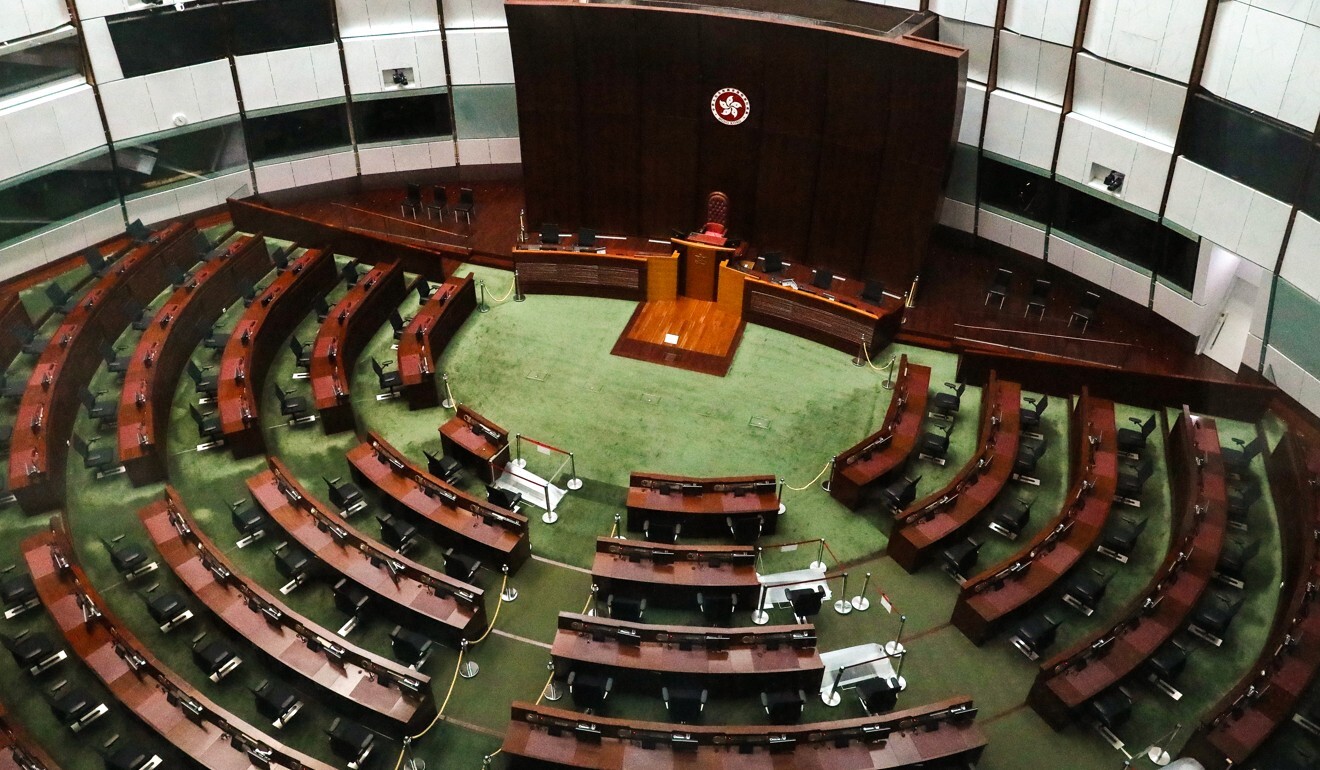 National security law not a big enough weapon?
Critics say Beijing is exhibiting deep insecurity in wanting to overhaul a political system already stacked in its favour. Less than nine months have passed since its imposition of the far-reaching national security law to ban acts of secession, subversion, terrorism and collusion with foreign forces. Introduced last June after months of disruptive and sometimes violent protests, the law had already dealt a heavy blow to the opposition, the camp's supporters pointed out.
Four opposition lawmakers were ousted, prompting the mass resignations of 15 others. There were also mass arrests of opposition lawmakers and raids on activists' offices. The actions had a chilling effect on the opposition camp, its members said.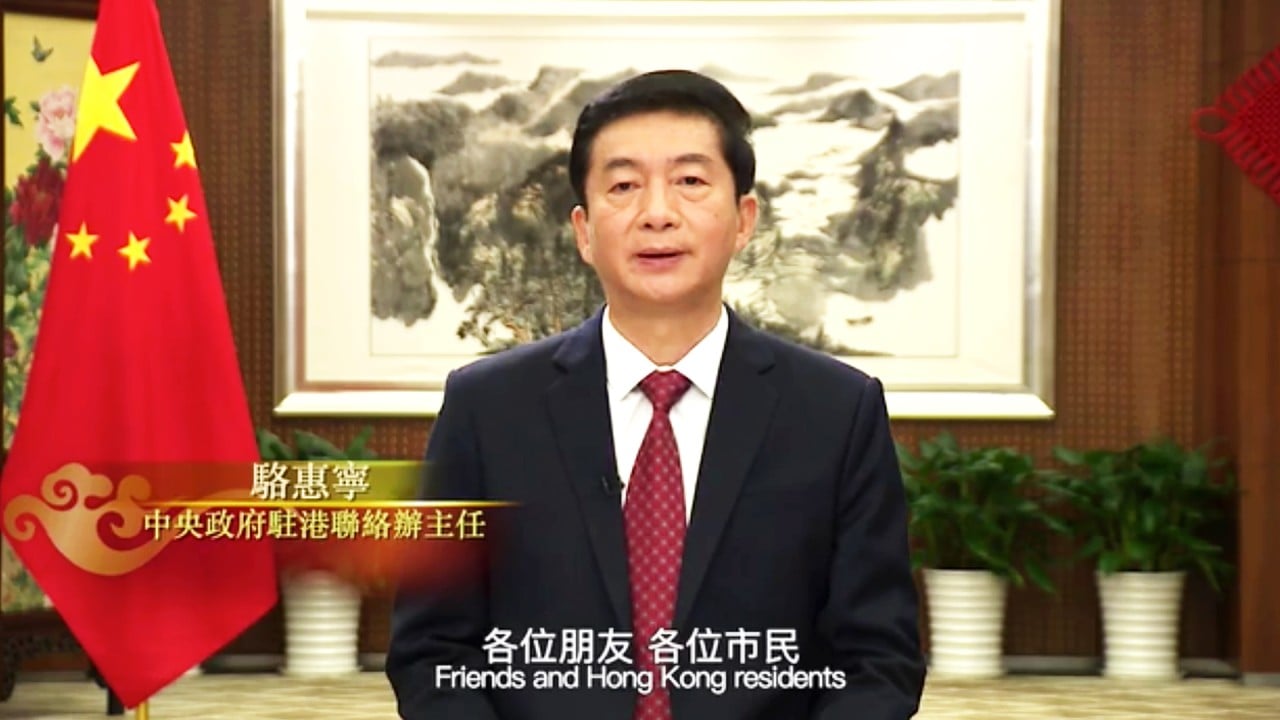 02:42
Beijing's liaison office chief Luo Huining stresses principle of 'patriots governing Hong Kong'
Beijing's liaison office chief Luo Huining stresses principle of 'patriots governing Hong Kong'
But China watcher Song Sio-chong, a professor at Shenzhen University's Centre for Basic Laws of Hong Kong and Macau, said the camp could still have a good year if the current system were maintained. It would probably win its traditional seats in the Election Committee, giving it around 320 votes, and also secure those of the 117 district councillors.
In 2017, when
Carrie Lam Cheng Yuet-ngor
was elected as chief executive, these 117 seats were held by the pro-establishment camp. Even so, she only garnered about 65 per cent of the votes. Similarly, her predecessor
Leung Chun-ying
in 2012 won just 60 per cent.
"If all these votes go to the opposition camp, the next pro-establishment candidate may only get about 600 votes," Song said.
Although candidates are pre-vetted by the establishment, Beijing will have its preferred choice. The prospect of someone else becoming chief executive is a real fear for Beijing, Song said.
Intriguingly, Leung, who is now a vice-chairman of the mainland's top advisory body, has been flagging how the chief executive could be chosen by consultation, not election, as spelled out in the
Basic Law
. He repeatedly denied, however, this was an idea being seeded by Beijing, and insisted he was just pointing out options.
Tian Feilong, a Beijing-based Hong Kong affairs expert, said while the leadership race was an immediate issue, Beijing's ultimate goal for the long term was to ensure "patriots govern Hong Kong". In effect, this would sideline establishment figures who sympathise with pro-independence sentiments or are too weak to resist such forces.
President Xi Jinping
declared in January at a virtual meeting with Carrie Lam that "patriots governing Hong Kong" was a fundamental precondition to the one country, two systems formula for Hong Kong.
From Beijing's perspective, the central government had shown restraint after Hong Kong's 1997 return to mainland rule. "Since the handover, mainland officials repeatedly quoted the Chinese idiom that 'well water does not mix with river water', and Beijing rarely interfered with Hong Kong affairs," Tian said.
He highlighted two turning points for Beijing: the
Occupy movement
of 2014 and the
Mong Kok riot
of 2016. The Occupy protests made Beijing suspect that Hong Kong's localists were colluding with external elements, Tian said. Beijing viewed the Mong Kok riots two years later, which were started by local activists who blocked roads and attacked police, as marking "the rise of a more violent, radicalised and youth-led localism".
Then came the
2019 social unrest
. Beijing saw Hongkongers storming the legislature, desecrating the national emblem outside the liaison office, and calling on foreign governments to impose sanctions.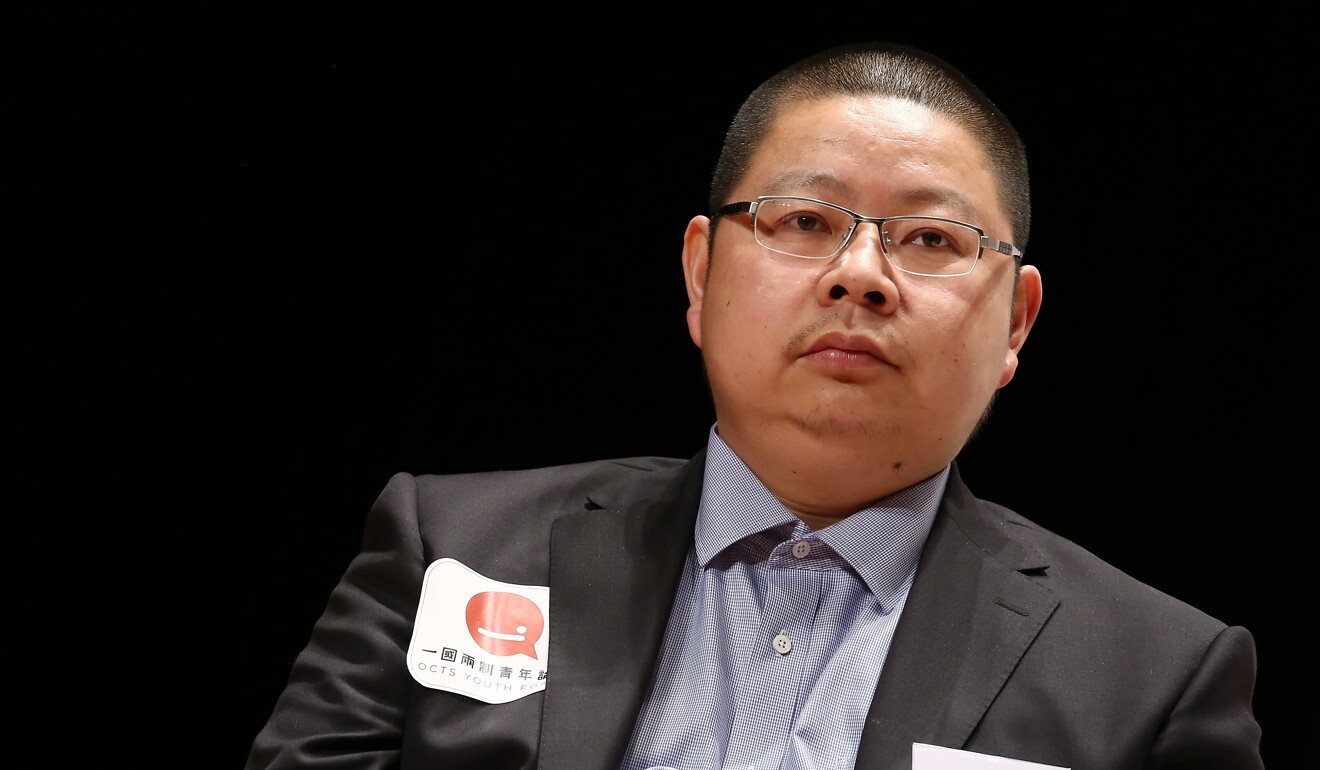 If these clashes did not seal the opposition's fate, another incident last year did. The camp decided to stage
unofficial primary polls
to shortlist candidates to boost their chances of winning more than 35 seats in Legco so they could control the 70-member chamber.
To their supporters, the so-called 35-plus strategy was a peaceful and legitimate exercise of their democratic rights. Beijing saw them as crossing the Rubicon with their talk of using their hoped-for majority to block the budget and force the chief executive to step down.
Occupy co-founder and mastermind of the plan,
Benny Tai Yiu-ting
wrote an article headlined "The 10 steps to real
laam chau
– the fate of Hong Kong" in the tabloid-style
Apple Daily
newspaper last April, using a phrase popular with radical protesters that means "mutual destruction".
"When it comes to the tenth step, we will already be holding the Chinese Communist Party and jumping off the cliff together," Tai wrote.
Mainland experts said the 35-plus plan hardened Beijing's resolve to crush the opposition and overhaul the political system.
"President Xi mentioned in Hong Kong in July 2017 that the central government would not allow any act that endangered national security, challenged Beijing's power and the Basic Law's authority, or used Hong Kong as a base to infiltrate or sabotage the mainland," Tian said.
"When the Hong Kong government was unable to act … the central government had a responsibility to act."
Some 53 leaders and participants of the primaries were arrested in January and on Sunday,
47 were charged
with conspiring to subvert state power under the national security law.
Stanley Ng Chau-pei, a local NPC deputy, said the opposition camp had brought its current predicament onto itself by repeatedly challenging Beijing's bottom lines.
"Since the Communist Party's 19th Congress in October 2017, Beijing has included one country, two systems as a key principle of the country's governance," he said.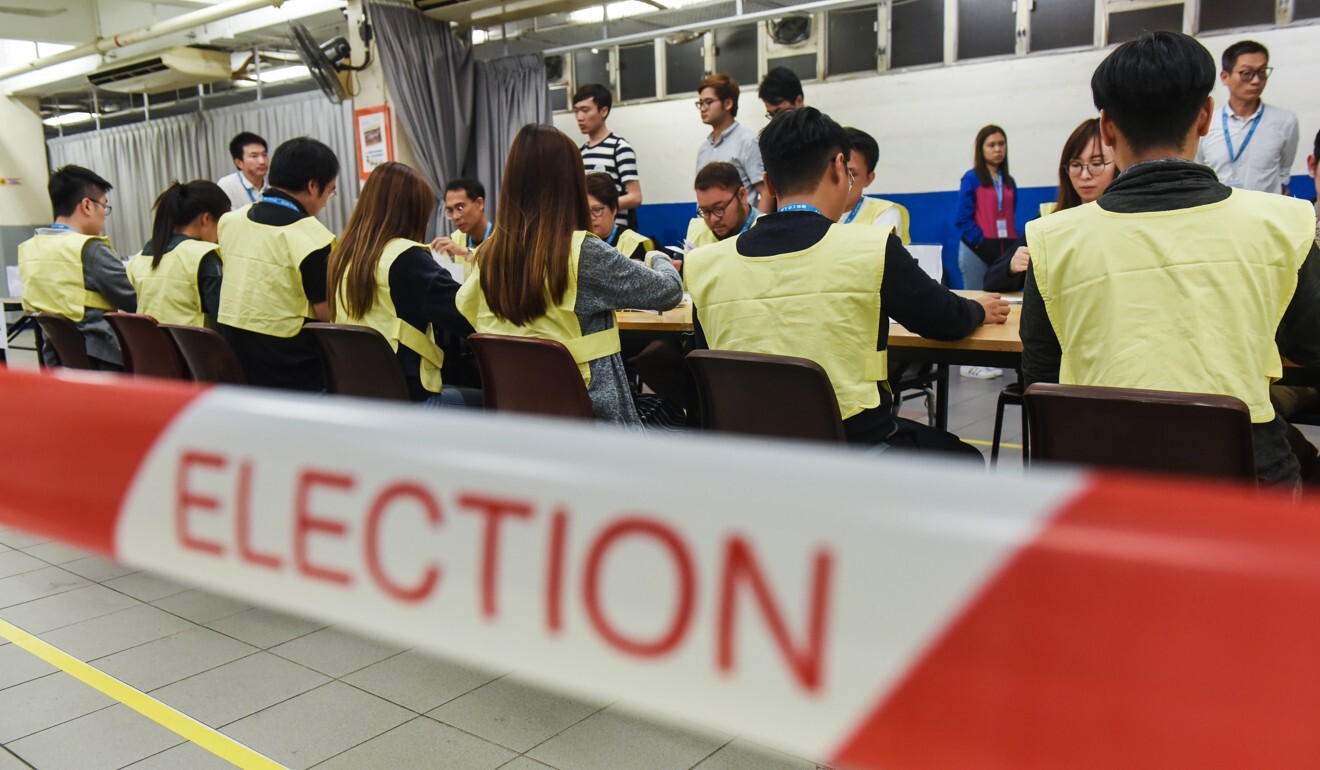 The changes ahead and who decides who is a patriot?
Xia, head of the HKMAO, promised that the central government would communicate with the local administration and consult different sectors before initiating changes. On Sunday, he went to Shenzhen to collect views from Hong Kong leaders ahead of the lianghui.
The Post reported on February 24 that apart from overhauling the Election Committee, the five geographical constituencies in Legco polls could be broken into 18 districts along with the scrapping of the five super seats.
One key proposal is to replace the proportional representation system for the geographical constituencies with a "one vote, two seats" mechanism to allocate the 35 directly elected seats. This would improve the odds of the pro-Beijing candidates.
The other 35 Legco seats are functional constituency spots elected by different sectors that tend to give more seats to the pro-Beijing camp.
Critics have questioned why Beijing could not leave the city government to carry out its own political reform, including holding a public consultation exercise.
But Tian said changes to the Basic Law, the city's mini-constitution, would inevitably involve the NPC, which has power to initiate any amendment to the nation's and the city's constitutional documents.
Local laws such as the Chief Executive Election Ordinance would need to be amended by the city's government to effect the changes decided by Beijing, sources said.
Currently, Annex I and II of the Basic Law specify the composition of Legco and the Election Committee respectively.
"Local legislative work needs to be done," a source said. "It should touch on these two annexes."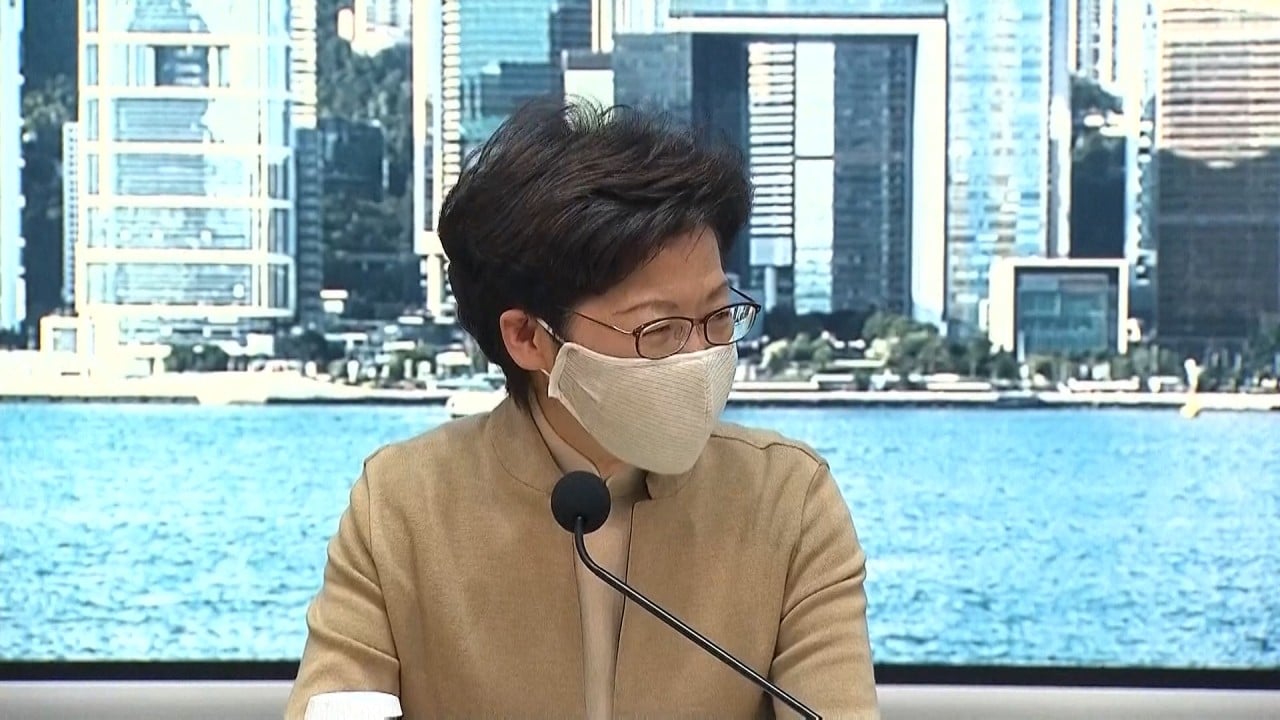 01:13
Hong Kong Legco 'not a rubber stamp', says Carrie Lam after all opposition lawmakers resign
Hong Kong Legco 'not a rubber stamp', says Carrie Lam after all opposition lawmakers resign
One of the most closely watched changes will be how any new legislation defines a patriot.
Xia noted that the late paramount leader Deng Xiaoping had also stressed the importance of patriots in 1984 ahead of the handover talks. He had defined them as citizens who respect the Chinese nation, sincerely support China's resumption of sovereignty over Hong Kong, and would not harm the city's prosperity and stability.
Xia said Deng had focused mainly on having a "patriotic heart" and being sincere. The Beijing representative said this broad definition required further explanation. He said patriots were those who: sincerely safeguard national sovereignty, security and development interests; respect the fundamental system of the country and constitutional order of the city; and do one's utmost to maintain its prosperity and stability.
Former opposition lawmaker Lam Cheuk-ting, vice-chairman of the Democratic Party, said he considered himself a patriot based on Xia's definition. Lam pointed out that the first article in his Democratic Party manifesto specified that Hong Kong is part of China and it supported the handover, even though it opposed the 1989 Tiananmen Square crackdown against pro-democracy activists.
"We also showed our care for the country when there were natural disasters such as floods and earthquakes, and we supported human rights and freedoms in the mainland," Lam added. "If these were not acts of patriotism, are you saying that we must love the Communist Party to qualify?"
Lam said preserving the Communist Party's power seemed more important to Beijing than loving the country. "Pro-Beijing delegates can have foreign passports, but they love the Communist Party. That's what Beijing really wants," he said.
But NPC delegate Ng Chau-pei said Xia did not say that one had to publicly declare one's love for the Communist Party to qualify as a patriot. "No opposition party should be against its own nation, and no patriot should be excluded from the opposition," he said.
"All Beijing wanted was that you respect your country and constitution … You can still criticise the policies of the Communist Party, but as patriots you don't publicly reprimand it, obstruct its rule, or call for an end to its rule."
As to the actual mechanics of determining who was a patriot, Ng noted proposals for a new institution to carry out this role. "This can be further discussed," he said, hinting it could be on the cards.
He and others said that Xia had stressed in his speech that Beijing was not asking for political homogeneity with the impending reforms.
But Lam Cheuk-ting said few believed Xia. The reforms would make Hong Kong less vibrant, while China also risked more international opprobrium, he said.
Tian said Beijing was not the least bit bothered by such condemnation when sovereignty was involved.
"Legco used to have a small role in monitoring the government, and allowed officials to hear some public opinion. This will end," Lam said.
"If you are just patriots who only listen to the central government and do not dare to speak your mind, you cannot represent Hong Kong people, and you won't be recognised by Hong Kong people either."
But Ng dismissed such worries, saying Legco would be inclusive because of people's desire to serve their city, and despite all that had happened, the goal for universal suffrage was still enshrined in the Basic Law and there was still hope of progress if calm was restored.
"But if the atmosphere remains bad, and Beijing can see many loopholes in various systems that can be used by these activists, then the central government would definitely be much more cautious about the pace of democratic developments."
Read more in our two sessions series.