Here's everything we know – and don't know – about Hong Kong's proposed electoral overhaul
Under the biggest shake-up to Hong Kong's elections since its return to China in 1997, the rules of two major political races will be rewritten
But while officials gathering in Beijing for the annual 'two sessions' have outlined the broad strokes of the changes, many details remain unknown
After months of angst and speculation in Hong Kong political circles, Beijing's plan to drastically revamp the city's electoral system has finally been officially unveiled, with top officials insisting on the urgent need to ensure the city is run by "patriots".
There was to be no repeat of the
2019 protests
when anti-government, anti-China elements – often with opposition lawmakers in the thick of the action – caused chaos and threatened national security, various leaders said over the past several days.
Under the biggest shake-up to the city's elections since its return to China in 1997, the rules of two major political races will be rewritten, with the already-delayed
Legislative Council
poll – originally scheduled for last September – likely to be further postponed, according to Hong Kong deputies to China's top legislature who were briefed on the proposals.
While
National People's Congress
(NPC) vice-chairman Wang Chen on Friday vowed to establish "a democratic electoral system with Hong Kong characteristics", critics have warned the changes would further quash dissent and roll back years of efforts to liberalise the system.
The central government has insisted the moves were necessary to ensure "one country, two systems" could get back on track and national security could be upheld. On Sunday, Chinese vice-premier Han Zheng, who takes care of Hong Kong affairs,
said the government would be resolute in making the changes
, characterising it as a battle against subversion.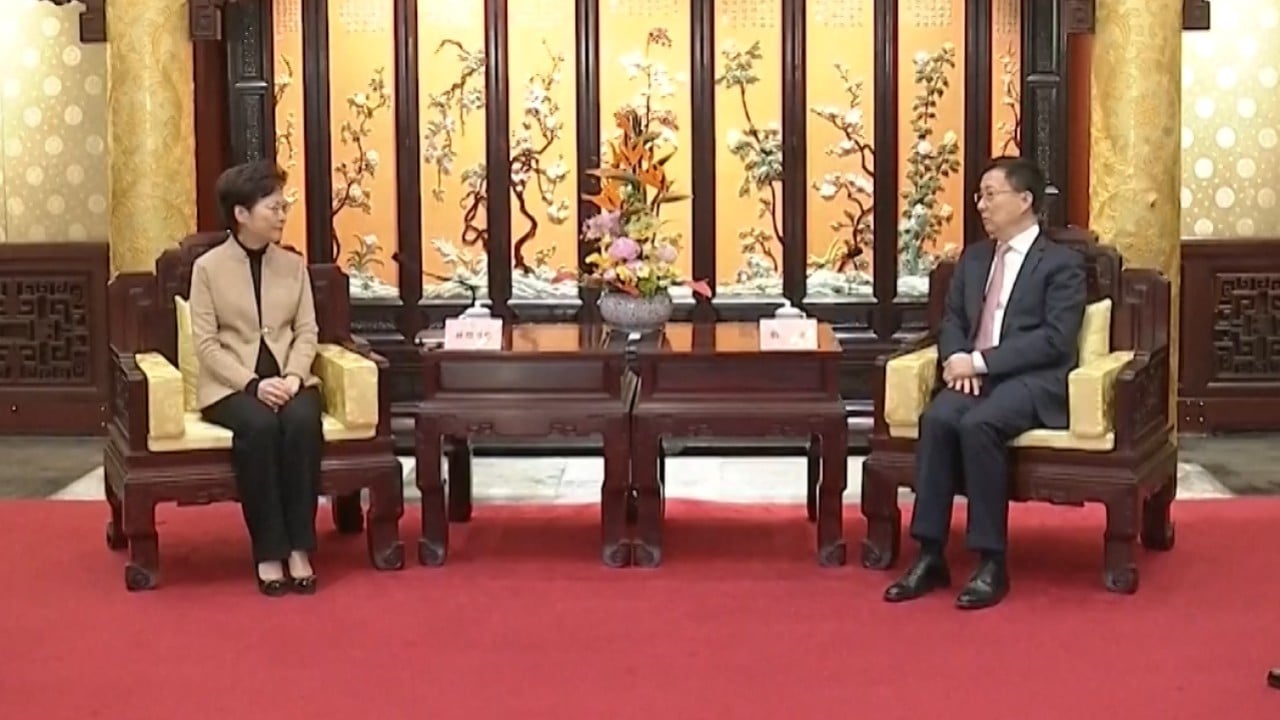 01:07
Beijing tells Hong Kong leader to 'seriously implement' overhaul of city's electoral system
Beijing tells Hong Kong leader to 'seriously implement' overhaul of city's electoral system
As delegates to the annual "
two sessions
" in Beijing begin discussions on a resolution on Hong Kong electoral reform on Monday morning – with an amended version expected as early as Tuesday – here is what we know so far about the fundamental overhaul.
Axing district councillor seats from the Election Committee
What we know:
The 1,200-member committee is set to elect the city's next leader roughly a year from now.
It currently consists of four sectors – business, professional, social and political – with 300 members from each.
Of those members, 117 are elected by Hong Kong's 452 district councillors, most of whom now belong to the opposition following its landslide victory at the
2019 polls
. With opposition members expected to win all 117 seats, district councillors are expected to be barred from the committee's political sector under Beijing's changes.
While former Legco president Rita Fan Hsu Lai-tai has argued that the decision reflects the fact that the councils are not "organs of political power", critics see it as an attempt to quash the opposition's influence in the 2022 leadership race.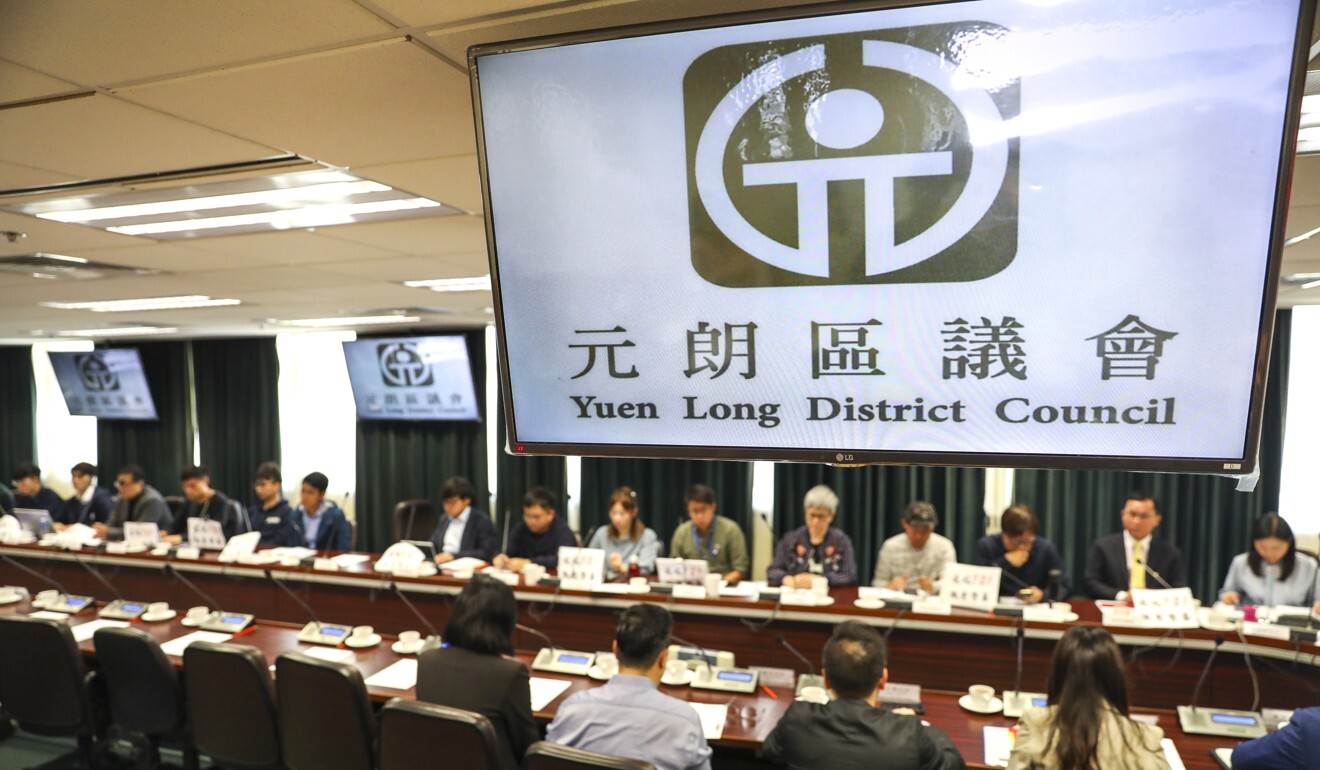 What we don't know:
According to Annex I of the Basic Law, the 300-strong political sector is to be composed of lawmakers, members of the rural leaders' group Heung Yee Kuk, Hong Kong deputies to the NPC and
Chinese People's Political Consultative Conference
(CPPCC), and elected district councillors.
It remains unclear how the 117 vacancies will be filled under Beijing's changes. One option is to give more seats to about 200 local delegates to the CPPCC, who only account for 51 seats on the body.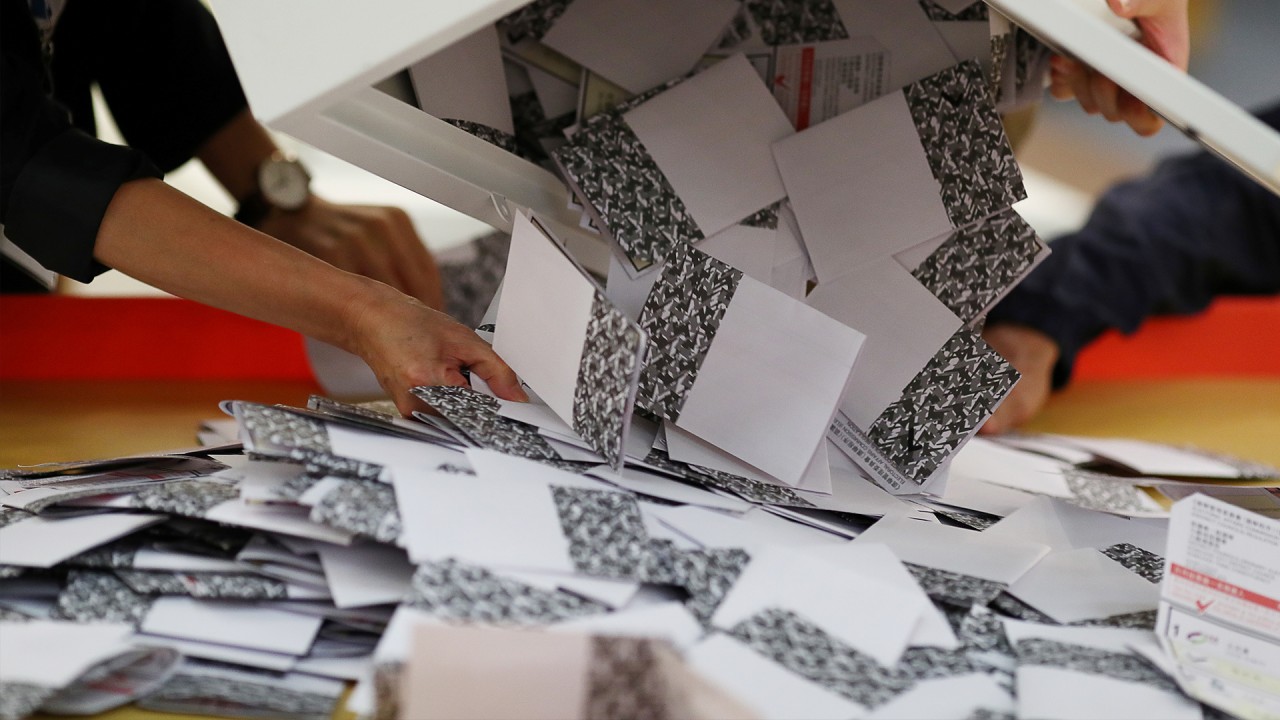 06:05
Two sessions: China's parliament plans an overhaul of Hong Kong's electoral system
Two sessions: China's parliament plans an overhaul of Hong Kong's electoral system
Adding a 300-member 'fifth sector' to the body
What we know:
A new sector of 300 members is expected to be added to the Election Committee, taking the total number of seats to 1,500.
In the past, chief executive hopefuls needed to obtain nominations from any 150 of the Election Committee's 1,200 members. This meant candidates who were not deemed as Beijing's chosen one could still have a foot in the door to run by turning to, for example, the professional sector, which has a high number of opposition members.
In the future, candidates will still need to obtain the endorsement of one-eighth, or 188, of the 1,500 members, but they must have at least 15 nominations from each of the five sectors. This means they need to get broad-based support from all sectors just to get approval to run, effectively raising the barriers to contest.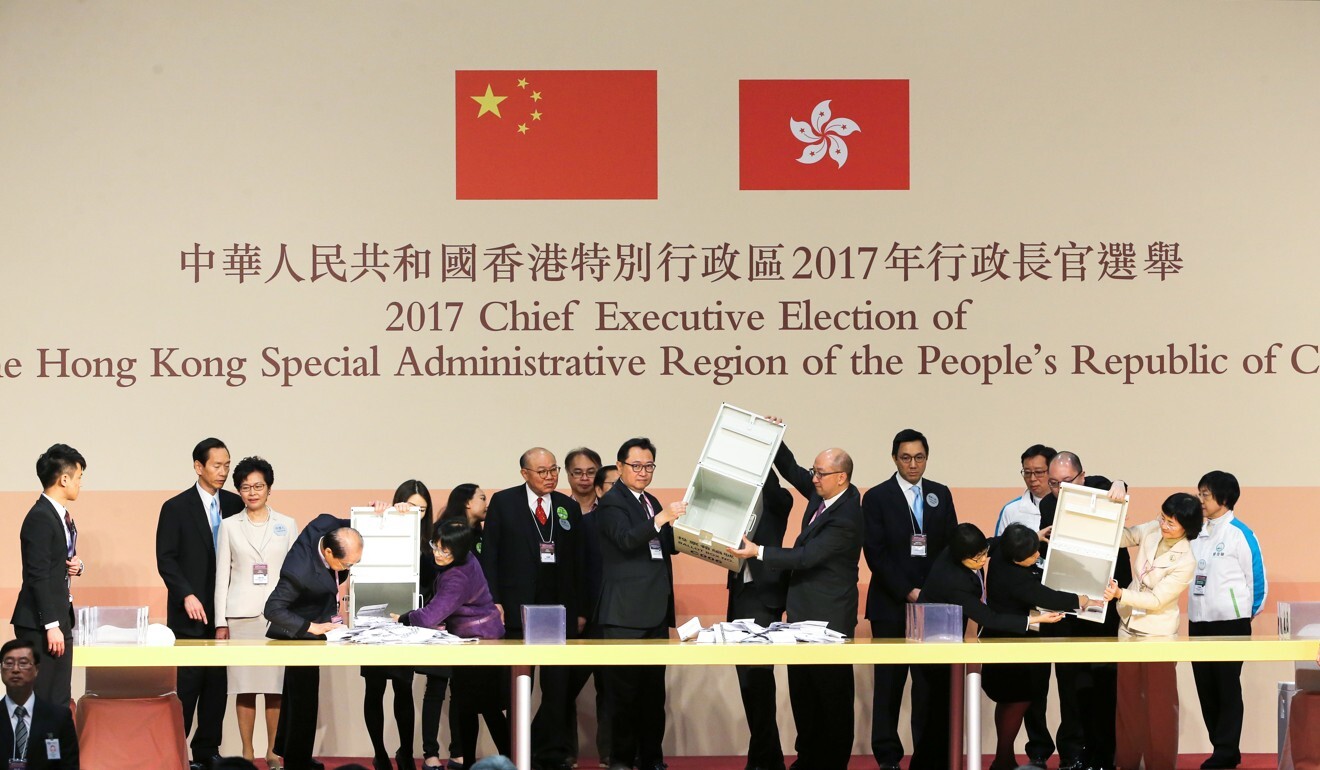 What we don't know:
It remains unclear how the 300 new seats will be filled. Some have floated the idea that they could be given to Hong Kong members of prominent mainland Chinese business, social and academic groups, such as the All-China Federation of Industry and Commerce, and the All-China Women's Federation.
Setting up a vetting mechanism to decide who is a 'patriot'
What we know:
Wang, the NPC vice-chairman, has declared that "a full vetting mechanism" would be necessary under the new electoral system, though he did not give any details.
Elsie Leung, a former vice-chairwoman of the Basic Law Committee, said the committee would not just vet potential candidates but also scrutinise their actions
throughout their time in office
, suggesting it would be a powerful body with broad powers.
Lau Siu-kai, vice-chairman of the semi-official think tank the Chinese Association of Hong Kong and Macau Studies, said he expected the committee to have "independent investigative" powers.
Local delegates to the NPC with knowledge of the proposal have hinted that the body would likely comprise senior officials who would assess the candidacies of those running for seats on the Election Committee or in Legco. The body is also expected to review electoral officers' decisions on candidacies to ensure public office holders are sufficiently patriotic.
What we don't know:
The committee's establishment was expected to be far-reaching, but its composition and members' criteria in vetting remain a huge question mark.
Maggie Chan Man-ki, a lawyer and NPC deputy, suggested that the chief executive should sit on the committee, which would review whether public officers and election candidates at every level could fulfil the patriotism requirement.
Basic Law
Committee member Priscilla Leung Mei-fun said the committee should be "broadly representative", and could help weed out candidates who might advocate independence or self-determination, even after signing the existing declaration forms pledging allegiance.
Expanding the Legislative Council by 20 seats
What we know:
The Legislative Council currently consists of 70 members, half of whom are selected to represent geographical constituencies through direct elections, and the other half of whom are chosen by votes within certain functional constituencies. Under the proposed electoral changes, the number of seats in Legco could be increased to 90, with new members being chosen from the Election Committee.
However, since the committee will not have its next election until December, people briefed on the matter say Beijing is considering postponing the Legco polls yet again to allow for newly elected members of the body to join the legislature.
What we don't know:
Although Wang, the NPC official, said members of the election committee should constitute "a relatively large proportion" of the new 90-member legislature, he did not specify exactly how many seats they should get.
Sources have told the Post that under Beijing's plan, five in Legco's functional constituencies and five in its geographical ones would be scrapped to reduce the size of the two groups to just 30 members. The Election Committee would then elect 30 lawmakers from within its own ranks to fill a new 30-member sector.
But one local media outlet has cited sources saying that in the revamped Legco, the election committee will be the strongest force, with 40 seats. Under that plan, the number of seats for functional constituencies would be reduced to 30, while the number of geographical seats would drop to 20.
Lau Siu-kai warned however, such a proportion would make it harder for parties reliant on grass-roots support to survive, and more importantly, do the central government's bidding of cultivating patriots among ordinary Hongkongers if they lack political influence.
The pro-establishment camp has also floated the possibility of breaking up the city's five geographical constituencies into 10 to 18. The current proportional representation system of allocating the directly elected seats, in place since Hong Kong's first postcolonial Legislative Council polls in 1998, could also be replaced by a majoritarian one.
In the last Legco polls in 2016, the opposition won 19 geographical seats to their rivals' 16. According to pro-Beijing figures, a majoritarian model applied to smaller constituencies, along with other changes, would effectively prevent pan-democrats from ever controlling the legislature.
Scrapping Legco's 'super seats'
What we know:
Another possible revamp involves scrapping Legco's five district council (second) constituency seats – commonly known as "super seats". The five seats, introduced in 2012 as a compromise political reform proposal endorsed by the Democratic Party, are selected by some 4 million voters who do not cast a ballot in any other functional constituency.
The opposition has managed to maintain an edge in the "super seats" contest, winning three of the five in the 2012 and 2016 polls. Their share of the vote also increased from 51 per cent to 58 per cent in those two elections.
Axing the "super seats" reflects Beijing's concern that its imposition of the national security law last year, credited with silencing months of anti-government protests, might prompt more people to cast "protest votes" for the opposition in races with broad voter bases.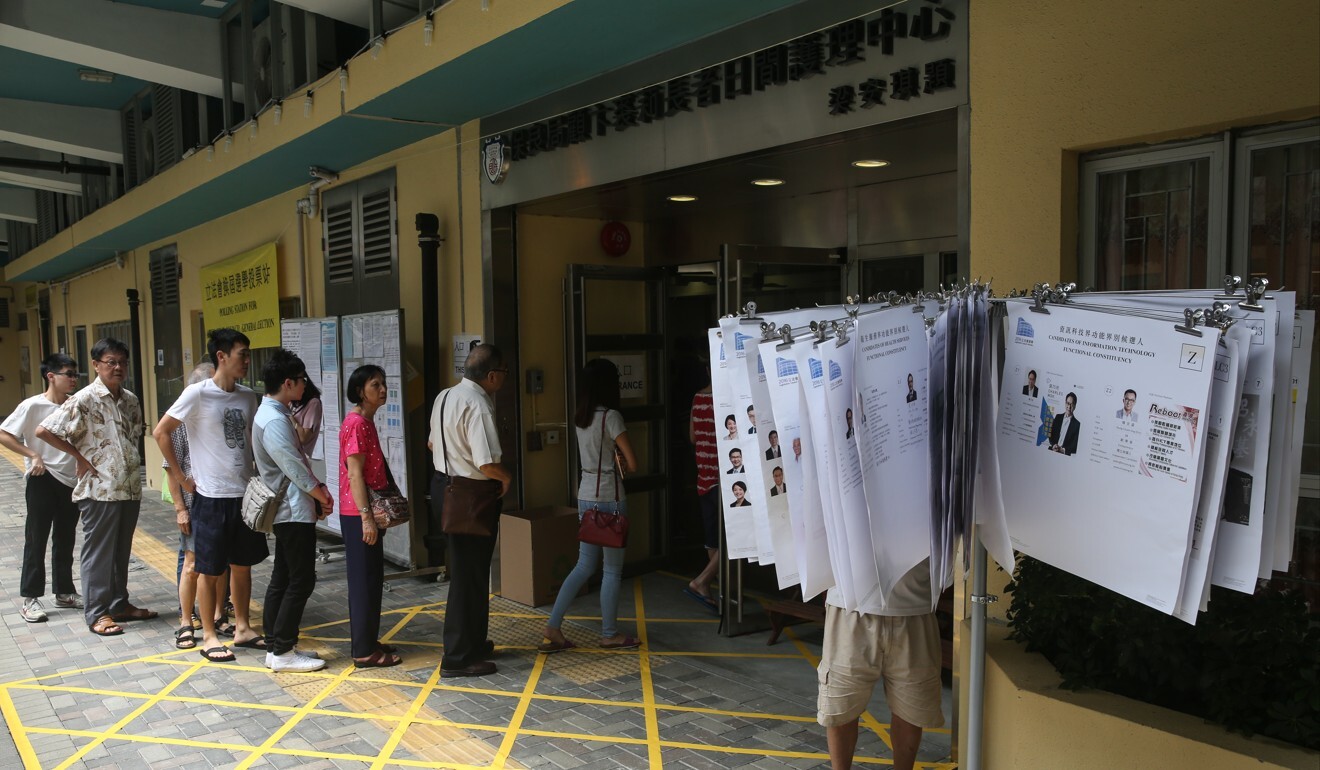 What we don't know:
One of the rationales behind the introduction of the "supers seats" was that the district councillors elected to them would represent the entire city, supplementing their geographical constituency colleagues in reflecting the people's view on citywide issues.
Now these seats are all but certain to go, and it remains unclear whether the Election Committee will select community leaders to play a similar role in the revamped Legco.
Requiring the Election Committee to nominate Legco candidates
What we know:
Tighter scrutiny will be applied to anyone running for a Legco seat, and would-be lawmakers will need to secure an unspecified number of nominations from the Election Committee, according to Wang.
Currently, a Legco election candidate needs to submit nominations from 100 registered electors of a particular geographical constituency, or 10 electors from a functional constituency, to the authorities during the nomination period.
What is clear is that with the change, the fate of opposition hopefuls in future will be at the discretion of the Election Committee, currently packed with pro-Beijing members even before the addition of the new fifth sector.
What we don't know:
Wang and other Beijing officials have stopped short of detailing the exact number of nominations candidates will need or the criteria for assessing their viability for office.
The Electoral Committee has been criticised for its "small-circle" electoral basis and its dominance by pro-establishment business elites and community leaders. The unprecedented nomination requirement could prompt election hopefuls, especially opposition members, to reassess their chances of running at all given the potential difficulty of securing committee members' support.
Lau Siu-kai has suggested that hopefuls might need to obtain nominations from members of "each of the sectors" of the committee before their candidacies can be validated.