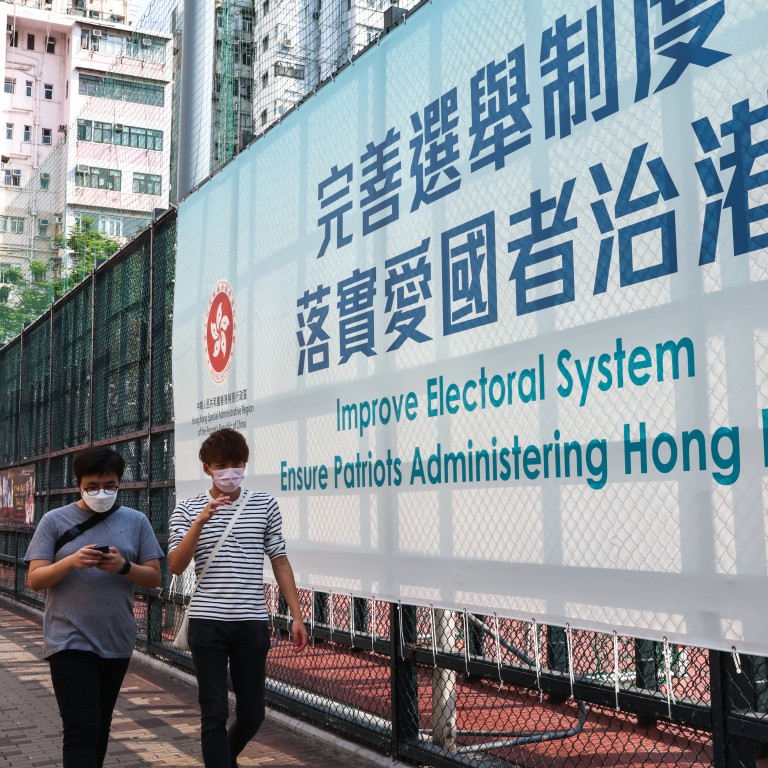 Hong Kong's colonial past echoes in new police vetting powers, pro-Beijing heavyweights say, but election hurdles could mean few face them
While the justice secretary has suggested decade-old comments could play a role in disqualifying election hopefuls, some predict few are likely to even reach police vetting stage given new barriers to running for office
Britain's Special Branch once enjoyed similar power to screen senior officials and investigate activists, though in an era before direct elections existed in city
The new powers given to Hong Kong's national security police to vet all election hopefuls are unprecedented and have raised questions about their reach and how those who wield them will ultimately be held to account.
Pro-Beijing heavyweights have compared these new police powers with those once exercised by the British intelligence agents who screened senior officials and investigated activists during colonial days. But others said the key difference was that vetting was now being extended to all would-be candidates, with no exceptions.
The drastic changes approved by China's top legislative body last week sparked concern among potential candidates and scholars, but pro-establishment heavyweights have said they do not expect police to use their new powers to disqualify potential candidates for past criticisms of the administration. 
Albert Chen Hung-yee, a constitutional law expert and member of the Basic Law Committee, said he expected few to fail the police checks, because anyone whose loyalty was suspect would have been screened out earlier under new nomination procedures. 
The new "candidate qualification review committee" must first scrutinise all who wish to run for the Legislative Council, the Election Committee or the chief executive post, ensuring the exclusion of those considered "unpatriotic".
Police would only be asked to further screen individuals "if any doubts arose", Chief Executive Carrie Lam Cheng Yuet-ngor said in a recent television interview. The police findings would then be passed to a high-level committee to decide whether to approve the candidacy.
On Saturday, however, Secretary for Justice Teresa Cheng Yeuk-wah said the new committee would consider an individual's past actions and words during the vetting process, although a decision to disqualify someone from running may not necessarily indicate a breach of the national security law.
"All available information about a candidate should be reviewed before making a judgment," she said. "We cannot limit ourselves and say we will only review a person's words and deeds in the past three to five years … Maybe something he or she mentioned 10 years ago has a connection with what the person advocates today."
Before the electoral overhaul, only political appointees were required to undergo "integrity checks" handled by police. Input from other law enforcement agencies is also sought, and the process includes interviews with the subject, referees and supervisors in addition to checks on their past.
It is not yet known how police will carry out their checks under the new system, how far back they will rake through a candidate's past, or what information will be regarded as relevant. A source told the Post police were still working out the procedures to put in place.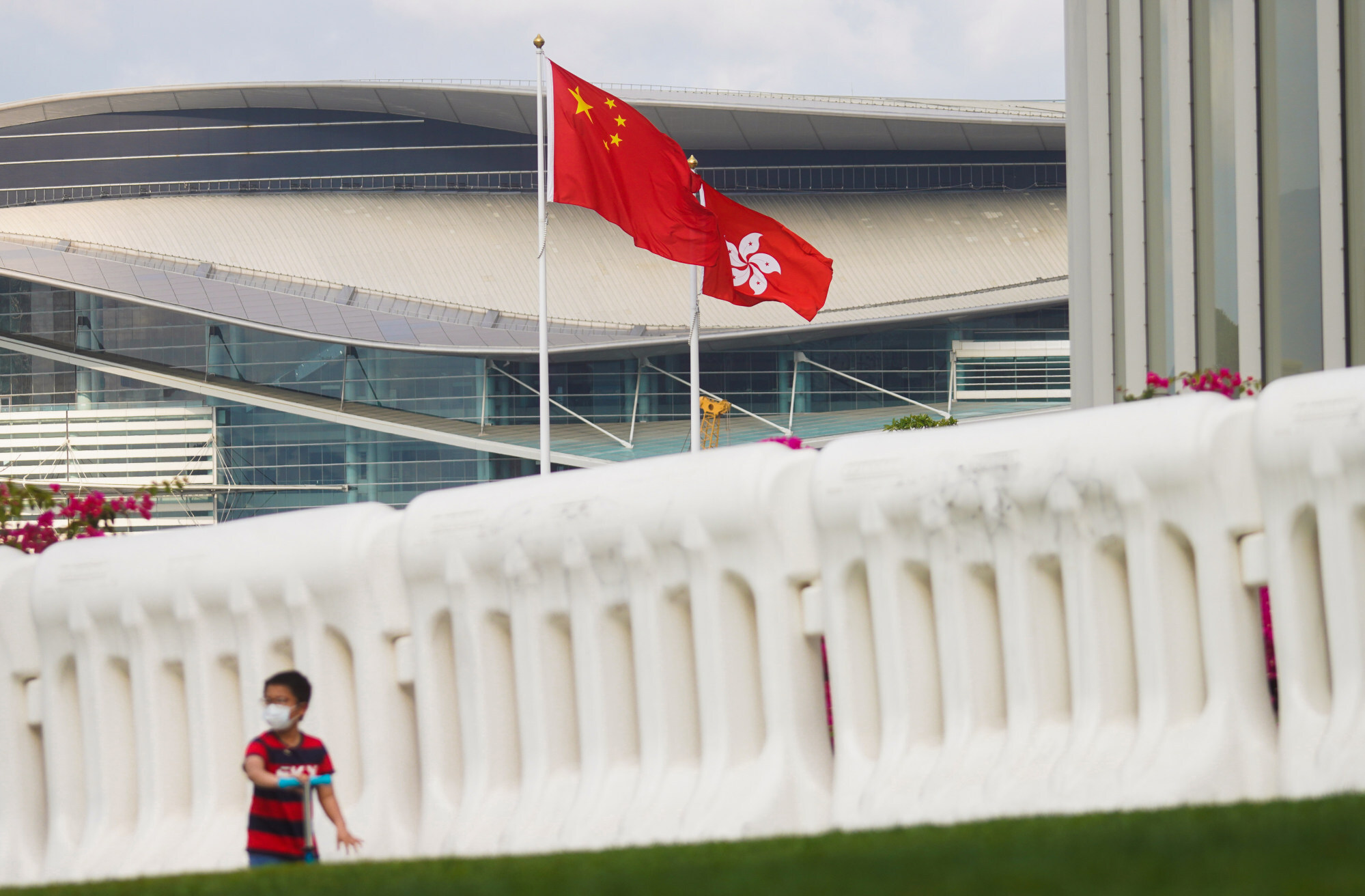 When asked what criteria police would use, Deputy Commissioner Oscar Kwok Yam-shu responded on TV recently: "I would say you only need to look at how all countries on Earth conduct national security, intelligence and vetting … How different can it be?"
While many countries, including Britain and United States, have vetting systems for civil servants and political appointees, official screening mechanisms for election candidates are uncommon.
Instead, major political parties in Britain are known to hire private vetting companies to weed out election candidates who might prove a liability, while the government's screening system for civil servants and police officers requires them to fill out long questionnaires on issues related to national security. 
In the US, vetting for senior presidential appointees includes security and ethics clearance processes, which usually involve background checks. The State Department's "National Security Adjudicative Guidelines" are available online for all executive branch agencies to use when evaluating individuals for sensitive positions.
Former University of Hong Kong (HKU) law dean Johannes Chan Man-mun pointed out that vetting authorities in Britain and US were subject to scrutiny, including going before committees to justify their actions.
He asked: "Do we realistically expect the head of this national security organisation in Hong Kong to appear before our Legco for questioning?"
He also expressed concern over the sweeping powers of the security police, as the scope of the screenings they are to conduct had not been spelled out in local laws and vetting committee decisions based on those screenings would not be subject to judicial review.
'How far will checks go?' 
Police could be tasked with screening thousands of potential candidates for the 1,500-member Election Committee in September, the 90-seat Legco polls in December, and next March's chief executive election.
Justice minister Cheng on Saturday said decisions made by the national security unit and the Committee for Safeguarding National Security would be kept secret and not subject to judicial review. 
Also, the government would only state "national security reasons" on the forms of disqualified candidates, she added.
The new arrangements have left some opposition lawmakers hesitant to seek another term. 
Former Civic Party member Mandy Tam Heung-man, who won a seat in the accountancy subsector in 2016, said: "It's not about whether we can enter the race, it's about whether the authorities will accuse us of falling afoul of the national security law using anything collected in the vetting process.
"I have no idea if I might be deemed 'unpatriotic' over the countless protests I attended in the past." 
Executive councillor Ronny Tong Ka-wah was more sanguine, saying he believed police would look more closely at acts that substantially endangered national security, rather than whether an election hopeful criticised the government in the past.
"I used to criticise the government a lot," he said. "I don't believe the authorities will use the intelligence collected from these background checks to persecute individuals." 
Tong also thought it impractical to expect the national security police to reveal precise details about the scope of their investigations concerning potential candidates, as each case would have to be examined on an individual basis. 
HKU's Albert Chen said that he expected the vetting committee to disqualify candidates "very rarely or not at all".
Potential candidates, he explained, would already need to secure at least 10 nominations from members of the Election Committee before applying to run - two from each of the five sectors comprising the committee, the fifth of which is made up of ultra-Beijing loyalists.
"Persons suspected of not upholding the Basic Law or not owing allegiance to Hong Kong are unlikely to receive the requisite nominations," Chen said.
He also said he believed the powers exercised by police and the Election Committee's decisions would be subject to "the supervision of public opinion".
British Special Branch's sweeping powers 
Since Beijing imposed the national security law on Hong Kong last June, more than 100 people have been arrested on suspicion of taking part in activities threatening national security. 
They include 55 pro-democracy activists arrested in January for taking part in an unofficial round of primary polls last year to shortlist candidates from the camp to contest Legco elections. 
Nine months into the implementation of the law, Hongkongers still know little about how the team of national security officers and Beijing's Office for Safeguarding National Security operate in the city.
Defending the powers of the new police unit, former chief executive Leung Chun-ying compared its operations to that of the British colonial administration's secret police. 
A feature of the British administration across its former colonies was the Special Branch, a secret unit dedicated to gathering information on activities, individuals and groups considered potential threats to the colonial master's security and interests.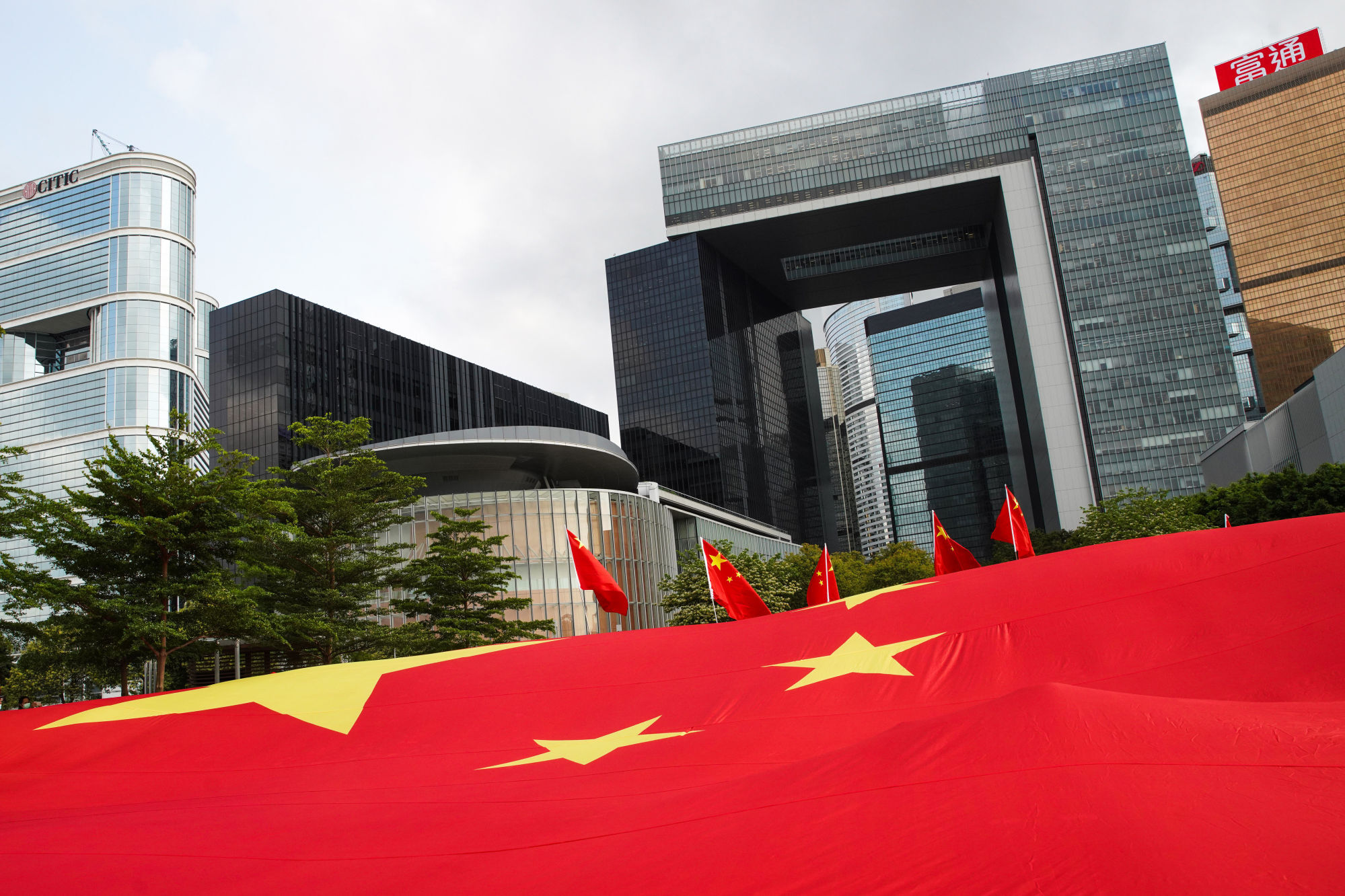 "At that time, police had a dedicated branch responsible for background checks on senior government officials and law enforcers. All their personal, family and political backgrounds were scrutinised," Leung recently told a pro-Beijing website.
In Hong Kong, the secret police can be traced back to the 1920s, when the British formed a squad to monitor Communist Party organisations.
Renamed the Special Branch in 1933, it mainly carried out "preventive political policing" to suppress subversive elements, according to a study by HKU law professors Fu Hualing and Richard Cullen.
They retrieved records showing how the unit, made up mainly of British officers, gathered intelligence and raided strikes organised by communists.
After widespread riots in 1967 led by communists, the unit began political vetting of local police officers and senior civil servants to check if they had been involved in student movements or had relatives in leftist groups.
There was anecdotal evidence that anyone who attended a left-wing school was excluded from being recruited for any of the uniformed services in Hong Kong, Cullen told the Post.
According to an annual police report from 1974, a major mission of the Special Branch was "the prevention and detection of subversive and espionage activities and the collection, collation, assessment and dissemination of intelligence".
The colonial government disbanded the unit before Britain returned Hong Kong to China in 1997, handing some of its vetting roles to the city's anti-corruption watchdog.
Amid lawmakers' concerns that the Independent Commission Against Corruption (ICAC) would become a "secret policing authority" tasked with suppressing political dissidents, the anti-graft body made repeated reassurances that it only performed "integrity checks" for possible corruption on behalf of the government and would never conduct political vetting of any sort.
After the handover, the Hong Kong Police Force created a Security Wing which is still in existence, focused on witness protection and security coordination.
Comparing the operations of the Special Branch and the national security police, Cullen said that until the Hong Kong Bill of Rights Ordinance took effect in 1991, there were few formal legal constraints on the measures the British could take to secure government interests in the city.
 In comparison with the sweeping secret powers wielded by the Special Branch for decades, he said Hong Kong's mini constitution, the Basic Law, was "far more constraining" today. 
He noted however that the context of political vetting was different in the past, as there were no direct elections through most of the colonial era. It was not until 1991 that 18 direct geographical seats were introduced in Legco elections.
"Had there been elections, would the British have engaged in significant vetting?" Cullen asked.
That was a hypothetical question, but Cullen compared the central government's decision to vet potential lawmakers with the colonial administration's decision to block the recruitment of left-wing school graduates.
"I think they may have done this based on similar concerns which created that policy regarding left-wing schools."
Additional reporting by Lilian Cheng