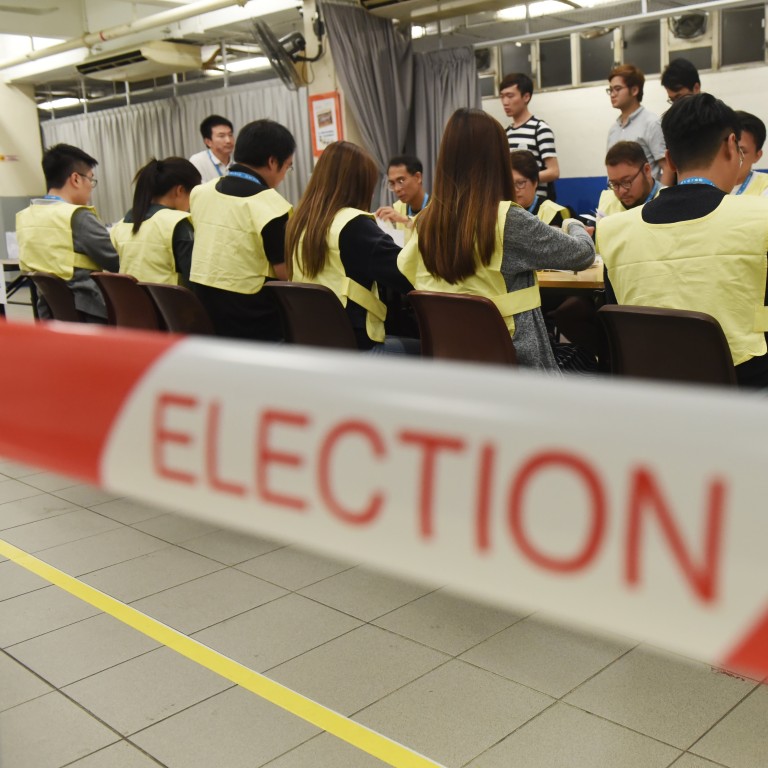 Hong Kong electoral changes: debate rages about making it illegal to cast blank votes but city's biggest opposition party says it's too early to talk about such tactics
The possibility of a ban on blank ballots was floated by two top officials over the weekend
Democratic Party says it will recommend its councillors take a new oath of office required by Beijing's demand for 'patriotic' representation
The question of making it illegal for voters to cast blank ballots to protest against Beijing's drastic
overhaul
of Hong Kong's electoral system has become the subject of escalating debate, but the city's biggest opposition party said on Monday that it would first have to decide whether to run for elections before talking about such tactics.
The Democratic Party also revealed that it would recommend its 86 district councillors take a new oath of office required by the government under Beijing's bottom line that only "patriots" should be allowed to run Hong Kong.
The possibility of a ban on blank ballots was floated by Secretary for Justice
Teresa Cheng
Yeuk-wah and constitutional and mainland affairs minister Erick Tsang Kwok-wai over the past two days during interviews with the press.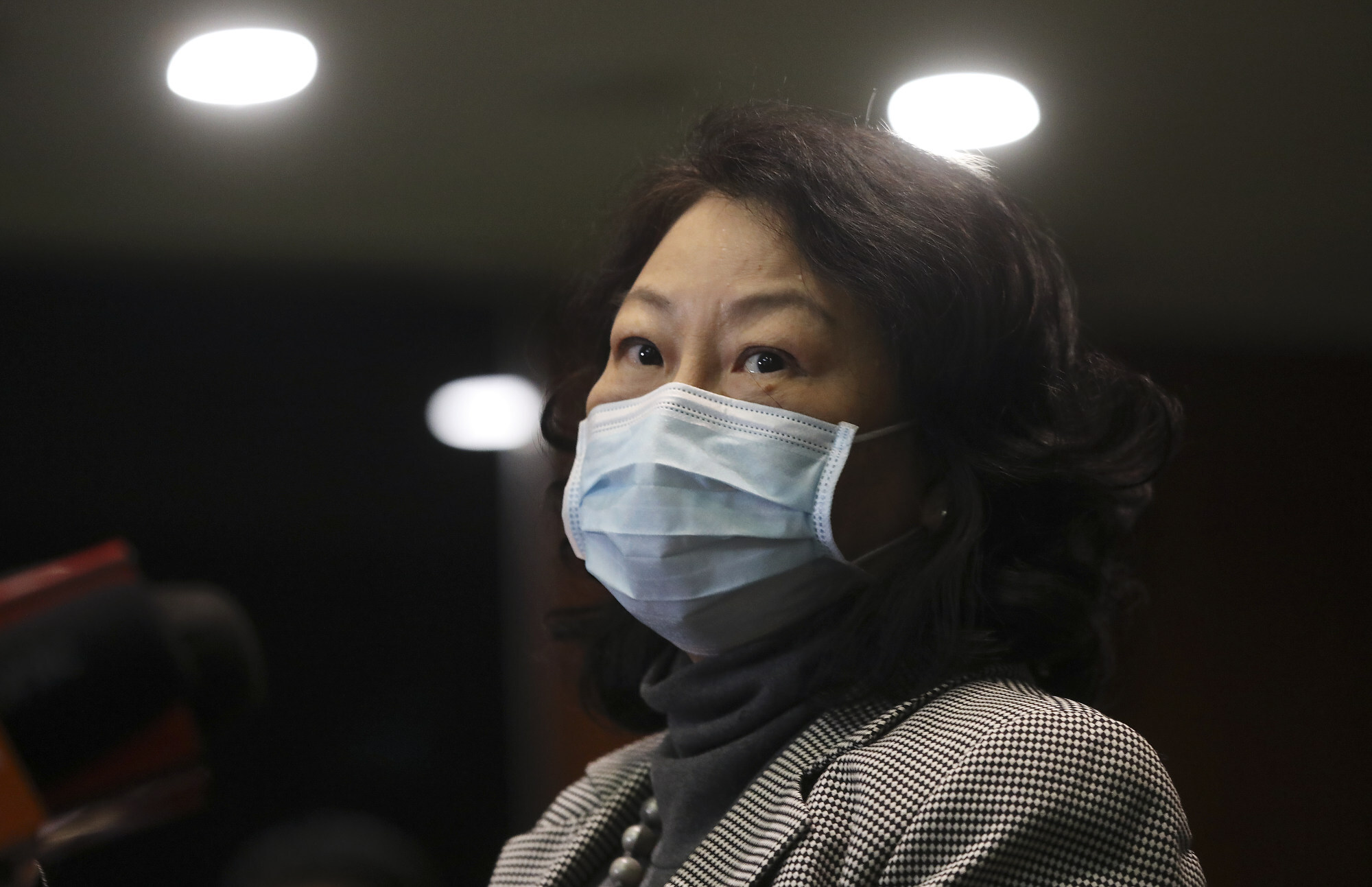 While Cheng urged residents not to cast a blank ballot as it was their civic responsibility to vote, Tsang said the authorities were looking at the issue and would make adjustments accordingly, if necessary.
Last week, the
National People's Congress
 Standing Committee, the country's top legislative body, unveiled a raft of sweeping changes to the city's chief executive and Legislative Council elections.
The overhaul included slashing the number of directly elected seats in Legco and subjecting candidates to screening by a vetting committee advised by the Hong Kong police's national security unit.
Under the changes, contained in an amended Annex I of the city's mini-constitution, the Basic Law, the government is also required to take steps "against acts of manipulating or undermining election(s)", an issue that has sparked speculation. 
Public law scholar Professor Johannes Chan Man-mun, from the University of Hong Kong, said banning voters from casting blank ballots would be difficult from a legal standpoint.
"You can't force people to vote for a particular person, or prevent people from voting for that person, or bar them from performing certain voting acts," he said, adding that outlawing calls for others to do so would involve practical issues.
"If I encouraged others to cast a blank vote, such an act could be prohibited," he said. "But what if I tell others that no candidates are suitable so they should follow their will to cast their votes? What would happen in this scenario?"
Pro-establishment lawmaker Paul Tse Wai-chun, a lawyer by profession, said there were no existing laws which prevented people from casting a blank vote, nor did he think such a ban would be necessary.
But he sounded a note of caution, saying that if people appealed to others to cast blank ballots in a systematic manner, they could find themselves falling foul of the national security law.
Anyone who uses unlawful means for "seriously interfering in, disrupting or undermining the performance of duties and function" of the government or "attacking or damaging the premises and facilities" it uses, "rendering it incapable of performing its normal duties and functions" could be found guilty of subversion, which carries a maximum sentence of life imprisonment.
In late February, 47 opposition figures were charged with subversion after they took part in an unofficial primary election, which the authorities alleged formed part of a bigger plan to overthrow the administration.
On the issue of casting blank votes, Tse said he could not specify how big the crowd had to be for it to be considered a breach of the national security law, because of grey areas in the legislation. Nor was he certain what wording might cross the line if there were a call to use blank votes as part of a protest. 
"I am not saying it would definitely breach the law and I don't think it should. But that's my word of caution," he said. 
Legislator and member of the influential Basic Law Committee Priscilla Leung Mei-fun said she did not have strong views on banning blank votes.
"Casting blank votes is allowed under the existing system and I do not see an urgent need to change it," she said.
"While voters can cast blank votes as they wish and there is no way for us to regulate this because our elections are done by secret ballots, calling for others to cast blank votes as a form of protest to boycott the election might be another story. It would depend on the motives for making such calls."
Democratic Party chairman Lo Kin-hei said it was too early to say whether the party would encourage people to cast blank votes as a form of protest against the electoral arrangements.
"It is academic to talk about encouraging blank votes or boycotting future elections. We have not yet reached a consensus on taking part in future elections at this stage. If we decide to run in elections, it would sound strange if we encouraged people to cast blank votes."
But he said he found it difficult to understand any need to regulate blank votes.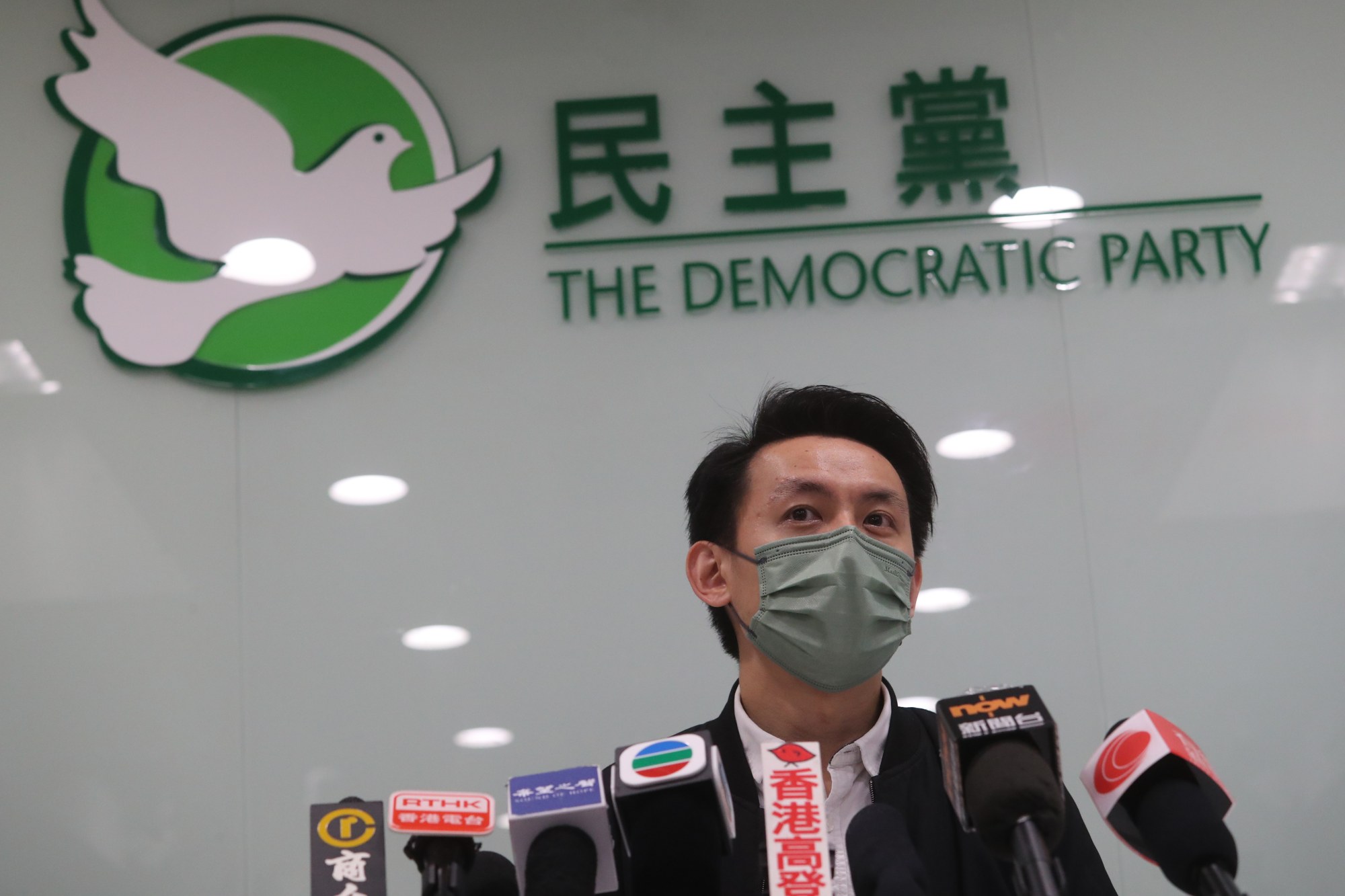 "Be it a blank vote or zero turnout rate, it will not affect the results of the election. The Hong Kong government won't become inoperative because the turnout rate is too low and the election results become invalid," Lo said.
"It is the people's right to go to vote or not to vote, unless you change the law to make voting compulsory like some other countries."
Likewise, Lo said it was too early to talk about turnout rate. "Even if the Democratic Party decides to take part in elections at the end of the day, we can't control whether people will go to vote or not. The question here is whether voters think it is still meaningful to cast their votes in the election."
On accepting the new government requirement to take a loyalty pledge, Lo said a consensus was reached after a meeting between the party leadership and 40 of its district councillors on Monday.
"Our district council members had already signed declarations to pledge allegiance and uphold the Basic Law when they stood for elections," he said.
"We are confident that we have not done anything that is in breach of the Basic Law or against the interests of Hong Kong. So, we do not think there is a big problem for us to take the oath formally again."