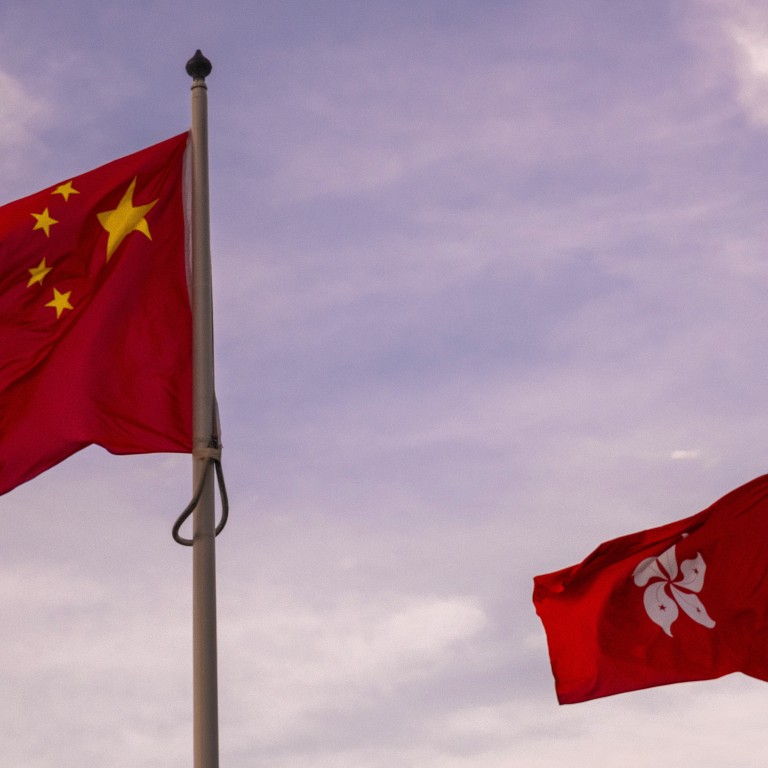 Hong Kong's new Election Committee gets packed with even more Beijing allies, removing risks of uncertain outcome in chief executive race
Look at new rules reveals more than two-thirds of representatives either appointed by authorities or pro-establishment bodies
Changes leave around 500 seats to be chosen through election, with corporations not individuals voting
More than two-thirds of representatives sitting on the all-powerful body which now oversees Hong Kong's key elections have either already been appointed by the authorities or will be hand-picked by pro-establishment chambers or groups, the Post has found.
The remaining 500 seats in the 1,500-strong Election Committee, now tasked with picking the city's leader, nominating lawmakers, and even fielding representatives of its own to the legislature, will be chosen through elections. But they will be chosen by corporations and groups with a heavy pro-Beijing leaning, and not individuals.
While some newcomers to the committee vowed to guard against unpatriotic figures running in elections, critics and analysts warned the stringent set-up would not only marginalise the opposition, but also prevent any meaningful races within the pro-establishment bloc.
More details concerning the city's future
electoral system
were revealed on Tuesday after the local government introduced legislation building on the broad outlines set out by Beijing's top legislative body last month.
A closer look by the Post has shown that at least 1,003 seats in the Election Committee under the new rules will be firmly controlled by Beijing or its supporters in Hong Kong. Among those, some 458 will either be appointed or hand-picked by pro-establishment bodies.
Ex-officio members have been introduced to a number of professional and social sectors which were previously opposition strongholds. 
In the engineering sector, where 30 representatives used to be returned by registered engineers, half will now be filled by ex officio members including the chairmen of the Airport Authority, Construction Industry Council, and MTR Corporation. 
Similarly, in the architectural, surveying, planning and landscape sector, the chairmen of the Housing Authority, Town Planning Board, Urban Renewal Authority and Harbourfront Commission – all government appointees – have been invited to sit on the Election Committee uncontested. 
The heads of many statutory bodies now granted a seat in the committee were in fact taken up by principal officials, such as Secretary for Transport and Housing Frank Chan Fan, who is also chairman of the Housing Authority.
The legislation banned principal officials from serving as ex-officio members in the Election Committee, but allowed them to designate another person holding office in the relevant body to join.
On top of the ex officio or appointed members, another 545 seats will be chosen among certain pro-establishment bodies. A new commercial (third) sector was created in which 17 seats will be picked from the mainland-affiliated Hong Kong Chinese Enterprises Association. Another 120 seats will be selected from those grass-roots associations and associations of Chinese fellow townsmen that are predominated by Beijing-friendly groups. 
This allocation of seats left around 500 seats to be elected by corporate voters in some remaining sectors. 
The changes are in stark contrast to previous rules, which enabled the opposition to win at least 327 seats in the 1,200-member committee in 2016. The bloc notably scored landslide victories in some professional sectors which used to be returned by individual voters.
All
Legislative Council
candidates are now required to secure at least two nominations from each of the five sectors in the Election Committee. Beijing argued the requirement would ensure only "patriots" run, but critics believe it is meant to wipe out opposition given it is highly unlikely the camp will secure any support from the fifth sector, formed by what some called "ultra loyalists".
The local legislation revealed for the first time that the 110 seats created for the local delegates to the "relevant national organisations" would be shared by five groups: the All-China Women's Federation, All-China Federation of Industry and Commerce, All-China Federation of Returned Overseas Chinese, All-China Youth Federation, and the China Overseas Friendship Association. 
According to their websites, all their parent bodies are led by the Communist Party.
The size of these All-China organisations' committees varies from 20 to 600-strong, but all are chaired by either pro-establishment heavyweights, or current or former local deputies to the NPC and CPPCC.
Lo Man-tuen, vice-chairman of the All-China Federation of Returned Overseas, told the Post they were still figuring out on how and who to nominate as "there were not enough seats for every board member" while they also have to share the seats among the five organisations.
"We tend to pass these new seats to our board members who currently do not have a vote [in the Election Committee]," he said. 
Lo said they would not rule out offering nominations to pan-democrats eyeing a Legco seat "as long as they are loyal to the country".
Johnny Yu Wah-yung, a committee member of All-China Federation of Industry and Commerce, said he expected members of the five national organisations would only nominate candidates who would "serve the city well". 
"You may say we are like a gatekeeper, as every candidate needs to get nominations from this sector," Yu said.
Chinese University political scientist Ivan Choy Chi-keung said the opposition used to be the "key minorities", and could become kingmakers when teaming up with some other sectors, such as the commercial sector. But not any more.
"The central government wants to eliminate all those possibilities," he said. "They are being completely ignored or marginalised." 
Choy said some opposition members might still run for election, so they could secure some seats in their own sectors, and help to nominate Legco candidates.
Democratic Party veteran Yeung Sum, an Election Committee member via the social welfare constituency, said by replacing individual voting with corporate voting, the opposition bloc had been stripped of its chance in securing a say in the powerful body. Yeung himself would no longer be eligible in picking his representatives, let alone getting elected again.
"The overhaul is so tailor-made to ensure only candidates with Beijing's blessing win a seat in the Election Committee. There will be no surprise," he said. "You will know how the election will turn out even before it takes place."
Yeung said the changes would only further undermine the legitimacy of the legislature and the chief executive. 
"For years, the chief executive election has been slammed as a small-circle election, and now they are taking away the few representatives of public opinion we have in the Election Committee," he said.