Beijing hits back at Western criticism of Hong Kong court's hefty sentences for Jimmy Lai, opposition figures
Central government's foreign affairs office in Hong Kong blasts the "unreasonable accusations" and "malicious smearing" by foreign politicians
The foreign criticism centred on verdicts handed down last Friday jailing several opposition figures for their involvement in unauthorised protests in 2019
Beijing has hit out at Western countries for voicing their concern at a Hong Kong court's decision to jail media tycoon
Jimmy Lai Chee-ying
and several opposition figures over their role in 2019's social unrest, accusing critics of applying "double standards" and "glorifying criminals".
At the centre of the latest diplomatic spat were the verdicts handed down last Friday putting Lai and four former opposition lawmakers, including Lee Cheuk-yan and Cyd Ho Sau-lan, both of the Labour Party, behind bars for their involvement in unauthorised assemblies held during the city's
anti-government protests
in 2019.
Beijing's foreign affairs office in Hong Kong on Sunday blasted what it called the "unreasonable accusations" and "malicious smearing" by some politicians in the United States, Britain and the European Union, saying they were attacking the rule of law both in the city and in the world at large.
"Some foreign forces have always talked about the rule of law, but they have repeatedly glorified criminals as 'democracy fighters', obstructed Hong Kong's judiciary from handling the case in accordance with the law and placed politics above the city's law," a spokesman for the office said.
"[This] has fully exposed their double standards in cherry-picking the international rules to their liking."
The spokesman urged the countries involved to stay out of Hong Kong issues and China's internal affairs, and to ditch their "hypocritical double standards" and stop harbouring criminals. 
"Any intervention and pressure are bound to be fruitless," he added.
Last Friday, Next Digital founder Lai, who was already in custody awaiting trial on
national security law
charges, was sentenced to 14 months in prison, while nine others also received jail time or suspended sentences for taking part in unauthorised assemblies nearly two years ago.
Among them were Democratic Party founding chairman Martin Lee Chu-ming and barrister Margaret Ng Ngoi-yee, who were given 11- and a 12-month suspended sentences, respectively, for joining one such march on August 18, 2019.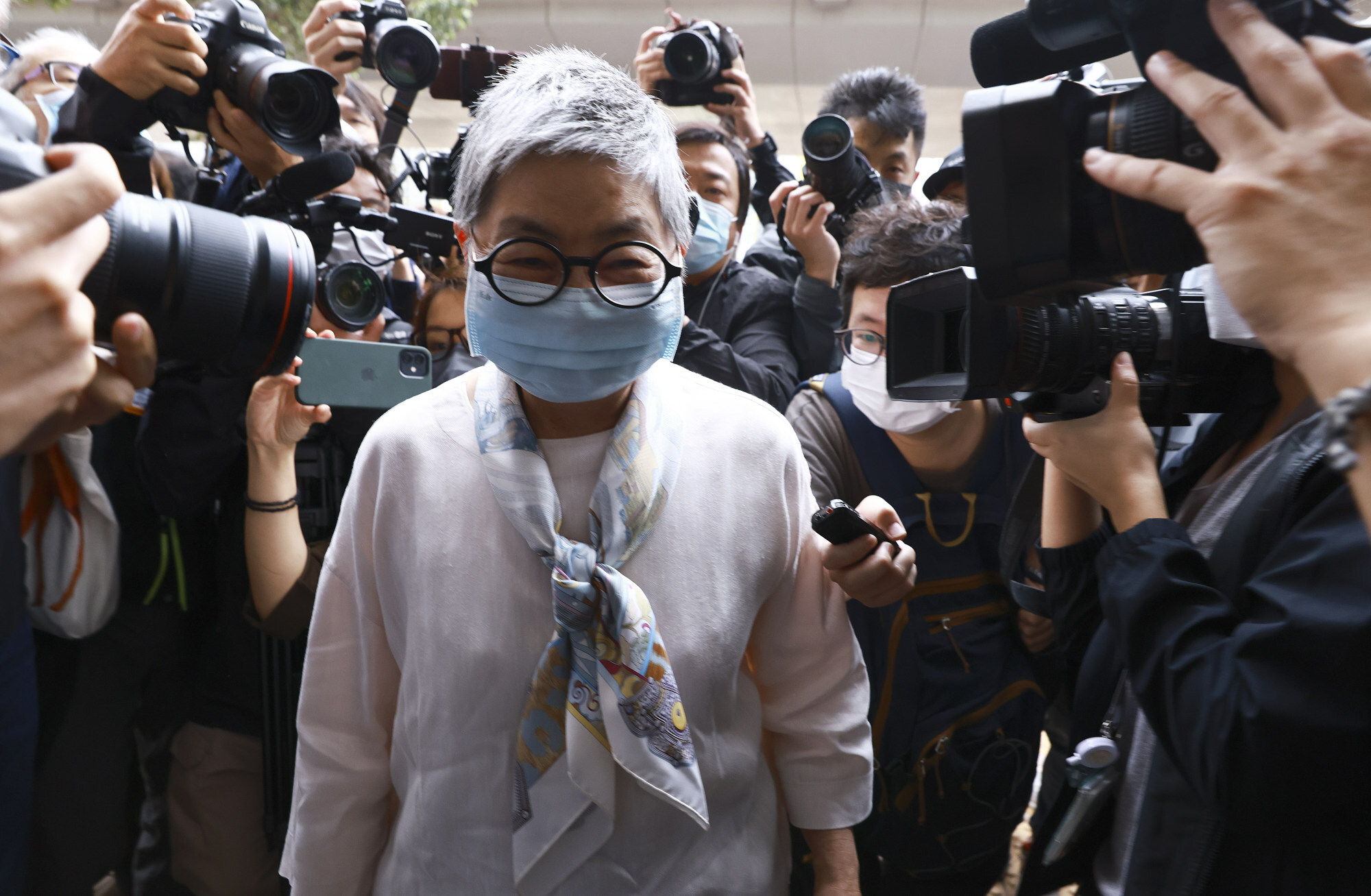 The jail sentences ranging from eight to 18 months handed to five other opposition figures in the case were the toughest punishments to date for prominent pan-democratic politicians stemming from the mass protests, which rocked the city for months.
Critics have said the sentences were "unthinkably high", arguing that peaceful protests should be protected by law. 
British Foreign Secretary Dominic Raab urged the Hong Kong authorities to stop their "unacceptable" prosecution of leading opposition figures and to uphold the right to peaceful protest enshrined in the city's mini-constitution, the Basic Law. 
US Secretary of State Antony Blinken called the charges against the activists "politically motivated", and demanded the release of "those detained or imprisoned for exercising their fundamental freedoms".
Canadian foreign affairs minister Marc Garneau also said his country was troubled by the jailing of the Hong Kong activists, describing the sentences as a "stifling of peaceful political expression" that encroached on fundamental rights and freedoms in Hong Kong.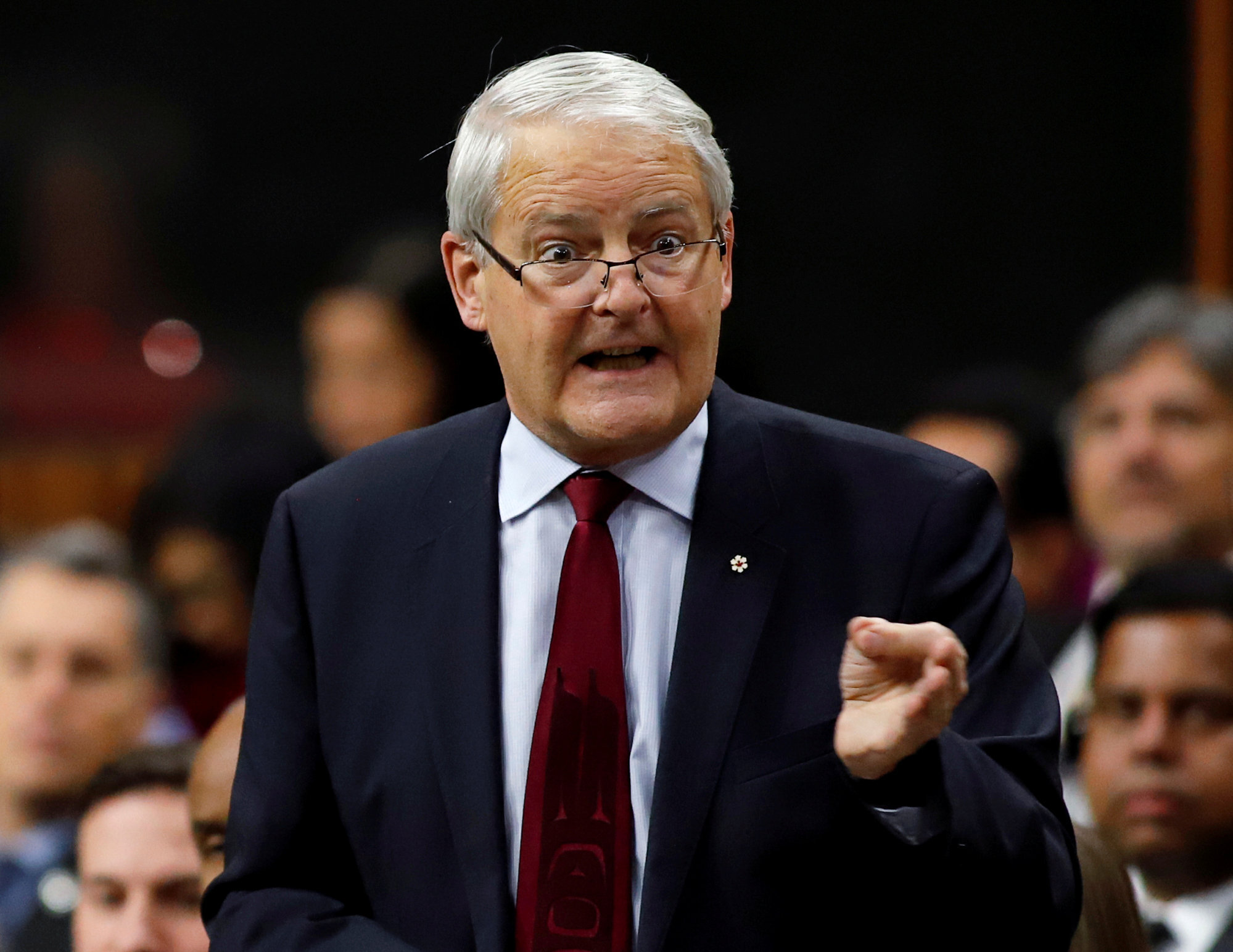 In Beijing, Vice-Minister of Foreign Affairs Le Yucheng also weighed in, defending the convictions and saying the activists deserved their punishments.
"These parties hold anti-China sentiments and disrupt Hong Kong. They do not belong to the so-called opposition or the pro-democracy camp. They are separatists and rioters," he told Associated Press in an interview. 
The Chinese embassy in Canada also issued a statement slamming Garneau, accusing him of meddling in China's domestic affairs.
Activist Nathan Law Kwun-chung, who left the city before the imposition of the national security law and was recently granted asylum in Britain, said on a BBC programme that it was problematic for the court to throw people who took part in an unauthorised but peaceful protest behind bars for 18 months.
He urged Britain to send a strong signal to Hong Kong by putting a stop to the practice of sending its judges to sit on the city's top court and by sanctioning local officials deemed responsible for human rights violations.