Two more bureaucrats join management at Hong Kong's RTHK amid government-mandated editorial overhaul
Former director of administration Kitty Choi Kit-yu, and ex-assistant secretary for labour and welfare Freda Cheung Yun-chee joined the beleaguered public broadcaster this month
'I'm not sure why the government wants to appoint more bureaucrats to RTHK,' says one employee. 'Not sure if it's good for RTHK's development to have outsiders leading the professionals.'
More Hong Kong bureaucrats are parachuting into the ranks of RTHK's management to assist its new head in bringing the controversy-plagued public broadcaster in line following a barrage of complaints from the city's pro-establishment camp.
The government announced on Monday that former director of administration Kitty Choi Kit-yu, and ex-assistant secretary for labour and welfare Freda Cheung Yun-chee had joined RTHK this month – Choi as an adviser to newly appointed director of broadcasting Patrick Li Pak-chuen, and Cheung as senior manager for special support.
The pair are expected to assist Li – a career bureaucrat with no media experience who replaced veteran journalist Leung Ka-wing – in spearheading the reform of RTHK. Since Li took the helm last month, he has repeatedly
pulled current affairs shows
from the schedule at the last minute over accusations of bias and inaccuracy.
An RTHK spokeswoman said Choi's part-time position would be short-term, and her main duty would be to provide advice on the implementation of a recent government report on RTHK's editorial management and its mechanism for handling complaints.
The report, compiled by a team of civil servants and released in February, called for an overhaul of the broadcaster's management, editorial operations and work culture, saying RTHK lacked editorial accountability and transparency in handling complaints, and was not fulfilling its charter as a government department.
The spokeswoman added that the station would also create several other positions to help implement recommendations contained in the report.
Choi, who retired from public service in April 2019, first joined the government in 1986 and had served in various capacities, including in the former Transport Bureau and the Chief Secretary's Office.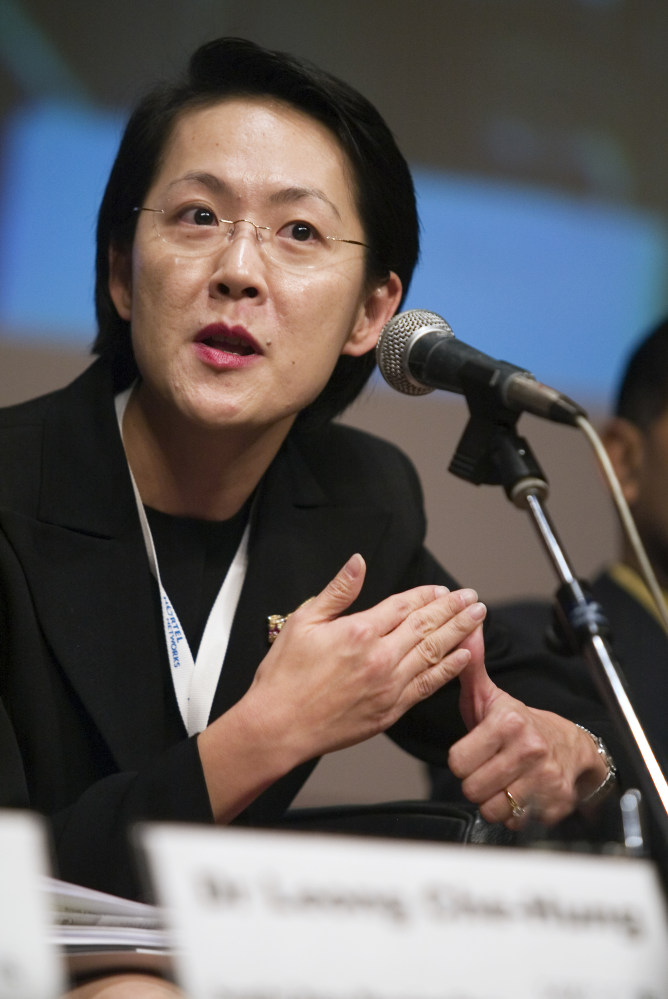 Her and Cheung's appointments came as the editorial overhaul at RTHK had left many staff members confused over red lines being drawn by the new management, sources said. The station has recently been hit by a wave of resignations and last-minute programme cancellations.
In a statement released last night, the RTHK Programme Staff Union said management was creating new posts to support the station's overhaul, while freezing other new hires and promotions.
"Because of this, the production team has suffered tremendous manpower pressure," it said. 
The union also raised concerns bureaucrats with no broadcasting experience would be more liable to make suggestions that "depart from professional judgment". 
It also accused Li of failing to adequately communicate with staff, and questioned how he intended to fulfil his promise to implement the government report's recommendations with the participation of all employees. 
One staff member, who spoke on condition of anonymity, questioned whether it was a good idea to bring more civil servants into RTHK's leadership.
"I'm not sure why the government wants to appoint more bureaucrats to RTHK, when it appears the top management is already dominated by administrative officers," the employee said, noting that both the director and his deputy were civil servants. "Not sure if it's good for RTHK's development to have outsiders leading the professionals."
The broadcaster said that in the first three months of the year, a total of 11 staff had resigned. One source said that since Li's arrival, at least five senior staff members from the current affairs division had also quit.
They included Doris Wong Lok-har, the head of the public and current affairs section under RTHK's Television and Corporate Businesses, and Liu Wai-ling, the producer of the satire programme Headliner.
RTHK insiders have told the Post that staff were being driven to self-censor to keep their programmes from being axed, while many employees, especially those running current affairs shows, were living in fear of being targeted by those in charge.