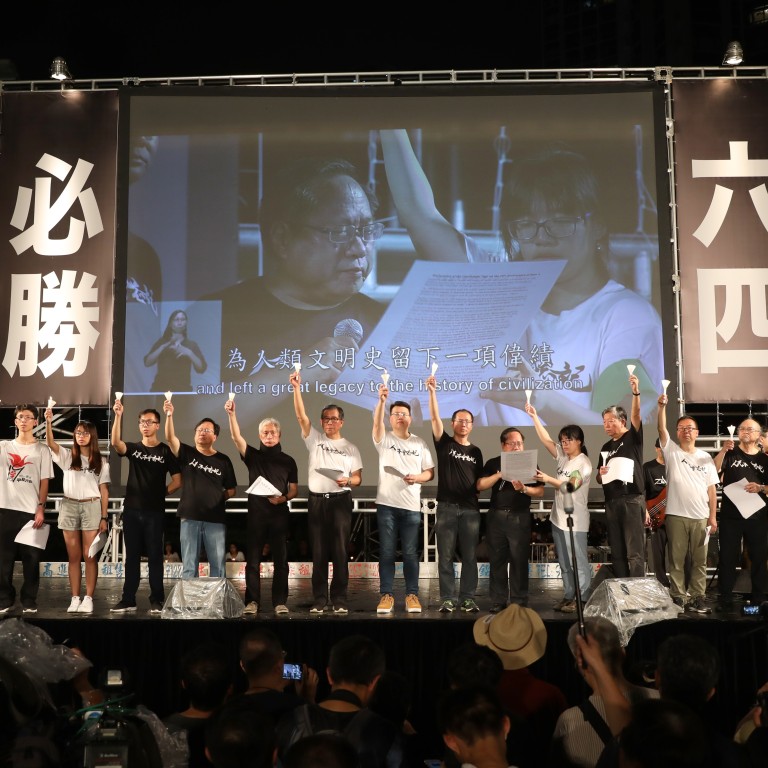 National security law: with members behind bars or facing jail, Hong Kong June 4 vigil organisers weigh uncertain future
Annual event has been banned twice in a row on pandemic grounds, but leaders remain determined to commemorate Tiananmen, even in jail
Group members considering setting up booths to hand out candles citywide this year, while leaders still intend to head to Victoria Park
For the past 30 years, Hong Kong lawyer and veteran pan-democrat Albert Ho Chun-yan has spent every May preparing for the candlelight vigil marking the anniversary of the
Tiananmen Square crackdown
in Beijing on June 4, 1989.
This year, he is busy with something else.
"I have to prepare for my imprisonment by transferring some of my court cases to others, as this year I will probably spend my June 4 in jail," he said.
Ho is vice-chairman of the Hong Kong Alliance in Support of Patriotic Democratic Movements of China, which has organised the annual vigil at Victoria Park in Causeway Bay since 1990.
This year, however, its core leaders are either already in jail or expecting to be behind bars by the time the 32nd anniversary comes around.
Chairman Lee Cheuk-yan was jailed in April for 14 months for joining two illegal anti-government protests in 2019. Ho and secretary Richard Tsoi Yiu-cheong have a date in court on May 17 to face trial on similar unauthorised assembly charges.
Ho expects to go to jail, as he already received a one-year suspended sentence last month for participating in another peaceful but unauthorised march in 2019.
"I feel calm. This is expected," he told the Post. "We are not giving up on our beliefs. We will not give up the commemoration, even if I am in jail."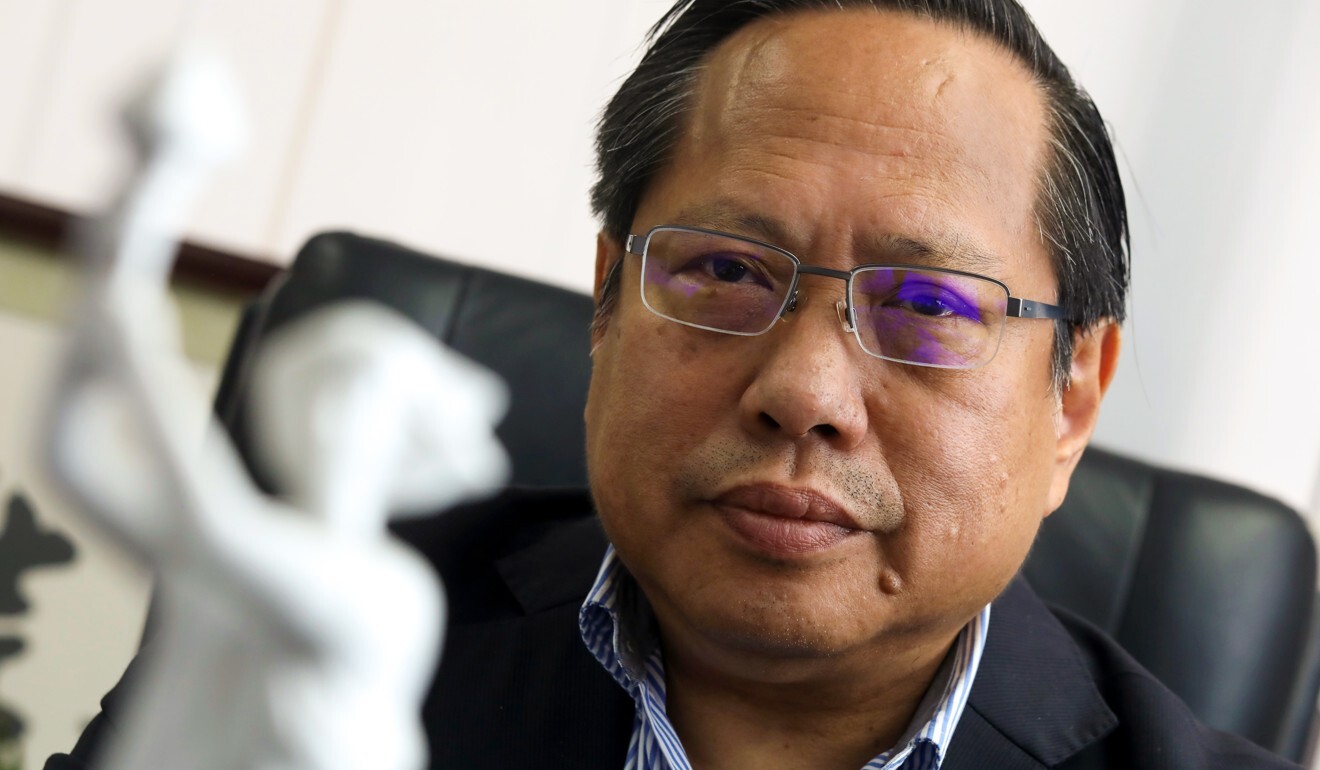 The annual vigil was banned on health grounds last year because of the
Covid-19 pandemic
, but thousands of Hongkongers turned up at Victoria Park all the same, while others lit candles at small-scale events across the city.
The vigil has been banned again this year, with police once more citing the pandemic, but alliance members are still planning ways to mark the day for the first time since Beijing imposed a
national security law
on Hong Kong last June.
Beijing loyalists and scholars have warned repeatedly that the alliance – which explicitly calls for an "end to the one-party dictatorship" in its manifesto – has run afoul of the security law, which bans acts of secession, subversion, terrorism and collusion with foreign forces.
Last week, Chief Executive
Carrie Lam Cheng Yuet-ngor
stopped short of saying the vigil would be banned in future under the new law, but emphasised that Hongkongers were obliged to respect the ruling Chinese Communist Party.
Ho, 69, said: "I feel I know nothing about the law now, despite being in the field for decades. We have been holding the vigil for decades, with the same slogans and beliefs. We have never taken any action to end the one-party dictatorship – it is only a belief."
This year he is concerned that members of the public who go to Victoria Park on June 4 might also face legal consequences in light of the recent court rulings and the new law.
He said the organisers were mentally prepared, but those who turn up for the vigil might not realise the possible consequences this year.
"If the vigil might be illegal, it is better to let everyone know the risks they face," said Ho, who worked with the alliance's late founding chairman Szeto Wah from its inception in 1989.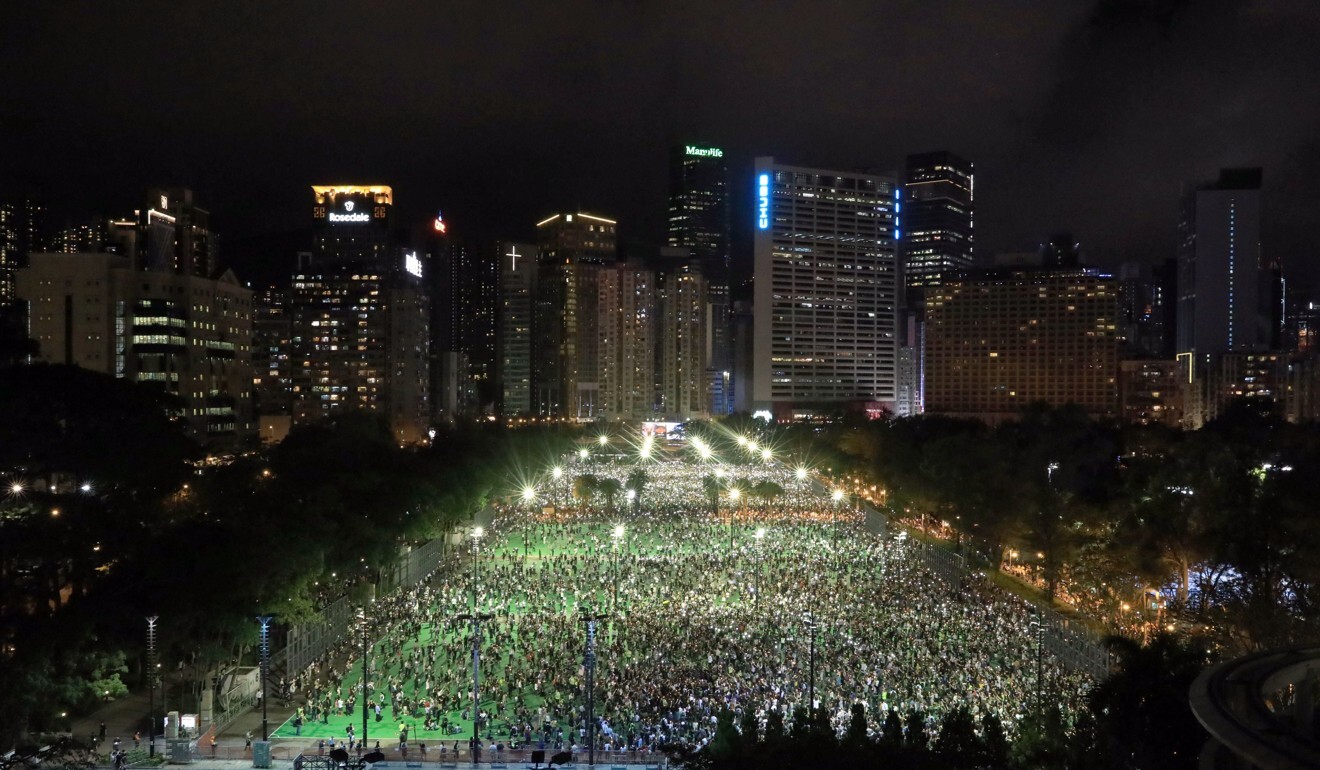 The vigil has been the only large-scale public commemoration on Chinese soil of the 1989 military crackdown ordered by Beijing to end weeks of protests at Tiananmen Square by students rallying against corruption and demanding greater democracy and transparency. Controversy remains over the number of deaths that occurred.
Organisers estimate that millions of people have attended the Victoria Park vigil since the first edition in 1990. The event typically featured guest speakers and recorded videos of messages from Tiananmen Mothers, a support group for the families of those who died or disappeared during the crackdown.
Attendance dropped to 35,000 in 1995, but gradually picked back up, with more than 100,000 people turning up every year since 2010, according to the alliance's records. Teachers also began taking groups of students there.
Interest waned with the rise of localism, a Hong Kong movement that abandoned the alliance's dream of democratising the mainland. In the wake of the 2014 Occupy protests, some university student leaders called the vigil meaningless and even boycotted it.
Attendance dropped from 180,000 in 2014 to 110,000 in 2017. But the numbers rebounded in 2019 amid growing public anger over an unpopular extradition bill that would have allowed fugitives to be sent to the mainland.
Five days after the vigil that year, an estimated 1 million Hongkongers took to the streets to protest against the bill. Although it was eventually withdrawn,
anti-government protests
continued and became increasingly violent through the second half of 2019.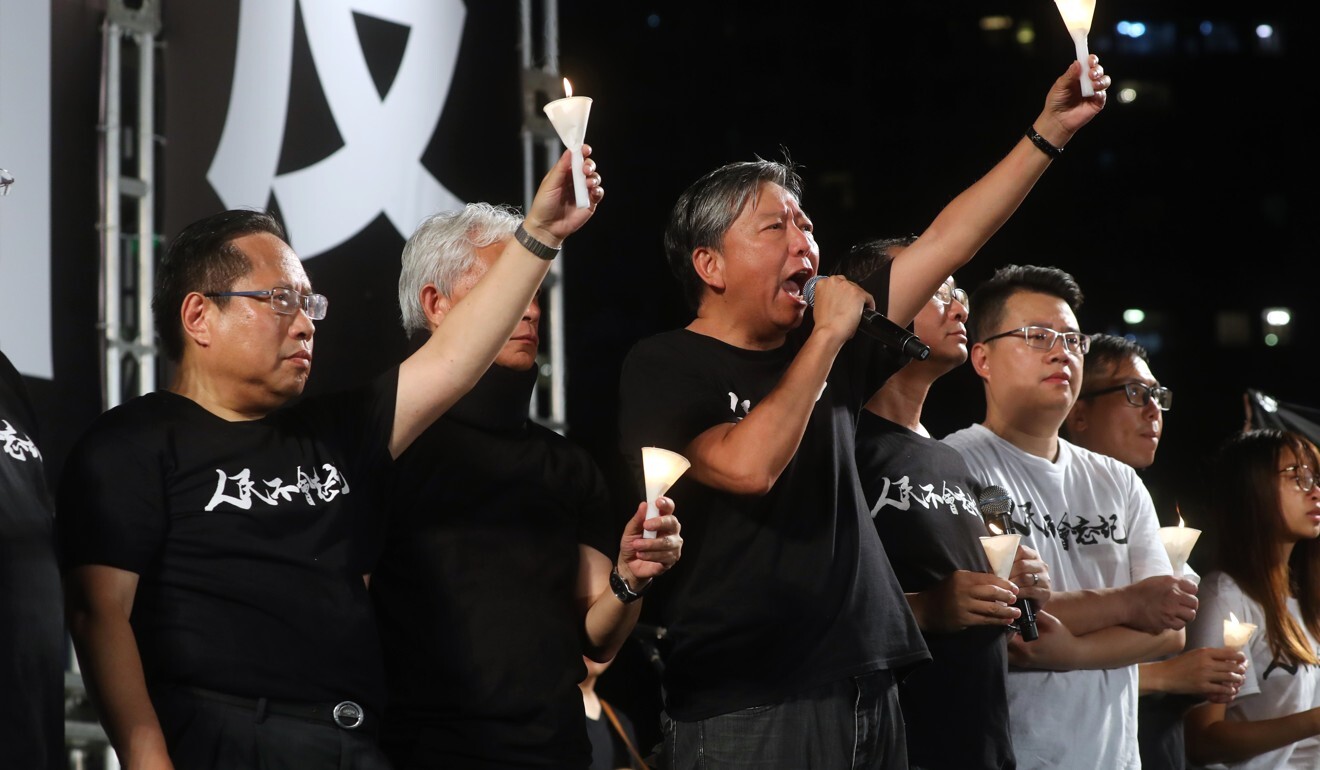 With the June 4 vigil banned again, and key organisers in prison or expecting to be jailed, alliance vice-chairwoman Chow Hang-tung has been left to take the lead with this year's arrangements.
Apart from Ho, Lee and Tsoi, at least 11 of the 26 opposition activists charged over their participation in last year's vigil are already in jail on charges tied to other cases.
Chow, a barrister, said the absence of senior organisers posed a challenge. Jailed alliance chairman Lee, for example, is known for his ability to reach out to other political groups.
"His connections and influence certainly cannot be replaced. We just have to figure out a new way," she said.
Tsoi's strength was dealing with the authorities. If he is jailed too, someone else will have to do the job, she added.
Chow said the alliance might set up booths in various parts of town like it did last year, to hand out candles and encourage people to light them across the city.
Alliance leaders intended to head to Victoria Park again, as they had done for the past three decades, Chow said.
Despite the threats and pressure, she vowed to continue with her role in the alliance, and was also preparing for the reopening of the group's June 4 museum in Mong Kok this month.
Tsoi pointed out that the alliance was a legally registered organisation with a record of holding lawful, peaceful assemblies. He was certain that even if some leaders, including himself, ended up in jail, others would take up the torch.
Agreeing, committee member Chiu Yan-loy, a 35-year-old district councillor, said: "I've never considered quitting the alliance, and we will not stop commemorating June 4 simply because of the national security law."
He said everyone in the organisation worked as a team and remained committed to continuing their duties.
"We are not going to tie ourselves up simply because of a moving red line, something we have no clue about," he said.
Despite last year's ban on the vigil, core alliance members stuck together and lit their candles at Victoria Park in a show of defiance.
With all the court cases this year, there is no mistaking that the coming anniversary will be quite different.
"It is indeed very depressing, but we, as Hongkongers, have to carry on even in the most difficult times," Ho said. "There are always paths to continue when we are not giving up. Light the candles wherever you are, even in jail."
Additional reporting by Chris Lau