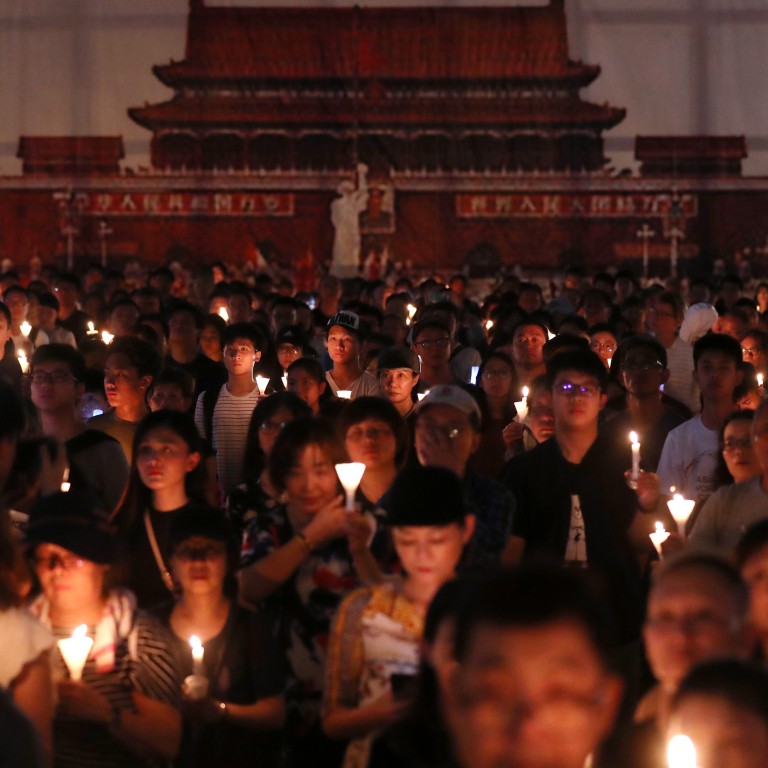 Hong Kong protests: opposition group urges city's No 2 official to exempt it from Covid-19 social-distancing rules for Tiananmen vigil
Organiser of city's annual June 4 vigil points to improvement in pandemic situation in letter to Chief Secretary Matthew Cheung
One member, however, notes that if police ban the gathering for reasons other than social-distancing, there is little Cheung can do
An opposition group in Hong Kong has urged the city's No 2 official to exempt it from
social-distancing
rules so it can organise activities marking the
Tiananmen Square
crackdown of 1989.
In a statement, the Hong Kong Alliance in Support of Patriotic Democratic Movements of China said it had written to Chief Secretary Matthew Cheung Kin-chung asking him to allow a march this Sunday and the group's annual June 4 candlelight vigil next Friday.
"The Covid-19 situation has continued to improve, public venues and facilities have been reopened gradually, and group gathering measures have also been eased," the statement read.
"The alliance hopes that under pandemic precautions, Hong Kong residents can still mourn June 4 in a lawful, peaceful and safe environment. This is an indispensable collective memory shared by Hong Kong residents over the past 31 years."
The letter came as police in Macau announced they were banning an activist group in the casino hub from organising a June 4 vigil. Macau, like Hong Kong, banned a similar event last year amid the pandemic.
This year, Macau police cited both the pandemic and criminal law in dismissing the application.
In Hong Kong, the alliance said it had also discussed these activities with police last Thursday and on Tuesday this week. The force has not issued the group a letter of no objection.
Leung Kam-wai, a member of the alliance's leadership, said he hoped Cheung would give a positive answer.
"Even if police are banning our activities under social-distancing regulations, Cheung has the power to exempt us from such rules," he said, while noting that if the force banned them under other laws, the alliance would have to take its case to an appeal board over which Cheung had no power.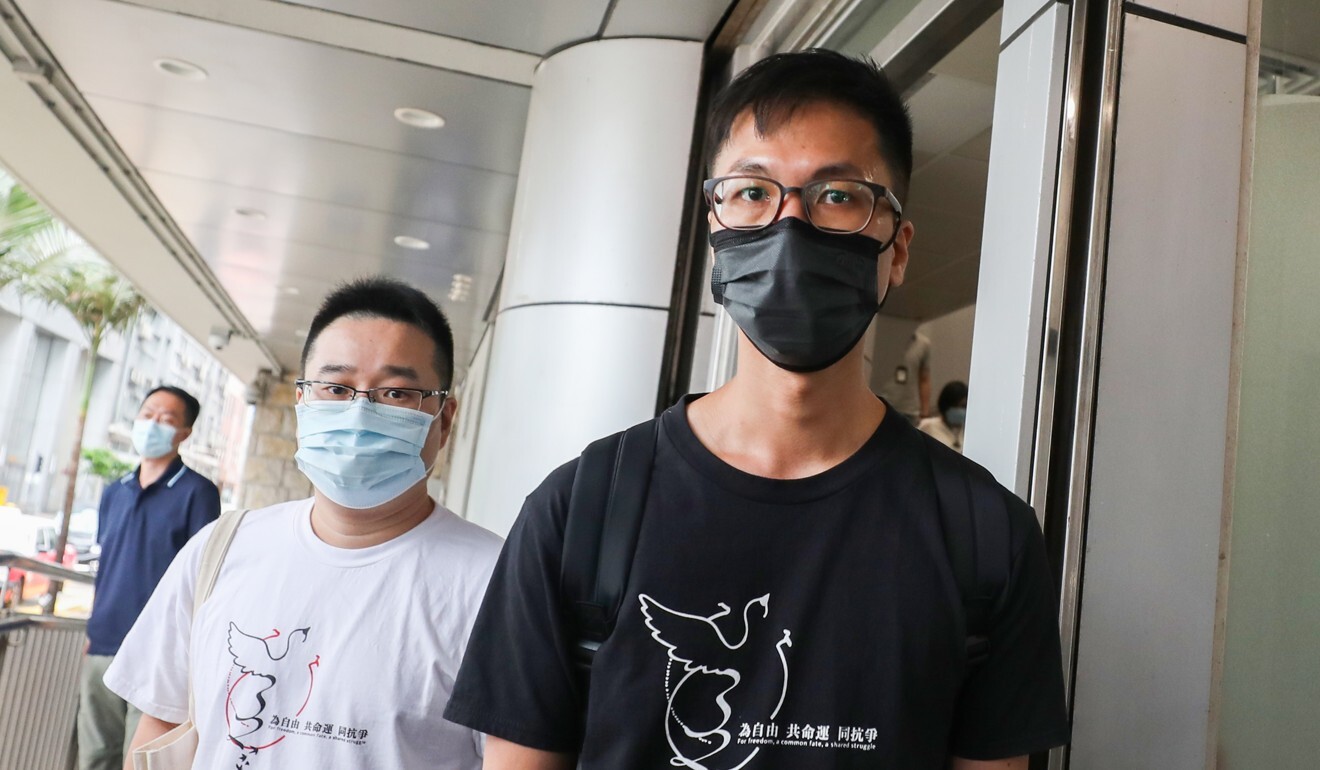 Since 1989, the alliance has called for the vindication of the Tiananmen Square protesters caught up in the bloody crackdown, and an end to China's "one-party rule".
Last June, Beijing imposed a national security law on Hong Kong prohibiting acts of secession, subversion, terrorism and collusion with foreign forces.
Pro-establishment politicians have argued the alliance and its "subversive" activities should be banned.
Last month, the Leisure and Cultural Services Department pointed to the Covid-19 pandemic in saying that the alliance's application for the use of Victoria Park on June 4 would not be processed.
But Leung on Wednesday argued the candlelight vigil could still proceed if the city's Covid-19 situation continued to wane.
"The department has yet to rule out the possibility of allowing us to gather in the central lawn at the park," he said. "There were also instances in the past in which we could get police's letter of no objection, even when the department had yet to allow us to gather in Victoria Park."