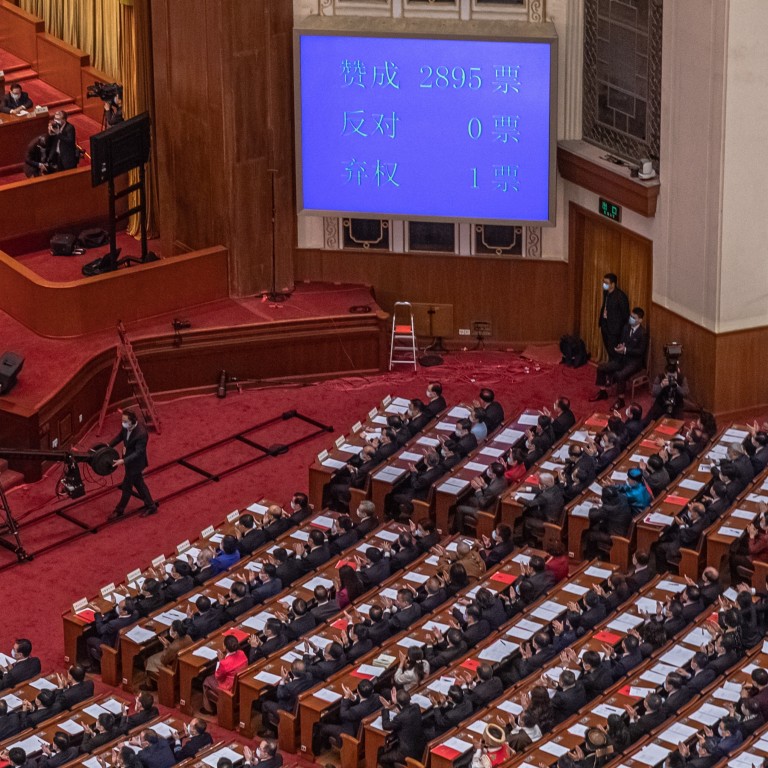 Explainer

|
What you need to know about Hong Kong's electoral changes and how they will reshape the political landscape
The legislature on Thursday passed amendments to local laws to implement the Beijing-imposed overhaul
As part of the shake-up, the Election Committee now wields wider powers, with a chief convenor holding 'transcendent' status
Barely a year after introducing a
national security law
in Hong Kong as a response to the social unrest of 2019, Beijing's top legislature passed a sweeping resolution in March to overhaul the city's electoral system.
Both sets of changes have been deemed necessary to ensure Hong Kong upholds the country's national sovereignty and security, and that only patriots can govern the city, even as critics have accused Beijing of wanting to completely control the city's affairs.
In April, the Hong Kong government then introduced the Electoral System (Consolidated Amendments) Bill 2021 to implement the electoral overhaul. The bill
was passed on Thursday
.
In the first of a two-part explainer series, we look at the changes and how they will reshape the city's political landscape.
What is the electoral reform about?
Beijing's top legislature the National People's Congress (NPC)
approved the resolution
for major political surgery of Hong Kong on March 11. Later that month, its standing committee unveiled further details of the seismic shake-up when the apex body passed a more elaborate version.
The biggest electoral overhaul in Hong Kong since its return to China in 1997, the plan involved revamping not only the city's Legislative Council but also the influential Election Committee originally tasked with selecting the chief executive.
After the reshuffle, both bodies expanded in size, with their composition reordered.
For the first time, the Election Committee was given new powers to decide who can run for Legco by way of nomination. The committee can also send its own members to Legco.
A new vetting committee advised by the national security police has been set up to screen out ineligible candidates. These changes were effective immediately on Thursday.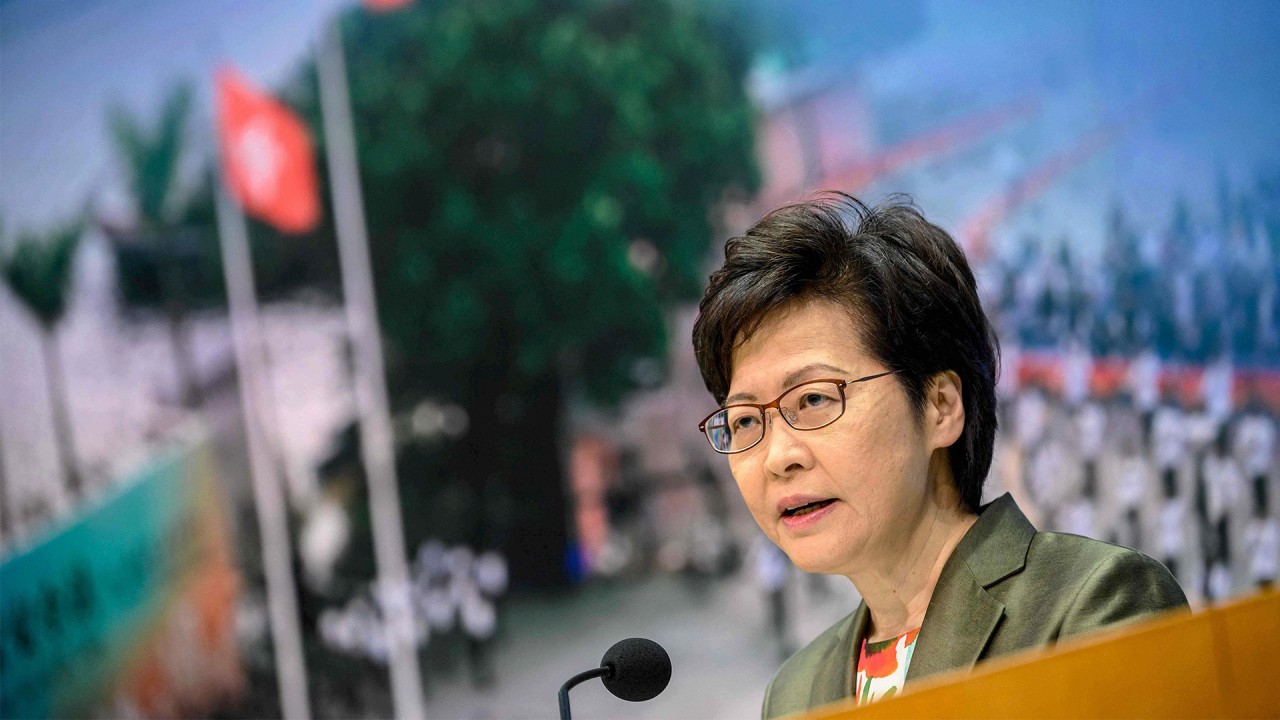 01:37
Hong Kong announces more electoral system changes to block opposition
Hong Kong announces more electoral system changes to block opposition
How has the Election Committee changed?
The previously 1,200-member body has become a 1,500-strong committee, after a new sector was added to four current ones comprising the business, professional, social and political groups.
The new fifth sector is made up of Hong Kong members from five designated national organisations, NPC delegates, as well as members of the Chinese People's Political Consultative Conference (CPPCC), the country's top political advisory body. Previously, NPC and CPPCC members were from the political sector.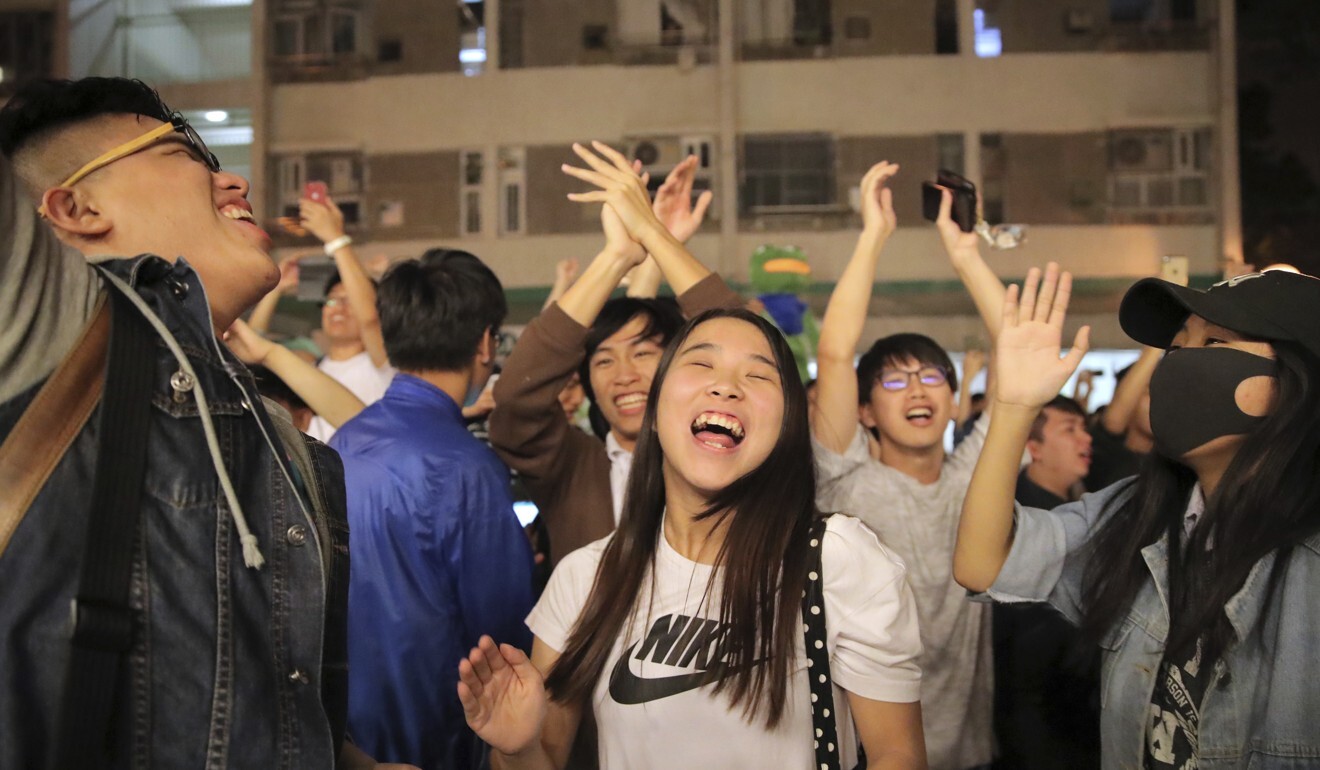 What happens to district councillors in the Election Committee?
In the November 2019 municipal-level elections, the opposition won 17 out of the 18 district councils citywide, controlling 388 of 452 seats, as it rode on the momentum of anti-government protests over the now-withdrawn extradition bill. Under the changes, the 117 seats previously held by district councillors have been scrapped from the Election Committee. They have been replaced by 156 members from municipal bodies, which are dominated by the pro-establishment camp, such as district fire safety and crime fighting committees.
Members from grass-roots groups, "associations of Chinese townsmen" – which refer to groups binding Hong Kong members based on their ancestral link to the mainland – and representatives of mainland-based Hongkongers have also been given seats.
The Election Committee has a mix of individual and corporate votes. How has the ratio changed?
Following the overhaul, 33 subsectors, including legal and accountancy, will be voting for their Election Committee members through corporate ballots. Previously, the two professional subsectors were among 23 which elected members either through individual voting or a mix of individual and corporate voting. Only 12 subsectors chose members purely through corporate votes.
Under the new proposal, at 518 seats will be via nomination or reserved for officials, rather than through election.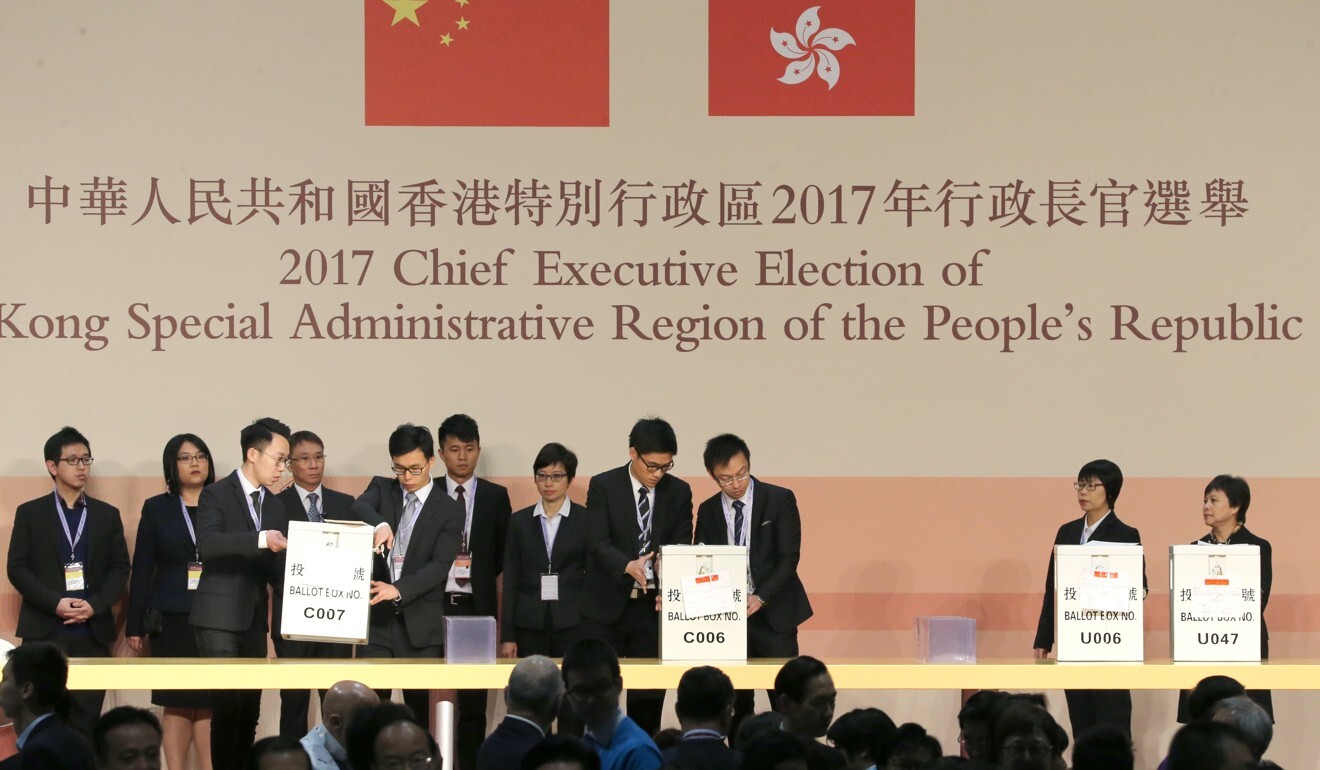 What about the new powers of the committee?
Those in the Election Committee now have new power to nominate Legco members.
Candidates wishing to run for the Legco elections must secure between two and four nominations from each of the five sectors.
The committee used to take up 10 seats in the legislature until 2004, when the arrangement was abolished. With the latest changes, such a system has made a comeback.
The new Election Committee will fill 40 seats of the revamped 90-member legislature, and candidates returned will not be restricted to its members. They can be outsiders, so long as they garner enough support from the committee.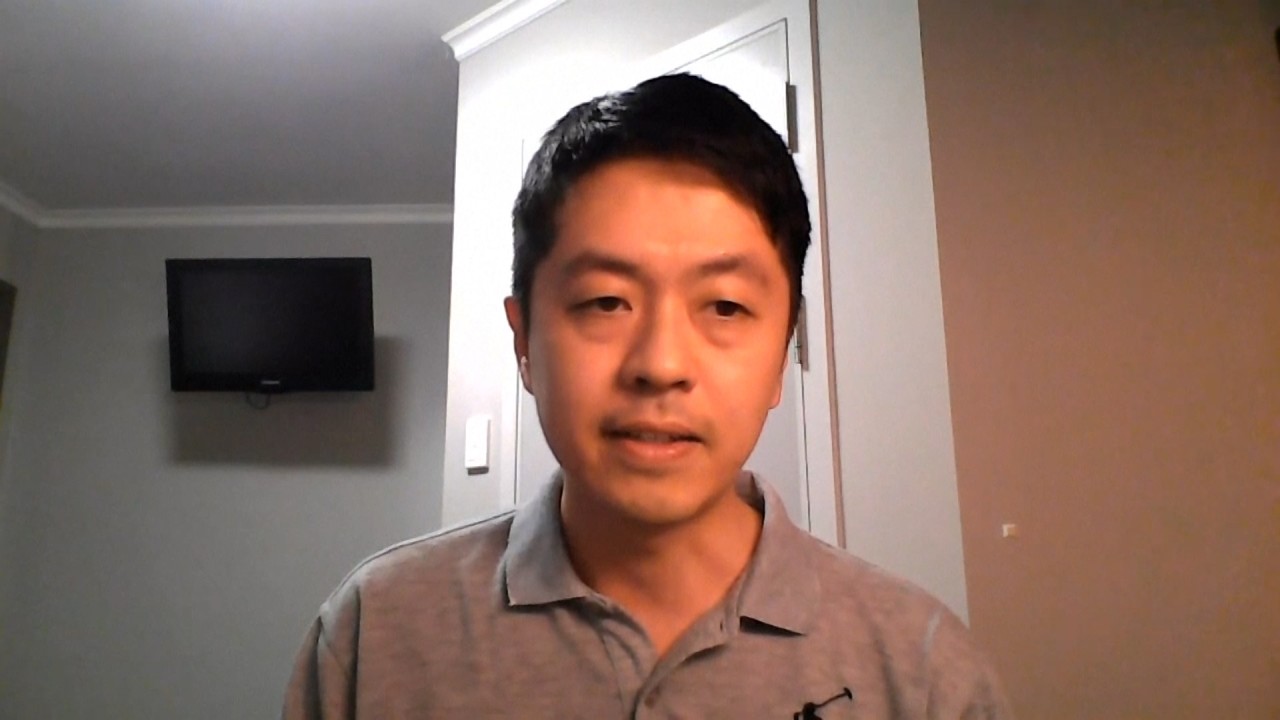 02:12
Electoral overhaul the 'death of democracy' for Hong Kong, says fugitive former lawmaker Ted Hui
Electoral overhaul the 'death of democracy' for Hong Kong, says fugitive former lawmaker Ted Hui
The Election Committee will now have chief convenor. What does the job entail?
The
chief convenor
will be tasked to handle unforeseen situations that could arise in the execution of the Election Committee's duties.
The holder of this position is expected to have a "transcendent" status, implying a state leader.
Potential candidates include former Hong Kong leaders Tung Chee-hwa and Leung Chun-ying, both of whom are now serving as vice-chairmen of the CPPCC.
Pro-Beijing heavyweight Tam Yiu-chung has said the chief convenor's role is to weigh in when there are "emergency issues" with an election that local laws cannot resolve. But this has raised questions over power dynamics, as the lack of clear definition for the role has prompted speculation the individual will have the power to override the chief executive or have personal sway given his standing.
Tam and his fellow pro-establishment figures have said the chief convenor will not be involved in local governance.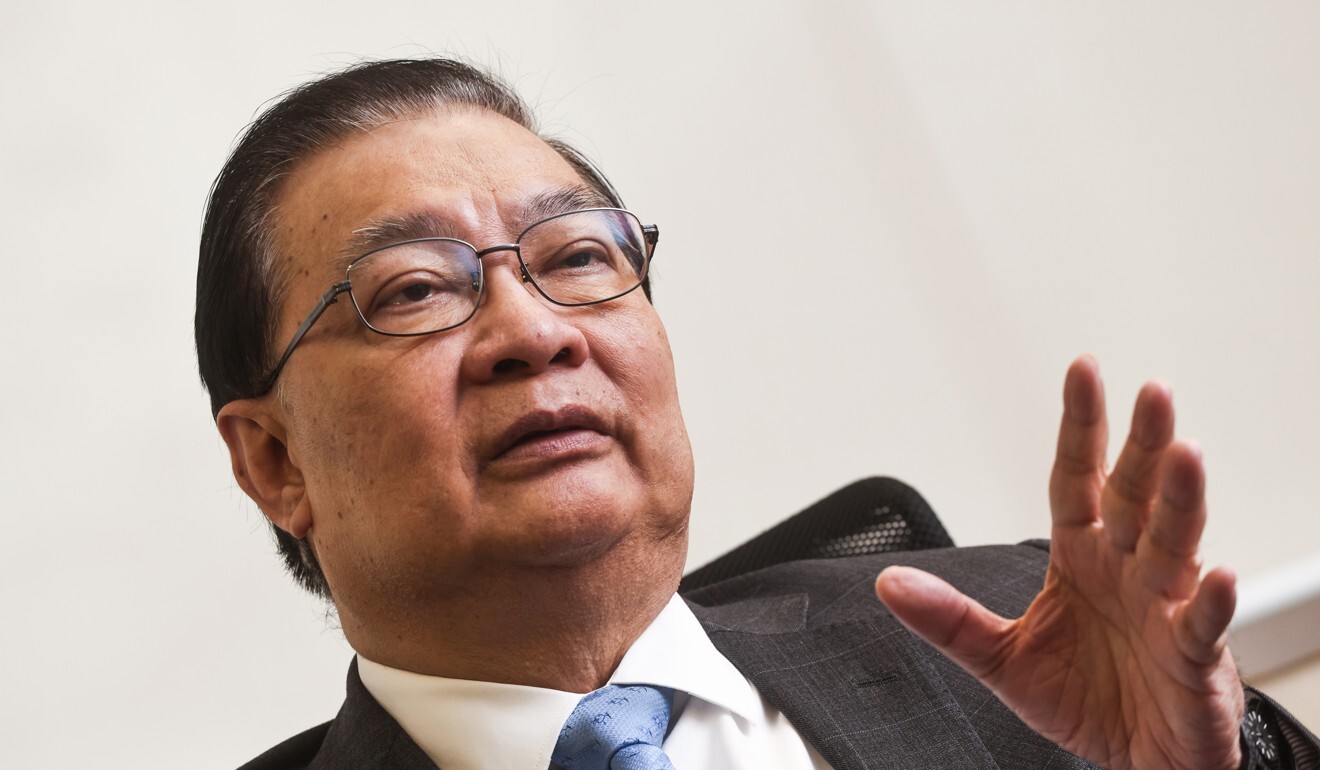 How will the Legislative Council be changed?
Formerly a 70-member chamber, the legislature has been expanded to 90 seats. Previously, it used to have 35 geographical constituencies, or directly elected seats, and 35 functional seats, positions allocated to elected representatives of various professional and trade sectors.
But the number of geographical seats has been slashed to 20, representing the lowest proportion of directly elected members since 1997.
The number of functional constituencies has been reduced to 30, with the five so-called super seats scrapped. They are seats for the district council (second) constituency, created in a 2010 political reform compromise, and elected by about 4 million voters without a vote in any other functional constituencies drawn based on professional and trade sectors.
Nine functional constituencies – including catering and sports, performing arts, culture and publication – have adopted corporate voting, as opposed to individual voting previously.
The remaining 40 seats will be fielded by candidates returned by the Election Committee.
The government has also split the present five geographical constituencies – Hong Kong Island, Kowloon East and West, New Territories East and West – into 10 blocs, which are Hong Kong East and West, Kowloon East, Central and West, New Territories South East, North East, South West, North West and North. Each will return two seats.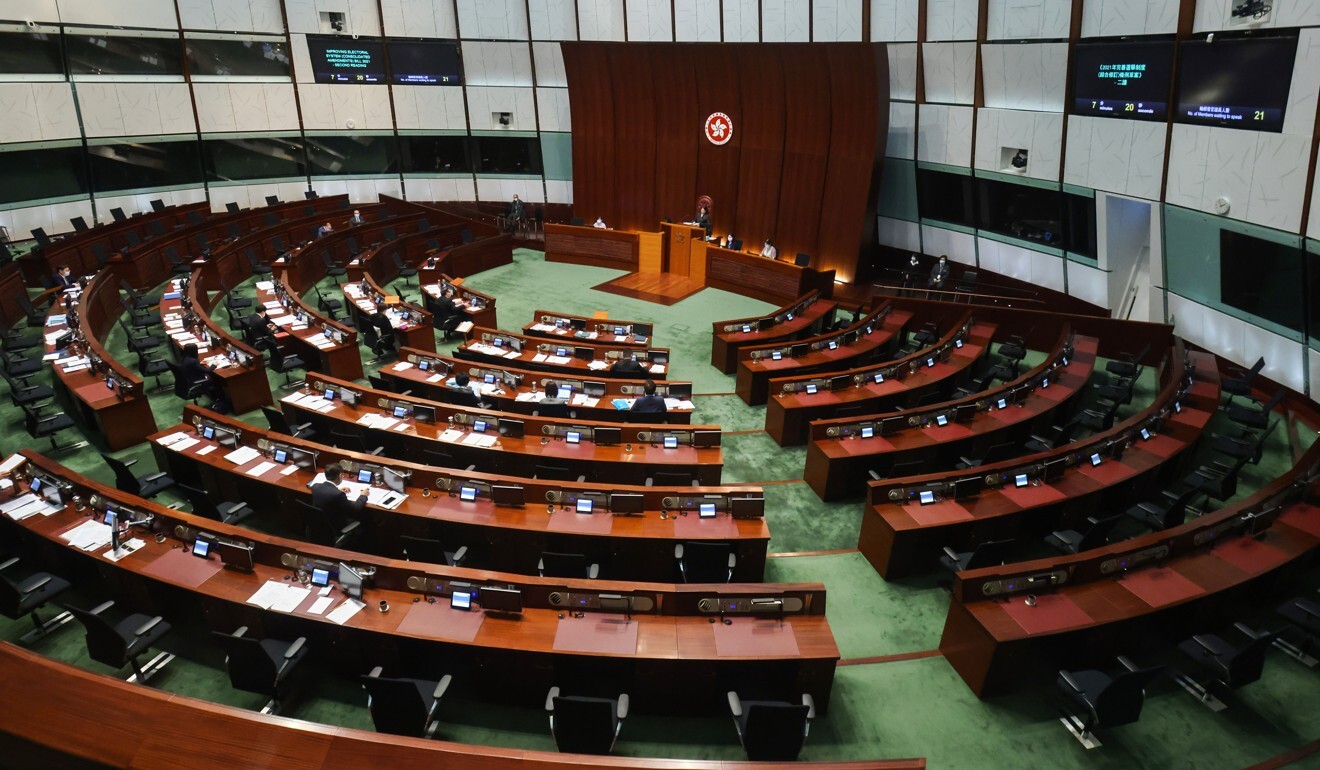 What is the new vetting process about?
As part of its plan to screen out unpatriotic candidates, or those deemed a threat to national security, the government also set up a "candidate eligibility review committee" for both the Legco and chief executive elections.
The review committee will screen Legco aspirants based on recommendations by a currently chief-executive-led national security committee, which will receive information gathered by police's national security unit. Candidates' past words and deeds will be taken into account during the screening process and the decisions shall not be challenged through any judicial review or appeal process.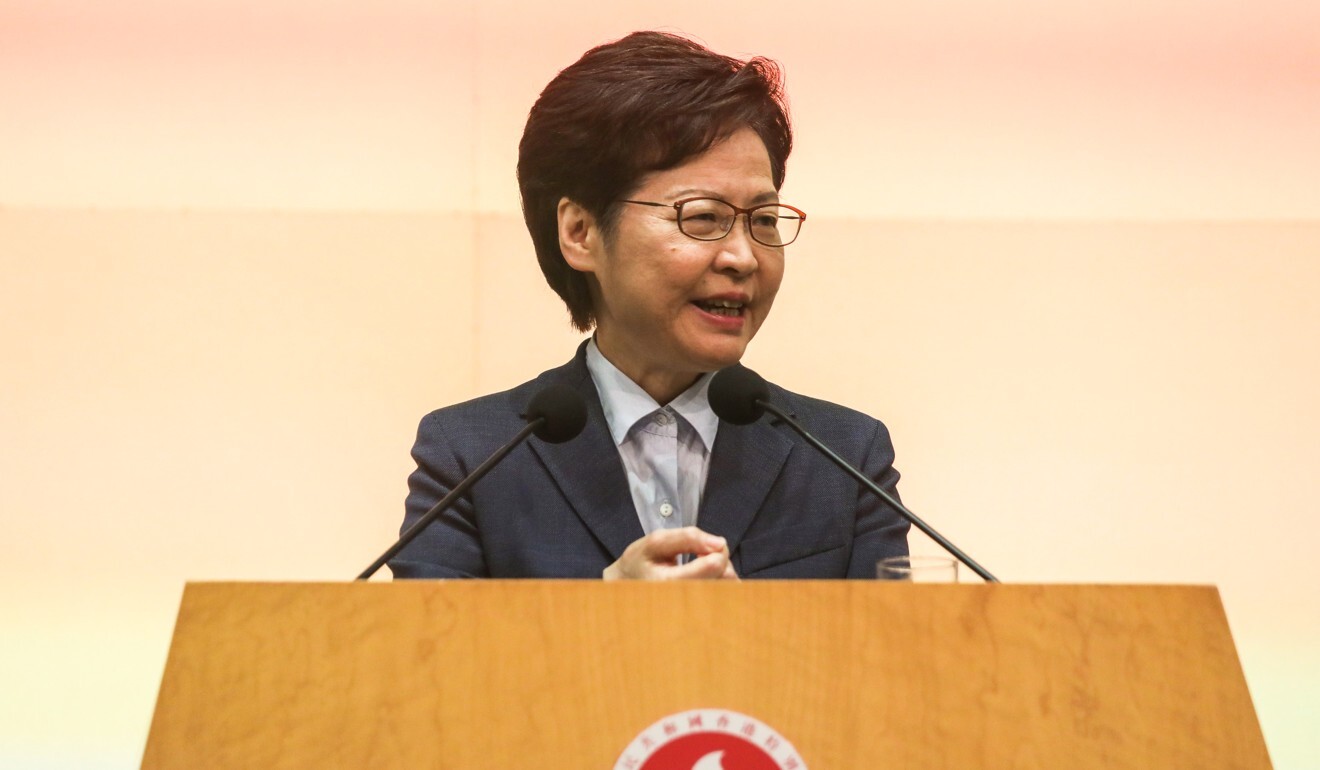 Chief Executive Carrie Lam Cheng-yuet ngor has said the vetting committee will be chaired by a principal official. It will be made up of two to four principal officials and up to three community leaders. The ex officio members will also be politically vetted.
Lam added that the vetting committee could also include heads of law enforcement bodies, such as police or customs commissioners, as they also sat on the national security committee.
She said she would make it an unwritten rule that all incumbent leaders should withdraw from discussions about cases involving them, but refused to incorporate it into the legislation.
During an earlier interview with the Post, Secretary for Security John Lee Ka-chiu said police were in the process of drawing up protocols to screen candidates. "There are two deciding factors – whether you truly bear allegiance to Hong Kong and truly uphold the Basic Law," he said.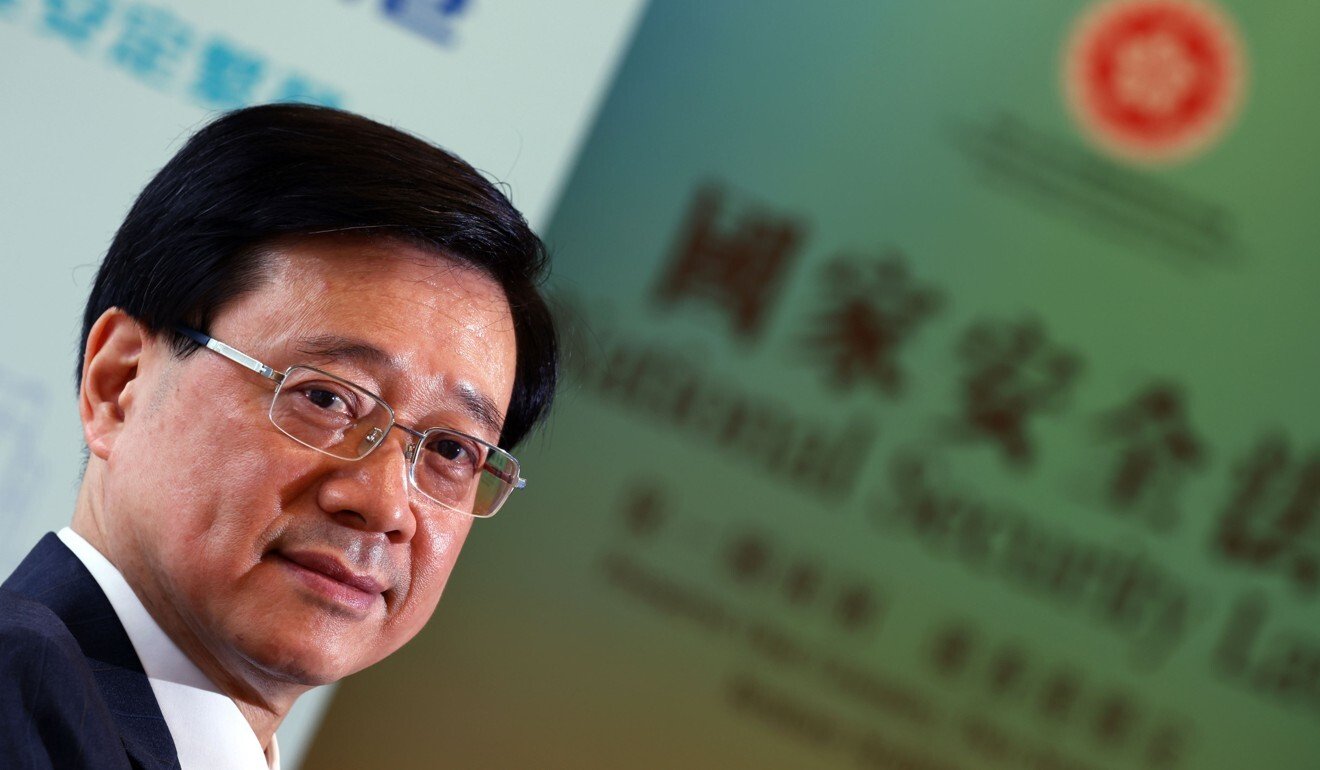 What does the new law say about protest votes?
While people disgruntled about the changes can still cast a protest vote – or boycott the elections – publicly encouraging others to do so is now a criminal offence. Offenders can face a jail term of up to three years.
Secretary for Justice Teresa Cheng Yeuk-wah has said the ban will cover any form of public communication through speeches, broadcasts, screening and playing of recordings, or publishing of materials such as emails or leaflets.
"Behaviour that can be observed by the public, such as putting up banners outside a flat window to incite others to cast invalid votes will also be illegal," she said, adding that wearing a shirt with slogans, holding flags or donning accessories carrying those meanings would also be deemed to be in breach of the law.
But legal scholars have warned of a
"real constitutional problem"
. Simon Young Ngai-man, associate law dean at HKU, said the offence lacked a mental element. "It is rather unusual to create an incitement offence in relation to acts that are perfectly legal in themselves," he said.
What are the important dates to remember?
The government will hold the polls for the Election Committee on September 19. On December 19, it will hold the Legco elections, while the chief executive election has been set for March 27 next year.