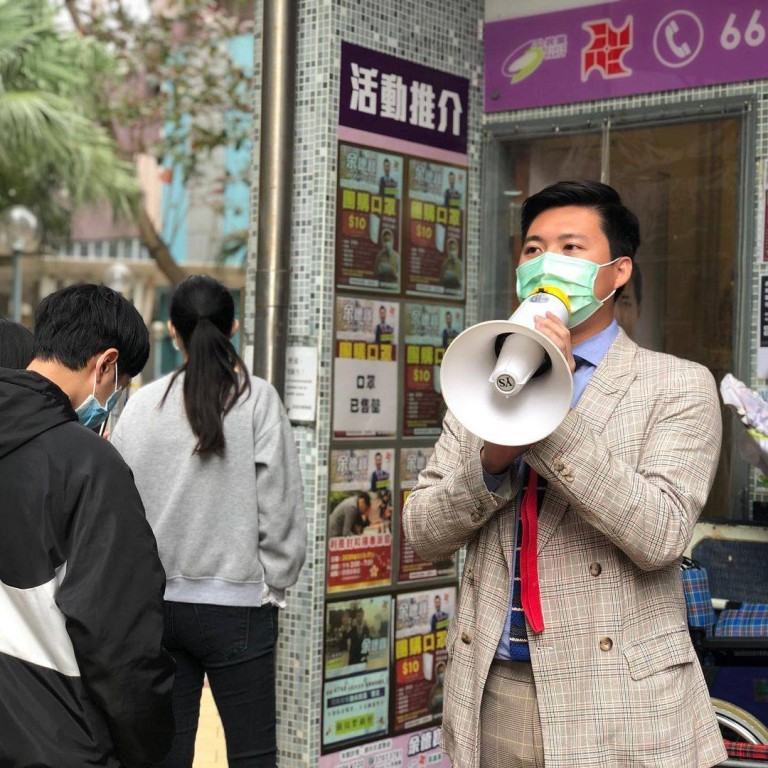 Hong Kong's opposition Civic Party loses two-thirds of its district councillors in round of resignations ahead of new oath-taking rule
Members, including Yau Tsim Mong District Council vice-chairman Andy Yu, reveal on their respective social media accounts they have quit party
Departures mean party now has just five district councillors
Hong Kong's opposition Civic Party lost about two-thirds of its remaining district councillors on Sunday in a new round of resignations ahead of a requirement to
pledge allegiance
to the city and its mini-constitution or face disqualification.
Eleven of them, including Yau Tsim Mong District Council vice-chairman Andy Yu Tak-po, announced on their respective social media accounts they were quitting the party. The exodus means the party now has just five district councillors.
They did not give reasons for leaving their party.
"Our five remaining district councillors will continue to defend our base. In the future, they will work to promote active participation of residents in community affairs with other like-minded fellows in the party and pro-democracy camp," the party said in a statement.
Party chairman Alan Leong Kah-kit said he was heartbroken to see their departure but fully understood and respected their decision. He added it was not important to serve the community in their capacity as party members but rather to insist on speaking the truth and living in reality.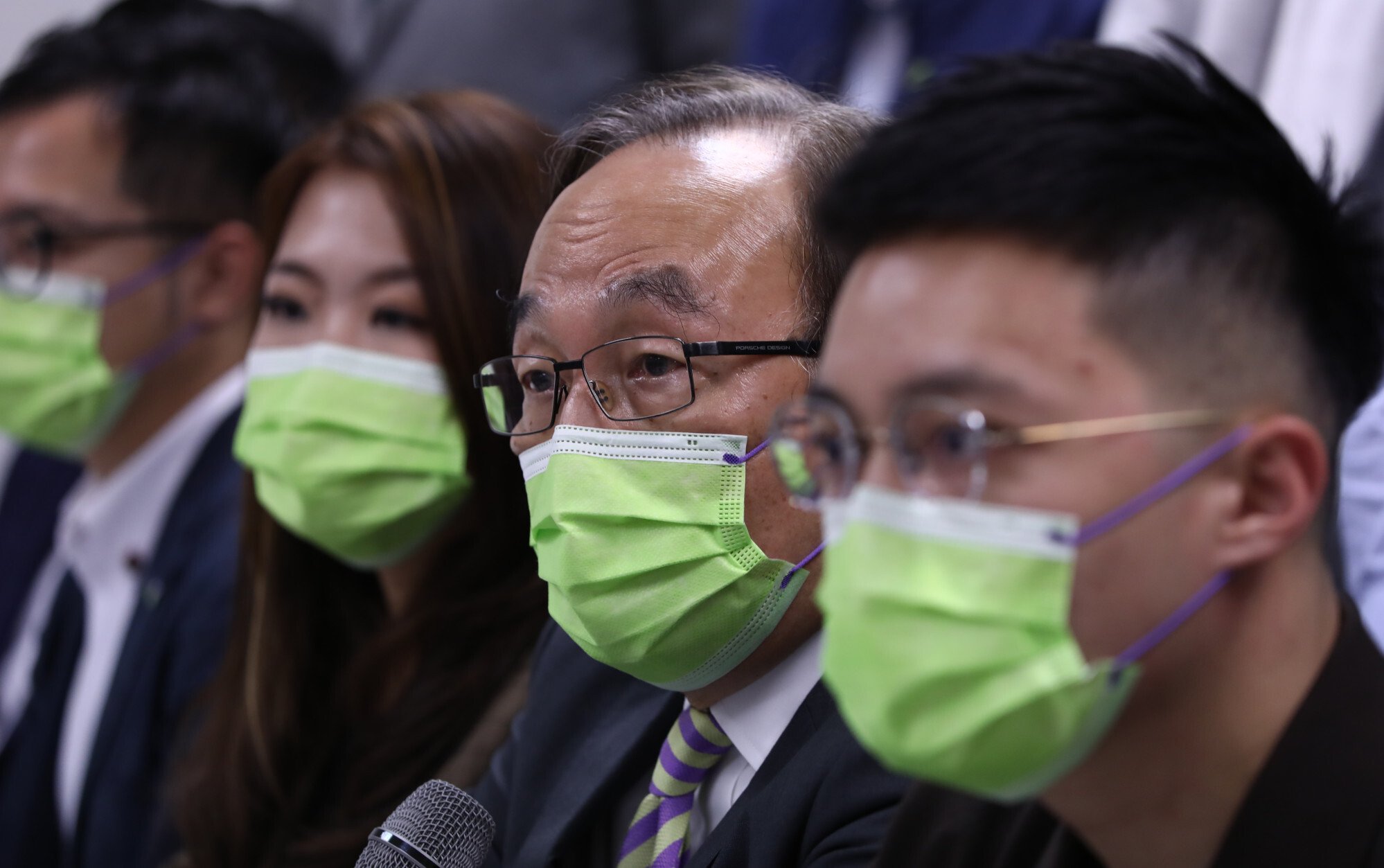 According to earlier media reports, more than 100 district councillors – including those who signed a declaration supporting a so-called primary election organised by the opposition camp last July to choose candidates for now-postponed legislative elections – could
face disqualification
because of the new oath-taking requirement.
Among the more popular figures to quit the party were Tsuen Wan District Council chairman Sumly Chan Yuen-sum and Amy Yung Wing-sheung of Islands District Council. The departures also included Kwun Tong member Sarah Wong, and Sham Shui Po district councillors Andy Lao Ka-hang and Joshua Li Chun-hei.
Steve Cheung of Kwai Tsing, Luk Tsz-tung and Mak Tsz-kin of Sha Tin, Lee Ka-ho of Islands, and Antonio Luk Ling-chung of Tsuen Wan also resigned.
Yu posted on Facebook that he had quit the party, effective Sunday, but added he would "continue to serve residents in my capacity as the vice-chairman and member of Yau Tsim Mong District Council".
Also in a brief message, Wong wrote on her Facebook page that she had quit the party. Lao also announced his departure "with immediate effect" and thanked the party for its support over the past two years.
Li said his decision followed "thorough consideration" while Luk also announced via Facebook he had quit.
Also thanking the party was Lee, who said in a Facebook message: "I appreciate and will never forget their care and company for all those years. I will stand tall and hold on tight. I also wish every one of us can eventually reach the shore of hope safe and sound."
The five remaining councillors are Eastern District Council chairman Joseph Lai Chi-keong and members Patrick Leung Siu-sun and Derek Ngai Chi-ho; and Sha Tin's Chan Pui-ming and Michael Yung Ming-chau.
Polytechnic University political scientist Chan Wai-keung said it was too early to say if those who quit the party would be able to save their seats in the district councils.
"In Beijing's eyes, the Civic Party must be got rid of because it had been a major force in the pan-democracy camp that lobbied the West to impose sanctions on Hong Kong," Chan said. "Attention will now shift to the Democratic Party, which is arguably now the only opposition party that remains relevant in the local political circle."
The Civic Party sent 36 candidates to contest the 2019 district council elections, with 32 of them winning in a landslide victory for the opposition camp at the height of
anti-government protests
that rocked the city for months.
The camp controlled all but one of the 18 district councils. But after the adoption of the
national security law
last June, Beijing and local authorities turned their focus to weeding out public office holders deemed insufficiently "patriotic" but which critics viewed as an attempt to eliminate dissent.
The Legislative Council passed the Public Offices (Candidacy and Taking Up Offices) (Miscellaneous Amendments) Bill 2021 last month as part of a wider effort to carry out the obligations laid down in the security legislation.
The new powers allow authorities to unseat district representatives if their pledges are deemed invalid. The government reportedly has plans for a mass oath-taking ceremony as early as next month. Some district councillors have since quit to avoid taking the oath.
At one time, the party also had six lawmakers but all have since been disqualified or quit. In April, former lawmakers Alvin Yeung Ngok-kiu, Kwok Ka-ki and Jeremy Tam Man-ho, as well as district councillor Lee Yue-shun, called for the party to disband, saying it had already completed its mission. The four also said they would quit politics.