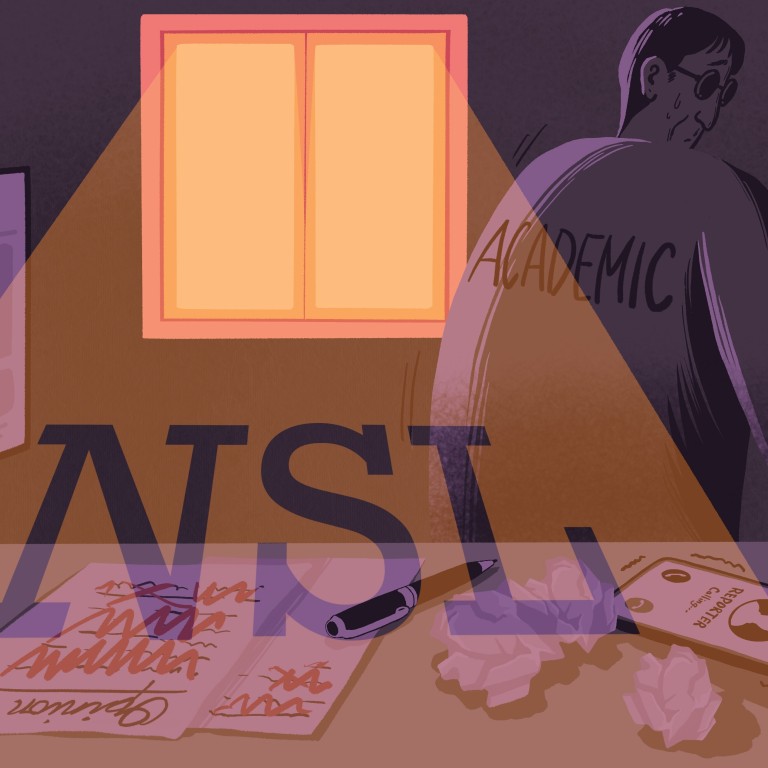 Why are Hong Kong academics quitting newspaper columns, and what's the fear over new 'red lines'? Three words: national security law
Prominent columnists, scholars say law worries them, and government no longer cares about public opinion
Some, however, remain upbeat, saying there is nothing to fear and that only those who 'initiate revolutions' or 'crash the system' should be concerned
This is the second of a four-part series on the impact of the national security law, one year after it was imposed on Hong Kong by Beijing on June 30, 2020. Gary Cheung and Lilian Cheng speak to academics who have stopped writing opinion columns for fear of breaching the law and others who find the areas for research shrinking because of unknown red lines. Read part one here.
After more than a quarter century of contributing political commentaries to Ming Pao Daily, political scientist Ivan Choy Chi-keung from the Chinese University of Hong Kong (CUHK) called it a day on Wednesday.
"The political pressure of writing commentaries, particularly those critical of Beijing and the Hong Kong government, has been growing since the implementation of the
national security law
in June last year," he said.
Choy began penning commentaries in 1995 and, since 2006, has been writing a weekly 2,500-word op-ed column for Chinese-language paper Ming Pao Daily on governance, political reform and local elections.
He has a following, and his columns have drawn the attention of Hong Kong's political circles. But with the first anniversary of the national security law around the corner on June 30, he felt it was time to retreat.
The wide-ranging law, which bans acts of secession, subversion, terrorism and collusion with foreign forces, has had a chilling effect on academics who have been regular contributors of opinion columns to newspapers or have given their views freely when approached by the media.
Beyond engaging the public through their commentaries, academics who did agree to speak to the Post said there was a climate of uncertainty and concern over how the law could some day be used on them.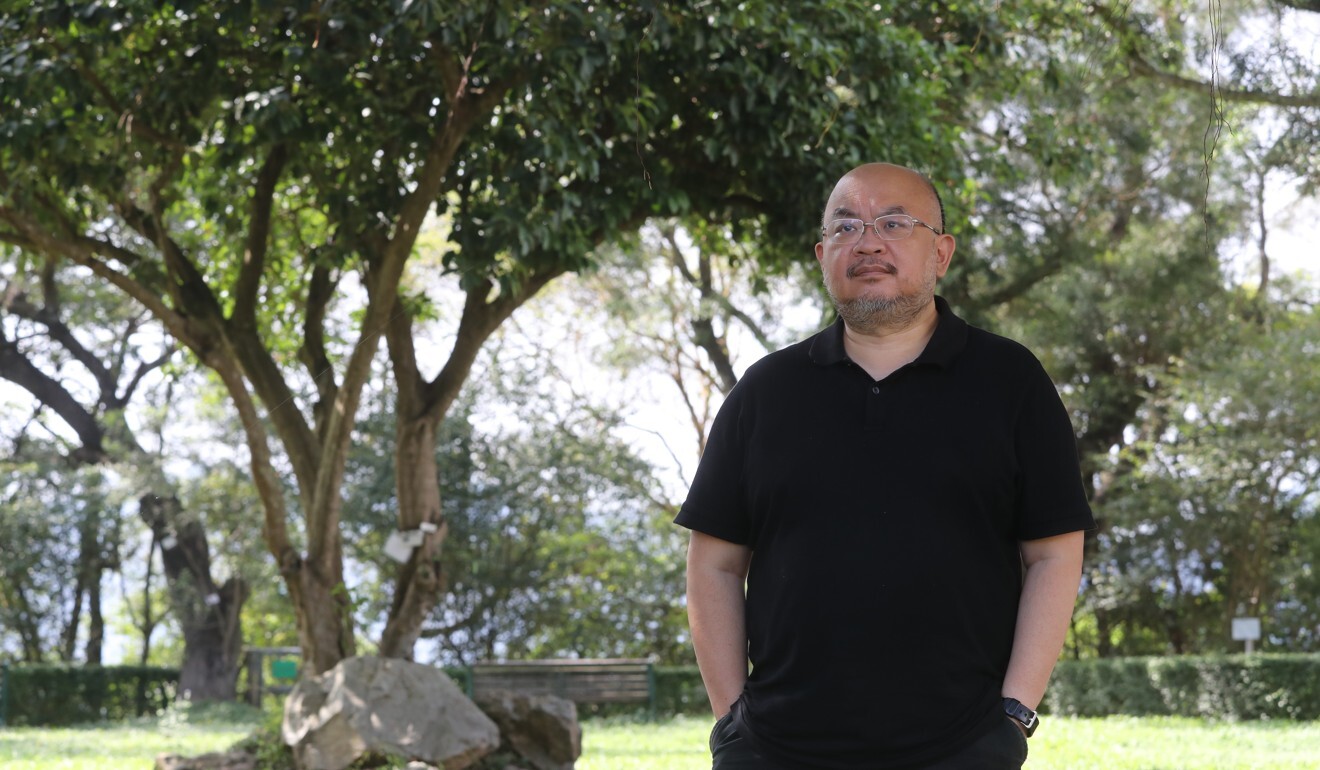 It was early days yet, they said, but many who spoke to the Post pointed to Article 9 of the law, which says authorities will take "necessary measures to strengthen public communication, guidance, supervision and regulation over matters concerning national security, including those relating to schools, universities, social organisations, the media and the internet".
They found it especially worrying that the law warns against provoking "hatred among Hong Kong residents" towards the local or central governments.
Many said despite their fears, they were taking a wait-and-see approach while learning to navigate the new environment without compromising academic freedom.
But the likes of Choy – those with a more liberal and pro-opposition bent – admitted to feeling more despondent than others in the fraternity.
With no clear indication of where the limits lay, Choy was very troubled that his commentaries or even research might be deemed some day by authorities to have crossed hitherto unknown "red lines" under the law.
"Who knows if one day some people with political influence will call on Beijing's Office for Safeguarding National Security to look into my commentaries?" he asked.
Like others who spoke to the Post, he questioned the point of continuing to share his views when city officials did not seem to be in a mood to be receptive.
"In the past, the Hong Kong government cared to a certain extent about the views expressed in political commentaries in newspapers," said Choy, 56, who was president of CUHK's student union in 1987.
"Nowadays, writing commentaries can't make any difference, because the government no longer cares about public opinion."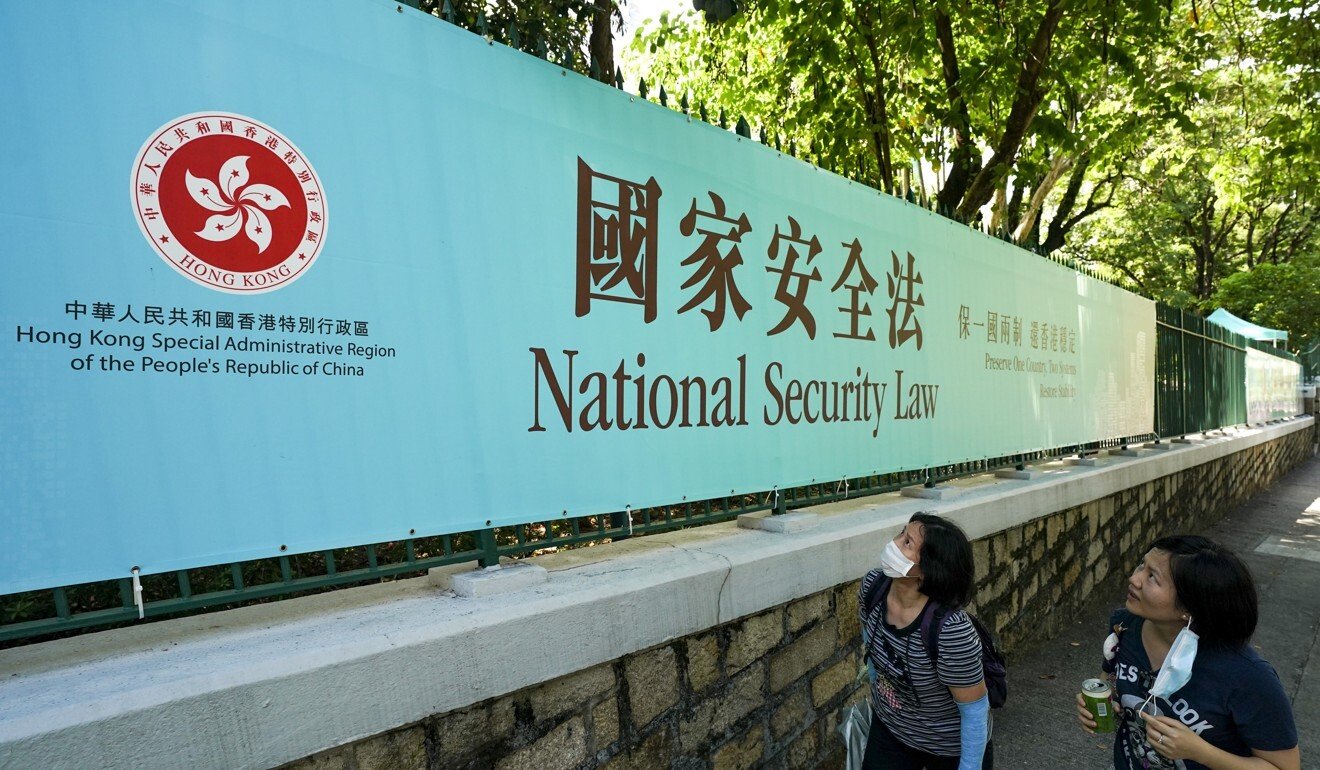 Like Choy, several other academics have decided to either stop writing newspaper columns altogether, or write less frequently. Some who used to speak to reporters freely on Hong Kong politics and governance have become more circumspect, including those who insisted on anonymity when approached for this article.
Ming Pao Daily is one of the few Hong Kong newspapers that publishes commentaries by liberal-minded academics regularly.
Political scientist Ma Ngok, also from CUHK, used to write weekly or fortnightly for the paper, but cut the commitment to only once a month since late last year.
Ma, 55, who has been writing newspaper commentaries since the 1990s, said he was losing the will to carry on.
"It's an increasingly tough job and too painful to pen articles," he said. "There is a lack of the right atmosphere for discussions on current issues, as the government doesn't care about public opinion."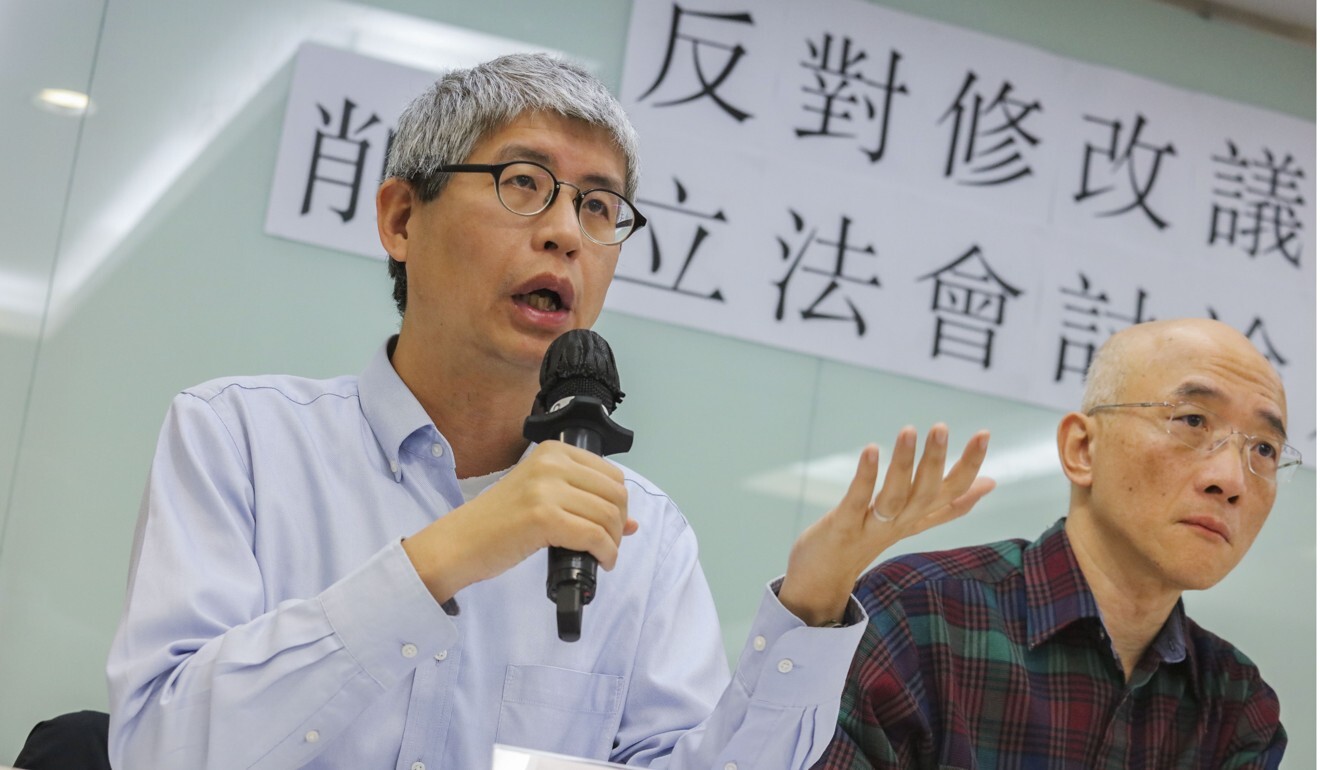 Max Wong Wai-lun, an assistant professor at the University of Hong Kong's (HKU) School of Modern Languages and Culture, penned his last piece for the paper on April 22, but said he was suspending his weekly column for health reasons.
Denying it had anything to do with the new law, he told the Post he underwent surgery last year and was finding it a struggle to continue writing while coping with his workload at the university.
'Scholars' views made a difference'
While dismayed by the loss to open discussion on issues they considered important to Hongkongers, those putting their pens down pointed out that Beijing and the Hong Kong government stood to lose a channel for views from beyond the pro-establishment camp.
Speaking on condition of anonymity, an academic who recently ended his regular newspaper column said: "In the past, the Hong Kong government could read commentaries critical of the government.
"How can officials govern effectively and correct mistakes if newspapers are littered with commentaries that always give the thumbs-up to the administration?"
He hoped city officials and Beijing would realise that having "only one-sided views is not conducive to good governance and they will then loosen their grip".
Choy was convinced his commentaries had made a difference over the years.
He said he believed Beijing adopted a proportional representation system for
Legislative Council
elections in geographical constituencies in 1997 in part because of commentaries he wrote, arguing against a proposed multiple-seat electoral system.
At the time, there were 20 directly elected seats in a first-past-the-post system in which voters had one vote each and the candidate with the most votes won.
In the 1995 Legco elections held before Britain returned Hong Kong to China, the opposition Democratic Party won 12 of those seats, an outcome that made Beijing determined to scrap the system after the handover in 1997.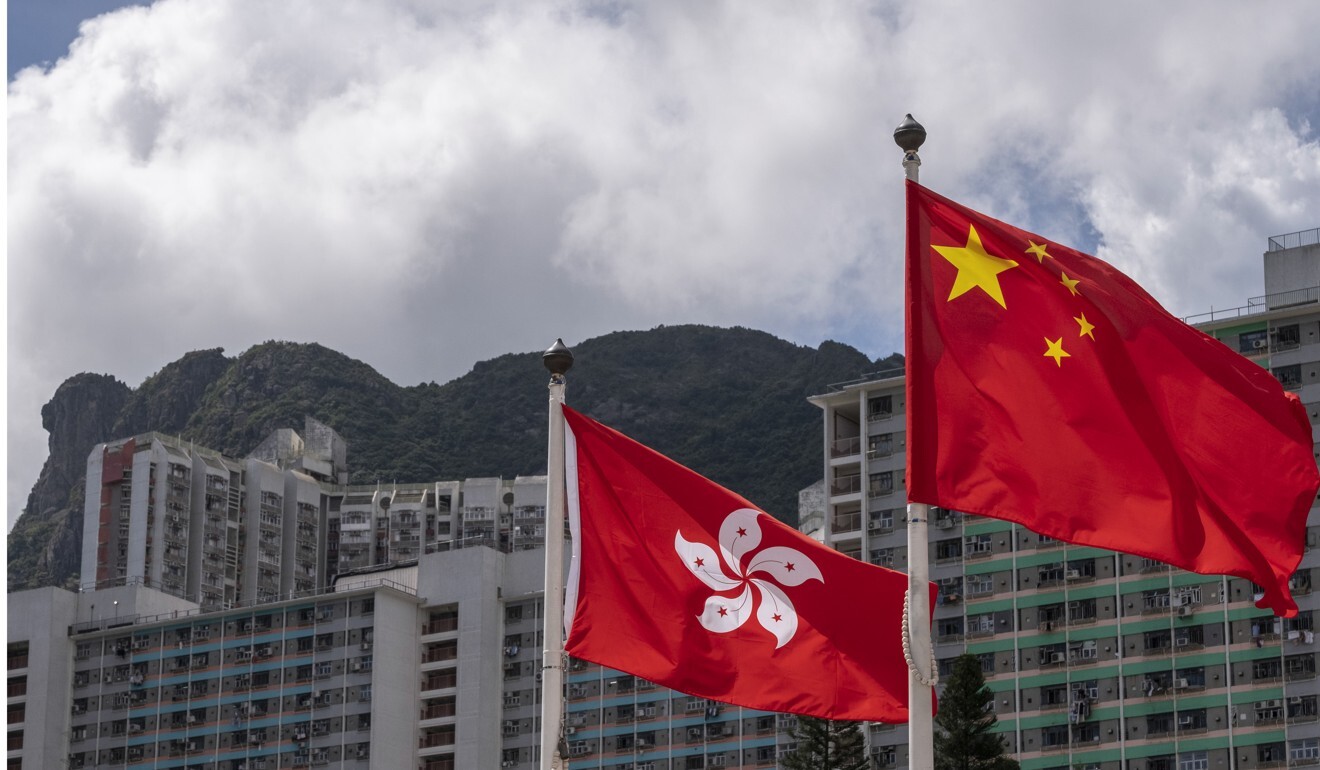 Some pro-Beijing figures called for switching to a multiple-seat system, believing it would favour pro-government candidates if voters with a single vote had to choose a slate of candidates.
Choy argued in his commentaries that the proportional representation system was better, with winners in constituencies with multiple seats decided by their share of the vote.
In 1997, the first-past-the-post system, under which people had one vote to use in single-seat constituencies, was replaced by a proportional representation arrangement in which voters cast their ballot to select multiple winners.
"In the 1990s, there was a chance you might make a difference, because Beijing and the Hong Kong government heeded the views of sensible commentators," he said. "But it's no longer the case now. Then comes the question: why bother?"
'Moral responsibility to keep writing'
City University political scientist and regular commentator Ray Yep Kin-man is among those not giving up yet.
He will continue writing his monthly column in Ming Pao Daily and accept invitations from other media outlets to pen commentaries.
"As many commentators are quitting their columns in the current political climate, I have a moral responsibility to continue writing articles to present my views on current affairs," said Yep, 57.
"In hard times, we intellectuals are more duty-bound to tell the public how to understand and interpret what is happening."
Yep was a core member of the Alliance for Universal Suffrage, a coalition of moderate pan-democratic groups founded in January 2010.
In May 2010, he was one of seven alliance members in a group that included Democratic Party representatives who negotiated an electoral reform package for 2012 behind closed doors with Li Gang, then deputy director of Beijing's liaison office in Hong Kong.
In a dramatic move, Beijing approved the pan-democrats' "one man, two votes" proposal, under which candidates for five new "super seats" in Legco would be nominated by elected district councillors and voters would decide the winners.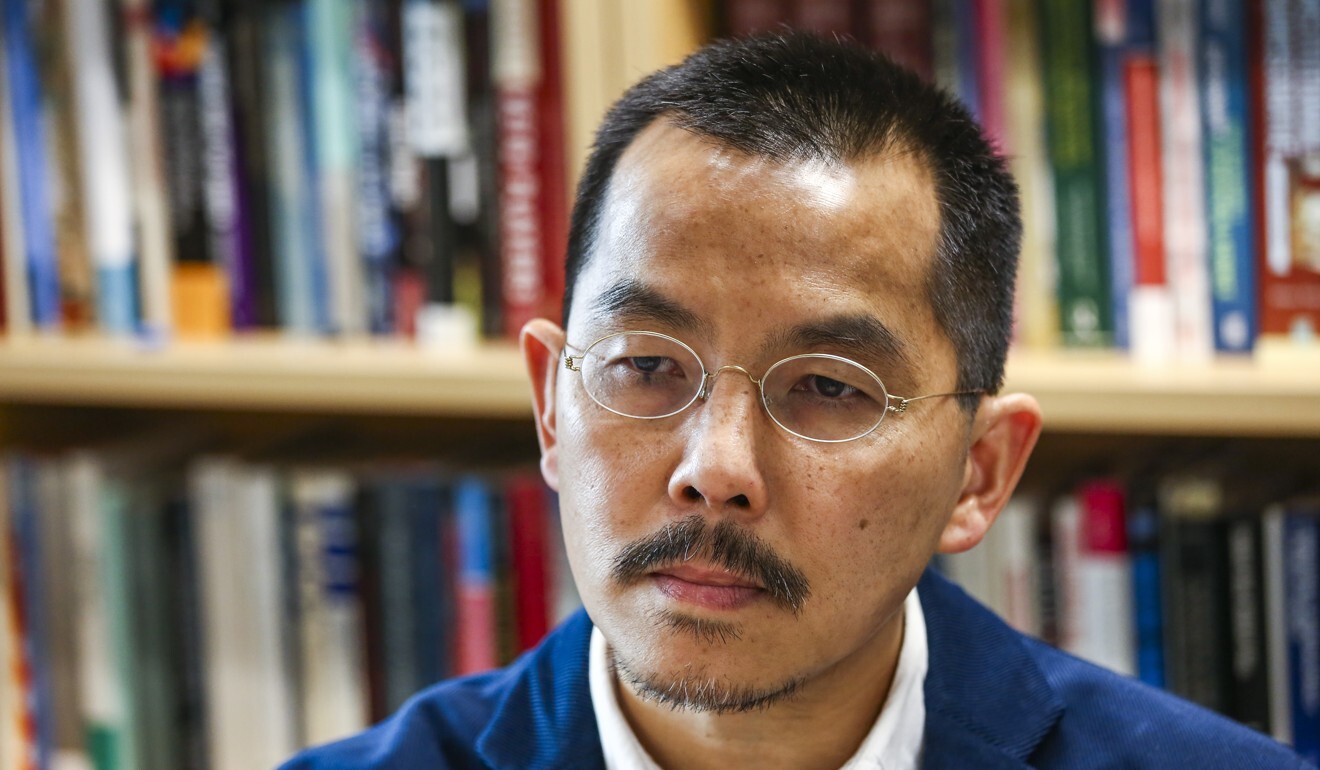 Yep is considered a moderate, but many of his commentaries are critical of Beijing and the local government.
But he said he felt "relatively safe", as Beijing's main targets in Hong Kong were the organised opposition, including pan-democratic parties.
"I exercise more caution while writing commentaries, such as by avoiding naming some state leaders. I'm confident I can judge whether I am crossing the line."
He also noted that since last year, some academics and commentators had become reticent when approached by journalists for their views. This was a pity, he felt.
One regular commentator who had stopped answering reporters' questions told the Post last week: "Sorry, can't accede to your request for an interview. The answer is in the national security law and its wide-ranging and fearsome application, which is probably what the authorities desire."
The person, who declined to be named, said those who continued writing commentaries but turned down interviews "at least avoid the risk of being misquoted or selective reporting".
Ho Lok-sang, a Lingnan University scholar, said it would be a pity if there were only pro-government voices left in the political circuit.
He added it was understandable local academics might be worried, but pointed out that many international and even local scholars were still criticising the local and Hong Kong government. Thus, he said, he would be "curious" to see how the national security law could actually induce fear in academia.
Backing the national security law for returning stability to the city, Arthur Li Kwok-cheung, HKU council chairman, however, said if there was fear, it was from academics who knew their commentaries were problematic and could have crossed some red lines.
"There is nothing to worry about. There is freedom of speech in Hong Kong and you can always criticise the Hong Kong government regarding bad policies," he said. "Only those who want to initiate revolutions need to worry."
Red lines over research
If commentators had any doubts earlier about where the red lines were, some told the Post the arrests of five Apple Daily executives last week for allegedly breaching the national security law made some of these no-go areas abundantly clear.
Police determined the five were responsible for publishing more than 30 articles that called for foreign sanctions against the city and mainland China. The paper's editor-in-chief and publisher were subsequently charged with collusion with foreign forces.
As academics sought to absorb the impact of the latest implementation of the law on their public engagements such as newspaper writing, others pointed out that research topics were just as sensitive. They could risk being misinterpreted by overzealous officialdom, the professors said.
Isabella Ng Fung-sheung, assistant professor of the department of Asian and policy studies at the Education University of Hong Kong, said the problems for research topics about political and economic situations in mainland China were particularly obvious.
"Would a Hong Kong academic's research paper which found a high level of discontent among mainlanders with the central government be seen as stirring up hatred against the authorities?" she asked.
Ng, whose research interests cover human rights and media, said she was concerned about the impact of the Apple Daily arrests.
Citing the articles that police had found problematic, Ng asked: "Would I cross the red line if I conduct content analysis of media coverage on calls for sanctions against Hong Kong and the mainland governments?"
Ng said she had become more cautious than a year ago in the topics she wanted to tackle.
Speaking on condition of anonymity, a professor said many academics had already begun avoiding research on mainland-Hong Kong relations or even how Hongkongers viewed themselves.
"These topics are now considered politically incorrect in light of the law. Who knows if one day we'll find we have violated the law if the police force's national security unit targets scholars?" the professor said.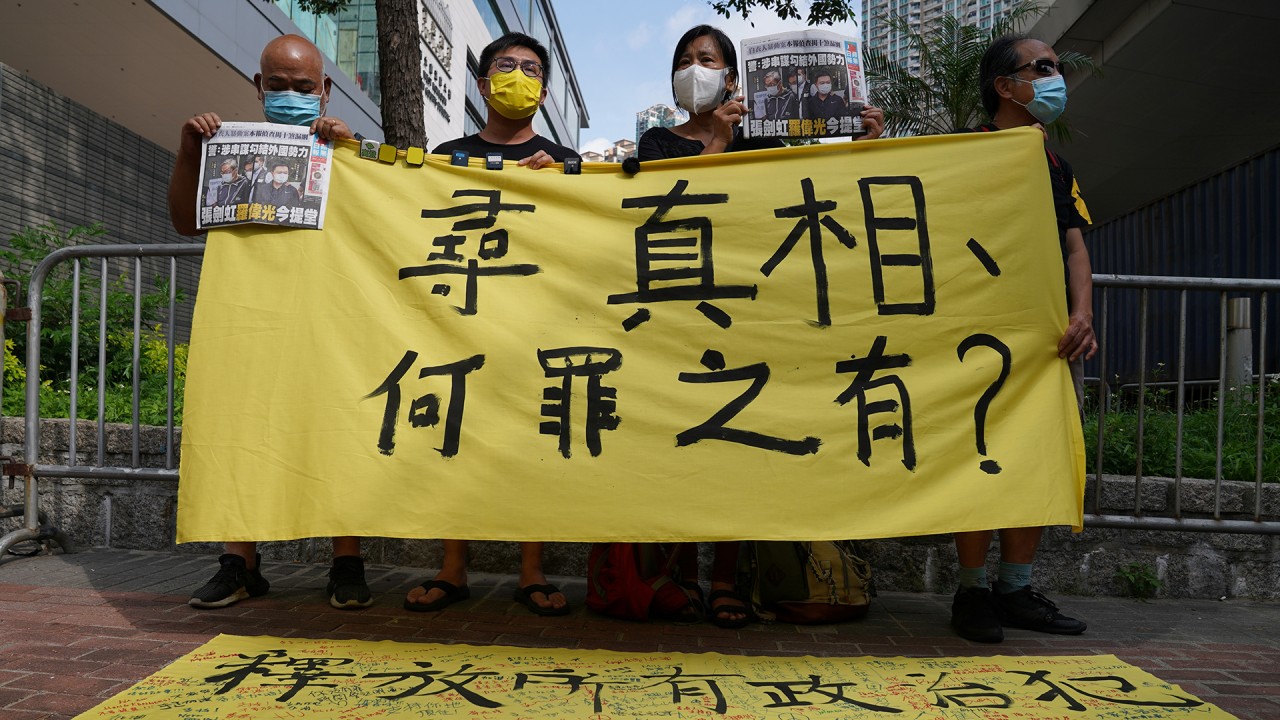 01:31
Crowds gather outside court in support of Apple Daily executives on national security charge
Crowds gather outside court in support of Apple Daily executives on national security charge
Since the 1997 handover, there have been regular tracking surveys asking Hongkongers if they consider themselves "Chinese", "Hongkongers" or "Chinese in Hong Kong".
But CUHK and HKU have stopped conducting such polls in recent years, leaving the Hong Kong Public Opinion Research Institute as the only body doing surveys of that type.
A social scientist, who declined to be named, pointed to significant changes in academia in the past year.
"We fear handling sensitive topics during lectures, and risking students filing complaints against our political stances," the academic said.
He cited as an example the subject of how the
2019 social unrest
had evolved from protests over the withdrawn extradition bill to an anti-government, anti-mainland movement.
He said many academics in the social sciences and humanities had adjusted their research methods following the implementation of the national security law. "For example, we no longer conduct in-depth qualitative interviews so as not to put the interviewees at risk."
But some academics vowed to carry on their research despite the climate of uncertainty.
Chung Kim-wah, deputy executive director of the Hong Kong Public Opinion Research Institute, said the think tank had been continuing with all of its surveys – including the popularity of officials and freedom indexes.
"These polls are important indicators to let officials know public views," he said. "We will continue as long as we are not violating any laws."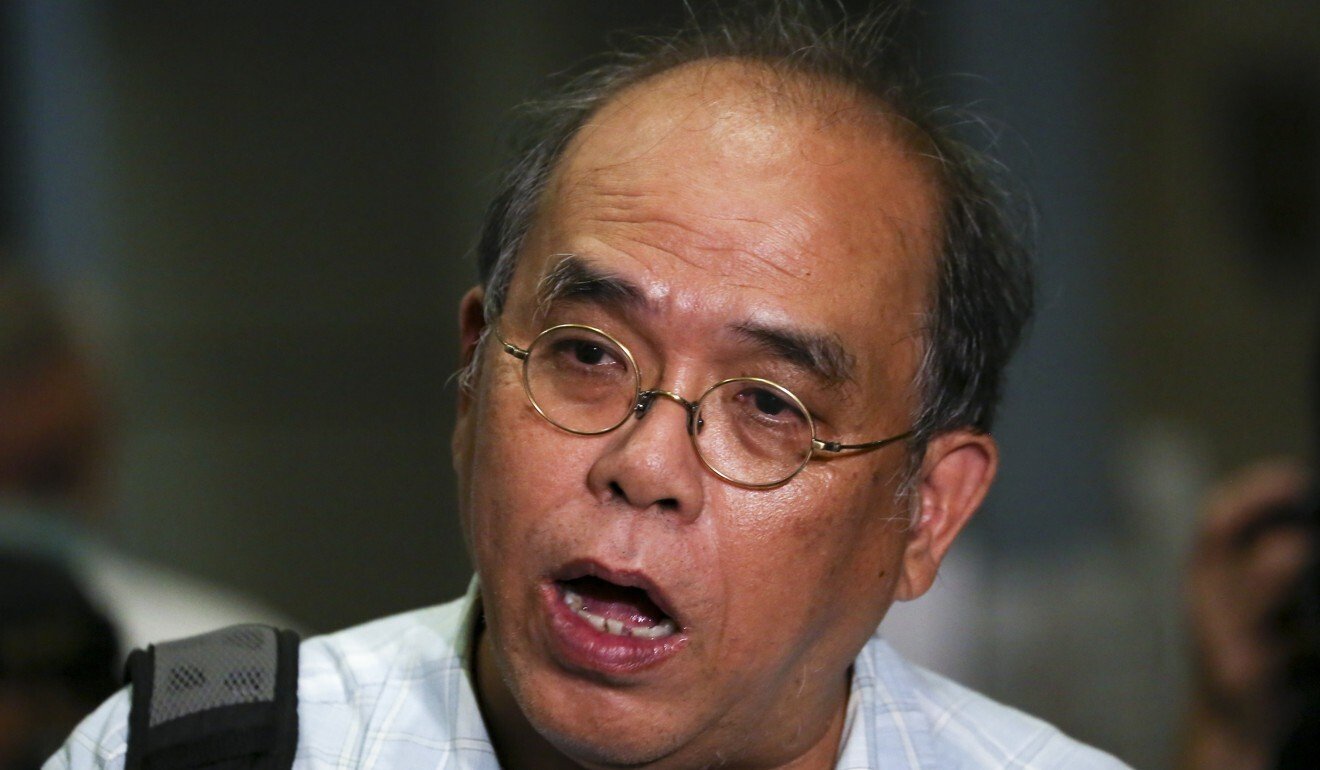 But Chung felt many professors and researchers were facing pressure from the management of tertiary education institutions.
"It is getting harder to invite academics to comment on our research findings or polls. Some will directly refuse, while others prefer commenting anonymously," he said. "Academics are less willing to comment on public affairs, while I heard some were asked to write reports or remarks every time they talked to the media or attended any press conference."
Ho of Lingnan University said that while he believed personal commentaries against the political system could be deemed to be more risky under the new law, research on sensitive political topics were not an issue at all.
"If academics work on research topics such as comparing one-party rule and multiple party systems, citing figures, reasoning and even suggestions, it should be welcomed and safe," he said. "It should be fine to comment as well if one is not trying to crash the political system with biased comments."
Li of HKU also said so far he had not heard of any research or commentaries that were met with disapproval by his university, adding that many Chinese scholars from the United States were keen to join the tertiary institution as they suffered discrimination in America.
Another academic specialising in public policy said it would be worth watching if studies linked to social movements or changes after the 2019 anti-government protests received funding from the Research Grants Council and the government's Policy Innovation and Coordination Office (PICO).
Both are responsible for allocating funds to tertiary institutions for research. Academics apply for funding every October, with the results announced in July.
"I doubt the council or PICO will continue to support some sensitive research topics impartially, as the government can control priority areas of research and may ban such topics under the current political climate," said the academic, who declined to be named.
"It will be interesting to note if, eventually, very little funding goes to research related to protests and social movements in the areas of sociology and the humanities."
While the scholars the Post spoke to were taking a cautious, wait-and-see stance, almost to a man they admitted the uncertainty was creating a climate that over time might prove unconducive to intellectual freedom and the search for new knowledge, especially in the social sciences.
In turn, the dour, pessimistic mood could feed into making the city a less attractive place to do research, they warned. A law intended to deal with the recalcitrant few, as the government had repeatedly insisted, was setting off tremors and leaving in its wake a potentially less vibrant academic landscape.
One social scientist said: "Given the uncertainty about academic freedom in Hong Kong, I fear local universities will face difficulties in hiring senior expatriate teaching staff. Young local academics, who have received training in overseas countries, will also wonder if they should stick around. Or maybe leave."
Additional reporting by Tony Cheung
Part one of the series looked at protesters and politicians who sought asylum abroad because of the national security law, and how they struggle with so-called survivor's guilt