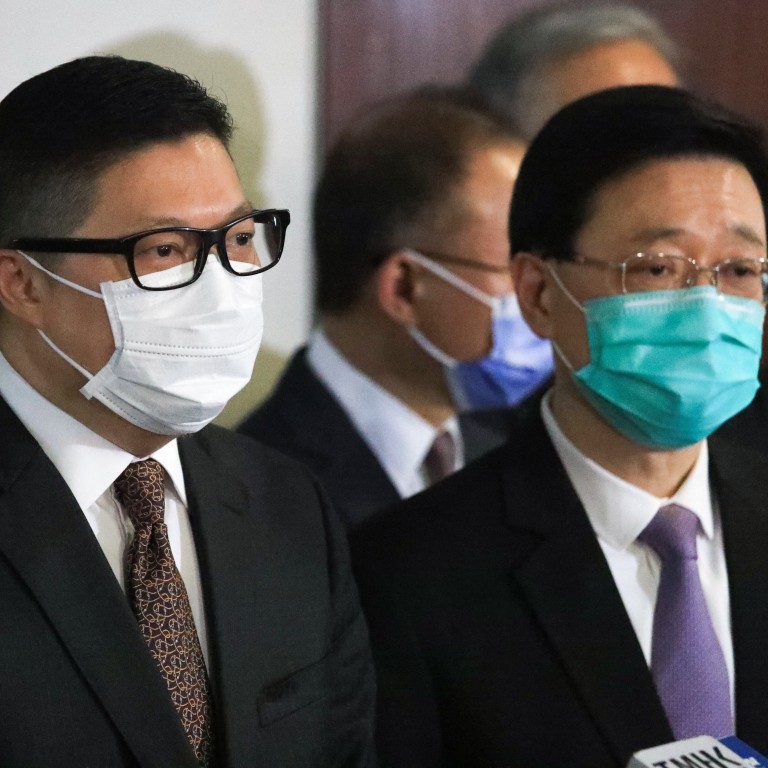 Promotions for Hong Kong law and order bosses, with security secretary John Lee tipped to become city's No 2 official, police chief Chris Tang filling his role
Chief Secretary Matthew Cheung, 70, could be retiring, sources say, with John Lee replacing him
Announcements are due to be made 'very soon', pending final approval by State Council
Hong Kong's law and order chiefs are getting promoted, with Secretary for Security John Lee Ka-chiu tipped to move up the ranks to be the city's No 2 official while Commissioner of Police Chris Tang Ping-keung takes over his cabinet position, the Post has learned.
Sources said the announcements were due to be made "very soon", pending final approval by the State Council. Such senior appointments are made on the recommendation of the Hong Kong administration but require the endorsement of the central government.
Lee's promotion would mark the first time since Hong Kong returned from British rule in 1997 that a former police and security official filled the position of chief secretary.
Both Lee, 63, and Tang, 55, are expected to travel alongside Carrie Lam Cheng Yuet-ngor when the city leader heads to Beijing next week to attend the Chinese Communist Party's centenary celebrations in the capital on Thursday.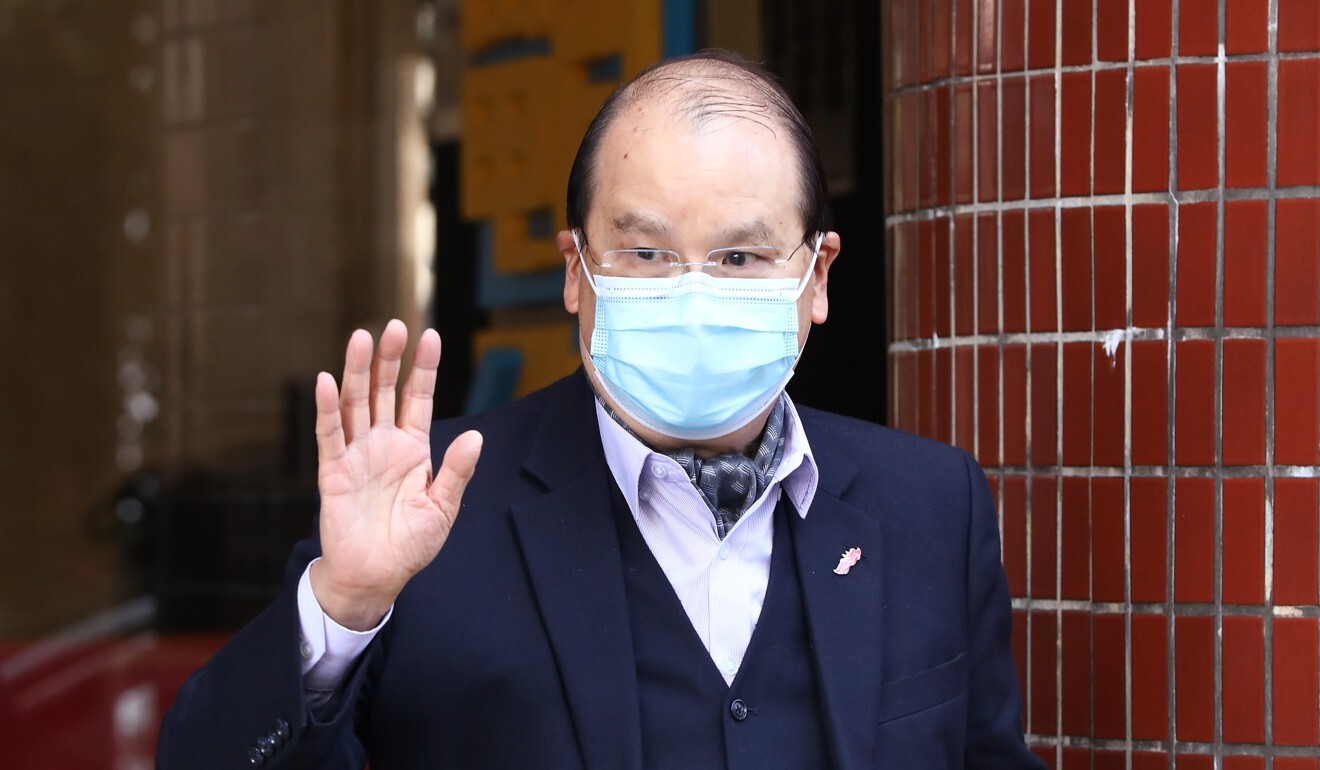 The promotions come almost one year after Hong Kong implemented the Beijing-imposed national security law, which was widely criticised as too draconian, and about 12 months before the five-year term of Lam's administration is due to expire.
Sources also said Raymond Siu Chak-yee, deputy commissioner of police (operations), was tipped to be promoted to the force's chief.
They also said Chief Secretary Matthew Cheung Kin-chung could be retiring, with Lee replacing him. Cheung, a 70-year-old veteran public servant, has been in his current position for nearly four years.
Tang's elevation was seen by analysts as a remarkable rise, as he only became police commissioner at the end of 2019. But pundits believed Tang had proven his mettle and won Beijing's trust since taking over at the height of the anti-government protests that had rocked Hong Kong.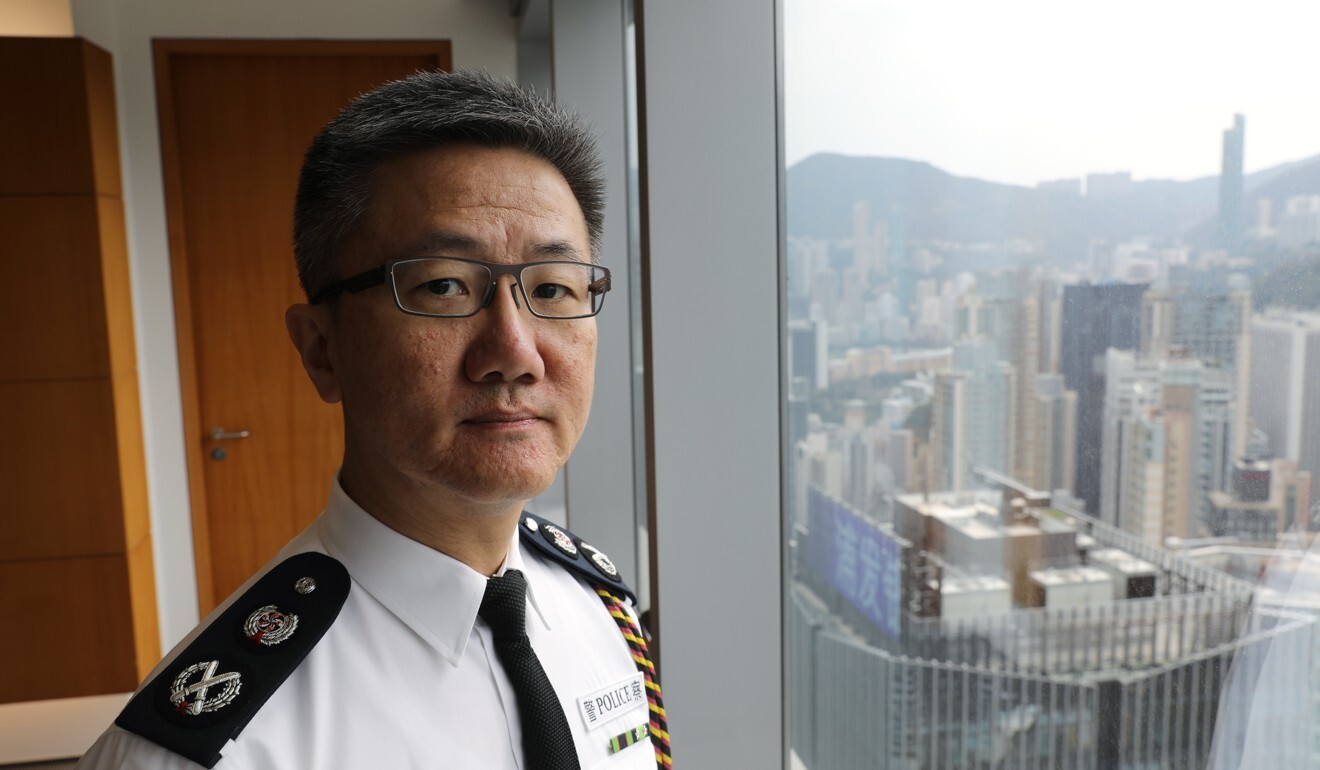 Tang joined the police force in 1987 as an inspector. In 2015, he was promoted to assistant commissioner. In 2017, he was promoted to the rank of senior assistant commissioner and appointed as director of operations. He was promoted to deputy commissioner of police (operations) in November 2018, and to the top job in November 2019.
Lee, the security chief, also rose through the rank of the police force, which he joined in 1977.
In 2012, Lee left his post as deputy police commissioner and became undersecretary for security.
From then to 2017, he helped then security chief Lai Tung-kwok, a former immigration director, with policy formulation and engaging the media, the legislature and the public.
Additional reporting by Lilian Cheng and Natalie Wong