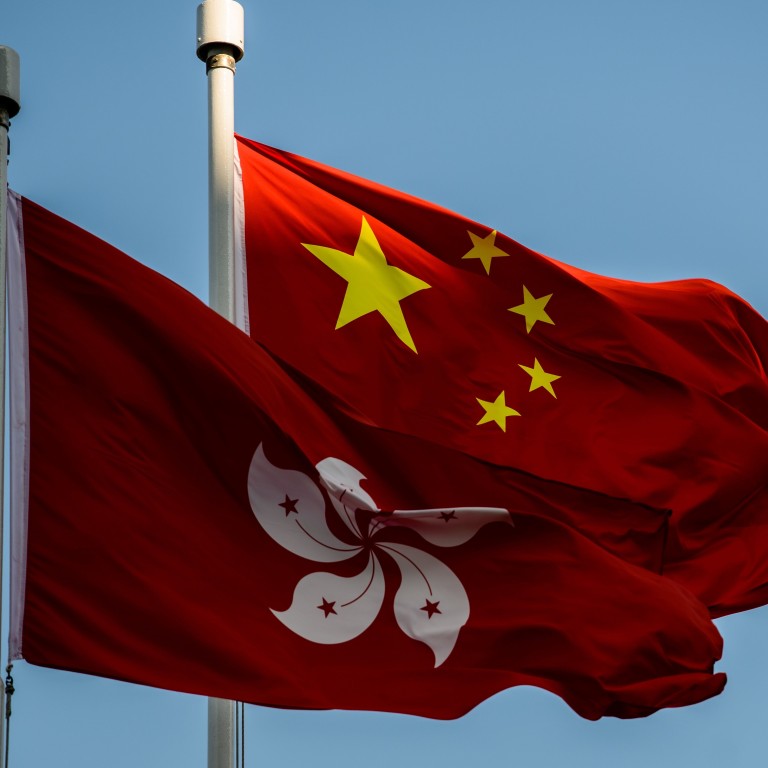 Explainer

|
National security: what is Article 23 in Hong Kong and why is the issue back in the spotlight?
Basic Law provision requiring Hong Kong to bring in legislation protecting Beijing from subversive, treacherous acts is back on the political agenda
What concerns are being raised about an Article 23 bill this time around? Any why does Beijing demand its introduction after imposing its own security law on the city?
Shelved for 18 years, Article 23 of Hong Kong's mini-constitution to safeguard national security returned to make headlines as newly minted ministers talked about it last week.
So why is Beijing, which imposed a
national security law
on Hong Kong, still insisting the city enact its own legislation and what are the concerns raised this time?
What is Article 23 and why was it once a political taboo in Hong Kong?
Article 23 of the
Basic Law
, the city's mini-constitution, requires Hong Kong to enact laws "on its own" to prohibit any act of treason, secession, sedition, subversion against the central government, or theft of state secrets, as well as to ban foreign political organisations or bodies from conducting political activities in the city and local political organisations or bodies from establishing ties with foreign political organisations or bodies.
The Hong Kong government has to date only made one attempt since the city's handover in 1997 to legislate
Article 23
, and in vain.
In 2003, then chief executive Tung Chee-hwa was forced to shelve the unpopular bill after more than 500,000 people, who feared their rights and freedoms would be curbed, took to the streets on July 1, the handover anniversary marking the city's return to Chinese rule. The political crisis dealt a heavy blow to the administration's governance.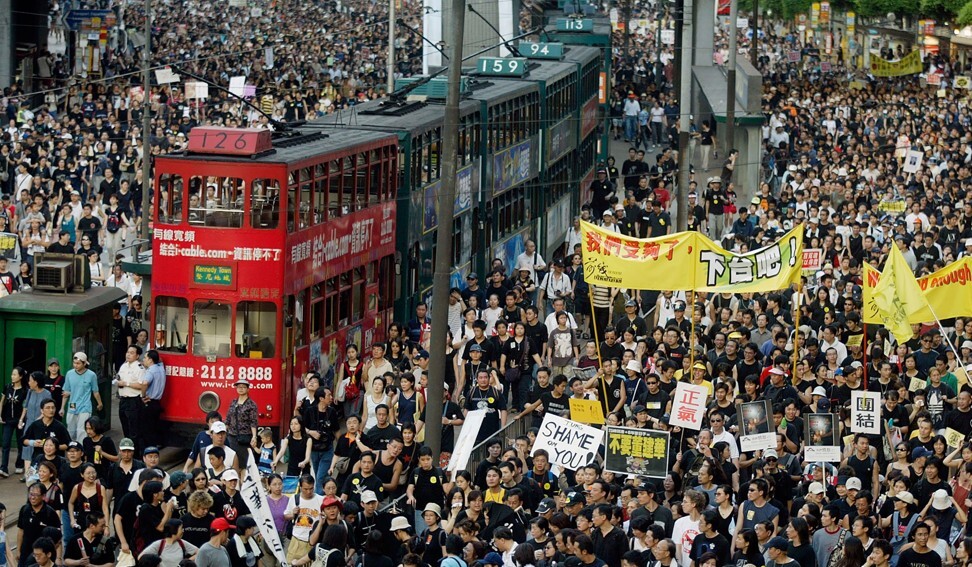 The legislation has since become a hot potato city leaders wish to avoid. Incumbent leader
Carrie Lam
Cheng Yuet-ngor, during her election campaign and early days in office, reiterated that a conducive environment was needed before the controversial issue could be taken up. She only toughened her stance after Beijing's imposition of the national security law last June in the wake of the 2019 anti-government protests.
Why was the legislation brought up again?
Last Tuesday, Lam said while her administration might not have the capacity to complete the legislation in the remaining year of her term, the government would do its best on the preparatory work. She pointed to Article 7 of the national security legislation, which requires the city to enact Article 23 and refine relevant laws as soon as possible.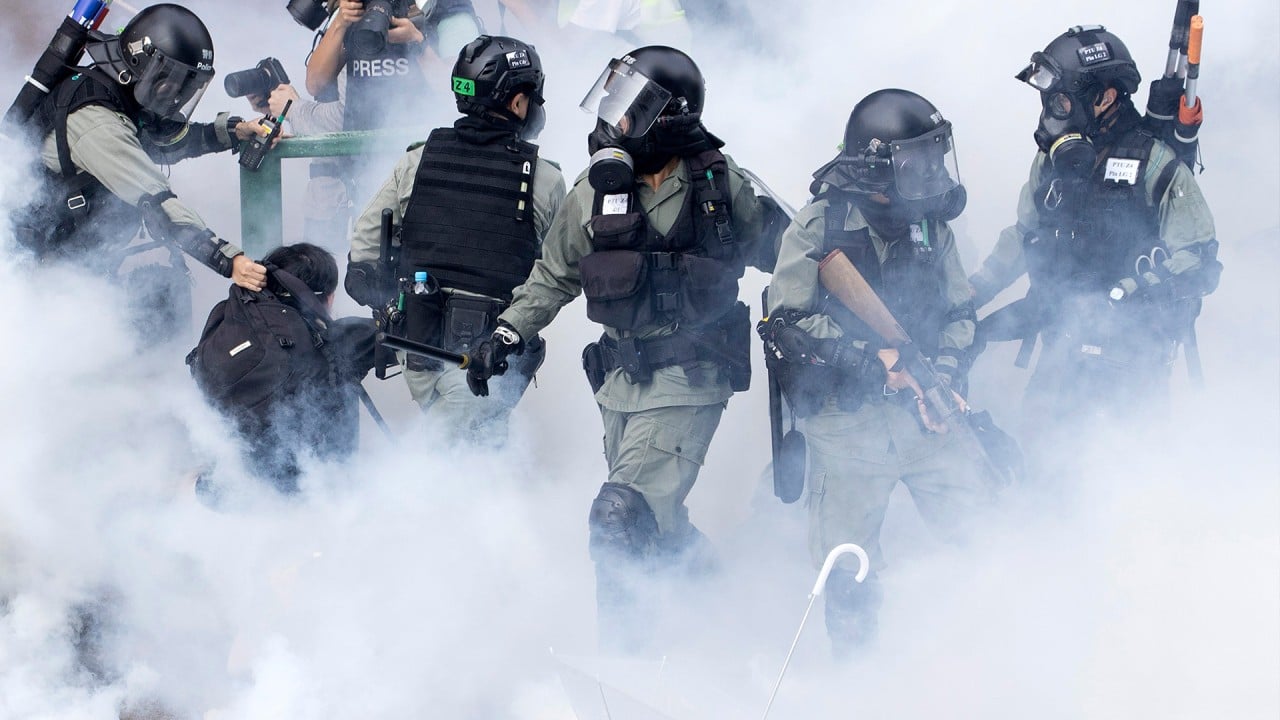 07:30
China's Rebel City: The Hong Kong Protests
China's Rebel City: The Hong Kong Protests
A government reshuffle on Friday, under which two law-and-order chiefs were promoted, further intensified the debate. Analysts said the shake-up, which involved security chief John Lee Ka-chiu moving up to become the city's No 2 official and Commissioner of Police Chris Tang taking over his cabinet position, signalled Beijing's insistence on national security topping the city's agenda.
In his first public appearance as security chief on Saturday, Tang said the Article 23 legislation "must be done as soon as possible" and the government would give its all in preparing for its groundwork.
Why are the authorities still keen on Article 23 when the national security law is already in place?
The Beijing-imposed national security law outlaws acts of secession, subversion, terrorism and collusion with foreign forces, without covering all seven offences spelled out in Article 23.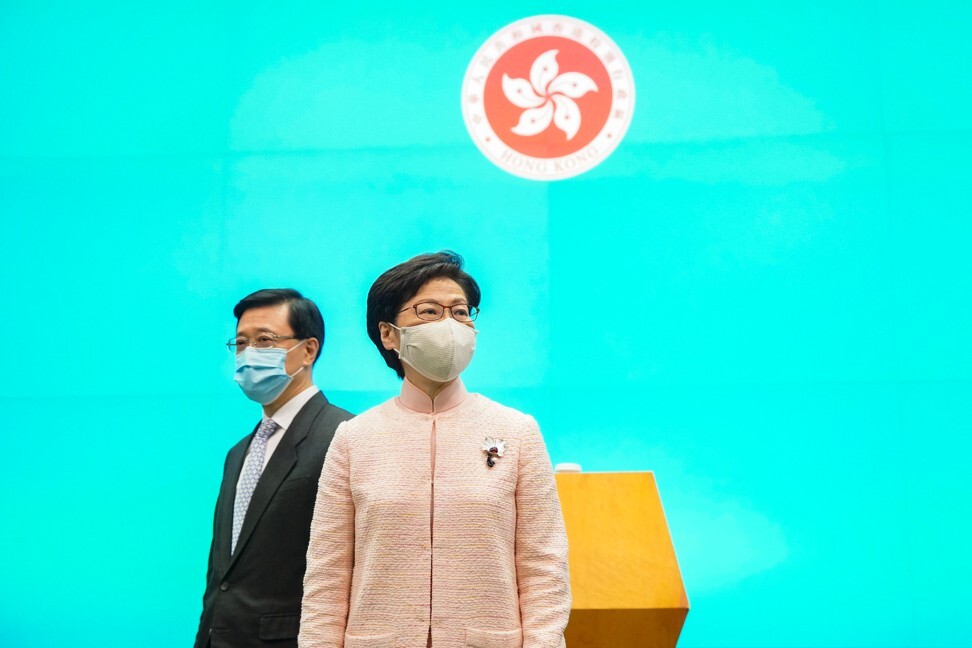 Offences yet to be addressed include treason, sedition, theft of state secrets, a ban on foreign political organisations or bodies from conducting political activities in the city and local political bodies from establishing ties with their foreign counterparts.
Last year, senior Beijing official Zhang Yong, vice-chairman of the Basic Law Committee, said while Hong Kong's Crimes Ordinance covered some aspects of national security, such as treason and sedition, it had not yet been updated to reflect the change of sovereignty.
Lau Siu-kai, vice-chairman of the semi-official Chinese Association of Hong Kong and Macau Studies, said on Sunday the mechanism in safeguarding national security would not be considered exhaustive as long as Article 23 was not enacted.
He pointed to calls made by the Communist Party's Central Committee in its plenary meeting in October 2019, which demanded the city to establish a "sound legal system and enforcement mechanism for safeguarding national security".
The worsening US-China rivalry also prompted Beijing to ensure these mechanisms were watertight, according to Lau.
Beijing-friendly lawmaker Priscilla Leung Mei-fun, who also sits on the Basic Law Committee, said she believed the recent renewed momentum on Article 23 legislation was not prompted by any "urgency in reality" but merely out of "constitutional fulfilment".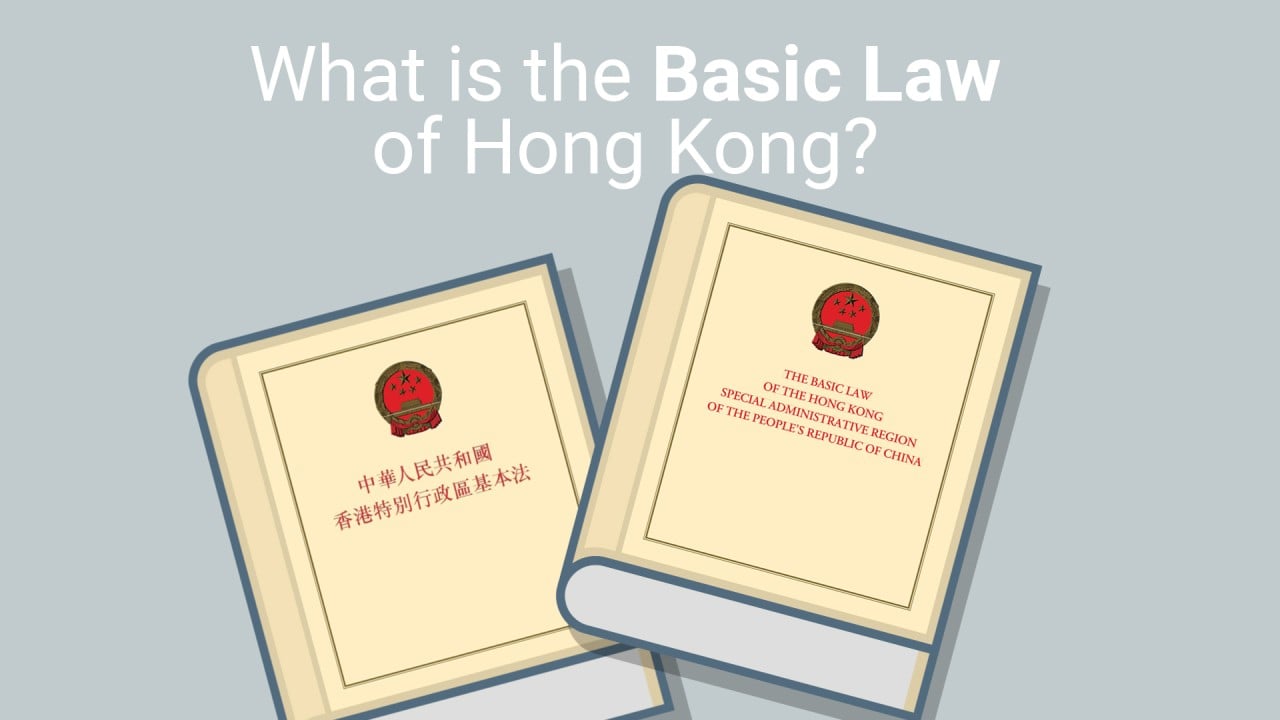 02:31
What is the Basic Law of Hong Kong?
What is the Basic Law of Hong Kong?
"It is understood that Beijing has deliberately left out certain offences for the local government to handle itself. The administration thus should play its part," she said.
What are the possible directions?
In a recent interview before he was promoted, John Lee said the offences currently not addressed by the Beijing-imposed law would surely be handled, adding the authorities would also look into whether those that had been covered would need to be strengthened.
For instance, Lee said, the Societies Ordinance, which was used previously to outlaw the pro-independence Hong Kong National Party, could be "optimised" to handle "serious" behaviour that endangered national security.
Elaborating further, Tam Yiu-chung, the city's sole delegate to the National People's Congress Standing Committee, the country's top legislative body, said the ordinance could be updated to ban foreign bodies from conducting political activities in Hong Kong or local organisations from building ties with overseas counterparts.
"Some of these bodies may have registered [under the ordinance] previously," he said. "The authorities, following the legislation, could be empowered to revisit their registration."
What are the major concerns?
Human rights watchers generally expect the government to opt for a hardline approach when enacting Article 23 and take reference from the stringent standards laid down by the national security law.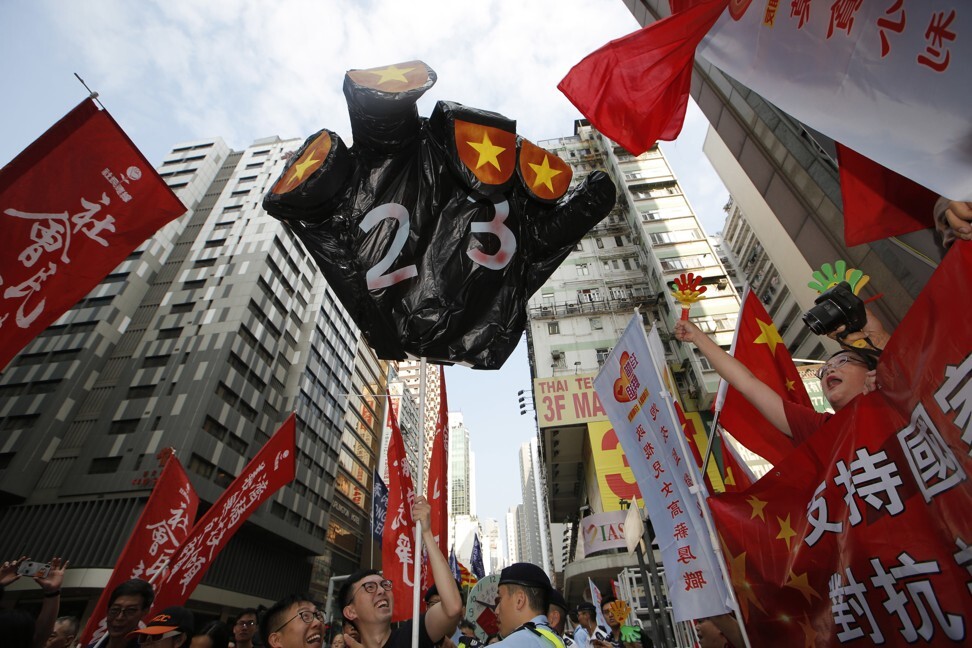 "The national security law has granted law enforcers great power in collecting evidence, freezing assets and even shutting down websites. We are concerned about whether the authorities will be given even more power under Article 23," said Icarus Wong Ho-yin, co-convenor of the Civil Rights Observer.
He called on the government to clearly define the specific offences and conduct a thorough public consultation exercise over the legislation. No consultation was conducted before Beijing imposed the national security law.
Both Leung and Tam said it was too early to say whether certain requirements in the national security law – such as the fact Beijing could exert jurisdiction over certain serious cases, or that certain ones could be tried without a jury – would be adopted in the Article 23 legislation.
Wong also said under the latest political environment, the authorities' understanding of the offences would be very different from back in 2003 when they made considerable concessions over the bill.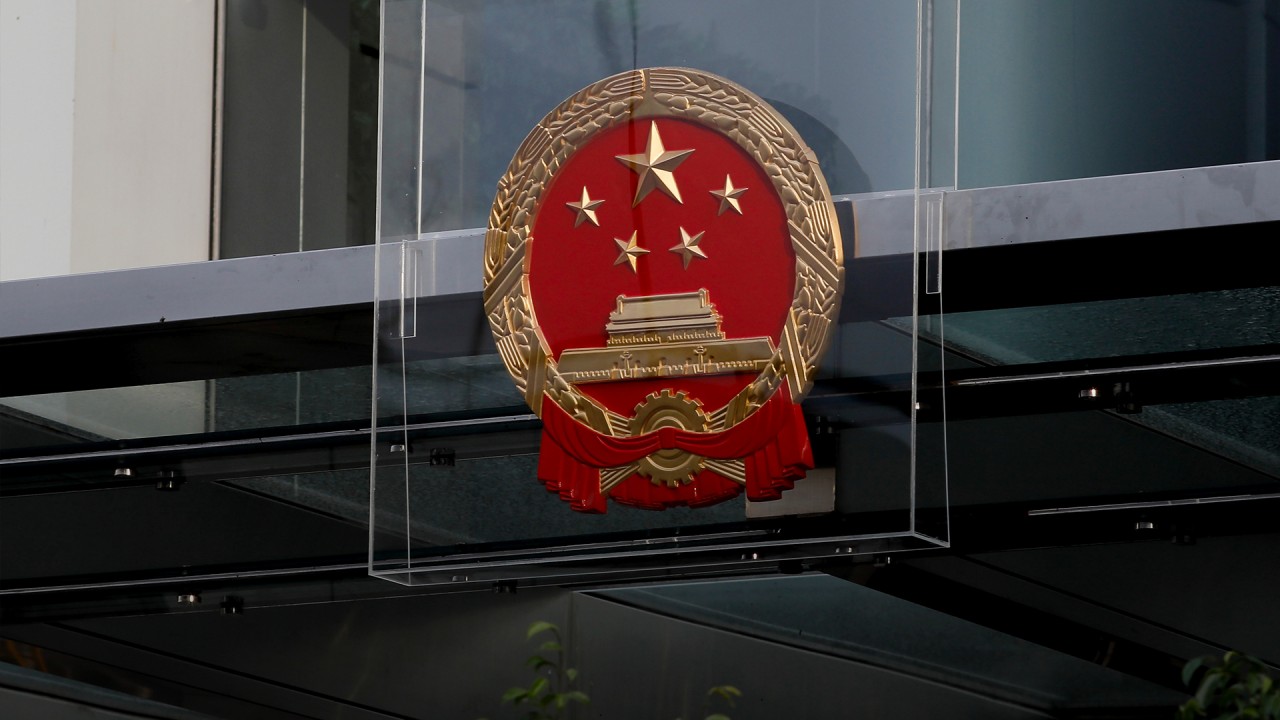 09:09
National Security Law: The impact on Hong Kong's activists
National Security Law: The impact on Hong Kong's activists
Following a public consultation exercise, authorities in 2003 removed a reference to "threat of force" in clauses concerning secession and subversion, making them an offence only if a person used "force or serious criminal means" that seriously endangered the territorial integrity of China. But under Article 20 of the Beijing-imposed security law, secession, for instance, covers acts to separate the city from China "whether by force or threat of force".
Professor Simon Young Ngai-man, associate dean in research at the University of Hong Kong's law school, noted there was a worry the sedition offence would be reformed under the Article 23 legislation to bring under its net more expressive activity, especially speech critical of the government.
"This would run counter to the trend in liberal societies to repeal or restrict sedition," he warned.
Young also said one difference between the national security law and Article 23 was that offences and procedures of the latter could be reviewed for constitutionality and struck down if found to be inconsistent.
"So drafters would want to ensure the Article 23 legislation is rights-friendly and not give to constitutional problems, especially if there is an overlapping provision in the national security law," he said.
Is a repeat of the 2003 crisis likely to happen?
No, according to politicians and activists across the political spectrum.
Lau, of the semi-official think tank, said the obstacles standing in the government's way had already been cleared, following implementation of the national security law and a recent electoral shake-up, which effectively leaves the fate of opposition candidates at the mercy of a powerful committee controlled by Beijing.
"It is very unlikely for any massive opposition campaign to materialise now," he said. "People should also realise they cannot act like what they did in the past and expect Beijing to sit back and do nothing. Beijing must intervene if the city fails to fulfil its constitutional responsibilities."
Wong also said he was pessimistic that the debate and scrutiny over the Article 23 bill would be as vibrant as it was back in 2003.
The opposition bloc has suffered rounds of setbacks over the past year. A total of 47 activists and former lawmakers – including veterans and rising stars – have been charged under the national security law over their roles in what prosecutors described as a subversive plot to paralyse the government and topple the city's leader by securing a controlling majority in the legislature through an unofficial primary election last July.
It is also almost impossible for the bloc to secure a significant say in a Legislative Council revamped to ensure only patriots can hold power.
"Under the current political atmosphere and the political spectrum in the legislature, I am not optimistic that a suitable balance can be struck between human rights safeguards and national security," Wong said.