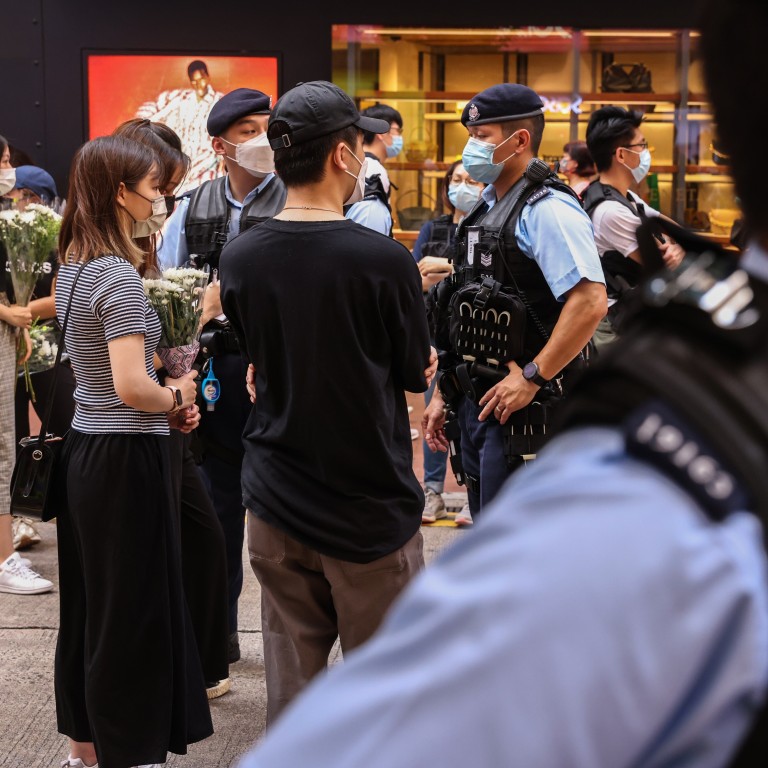 Hong Kong grapples with tough questions over threat of domestic terrorism after officer stabbed
Experts say authorities are caught in a delicate position in responding to the knifing of a police officer, which officials have labelled domestic terrorism
Calling the attack evidence of a trend could perpetuate the problem, while failing to check support for the violence could fuel copycats, they say
Once recognised as one of the safest cities in the world, Hong Kong is now facing some hard questions about the risk of domestic terrorism and potential for more "lone wolf-style" attacks on police after a
man stabbed an officer
in the back and killed himself on a busy street on Thursday night.
Shortly after visiting the injured officer in hospital, Secretary for Security Chris Tang Ping-keung called it a "lone wolf-style act of domestic terrorism" and said in addition to the assailant, those who "customarily advocate violence, incite hatred against the country and beautify these attacks" should also be held responsible.
Tang said the attacker had been radicalised by hate speech and those who had "incited" him had "blood on their hands" as well.
While the city is now debating whether "domestic terrorism" is for real or fearmongering to justify a crackdown on anti-government activism, some experts on terrorism and mental health have cautioned against early labelling or jumping to conclusions that the attack could signal a trend, warning that it could create a "self-perpetuating problem".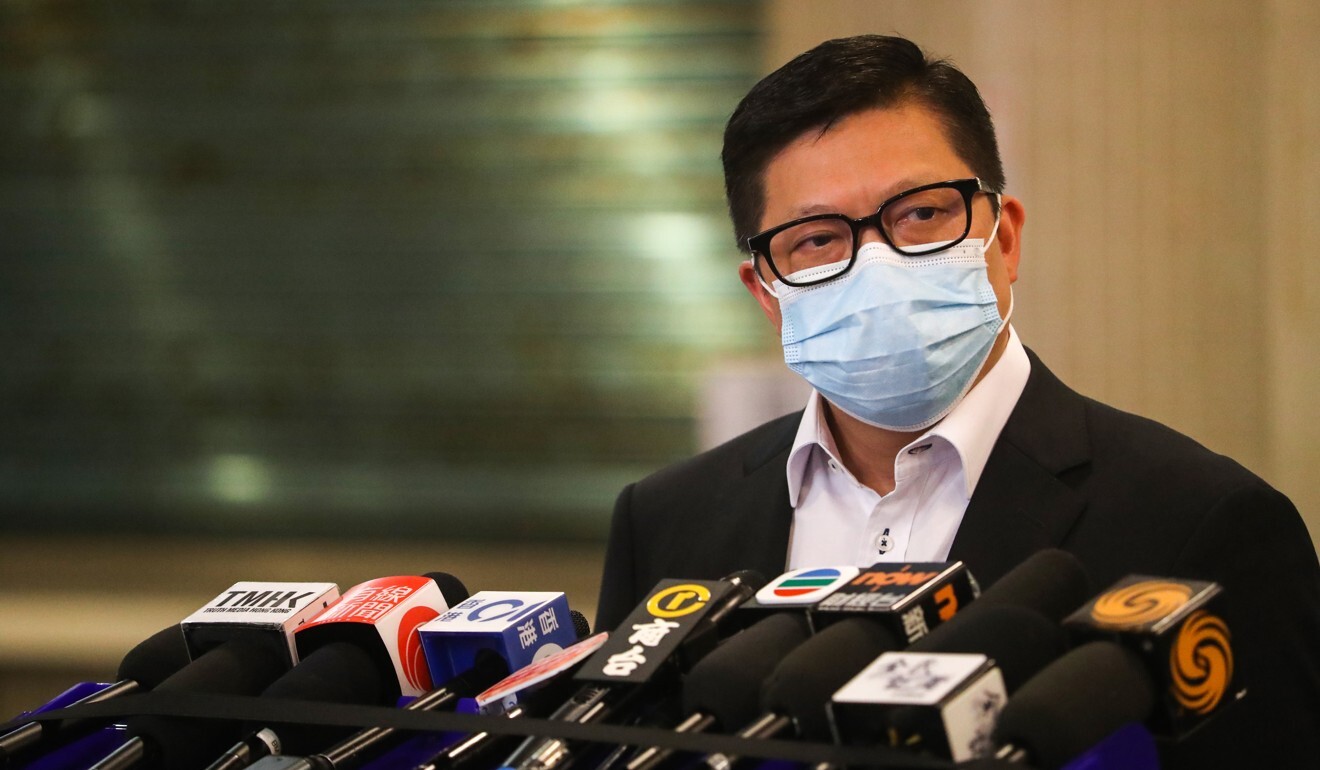 They also expressed concern over sentiments expressed online, with supporters of Hong Kong's much-diminished
protest movement
hailing the assailant as a "martyr" – such narratives could encourage copycats, they warned.
"When an act takes place which draws a lot of attention, be it terrorist or something else, the tendency is for others to emulate," said Raffaello Pantucci, senior associate fellow at Britain's Royal United Services Institute for Defence and Security Studies, who has conducted research on terrorism and counterterrorism.
"If we see a narrative catch on in the public discourse that this is a praiseworthy or meaningful act, then others may decide to try to do something to get some of that meaning."
The stabbing shattered what had been a day of relative calm on the twin anniversaries of Hong Kong's handover from British to Chinese rule and the century since the founding of the Communist Party.
Police fanned out in numbers across the city after earlier banning the traditional July 1 march, citing risks to public health amid the
Covid-19 pandemic
. No rally materialised although at least 19 people were arrested for a variety of offences, including possession of seditious materials.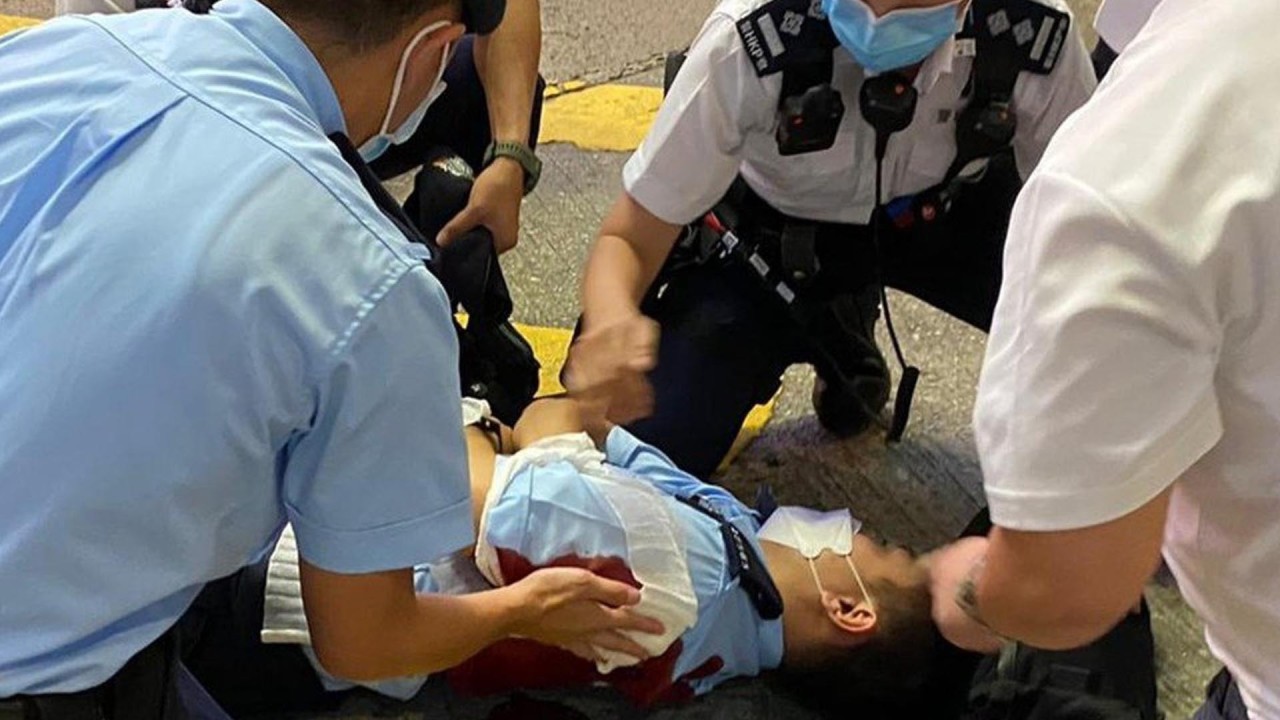 00:31
Hong Kong Police officer stabbed as city marks anniversary of return to Chinese sovereignty
Hong Kong Police officer stabbed as city marks anniversary of return to Chinese sovereignty
But just after 10pm, a man pulled out a knife while coming up behind the officer on duty outside the Sogo department store in Causeway Bay in violence that was captured on video. The attacker, 50, plunged the blade into the upper back of the officer and then fatally stabbed himself in the chest.
Sources said a search of the home that he shared with his parents uncovered several suicide notes, some of which expressed hatred against police, opposition to the
national security law
and an intention to kill an officer on July 1. Hours after the attack, Tang said the assailant had been radicalised.
According to Jason Blazakis, a senior research fellow of Soufan Centre in the United States, a lone-wolf attack carried outside a group structure could be driven by a variety of factors, including secular, financial and religious ones. The impulses could also be single-issue or idiosyncratic, he explained.
The timing of the attack, which came almost exactly one year after the imposition of the national security law, was noteworthy, Blazakis said. But it was impossible to know what exactly motivated the assailant without more evidence.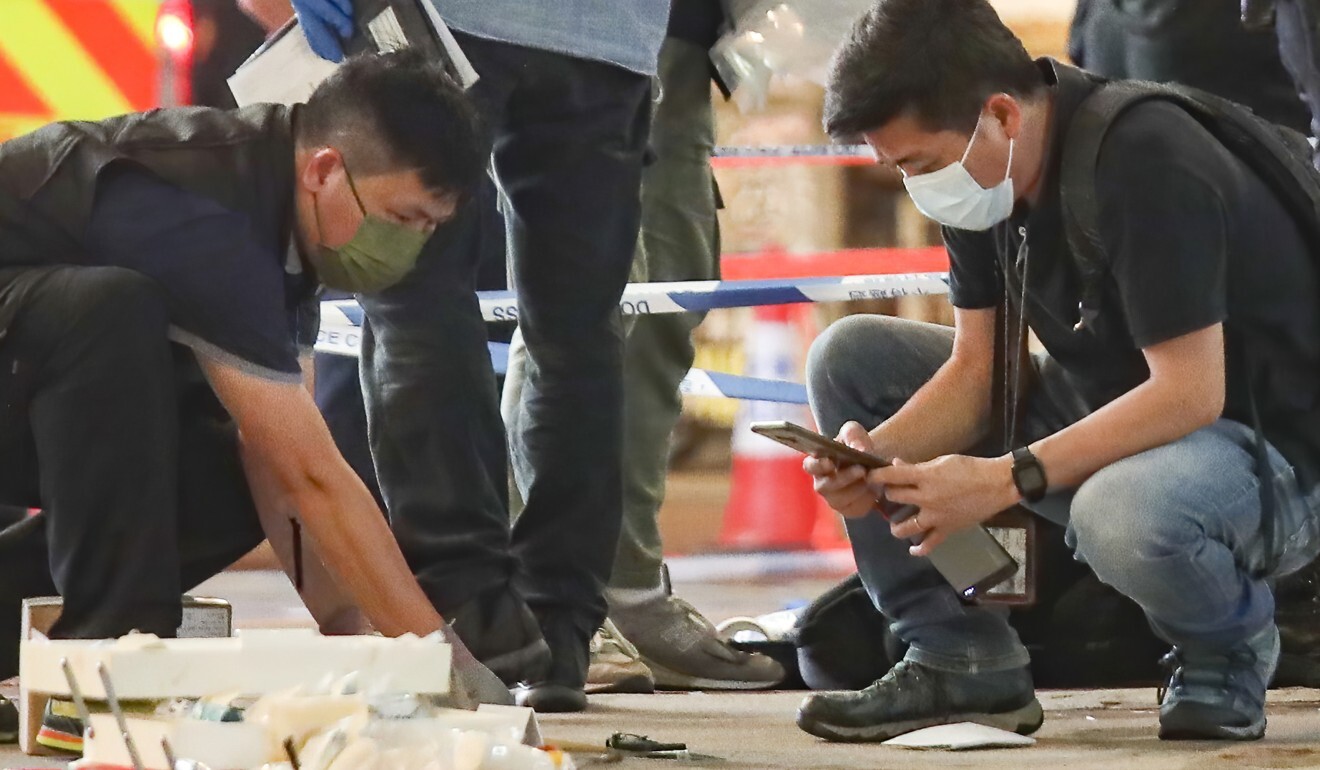 Pantucci agreed it was too early to reach a conclusion given the limited public information.
"The individual was described as having material showing he was radicalised, but we do not know what the material was," he said. "While the act of stabbing a policeman could be political, it could also be a product of something else.
"So without further information, it is quite difficult to know whether this could be classified as an act of lone-wolf terrorism in the same way that we might characterise it elsewhere – or something else."
New People's Party chairwoman Regina Ip Lau Suk-yee, a former security chief and member of the city leader's de facto cabinet, urged police to deploy more resources and step up its intelligence-gathering work, arguing lone-wolf attacks could be extremely difficult to prevent given their randomness.
"It can be any policeman or any well-known political figures," she said. "It is potentially very dangerous."
Ip said authorities must help members of the public to understand that any security measures or ban on gathering could never justify violence and that residents should express their views lawfully.
Blazakis agreed that preventing lone actors would be "notoriously difficult" but also said a broad range of academic studies had shown even they often provided clues online or to family members about their intentions.
"Social media exploitation and family engagement are two very important methods that law enforcement can use to counter potential lone-actor threats," he said.
Professor Paul Yip Siu-fai, director of the University of Hong Kong's Centre for Suicide Research and Prevention, said it was important for the government to understand public frustrations and offer timely assistance to anyone in need, including those who suffered from mental illness.
Reiterating that violence should never be condoned, Yip said: "It is a tragedy to have someone, for whatever reasons, resort to such an extreme and cruel way to hurt others and himself. It has rung a warning bell to society."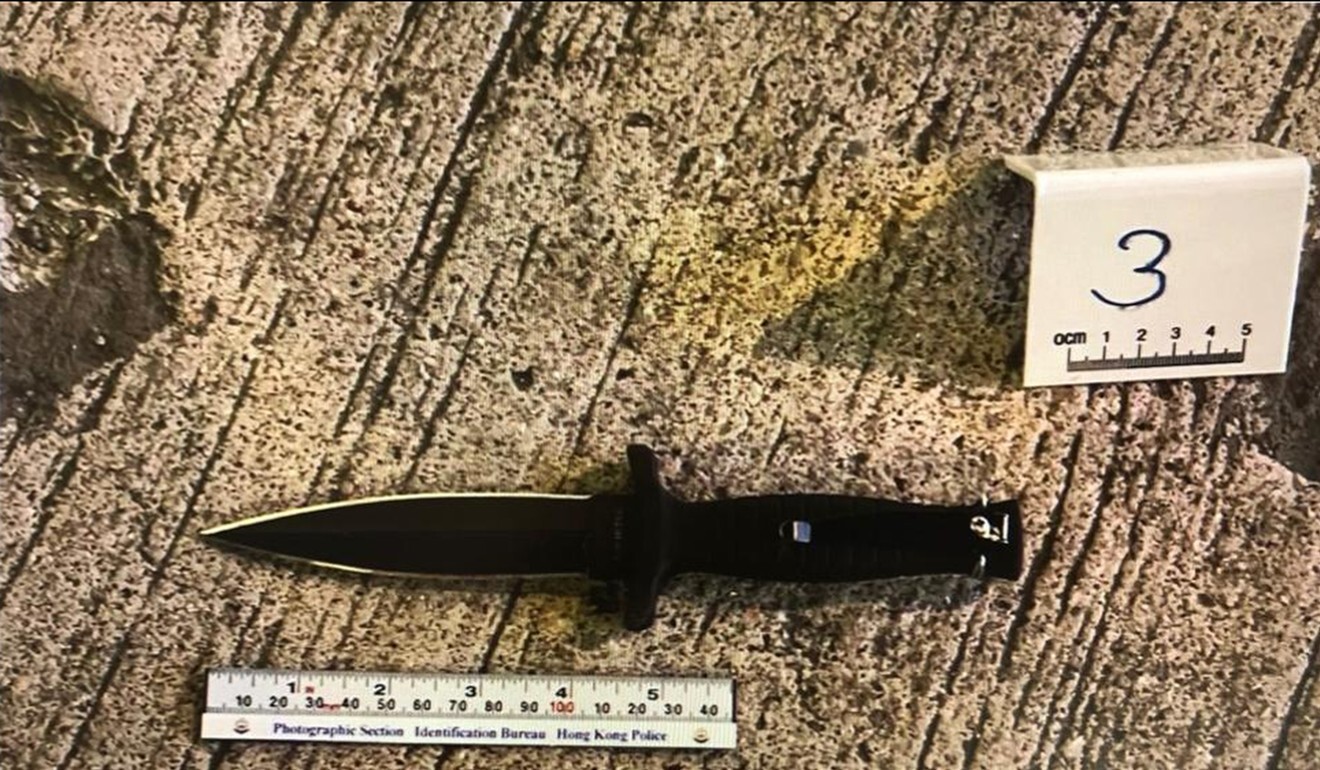 Strengthening security measures or even national security spending alone would not solve the problems, he argued.
"When you block all channels, ordinary residents may still be able to find a way out to vent their frustration, but some extremists or fragile people may opt for drastic ways to express their discontent," Yip said. "Has the hardline oppression backfired? We have to think about it."
Dr Christian Chan, an associate professor at the University of Hong Kong's psychology department, said Tang's decision to publicly state his conclusion shortly after the attack might have been ill-advised.
"It may be fanning the fire as it could further radicalise and intensify the hatred between police and protesters," he said. "Is everyone who attacks a police officer a terrorist? On the other hand, are police officers not Hongkongers? Putting simplistic labels on each other will not help the discourse."
Dozens of residents dressed in black visited the scene of the crime and laid flowers before being turned away by police officers. Some told the Post they were mourning the death of the assailant.
One woman in her 30s, crying as she placed down a white bouquet on her lunch break, said: "It is so sad how the government is driving people to commit suicide. Coming out today was the least we Hongkongers can do".
Chan said some residents might adopt the mentality of "the enemy of my enemy is my friend" and called on people to recognise "we are all Hongkongers and this is our shared home".
Yip said the sentiments expressed online were also worrying. "When the attacker is called a martyr, there might be someone who may go to extreme lengths and imitate his acts," he said.
Noting the death of a male protester who fell from an Admiralty mall at the beginning of the 2019 anti-government movement, Yip called on the public to exercise self-discipline in making statements over the attack.
Pantucci added the government and society should understand what had happened and ensure the situation did not escalate into something it was not.
"If you start to conclude this is part of a bigger trend and say this is the new norm of violence, you can create a self-perpetuating problem," he warned. "The trick is to try to talk down the incident and rein in the narratives which champion this as a new act of rebellion which others might want to emulate."
Additional reporting by Ngai Yeung
This article appeared in the South China Morning Post print edition as: stabbing may cut city even deeper