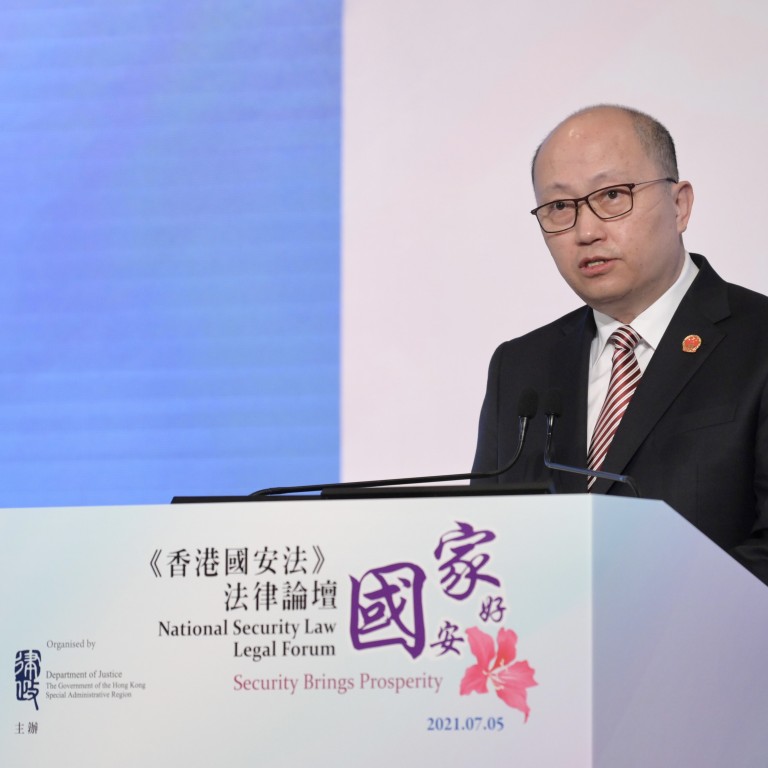 National security law: Beijing lays down new to-do list for Hong Kong judges, civil servants and law enforcement officers
At high-powered forum on national security legislation, top mainland Chinese officials cite international law to justify such aspects as detaining offenders without bail
'No excuse' for officials not to do their jobs, says central government's national security chief in Hong Kong
Beijing has laid down a new to-do list for Hong Kong, spelling out judicial, administrative and law enforcement officers' obligation beyond political neutrality to enforce the city's
national security legislation
, and urging legislators to catch up on formulating and amending related local laws for a more holistic approach covering every aspect of safeguarding China's sovereignty.
At a high-powered forum on the national security legislation on Monday, top mainland Chinese officials cited international law to justify such aspects as detaining offenders without bail and holding trials without juries.
They also made it clear that China's top legislative body would be the final authority in interpreting the application of the law in Hong Kong, and judges would have to seek the decision of the National People's Congress (NPC) Standing Committee when necessary.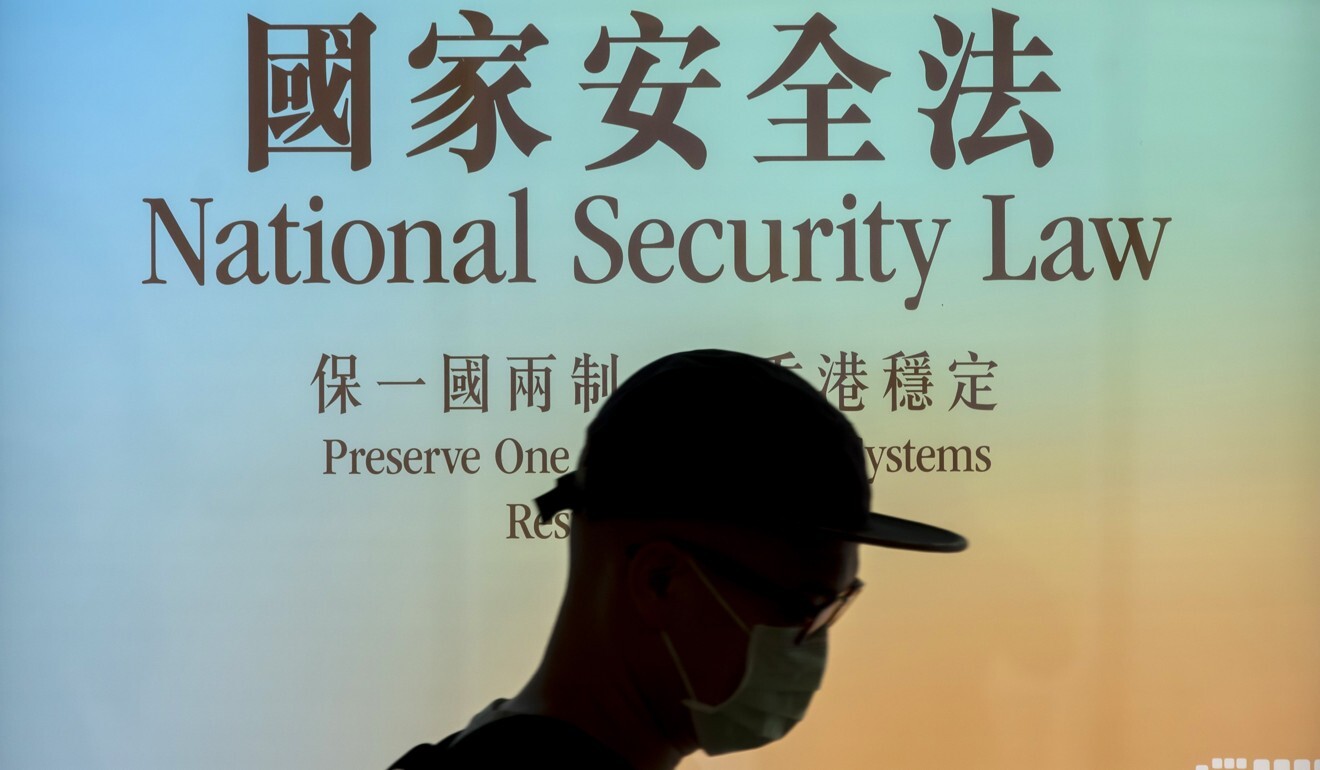 Monday's event was organised by Hong Kong's justice department, four days after President
Xi Jinping
, at the Chinese Communist Party's centenary celebrations, set protecting national security as a top priority for Hong Kong and urged the city to focus next on its legal and enforcement aspects under Beijing's comprehensive jurisdiction.
Since Beijing imposed the sweeping law on Hong Kong a year ago to ban acts of subversion, secession, terrorism and collusion with foreign forces, top local officials have credited it for restoring peace and stability in the city after the
anti-government protests
of 2019, and undertaken to follow up with related legislation to ensure its complete enforcement.
However, opposition figures and Western critics have accused authorities of creating an atmosphere of fear by using the law to clamp down on dissent.
Some analysts have also raised concern about the impact on the city's semi-autonomous status under the "one country, two systems" governing principle in setting aside the political neutrality of civil servants and judges in the name of national security.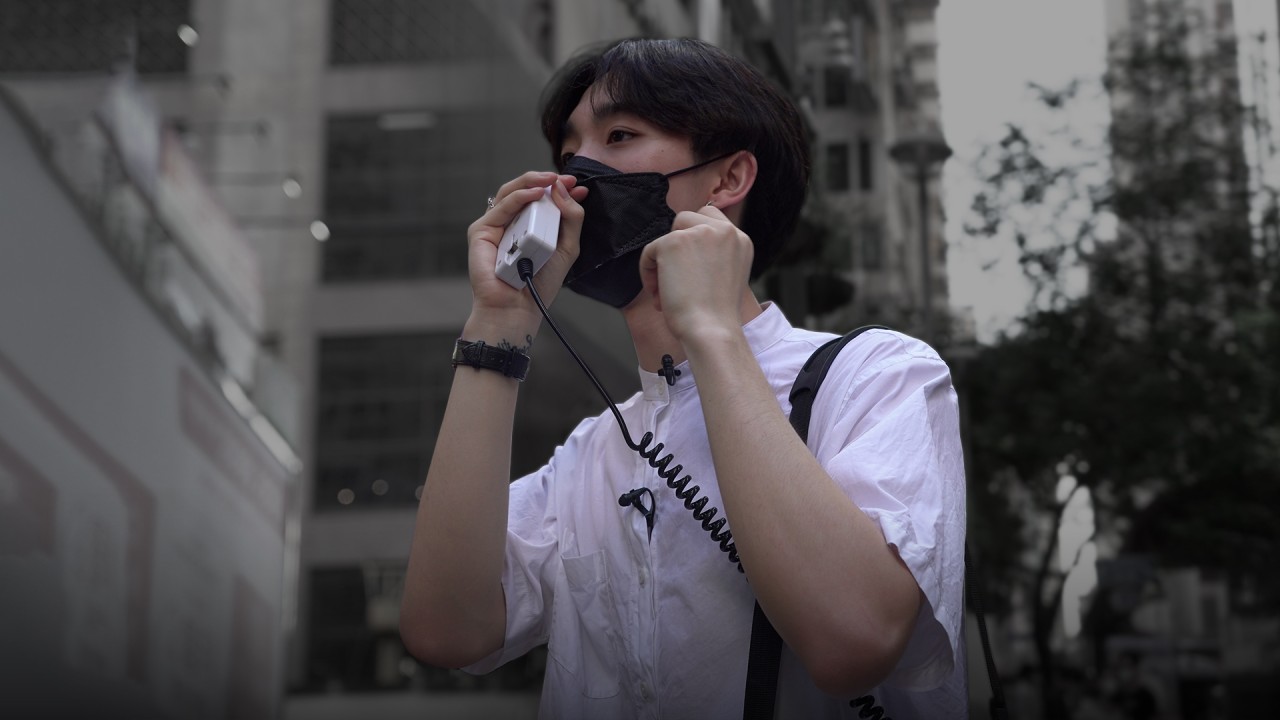 06:44
National security law one year on: Hong Kong activists still testing political 'red lines'
National security law one year on: Hong Kong activists still testing political 'red lines'
Addressing such questions at Monday's forum, Zheng Yanxiong, director of the central government's Office for Safeguarding National Security in Hong Kong, said while Beijing played a fundamental role in protecting national security, Hong Kong also had a constitutional obligation to cooperate.
"Safeguarding national security is the responsibility of every administrative, judicial, and law enforcement officer," he said. "This has nothing to do with political neutrality. It does not contradict the [independence of the] judicial system, and is completely in line with public interest. There is no excuse for anyone not doing their job properly, or doing it wantonly."
The national security chief was firm about the need to ensure Hong Kong would only be run by those deemed "patriots".
"The fundamental bottom lines of 'one country, two systems' are that the central government's authority must not be challenged, and Hong Kong cannot be used as a base to infiltrate the mainland … So we must absolutely not entrust Hong Kong to the wrong people," he said.
Zheng said Beijing had no choice but to impose the sweeping legislation last year because the United States and other Western powers were trying to stage a "colour revolution" in Hong Kong and use the city as a pawn in curbing China's progress.
"The 2019 social unrest has seriously threatened national security," he said. "Those were not calls for democracy or self-rule, but a blatant act of subversion. When 'black violence' and other extreme acts led to inhuman, serious crimes against society … we had no choice but to fight and hit back with the law. No compromise and conciliation could be made."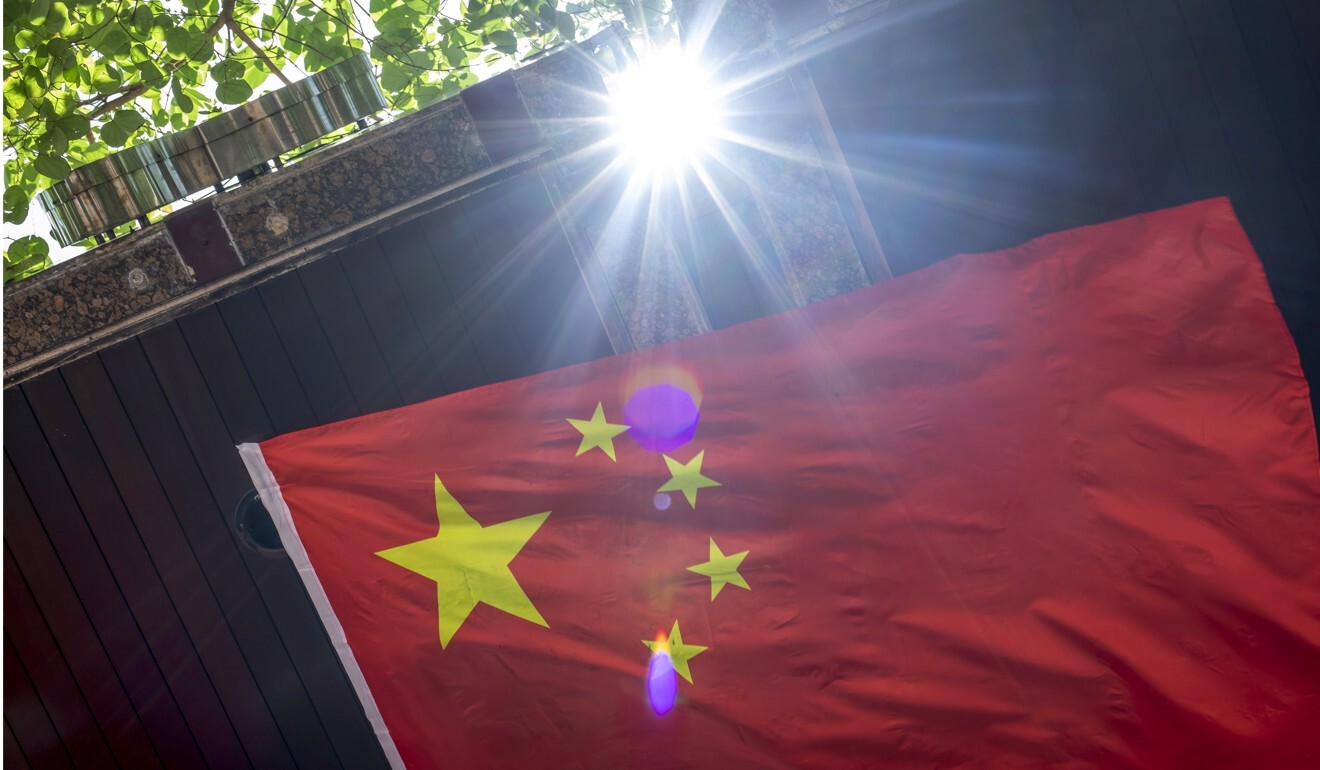 Zheng said the security law had helped Hong Kong restore social stability in the past year.
"If any individual or any force still wants to test the central government's determination and bottom line [in protecting] Hong Kong, they will only bring humiliation upon themselves," he said.
In his speech at the forum, Zhang Yong, deputy head of the Legislative Affairs Commission of the NPC Standing Committee, focused on possible loopholes in Hong Kong's existing laws, and called for further follow-up legislation.
Zhang called on local authorities to urgently enact Article 23 of the
Basic Law
, the city's mini-constitution, under which seven categories of crimes that endanger national security would be criminalised.
"The national security law, which punishes four types of crimes, is obviously insufficient to cover other possible acts endangering national security in Hong Kong," he said.
Zhang said Article 23 would provide more comprehensive cover than the city's existing national security law, but that would still be insufficient compared with the chapter on endangering national security in China's Criminal Law, which criminalises 11 categories of national security crimes, such as the organisation of armed rebellion or riots.
"The formation of a comprehensive legal system in safeguarding national security requires an effective integration and complementation of the national security law and local laws," he said. "The relevant legislation as stipulated in the Basic Law should be completed as soon as possible."
Shelved for 18 years, Article 23 of the Basic Law requires the city to enact laws to prohibit treason, secession, sedition, subversion against the central government, or theft of state secrets, as well as to ban foreign political groups from conducting political activities in the city and local political bodies from establishing ties with foreign political organisations.
Zhang noted that on May 28 last year, a month before the enactment of the security law in Hong Kong, the NPC had made it clear that while it would empower its standing committee to formulate laws according to practical needs, safeguarding national sovereignty, security and territorial integrity would remain the city's constitutional responsibility.
"People have focused on discussing the implementation of the security law, but they mention the meaning of this May 28 decision less frequently," he said.
Chen Dong, deputy director of Beijing's liaison office in Hong Kong, noted that since the arrival of the security legislation, some existing local laws, such as the oath-taking and district council ordinances, were being "activated and updated", and public officers were now required to pledge allegiance to the city.
Deng Zhonghua, deputy director of the cabinet-level Hong Kong and Macau Affairs Office, said he was glad to see the city's law-enforcement bodies demonstrating a correct understanding of the security law as they imposed stringent bail conditions on suspects, granted the police strong enforcement power, and decided against holding jury trials.
Deng, an expert in international law who worked in China's foreign ministry from 1986 to 2013, said: "These arrangements were made in consideration of the uniqueness and complexity of cases under the national security law."
But looking ahead, he added, Hong Kong authorities still had much work to do, especially in areas such as education, media, civil service, real-name registration of mobile SIM cards and film censorship.
Yang Wanming, vice-president of China's Supreme Court, noted that under Article 65 of the security law, the final power of interpreting the legislation would be vested in the NPC Standing Committee.
"No other authority has such powers. If the judiciary comes across new situations in which it needs to further clarify the meaning of the law … it should ask the standing committee to make legislative interpretations," he said.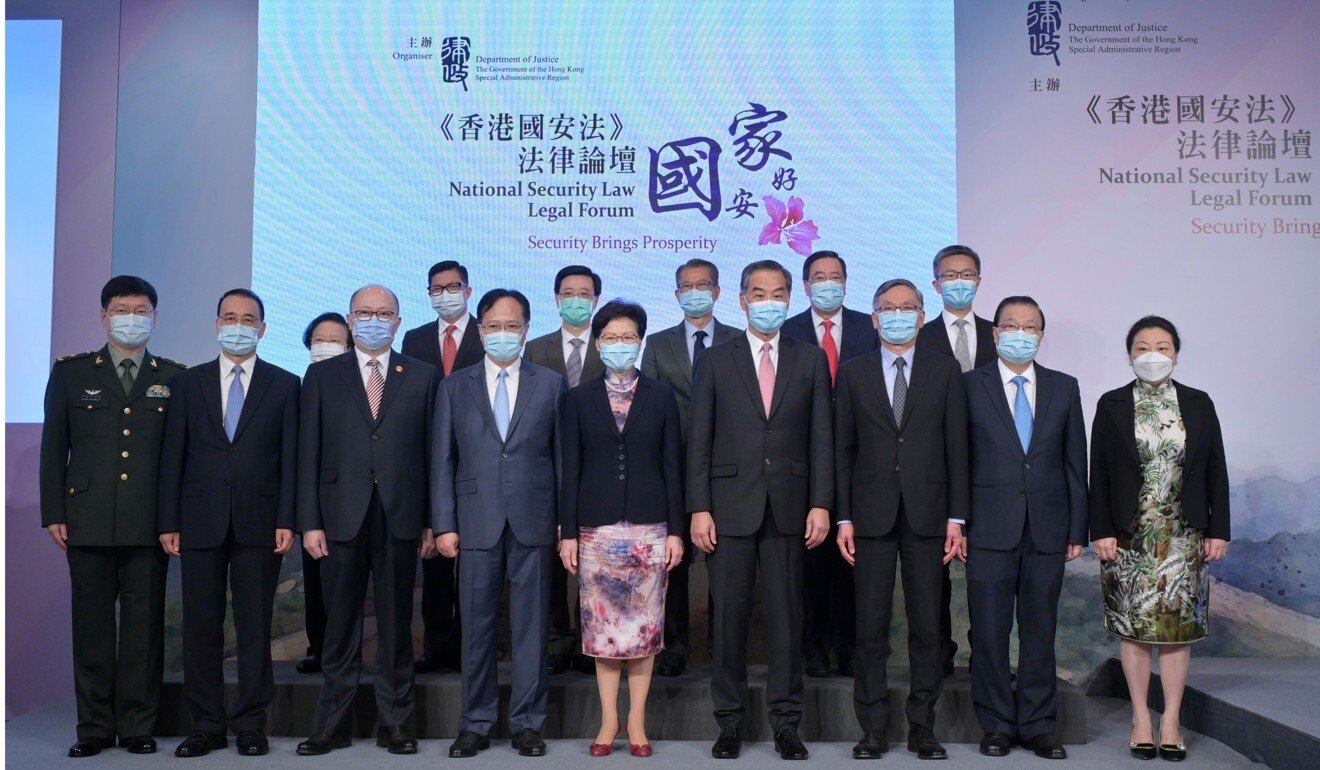 Commenting outside the forum, academic Song Sio-chong at Shenzhen University's Centre for Basic Laws of Hong Kong and Macau, agreed that the integrity of the judiciary and civil service would not be compromised in safeguarding China's sovereignty.
"Judges might have their own political inclination, but even foreign jurists in Hong Kong must adjudicate cases in accordance with the law, including the security law and the Basic Law," he said.
"To a certain extent, even before the 1997 handover [of Hong Kong to Chinese sovereignty], civil servants were not politically neutral because they were responsible to the chief secretary, who was accountable to the British governor."
In March, Secretary for the Civil Service Patrick Nip Tak-kuen told the Post that rather than refraining from taking sides, civil servants must support the chief executive, irrespective of their personal or political beliefs.
But City University political scientist Cheung Chor-yung had reservations about the implications.
"We used to respect the presumption of innocence, but in the past year, many people said the city's laws were weaponised by a repressive apparatus as tools of suppression … I'm not optimistic about what the future holds," he said.
This article appeared in the South China Morning Post print edition as: Beijing sets out to-do list for judges, officials