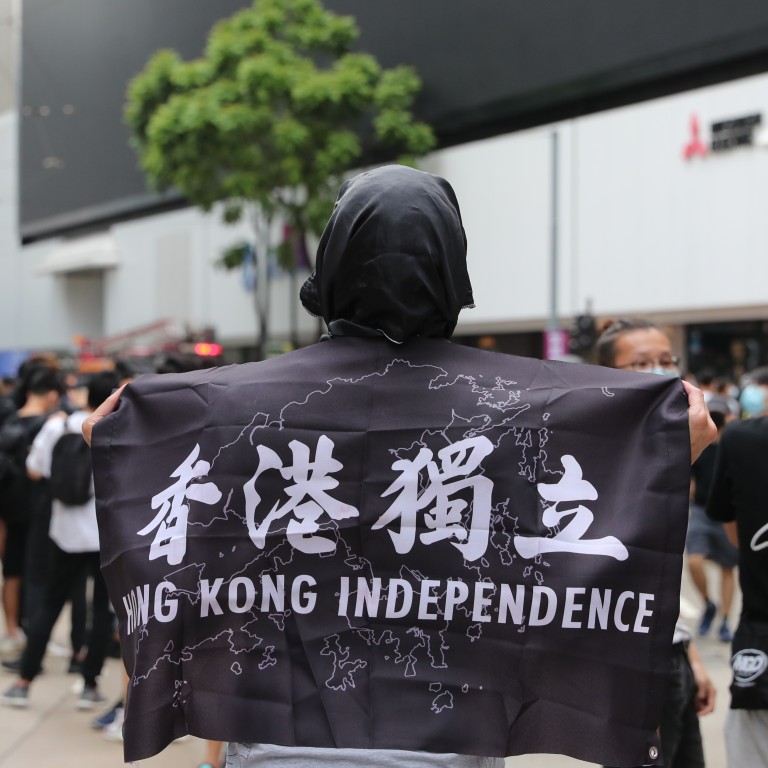 National security law: new threat as Hong Kong independence activists shift from street protests to the arts and media for separatist promotion, security chief warns
Security law has pushed pro-independence campaigners to softer forms of resistance, such as promotion via cultural channels, Chris Tang says
Justice minister Teresa Cheng tells journalists they can only access the industry's legal protections if they 'act in good faith'
Campaigners for Hong Kong independence have turned to softer forms of resistance following a year of police enforcing the
national security law
, spreading their separatist message through the arts and media rather than street protests, according to the city's security chief.
Secretary for Security Chris Tang Ping-keung warned new threats to Hong Kong's stability were emerging from cultural and media sectors, while the city's justice minister told journalists they must "act in good faith" or lose the legal protections granted to their profession.
Tang and Secretary for Justice Teresa Cheng Yeuk-wah were speaking at Monday's National Security Law Legal Forum, where several mainland Chinese officials laid down a host of new requirements on city officials for discharging their national security obligations, such as updating related local legislation.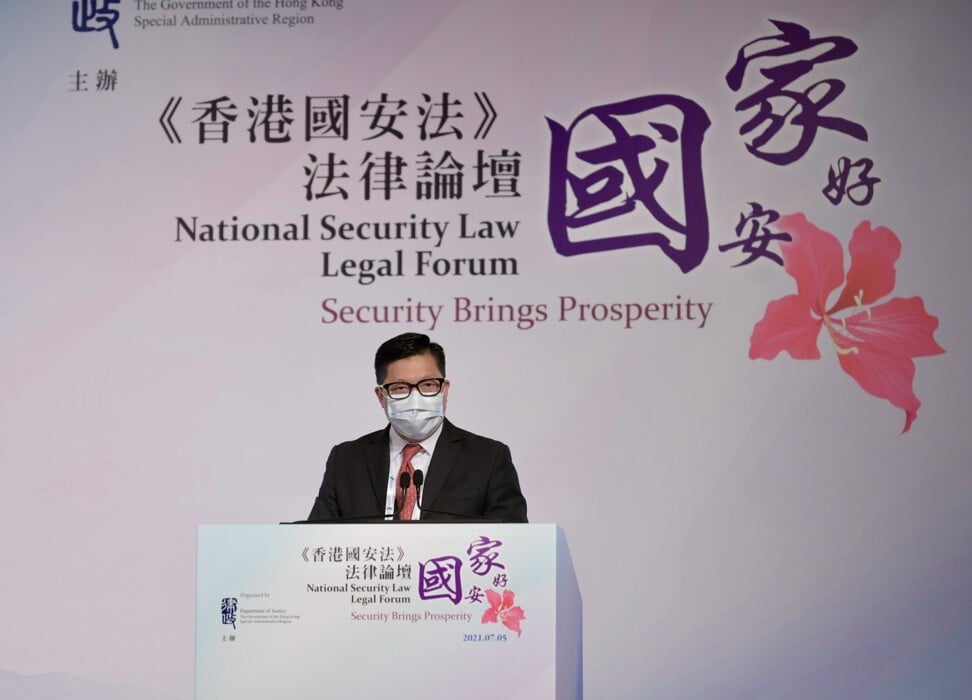 The National People's Congress Standing Committee, China's top legislative body, last June imposed the national security law on Hong Kong to ban acts of secession, subversion, terrorism and collusion with foreign forces, following the anti-government protests that gripped the city for the latter half of 2019.
Also addressing the Department of Justice's symposium were Chief Executive Carrie Lam Cheng Yuet-ngor, and Chief Secretary John Lee Ka-chiu, both commending the national security law for bringing stability to the city.
Summing up police's enforcement efforts, Tang said the force had made 110 arrests under the security law in the past year, with a number of groups disbanding and several people fleeing overseas.
"The risk to national security has greatly reduced. But we cannot let our guard down," said Tang, who was last month promoted from police commissioner to security chief.
He added: "Hong Kong independence activists have not given up. They adopt such 'soft resistance' ways of promoting the idea of Hong Kong independence through media, culture and the arts, and publications."
Tang decried those for "using culture to promote violence and Hong Kong independence", and "glorifying rioters" under the pretext of screening documentaries.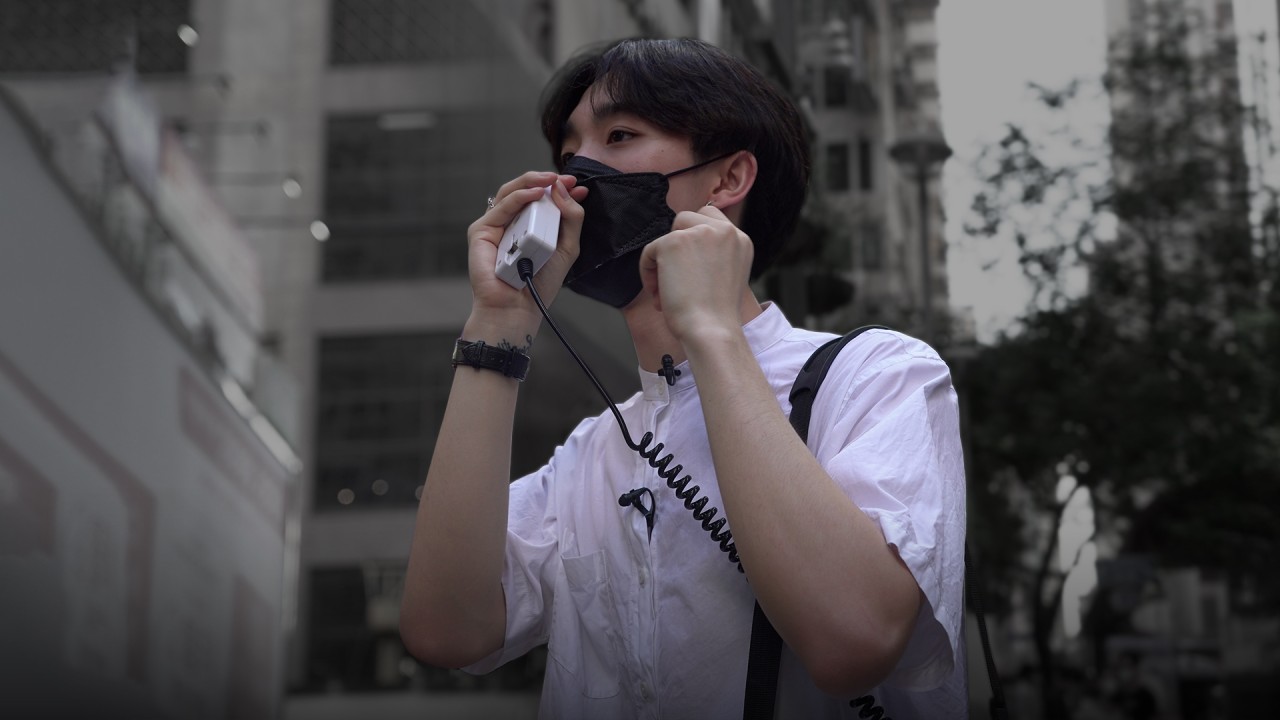 06:44
National security law one year on: Hong Kong activists still testing political 'red lines'
National security law one year on: Hong Kong activists still testing political 'red lines'
He did not name any titles, but the government recently banned Far From Home, a short film touching on different generation's divided views on the 2019 anti-government protests.
Tang said people should remain vigilant and stay away from activities or events that had been hijacked by Hong Kong independence activists.
He added the social unrest had lowered people's respect for the law, especially among young people.
A total of 2,769 young people were arrested for various crimes in 2018, of whom 928 were aged between 10 and 15.
The number of young people arrested increased by 43 per cent to 3,987 in 2020, including 1,218 juveniles aged between 10 and 15.
Justice minister Cheng maintained the law had struck a fine balance between individual rights and the interests of the state, citing as examples the protections for journalists under the city's Bill of Rights and the Basic Law, its mini-constitution.
While press freedom was protected under those pieces of legislation, she said journalists had obligations to abide by the law.
"News workers should act in good faith, and in accordance with the notion of news gathering to provide reliable information, for them to be protected under the freedoms of expression and the press," she said.
Cheng's warning to the media followed several high-profile arrests under the security law involving senior staff from the now-defunct Apple Daily.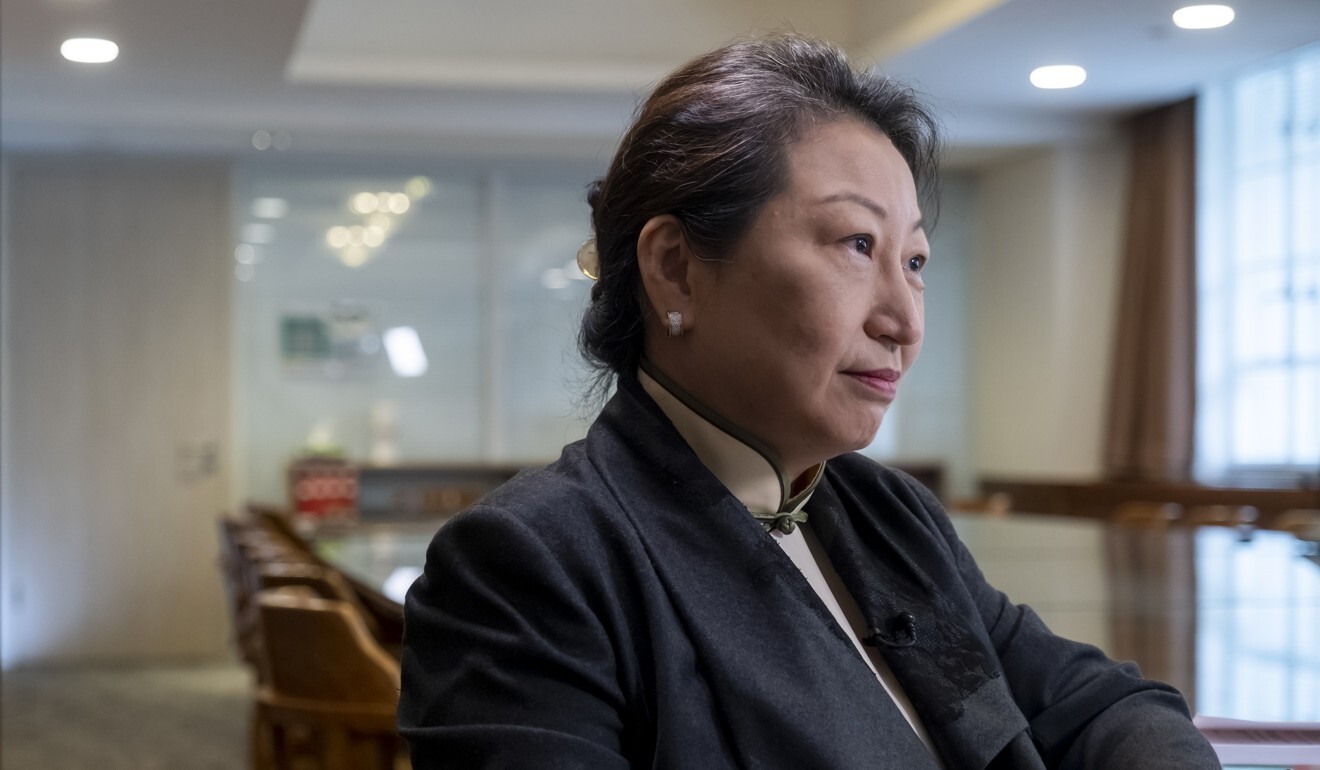 The 26-year-old tabloid-style newspaper, known for its ferocious anti-China stance, ceased operations last month after authorities froze its bank accounts and HK$18 million (US$2.3 million) worth of its assets.
Hong Kong Journalists Association chairman Ronson Chan Ron-sing took issue with Cheng's message for journalists. "We urge the government to respect press freedom without imposing further restrictions," he said.
Chief executive Lam at Monday's forum lauded the enactment of the security law, saying it had stabilised the city while improving the business environment and preserving press freedom.
"Hong Kong has continued to enjoy press freedom," she insisted. "The number of media outlets registered at the government's information service system has increased, and journalists continue to monitor the government."
Lee, the city's No 2 official who was recently promoted from security minister, called for a collective effort in preventing domestic terrorism, referring to the July 1 stabbing of a police officer.
In an attack police described as a "lone wolf-style act of domestic terrorism", a 50-year-old man knifed a police officer in his upper back before fatally turning the weapon on himself. The officer is recovering from surgery.
"The case shows that although threats to national security are under control, the risks still exist. I note that some people still support such lone-wolf attacks, spread hatred, and even try to glorify such a violent act as attempted murder.
"It no doubt encourages others to commit acts that threaten Hong Kong's security and social order. Therefore, we should work together to prevent domestic terrorism from brewing in Hong Kong."
This article appeared in the South China Morning Post print edition as: Activists 'have turned to the arts to spread message'