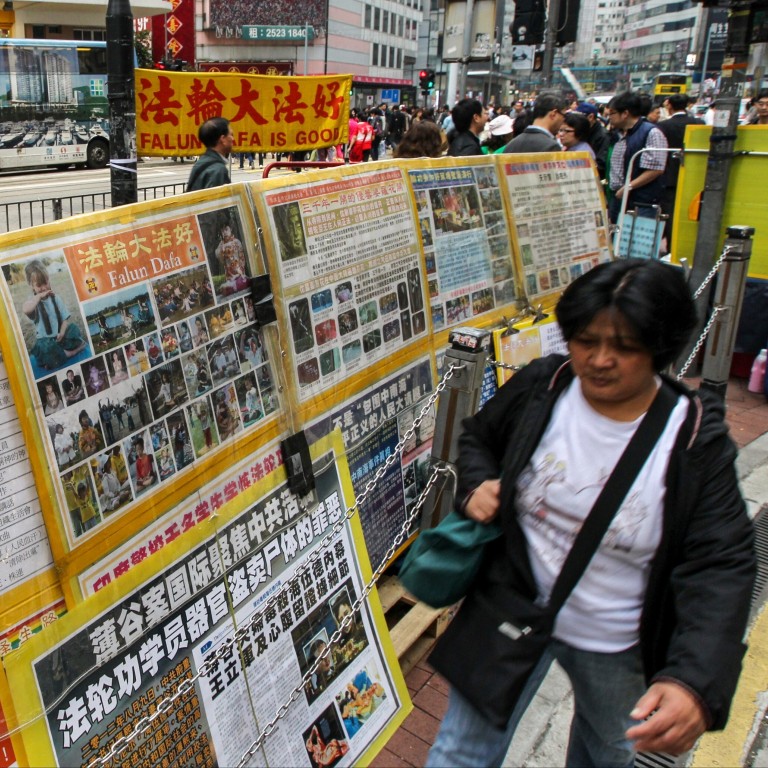 Outlawed, branded a cult in mainland China, Falun Gong faces calls to be banned under Hong Kong's national security law
Lawmakers ask why group is allowed to exist in city, despite its openly anti-Beijing activities
Falun Gong's Hong Kong chief insists group has been law-abiding, should be allowed to carry on
The Falun Gong have been in Hong Kong for 25 years, drawing followers who practise a mix of meditation, slow martial arts movements and breathing exercises, inspired by Buddhist and Taoist philosophy.
Members also set up prominent street booths in busy shopping areas such as Mong Kok and Causeway Bay, where they make outrageous allegations against Beijing to largely disinterested passers-by, and hang banners with messages such as: "Heaven obliterates the Chinese Communist Party."
A year after Beijing imposed a
national security law
on Hong Kong banning acts of secession, subversion, terrorism and collusion with foreign forces, some pro-establishment figures want to know why the Falun Gong is still allowed to exist.
The group insists it is properly registered, has been law-abiding, and its presence is proof of the high degree of autonomy in the city compared with mainland China, where it is banned and called a cult.
But some believe its time is up.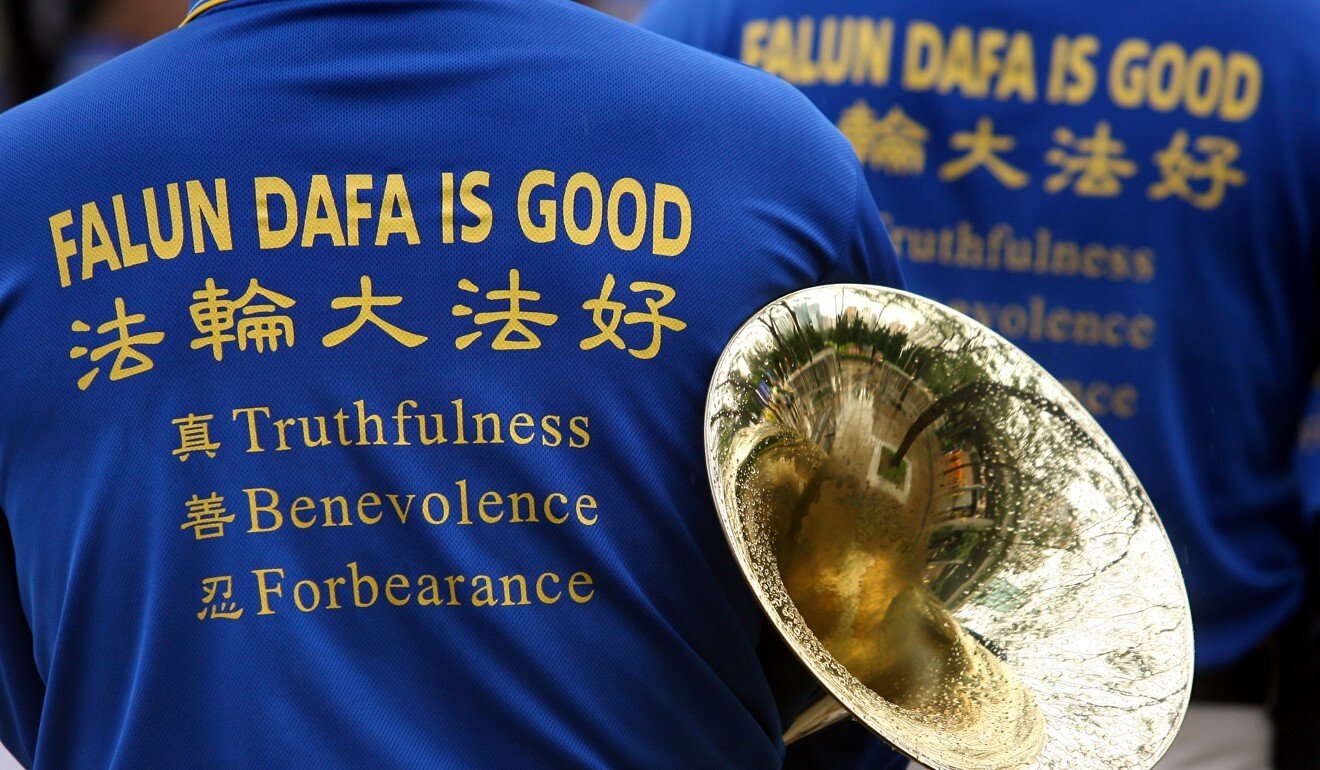 At the Legislative Council on Wednesday, lawmaker Elizabeth Quat of the pro-Beijing Democratic Alliance for the Betterment and Progress of Hong Kong (DAB) did not mince words when she demanded action against the group.
"External forces are making use of 'religious groups' and 'media organisations' and so on as a disguise for extending anti-China forces in the city," she said. "The Falun Gong is one of these 'fake organisations' that aims to subvert state power and should be immediately outlawed."
Quat also suggested the Falun Gong had been "behind the press outlet" that filmed the recent July 1 stabbing of a police officer. That alleged tie has not been independently verified.
Federation of Trade Unions lawmaker Wong Kwok-kin, an Executive Council member, chimed in saying the group's assets should be frozen, because its sources of income were not known.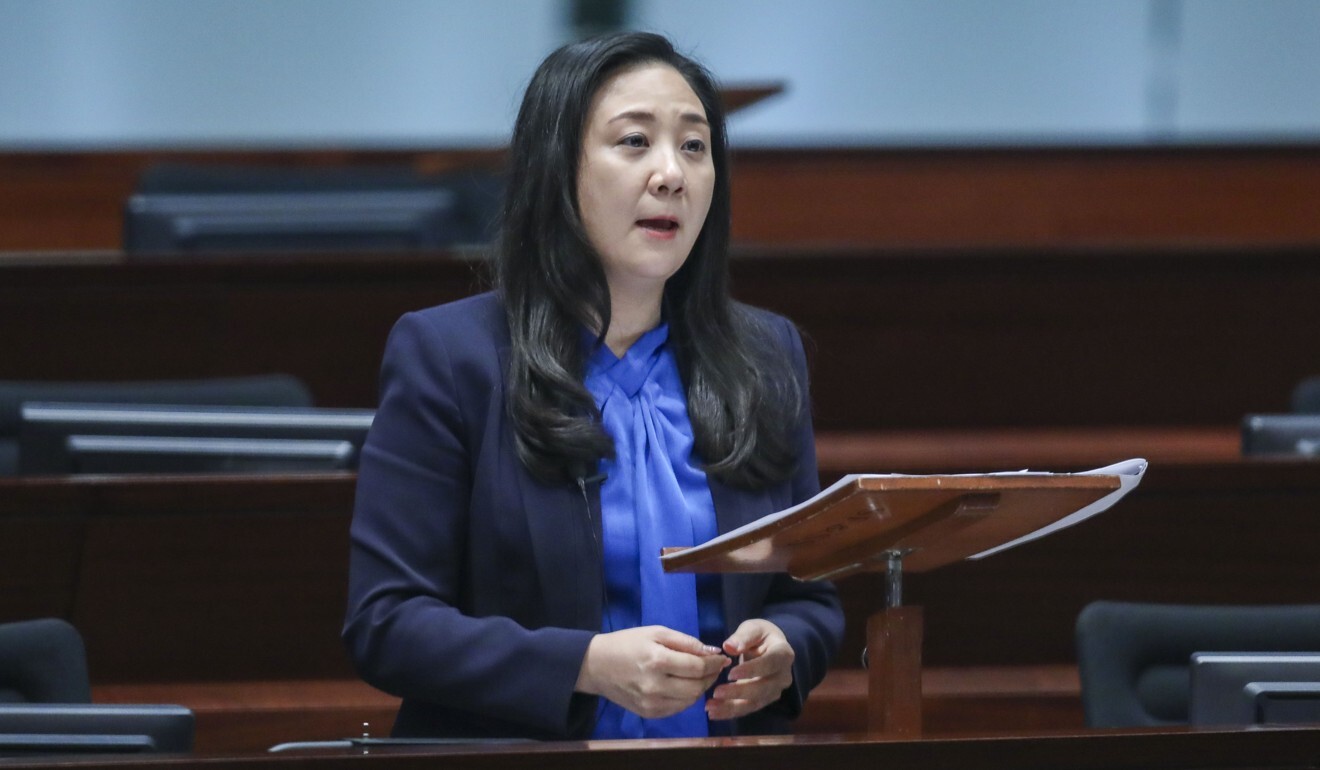 Secretary for Security Chris Tang Ping-keung, until recently the city's police commissioner, promised a thorough investigation without stating if the group remained legal under the national security law.
Since the law's arrival, opposition politicians and activists have been arrested and detained pending trial, anti-Beijing newspaper Apple Daily has shut down, and sweeping changes have been made to the city's electoral systems to ensure only "patriots" contest elections and run the city.
Since the Legco session, the question being asked is: will the Falun Gong be the authorities' next target?
"There is indeed such a possibility," said pro-Beijing political analyst Lau Siu-kai, vice-president of semi-official think tank the Chinese Association of Hong Kong and Macau Studies. "There aren't that many groups that take aim directly at the mainland regime, if you think about it."
Lau could name only two others: Apple Daily and the Hong Kong Alliance in Support of Patriotic Democratic Movements of China, which for more than three decades has organised the annual June 4 vigil commemorating the 1989 Tiananmen crackdown in Beijing
The tabloid-style paper ceased operations last month following the arrests of several top executives including founder
Jimmy Lai
Chee-ying, while the alliance on Saturday revealed it was dismissing its entire staff after its vigil was banned for a second straight year amid the Covid-19 pandemic.
Several alliance leaders have also been arrested, with three either serving jail terms or detained pending trial.
Whether the end was near for the Falun Gong in Hong Kong depended on how the group positioned itself, Lau said.
"If they intend to openly defy the central government in a high-profile manner, it may be more imminent," Lau said.
'We've been targeted before'
The Falun Gong movement, also known as Falun Dafa, was founded in 1992 by a man named Li Hongzhi in Changchun, capital of the northeast province of Jilin.
He attracted a band of followers and initially enjoyed relatively cordial relations with the mainland authorities, who viewed the group as one that promoted healthy living.
But Li soon fell out with the authorities, who grew increasingly alarmed by the large numbers flocking to his movement.
The final straw was when the group organised a mass gathering in 1999 near the central government compound in Beijing to demand legal recognition and freedom to organise its activities.
Beijing banned the group on the mainland, labelling it a "heretical organisation". Li is now based in the United States, with branches of his movement found all over the world, and members who renounce the Communist Party openly.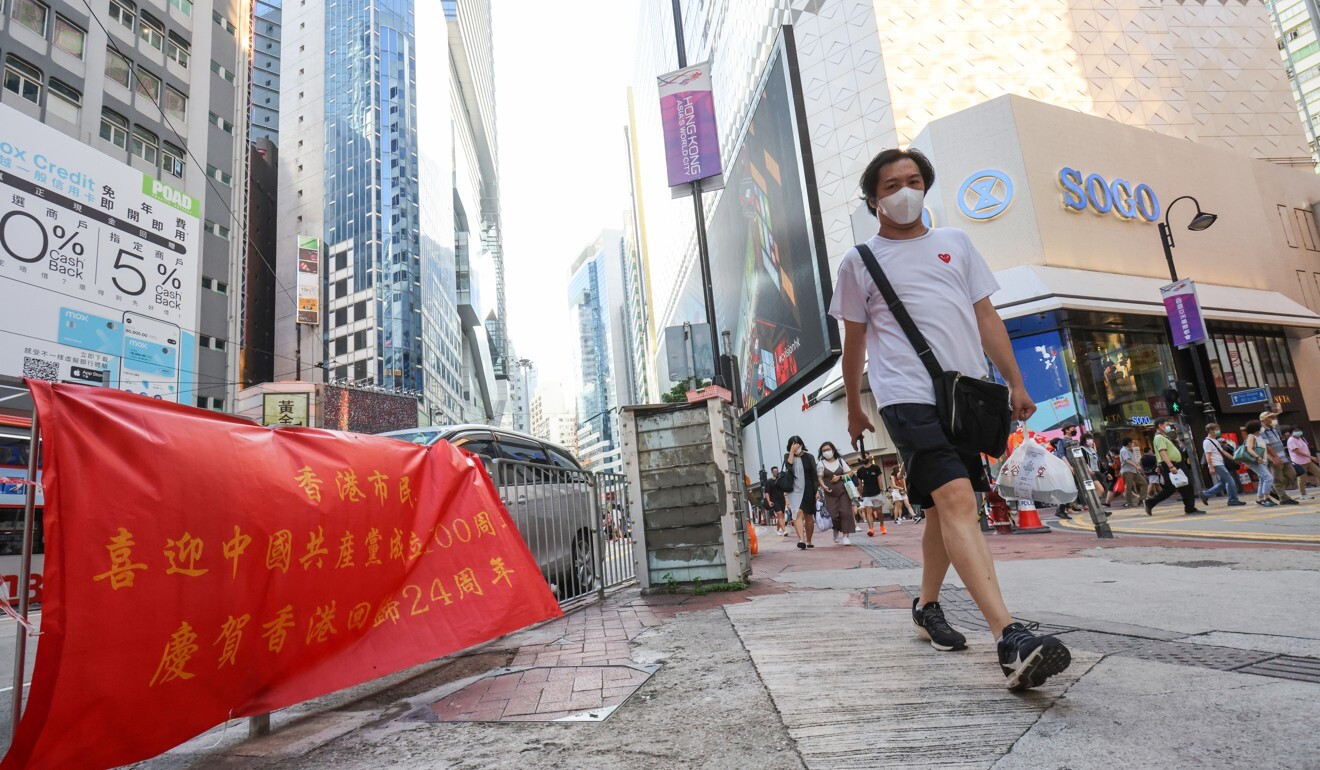 The Hong Kong Association of Falun Dafa, the local chapter, was registered in 1996.
Apart from operating street booths, it has joined other civic bodies in the annual July 1 march, a major demonstration on the anniversary of Hong Kong's return to China in 1997.
The chapter has been headed for the past 1½ years by Sarah Liang Zhen, who became a member of the movement 20 years ago while a student in Guangdong province. She said it helped cure her insomnia.
A journalist with Epoch Times, an openly anti-China newspaper linked closely to the Falun Gong, she estimated the movement has hundreds of practitioners in Hong Kong. The actual number is hard to tell, she said, as people do not have to register as members.
The Legco calls to ban the Falun Gong were upsetting, but she said it was not the first time the group had been targeted.
She recalled that in 2003, when the Hong Kong government tried to legislate its own national security law, known as Article 23, there was speculation the group's days were numbered.
Two years earlier, state media had charged that its presence made Hong Kong a base of subversion, as it colluded with Western forces. The city's then leader, Tung Chee-hwa, said the group bore "some characteristics of an evil cult".
But the group survived. The government shelved its Article 23 proposal after about 500,000 people took to the streets in 2003 to oppose it.
Liang said that nearly a decade later, in 2012, a pro-Beijing group called the Hong Kong Youth Care Association emerged and made Falun Gong its primary target.
Members of the new group began putting up street booths wherever the Falun Gong went, competing for banner space. Liang said it was part of the pro-establishment camp's attempt to drive out her group, though it had died down in recent years.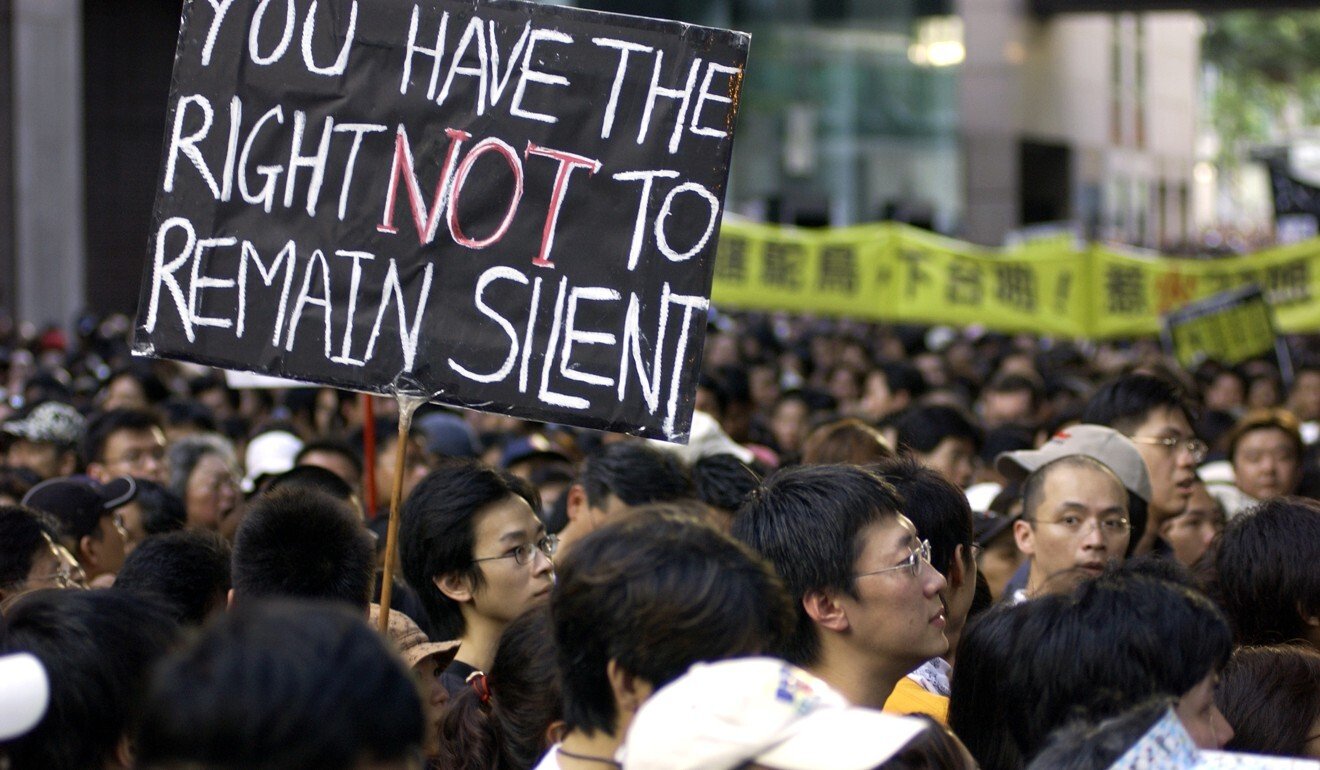 With that past experience, Liang was not altogether pessimistic about the Legco demands to ban her group, saying the pro-establishment camp "was just testing the water" and urging authorities not to exploit the group for political capital.
Insisting that Falun Gong's presence was proof that the "one country, two systems" principle of governance works, she said: "It indicates that there is still hope for Hong Kong."
But lawmaker Quat brushed that notion aside, saying: "Hong Kong is already using a different currency. Why do we need to demonstrate 'one country, two systems' by [allowing the Falun Gong]?"
She said she raised the matter at Legco after receiving many complaints about the group over the years from Hongkongers who objected to its banners and "subversive messages".
Quat also took issue with the group's close links with Epoch Times.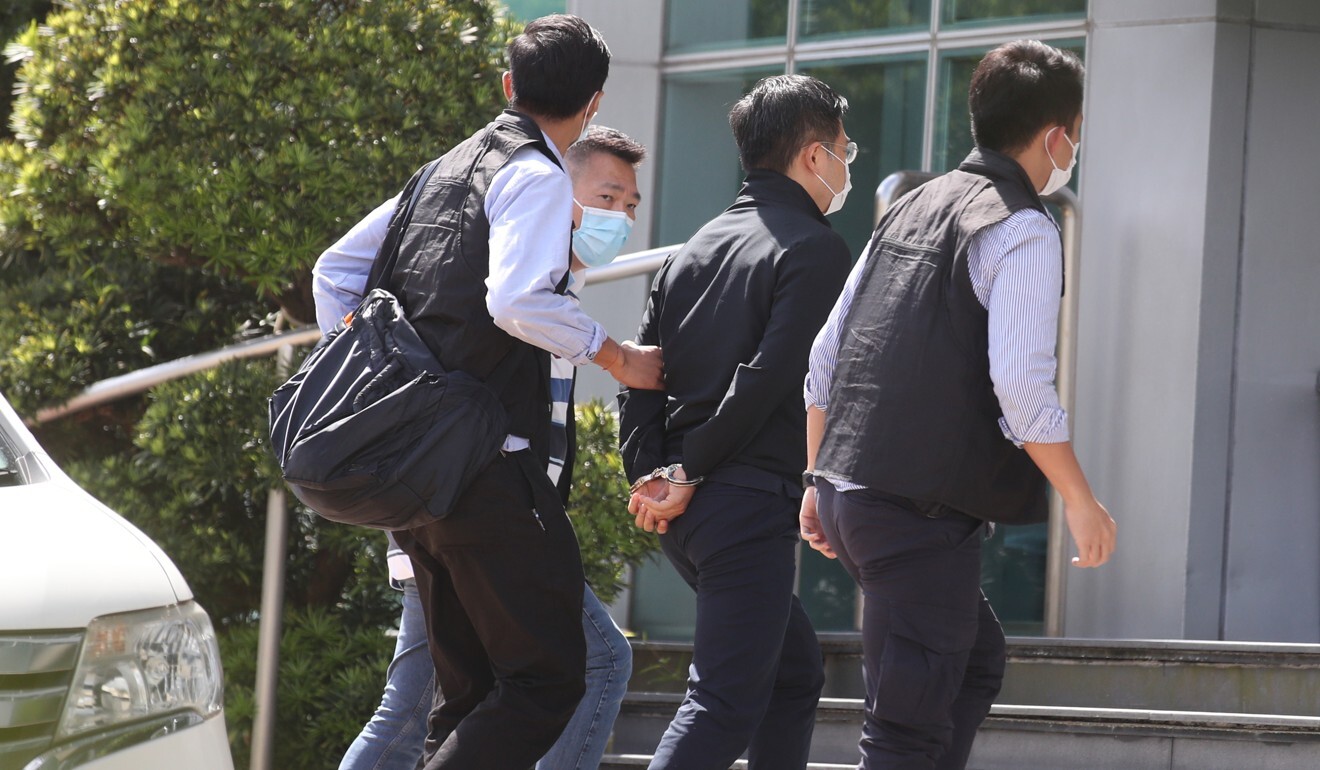 Regina Ip Lau Suk-yee, now a pro-establishment lawmaker, said when she was secretary for security from 1998 to 2003, she saw no reason to act against the group, because it had few followers.
"The situation might have changed now," she said.
Falun Gong's Liang maintained that nothing had changed at her end. "We have been doing the same thing for the past 20 years and there was never a problem. What do we have to do with national security?" she asked.
Quat's response was that Hong Kong's legal landscape had altered significantly, making the group's anti-China slogans problematic today.
She said: "Previously, there was no law to govern that because of the failure to legislate Article 23. But now we have the national security law."