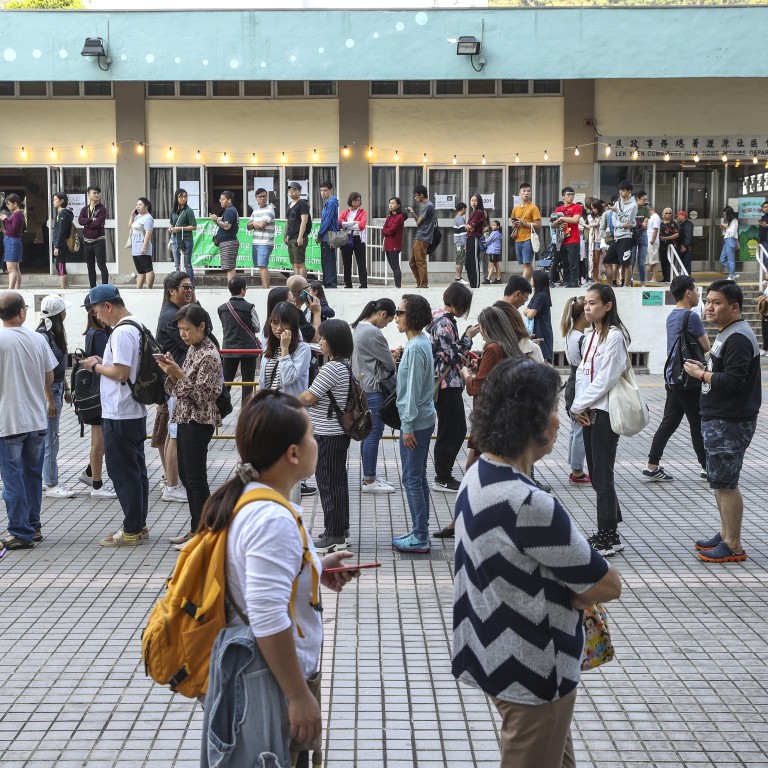 Hong Kong elections: voting hours slashed for Election Committee polls as authorities make dozens of changes to rule book
Polling station opening times reduced in line with drastic reduction in the number of voters for Election Committee
Electoral Affairs Commission makes more than 60 rules changes – including new queuing system, special arrangements for feverish voters – ahead of September 19 polls
Voting hours for the first Hong Kong polls since Beijing drastically reformed the city's electoral system will be reduced following a fall in the number of people eligible to cast ballots.
Special arrangements allowing voters with a fever to attend polling stations also feature among more than 60 amendments to the guidelines revealed on Friday ahead of the September contest for the newly empowered Election Committee.
The Electoral Affairs Commission will for the first time use a digital system to verify identities at polling stations, where a new queuing system has been designed to accommodate those who may struggle with waiting in line for any length of time.
The commission unveiled the changes to its elections rule book in preparation for the September 19 polls for the 1,500-member Election Committee.
The powerful body was previously tasked only with selecting Hong Kong's leader, but is now also responsible for sending 40 representatives to the Legislative Council and nominating all Legco candidates. The six-day nomination period starts on August 6.
Under Beijing's plan announced in March to enforce the principle of "patriots governing Hong Kong", the membership of the Election Committee will increase by 300 from 1,200.
Despite the expansion, the electorate for the contest has been slashed from more than 200,000 previously to just short of 8,000 this time around.
Some individual votes – mostly in sectors deemed sympathetic to the opposition movement – have been turned over to organisations.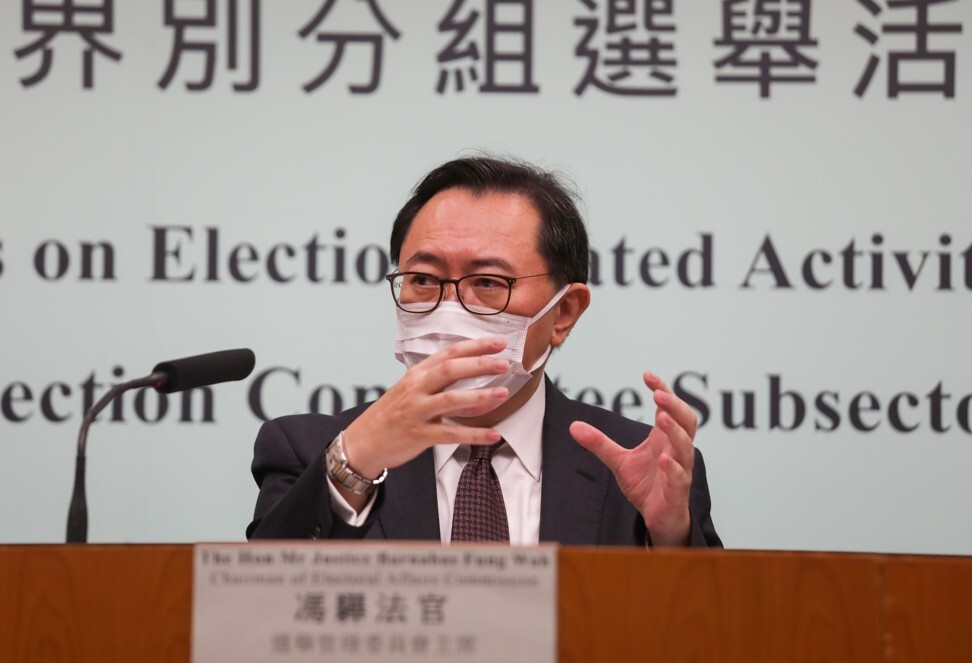 Barnabas Fung Wah, chairman of the Electoral Affairs Commission, said the opening hours of polling stations would be shortened by six hours in line with the drop in voter numbers. The voting period – previously 7.30am to 10.30pm – now runs between 9am and 6pm.
"To make good use of public resources and manpower, we have shortened the time of voting," he said.
Chief Electoral Officer Alan Yung Ying-fai, head of the Registration and Electoral Office, said while the exact number of polling stations had yet to be decided, the number was likely to sit between 15 and 20, a sharp drop from the more than 100 in the 2016 elections.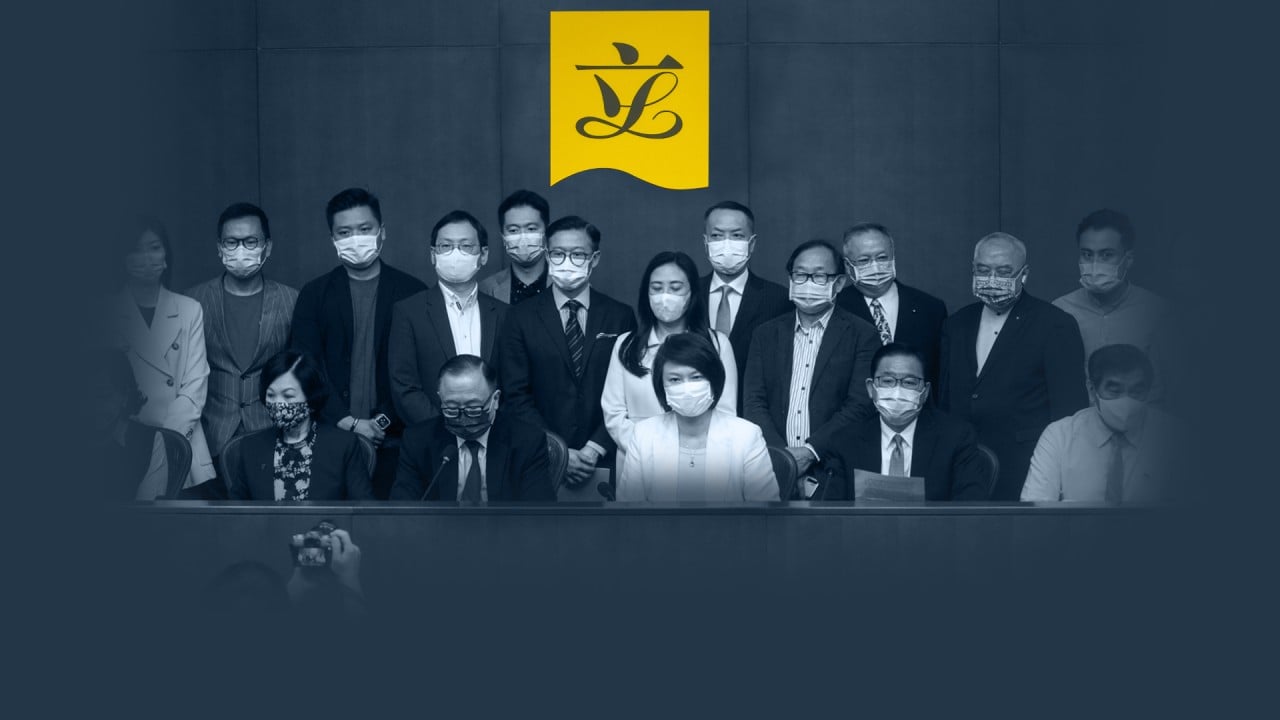 05:10
Hong Kong's revamped electoral system bolsters pro-Beijing influence in key decision-making bodies
Hong Kong's revamped electoral system bolsters pro-Beijing influence in key decision-making bodies
Covid-19 measures would be in force requiring staff, candidates and voters to wear surgical masks at polling stations.
Voters with fever symptoms will be taken to special booths in secluded parts of the venue to cast their vote.
However, candidates with fever will not be allowed to enter polling stations, and instead must assign an agent to help observe the electoral process.
Fung had written to Hong Kong's chief executive last year highlighting the risks of holding the 2020 Legislative Council elections, which were later postponed.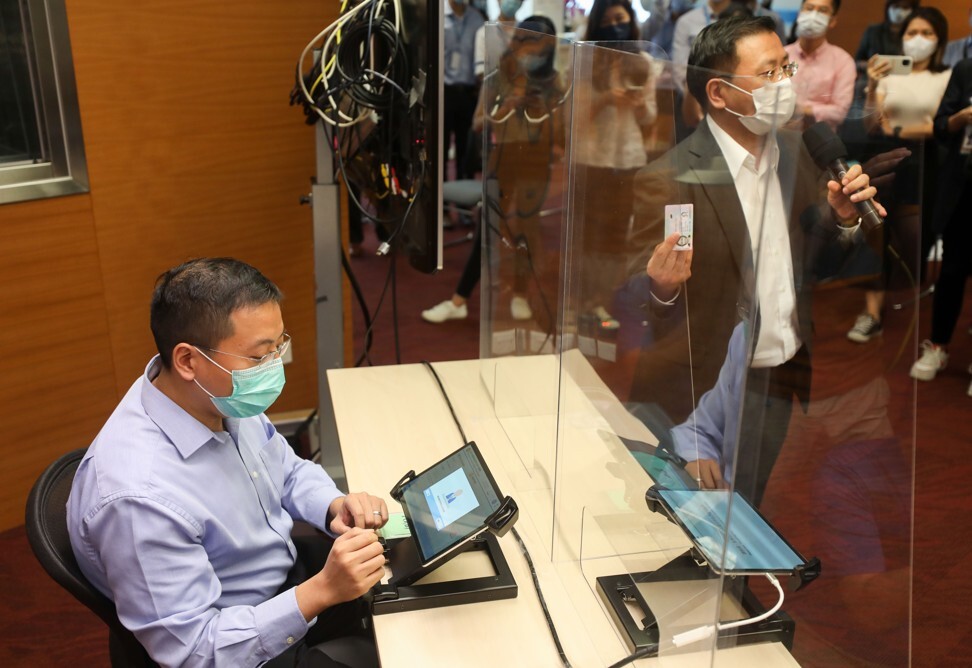 He said the pandemic situation in Hong Kong had improved, enabling the smaller-scale Election Committee polls to go ahead.
"We were in the worst of the pandemic last year," he said. "But a year later, there are a few things we have looked at, a major factor being the vaccination initiative, which the government says has been on a good course."
The polls for Legco and the chief executive post will be held in December and next March respectively.
In a first for Hong Kong, staff at polling stations will use tablet devices to scan voters' identity cards, which will be checked against an electronic register.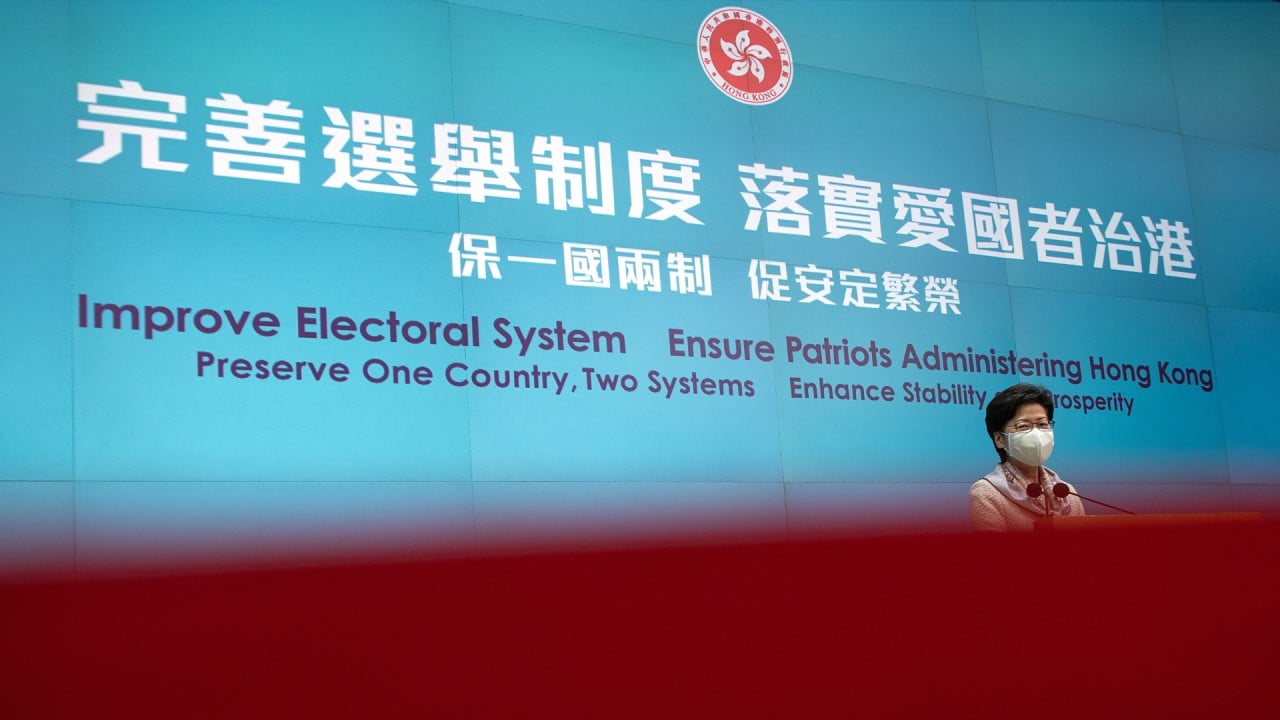 02:34
China's top legislative body passes sweeping Hong Kong electoral reforms
China's top legislative body passes sweeping Hong Kong electoral reforms
The register will automatically decide the type of ballot paper to issue and prevent people casting more than one or doing so at the wrong venue.
Facial recognition technology would not be deployed at polling stations, Fung pledged, and the electronic register would be encrypted, with voters' private data stored on government servers rather than staff tablets.
Two queues will form at polling stations, one of which provides seating and will be reserved for those who are aged over 70, pregnant or have difficulty standing.
Under the Beijing-decreed electoral overhaul, Hong Kong officials have banned encouraging others to cast blank or spoiled votes, making it a criminal offence punishable by up to three years in jail.
Fung said detection of such offences fell under the remit of the Independent Commission Against Corruption, but his commission would pass on any complaints they received.
Asked if he believed the voter base had become more broadly representative following Beijing's revamp, Fung, also a High Court judge, would only say that his job was to implement the law passed by Legco and Beijing.
He stressed the commission's principle was to be "open, fair and honest".
"There is no political consideration," he said.
As part of Beijing's overhaul, some Election Committee seats have been reserved for pro-establishment business and political leaders by virtue of them holding key positions of public office.
On Friday, the Candidate Eligibility Review Committee, which was set up to screen election hopefuls, approved the applications of 15 such figures to take up their Election Committee seats on an ex officio basis.
They include local National People's Congress deputy Chan Yung, who joins the social welfare subsector, and Peter Wong Tung-shun, HSBC's former Asia-Pacific CEO and from Chinese People's Political Consultative Conference, the country's top advisory body, who signs up for the commercial (first) subsector.
This article appeared in the South China Morning Post print edition as: Voting hours slashed for Election Committee polls