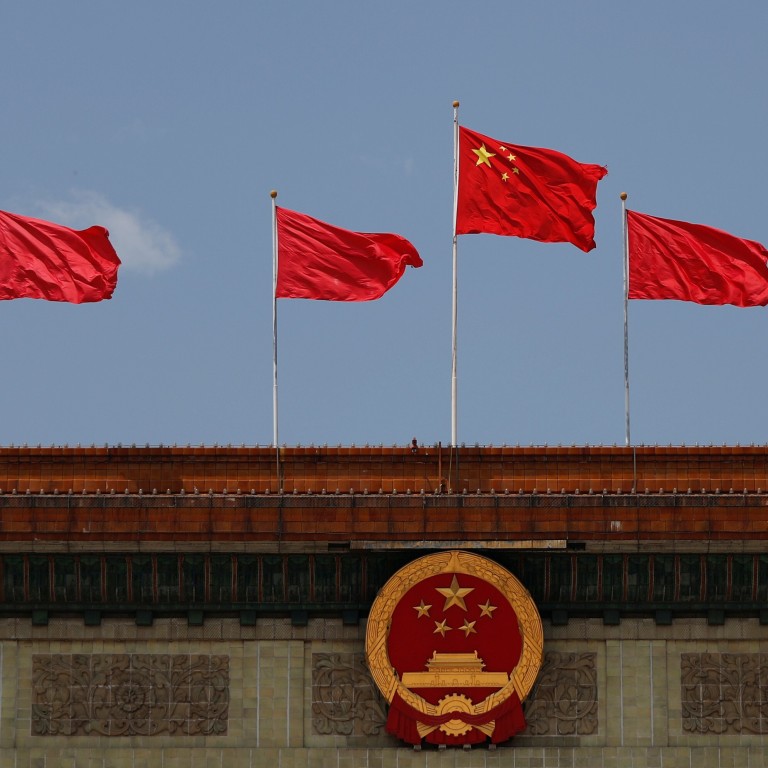 China's top legislative body set to endorse anti-sanctions law for Hong Kong next month by inserting the provisions into city's mini-constitution
State media says National People's Congress Standing Committee is meeting in August to discuss adding more national legislation to Hong Kong's mini-constitution
Source says that includes the anti-sanctions law, which is Beijing's response to the West's sanctions over national security legislation imposed on Hong Kong
China's top legislative body is set to endorse as early as next month imposing a new
anti-sanctions law
on Hong Kong by inserting the provisions into the city's mini-constitution, the
Post
has learned.
Such a move would ensure that Hong Kong officials could coordinate with the rest of the nation in retaliating against punitive actions the West imposed on authorities, one analyst argued.
State media reported on Tuesday that the National People's Congress (NPC) Standing Committee would convene a session from August 17 to 20 in Beijing on bringing more national legislation within the scope of the Basic Law, Hong Kong's mini-constitution.
"Lawmakers will deliberate a draft decision to include more national laws in the list of laws in Annex III to the Basic Law of [Hong Kong] and [that of Macau]," Xinhua reported, without giving further details.
A source told the Post that the state-run news agency was referring specifically to incorporating the country's new anti-sanctions law into Hong Kong's mini-constitution.
Article 18 of the Basic Law states that national laws shall not apply in Hong Kong except for those listed in Annex III. The anti-sanctions law took effect immediately when it was adopted by the NPC Standing Committee in June.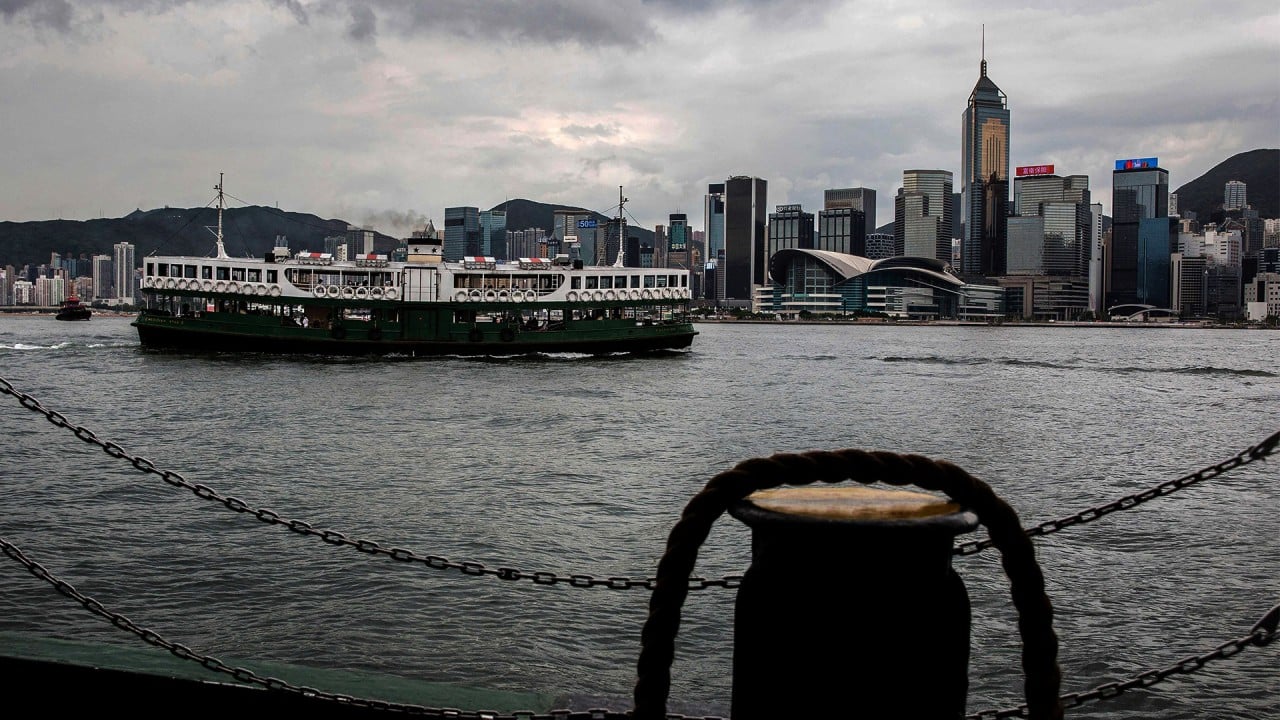 02:03
US warns American companies about operating in Hong Kong, sanctions 7 Chinese officials
US warns American companies about operating in Hong Kong, sanctions 7 Chinese officials
It provides the legal grounds for Beijing, as well as private individuals and entities, to take countermeasures against foreign "discriminatory restrictive measures" that "violate international laws and basic norms".
The term "discriminatory restrictive measures" is not defined in the legislation.
The law states that countermeasures can be issued against foreign entities or individuals responsible for implementing, assisting or supporting actions endangering China's sovereignty, security or development interests.
Steps could include visa denials and deportation, as well as the freezing of individuals' property or assets, officials said in June.
Lau Siu-kai, vice-president of Beijing's semi-official think tank the Chinese Association of Hong Kong and Macau Studies, said the imposition of an anti-sanctions law on the city would equip the central government with an additional tool to tackle foreign sanctions against Hong Kong individuals or entities.
"It can also instruct Hong Kong to coordinate with the central government's strategy to take countermeasures against foreign countries," said Lau, who suggested it would offer "certain protection" to Hong Kong as the West would have to factor in its own financial costs of sanctioning the city.
Lau also said he believed it was not necessary for Hong Kong to come up with its own law in this area.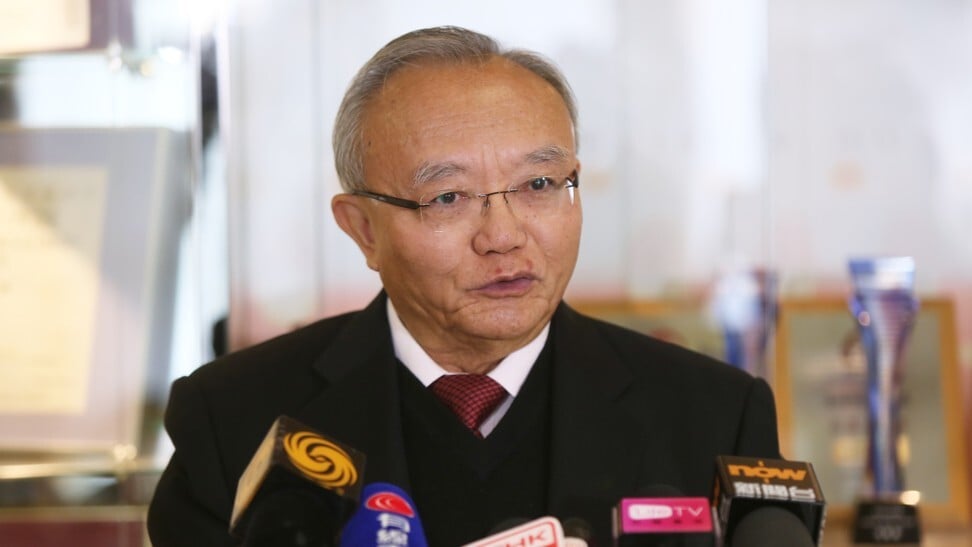 "The central government will decide whether or when to impose sanctions against a foreign country, and the role of the Hong Kong government is to follow and execute the decision here. In this sense, I do not think there is a need for a local law to be made by Hong Kong," Lau said.
Since the passage of the Beijing-decreed national security law last year, Hong Kong has become a target of foreign penalties.
Washington sanctioned Hong Kong leader Carrie Lam Cheng Yuet-ngor along with several other senior ministers and the then police chief, accusing its targets of undermining the city's autonomy through the legislation, which bans acts of subversion, secession, terrorism and collusion with foreign forces.
Earlier this month, seven deputy directors of the central government's liaison office in Hong Kong were also sanctioned over what Washington called the erosion of freedoms in the city. The office's director, Luo Huining, had already been sanctioned last year.
Xinhua further reported that at next month's standing committee meeting deputies would review draft legislation covering areas including the protection of personal information and combating organised crime.
"They will also hear draft revisions to the law on scientific and technological progress, the law on prevention and control of noise pollution … and the population and family planning law," Xinhua reported.
Additional reporting by Tony Cheung
This article appeared in the South China Morning Post print edition as: Top legislative body set to endorse anti-sanctions law for HK next month