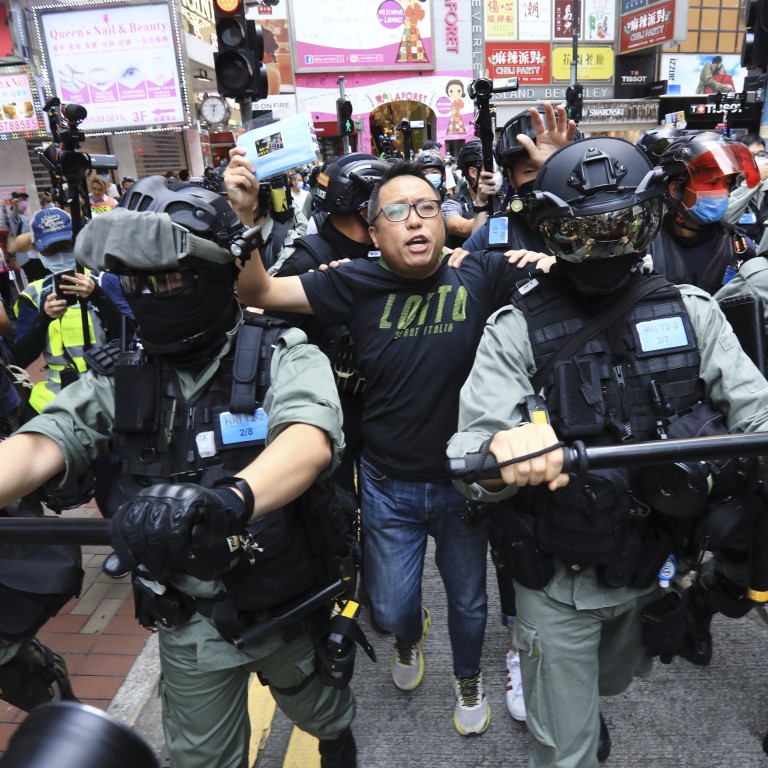 High Court ruling involving Hong Kong protest slogan not binding in sedition case, judge says
The meaning of the phrase 'Liberate Hong Kong; revolution of our times' is central to the trial of Tam Tak-chi at the District Court
But the judge says he has wide scope in interpreting the ruling in the city's first national security trial where experts sought to dissect the slogan
A ruling over the meaning of a protest slogan in Hong Kong's
first trial
under the national security law has no binding power on a case in a lower court involving an opposition activist charged with sedition for uttering the same phrase, a District Court judge has said.
But Judge Stanley Chan Kwong-chi on Thursday agreed the judgment handed down earlier by the Court of First Instance was "instructional, convincing and applicable", and questioned the need for two defence experts to testify again over the interpretation of "Liberate Hong Kong; revolution of our times".
Tam Tak-chi, a 48-year-old former radio presenter popularly known as "Fast Beat", is the first person to stand trial on sedition charges under the colonial-era Crimes Ordinance since Hong Kong's handover from British to Chinese rule in 1997. The People Power vice-chairman is facing 14 charges, including eight related to uttering seditious words on various occasions.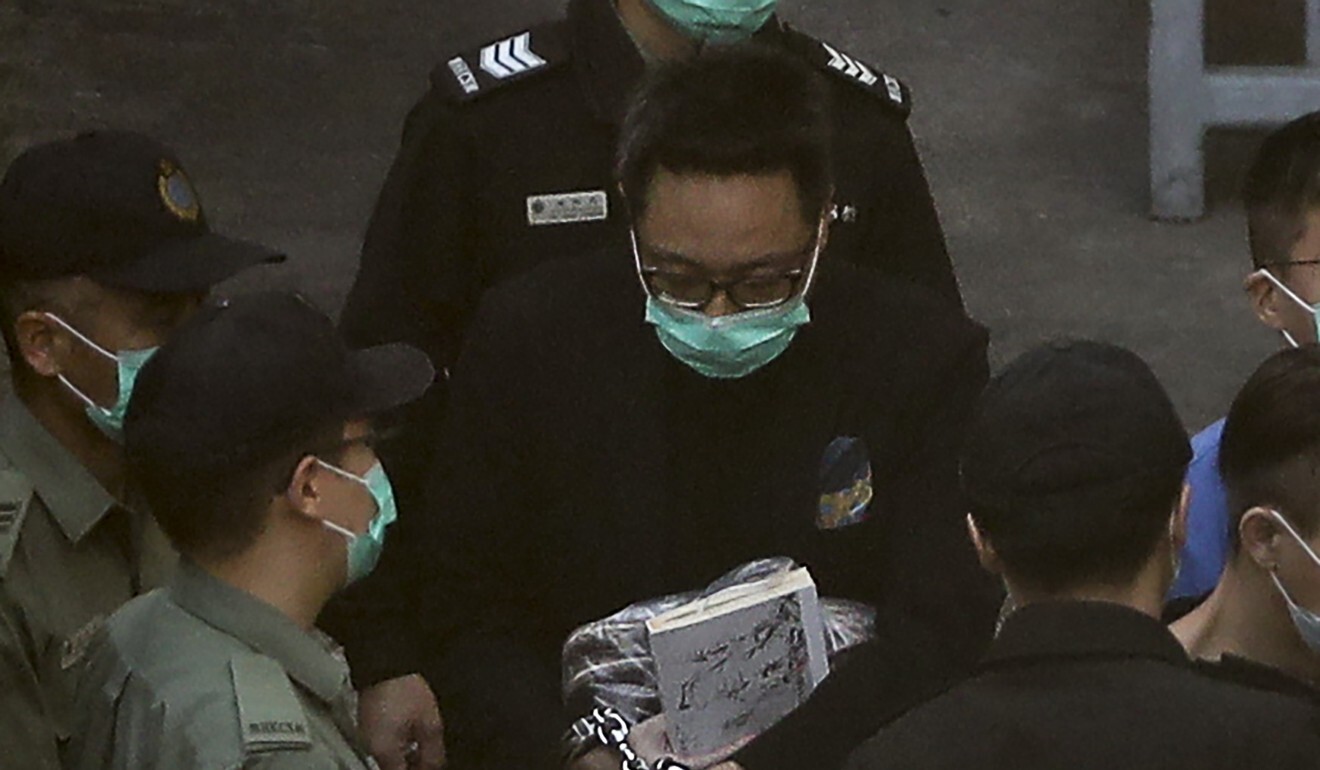 His trial resumed two days after restaurant worker Leon Tong Ying-kit, 24, was found guilty of inciting others to commit secession and engaging in a terrorist act after he drove his motorcycle into three police officers while carrying a black flag with the slogan at a protest in Wan Chai on July 1 last year, just hours after the
security law
took effect.
A panel of three High Court judges noted all three experts from both sides had agreed that the rallying call, widely heard at the height of the
2019 anti-government protests
, was capable of bearing a secessionist meaning.
The Chinese characters for "Liberate Hong Kong; revolution of our times" on the flag that Tong carried were also chanted by Tam, among other slogans, on different occasions between January and July last year.
On Thursday, Chan agreed with the counsel on both sides that the higher court's ruling did not have binding power in Tam's case in terms of "the finding of facts". It was the judge's discretion to decide whether to fully or partially accept expert testimony presented in the previous case, he said.
"The non-binding nature does not necessarily mean that we have to ask the same witnesses to testify again," Chan said. "[This case] involved the same eight characters. The ruling came two days ago but not 20 years ago.
"I am not making a judgment before trial … But calling the same witnesses consumes time and is expensive. Is there a more practical, relevant and focused way to deal with it?"
Anthony Chau Tin-hang, deputy director of public prosecutions, argued the same defence witnesses did not need to testify again. He noted that Tuesday's judgment found they never disputed the slogan was capable of bearing a secessionist meaning, as suggested by Lingnan University history Professor Lau Chi-pang.
Edwin Choy Wai-Bond, senior counsel for Tam, argued it was "natural and consistent" for a court to consider the testimony of a separate case if the same phrase was involved. But without elaborating, he later told the judge the defence had decided against calling the same experts and would only invite University of Hong Kong (HKU) English Professor Janny Leung Hiu-chi to testify.
At Tong's trial, HKU politics and public administration Professor Eliza Lee Wing-yee and Chinese University journalism Professor Francis Lee Lap-fung highlighted the ambiguity of the wording and the various opinions about what it meant to the movement's supporters.
Eliza Lee argued the slogan could be translated as meaning "to restore an old order that was lost" and "to unite freedom-loving people of all ages to bring historical change in this significant period".
In the prosecution's opening statements, Chau showed a video of Tam making a speech in a park in Tai Po on January 17 last year. He was heard trying to encourage hundreds of secondary school students to join an unauthorised rally scheduled to take place two days later in Central and reminded them of their legal rights if arrested.
In another clip presented, Tam was seen speaking into a microphone outside Sogo department store in Causeway Bay after attending the rally, accusing police of making arbitrary arrests.
In both videos, he was seen chanting slogans including "Liberate Hong Kong; revolution of our times", "Corrupt cops, may your whole family die" and "Disband the police force".
A police commander testified Tam used insulting words in Causeway Bay with an intent to provoke a breach of peace despite repeated warnings. The activist has been charged with uttering seditious words with an intention to arouse hatred or contempt or excite disaffection against the government.
Thursday's courtroom was packed with Tam's supporters, who greeted him with enthusiasm. Chan warned them he would ask the prosecution to install a video camera to record the public gallery if misbehaviour continued.
The hearing continues on Friday and the new defence expert is expected to give evidence next week.
This article appeared in the South China Morning Post print edition as: Ruling on protest slogan 'not binding in sedition case'