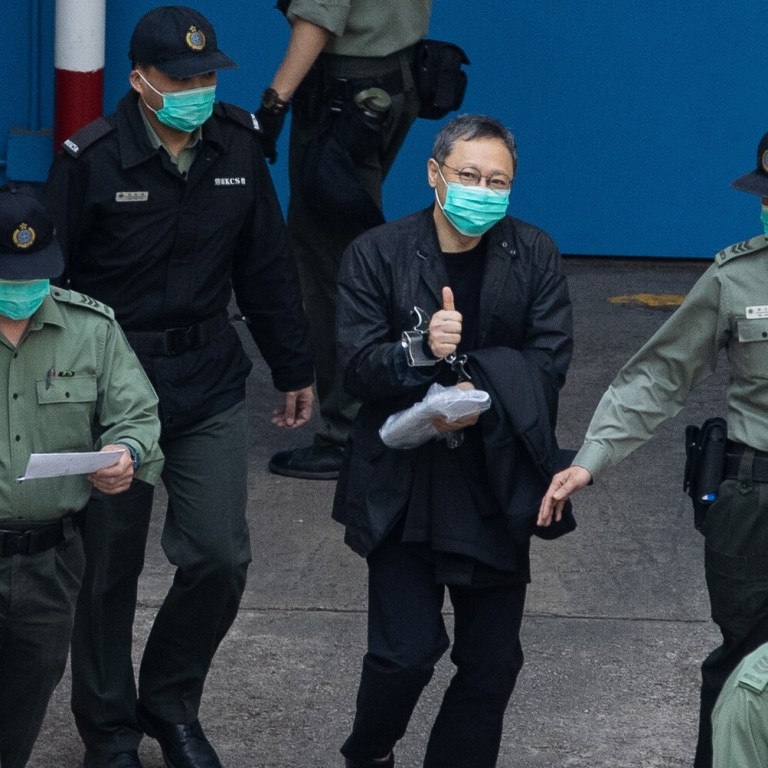 Former Hong Kong law professor Benny Tai's election expense case moved to District Court, where 7-year sentence possible
Tai and his co-defendants were granted bail on Friday, though the long-time activist will remain behind bars awaiting trial on national security law charges
The trio are accused of illegally incurring election expenses by taking out newspaper adverts ahead of the 2016 Legislative Council polls
Prosecutors on Friday applied to transfer the case to the higher court as the 57-year-old Tai and his co-defendants – psychologist Ip Kim-ching, 55, and Sek Sau-ching, 50 – made their first appearance at Eastern Court after the charges were laid four days ago.
The change of venue was granted by Principal Magistrate Peter Law Tak-chuen, who then adjourned the case until August 19, when pleas will be entered at the Wan Chai court. Sentencing for a conviction on a single charge could have gone no higher than two years at the lower court.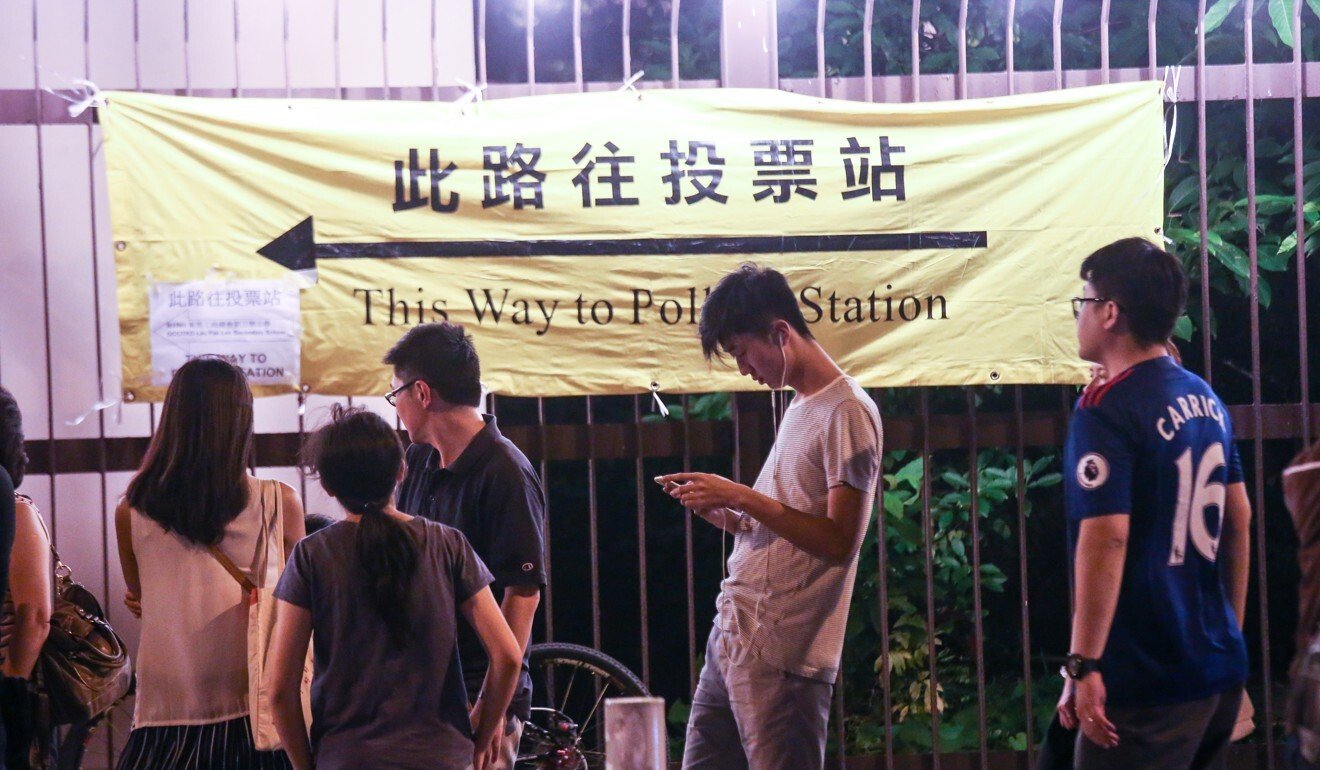 Tai was granted bail on Friday, but will remain in custody as he is in remand over a subversion case stemming from a unofficial primary election held by the opposition camp last summer, a case that falls under the city's Beijing-imposed
national security law
.
His co-defendants were temporarily released on HK$10,000 (US$1,290) bail on the condition they stay in Hong Kong and refrain from contacting the prosecution witnesses. They were also reminded to attend the next hearing as scheduled.
Supporters filled the public gallery, waving goodbye and shouting "hang in there" as Tai was led away from the dock.
The trio jointly face four counts of engaging in illegal conduct at an election by incurring election expenses, an offence punishable by three years in prison and a HK$200,000 fine.
Under the city's Elections (Corrupt and Illegal Conduct) Ordinance, it is illegal for a person other than a candidate or a candidate's election expense agent, to incur expenses in relation to a poll.
The charges allege the trio – despite falling into neither category – incurred election expenses totalling HK$253,540 by placing six advertisements in the Ming Pao Daily News and Apple Daily newspapers through a company called The Eggs Alliance.
The firm paid HK$133,540 for three Ming Pao Daily News adverts and HK$120,000 for the same number in the now-defunct Apple Daily between August 8 and September 2 of 2016, according to the allegations.
Ip and Sek were both directors of Eggs Alliance and authorised signatories of its bank account, the Independent Commission Against Corruption said.
All three defendants indicated they understood the charges.
Prosecutors have enlisted 24 witnesses, including six civilians, five government officers and 13 employees of the graft-buster.
This article appeared in the South China Morning Post print edition as: Benny Tai polls case for court with tougher sentences