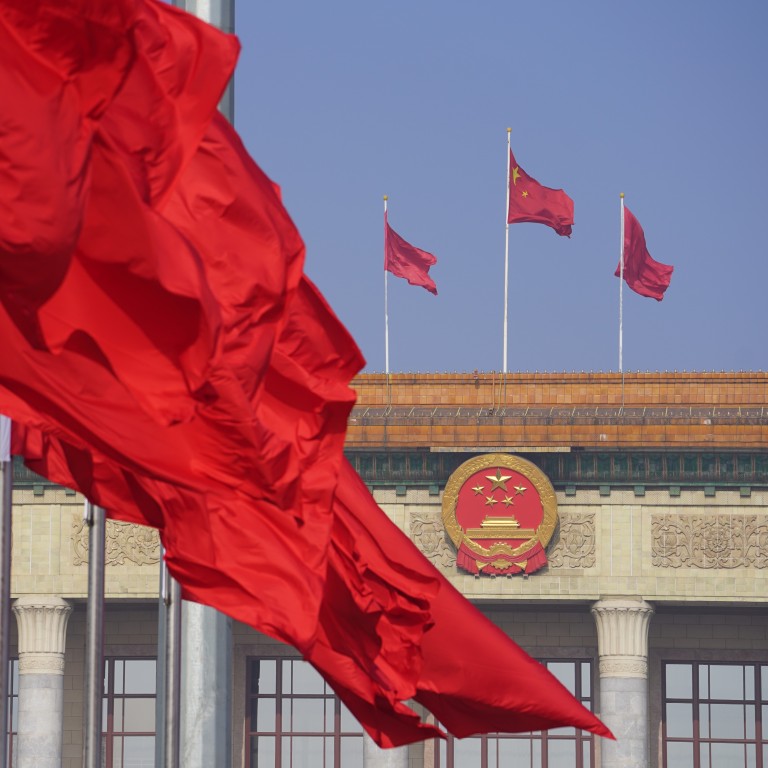 Hong Kong finance chief welcomes Beijing's anti-sanctions law, dangles prospect of local legislation
Paul Chan says China 'cannot keep on taking a beating', backs Beijing's fightback as 'necessary and reasonable'
Minister says the law could be implemented through insertion of national legislation into Basic Law, or following local legislative and consultative processes
Hong Kong's finance chief has welcomed China's
anti-sanctions law
as a "necessary and reasonable" response to punitive actions from the United States, as he raised the prospect of lawmakers adjusting the national legislation locally rather than Beijing imposing it directly.
Financial Secretary Paul Chan Mo-po also said on Sunday that ongoing China-US tensions presented both risks and opportunities for Hong Kong, and businesses in the city must be aware of both.
"When the US treats China companies this way [such as imposing sanctions], it also means Hong Kong's status as an international financial centre is being treasured more by mainland Chinese firms," he told a radio programme.
Chan also said there was support among foreign investors for the
national security law
, imposed on Hong Kong last June, for "helping to stabilise" the city after the anti-government
protests
of 2019.
Last week, state media reported that the National People's Congress (NPC) Standing Committee, China's top legislative body, would meet between August 17 and 20 to discuss adding more pieces of national legislation to the Basic Law, Hong Kong's mini-constitution.
A source told the Post that the legislation referred to by state media included the anti-sanctions law, which took effect in June.
The law allows Beijing to take countermeasures against foreign individuals and entities involved in "discriminatory restrictive measures" that "violate international laws and basic norms". Steps could include denying visas and deporting culprits, as well as freezing individuals' assets.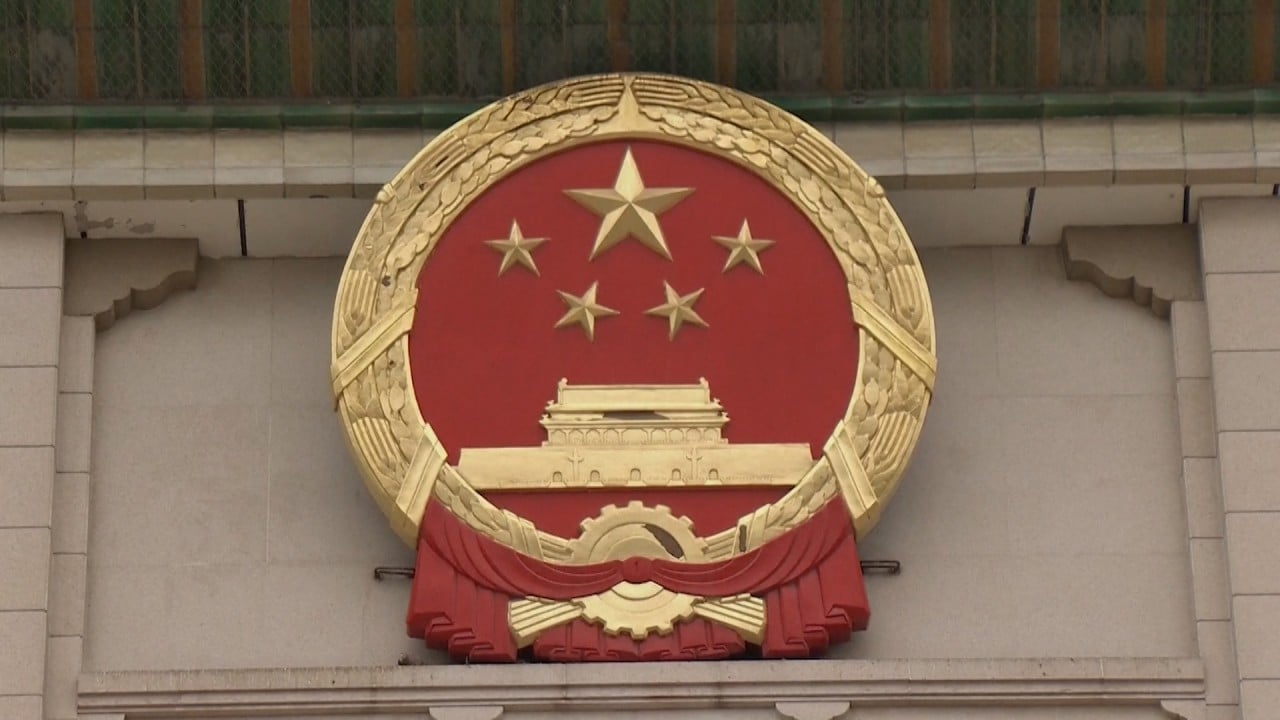 02:23
China passes anti-sanctions law to counter punitive action by foreign countries
China passes anti-sanctions law to counter punitive action by foreign countries
Chan indicated the new local law was set to apply in Hong Kong, either via a local legislative process with public consultation or through direct imposition from Beijing.
"Last year, the US had carried out many of such so-called sanctions. [China] cannot keep on taking a beating. We must fight back to end the attacks. Therefore mainland China's anti-sanctions law is necessary and reasonable," he said.
"There may be different ways how the law will apply to Hong Kong. The national security law was promulgated after being inserted into Annex III of the Basic Law, while the national flag and emblem laws were enacted after local legislative and consultative processes."
The Basic Law's Article 18 states that national laws shall not apply in the city, except for those listed in Annex III.
If local legislation was required, Chan said, a key consideration would be how to strengthen and maintain the city's position as an international trade, financial and shipping hub.
Chan said it was important for Hong Kong to keep a close eye on how the political and economic struggle between China and the US affected the city, both in terms of threats and opportunities.
"We must pay attention to how the China-US tensions might impact the external economic environment. The financial market might also face risks and significant adjustments due to geopolitics," he said.
Last month, the US government issued an advisory warning American companies operating in Hong Kong of the risks associated with the national security law.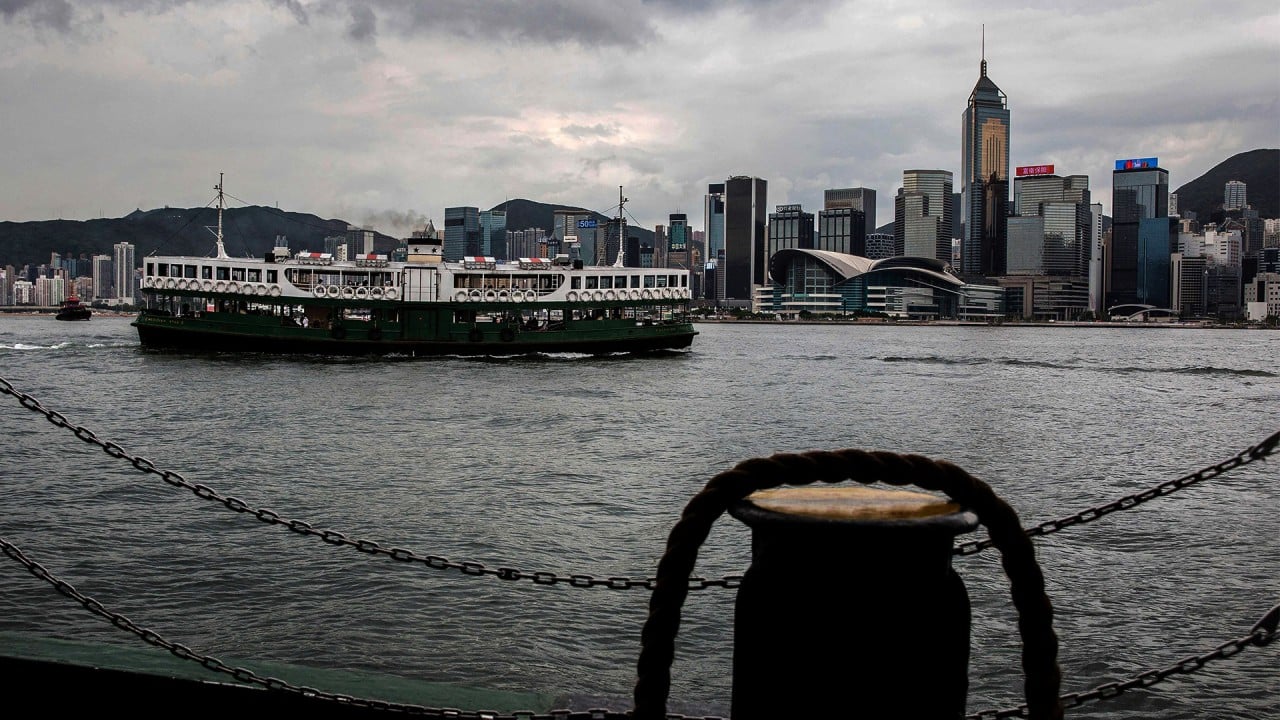 02:03
US warns American companies about operating in Hong Kong, sanctions 7 Chinese officials
US warns American companies about operating in Hong Kong, sanctions 7 Chinese officials
Chan noted that, despite the notice, the American Chamber of Commerce in Hong Kong had stated the city remained a "critical and vibrant facilitator of trade and financial flow between the East and West".
The financial chief said: "[The chamber's reaction] showed that there could be different views between US businesses in Hong Kong and Washington."
He argued that rather than being critical, many international business chambers believed the implementation of the security law had "stabilised society as well as the financial environment" in Hong Kong.
Beijing officials have insisted the national security law – which took effect on June 30 last year and targets acts of secession, subversion, terrorism, and collusion with foreign forces – is necessary for the city's prosperity.
Critics have argued the legislation restricts Hong Kong's freedoms and undermines its rule of the law, while Washington has responded by imposing a series of sanctions on officials from the city and the mainland.
This article appeared in the South China Morning Post print edition as: Anti-sanctions law 'is necessary'