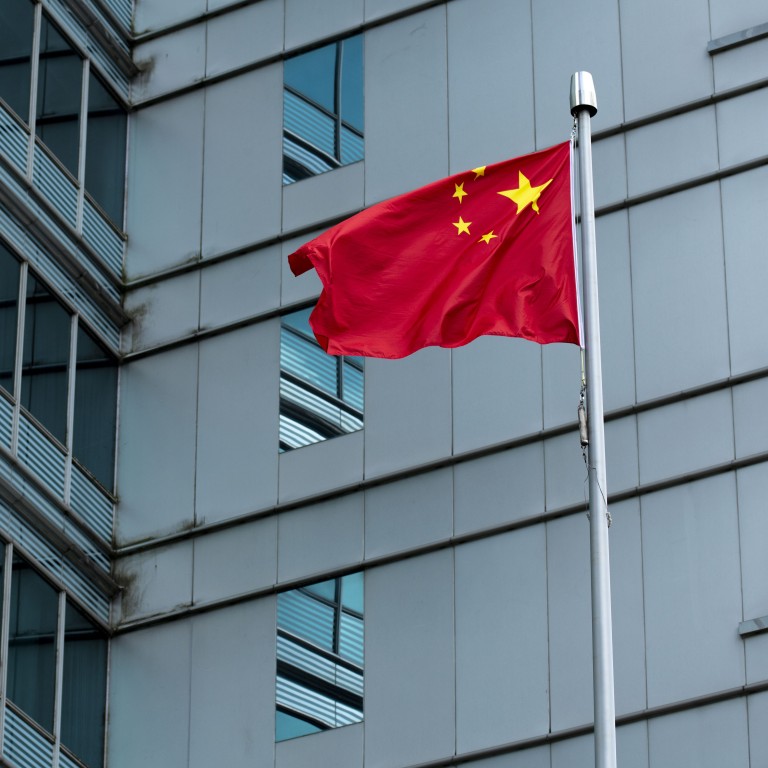 National security law: Beijing slams US 'safe haven' offer to Hongkongers as 'plot to stir up trouble', interference in city affairs
Condemnation follows the Biden administration's granting of 18-month window for Hong Kong residents to live and work in the US
Spokesman for Chinese foreign ministry in city says Beijing-imposed security legislation widely embraced by residents and international community
Beijing has strongly condemned the United States for its temporary offer of "safe haven" to Hongkongers, demanding Washington abandon a "plot to oppose China and stir up trouble in the city".
The Chinese foreign ministry's Hong Kong office on Friday said the move was doomed to fail, hours after US President
Joe Biden
signed an order allowing Hong Kong residents in his country to remain there in response to the crackdown on opposition lawmakers and activists following the imposition of the city's
national security law
in June 2020.
"By offering so-called safe haven, it is trying to bad-mouth Hong Kong, smear China and engage in actions to destroy the city's prosperity and stability," a spokesman for the office said.
"Anti-China disruptions will definitely lead nowhere … We urge the US to stop immediately and abandon its scheme as soon as possible."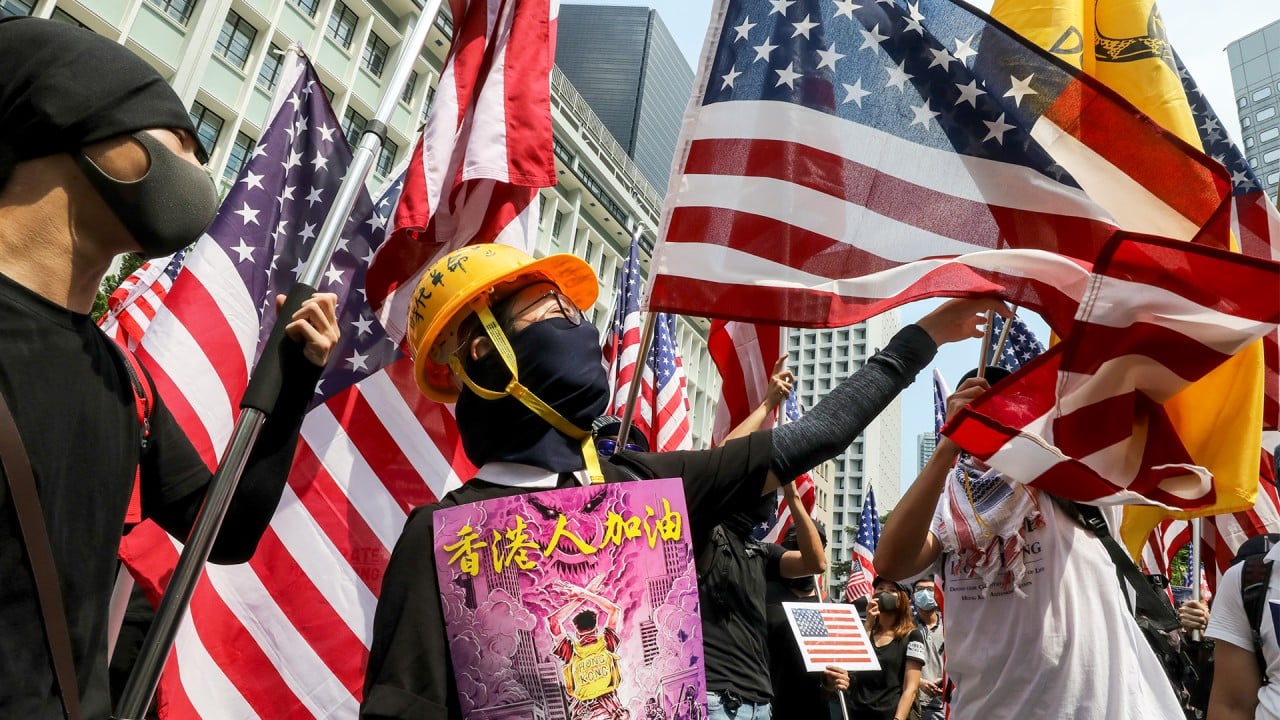 03:44
US offers temporary 'safe haven' for Hongkongers in response to crackdown on opposition
US offers temporary 'safe haven' for Hongkongers in response to crackdown on opposition
In a separate statement, the Hong Kong government objected to "baseless and purely politically oriented comments" from the US.
"Whether it is in a unitary or federal system, legislation on national security is invariably carried out by the central authorities rather than a local government," a government spokesman said.
"The US has prolific laws on national security but chooses to smear the Hong Kong national security law out of political motivation. This is clear hypocrisy and demonstrates double standards."
The memorandum signed by Biden on Thursday authorises the Department of Homeland Security to grant Hong Kong residents "safe haven status" for 18 months, allowing them to work in the US, and to "consider suspending" restrictions on those holding F-1 student visas. It applies to "any Hong Kong resident who is present in the United States on the date of this memorandum".
Hong Kong activists praised the arrangement for allowing some to work while providing a transition period for possibly a longer-term policy to set in.
However, a mainland Chinese scholar and pro-Beijing figures were sceptical, dismissing it as more of a political gesture to challenge Beijing than meaningful policy.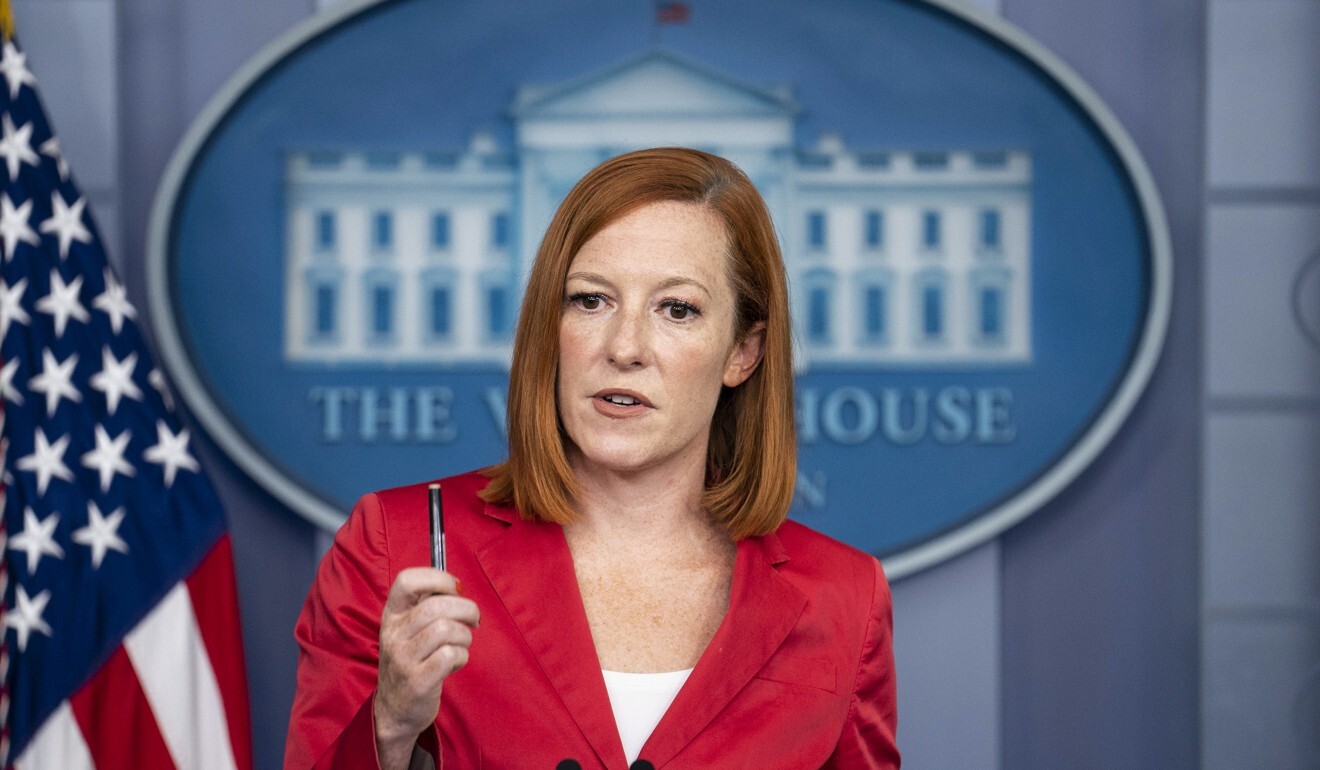 Announcing the plan on Thursday, White House press secretary Jen Psaki said: "We, alongside our allies and partners, strongly oppose the PRC's [People's Republic of China] wielding of the national security law to deny basic rights and freedoms, assault Hong Kong's autonomy and undermine its remaining democratic processes and institutions."
Hitting back, the Chinese foreign ministry's Hong Kong spokesman accused the US of smearing the Beijing-imposed security legislation, blatantly interfering in both the city's internal affairs and China's domestic policies, and trampling on the basic principles of international law and relations.
Hong Kong residents and people from the international community had become more optimistic about the city's future following the introduction of the security law, the spokesman added.
Liu Weidong, a US affairs analyst with the Chinese Academy of Social Sciences in Beijing, labelled the move a political gesture judging by its duration.
"It allows Hong Kong residents to stay there for 18 months, then what?" he said.
Liu expected the move to be ineffective, noting that it only offered protection to those already in the US, and not those in Hong Kong.
He also noted the timing, just ahead of Beijing's expected plan to extend its anti-sanction law to Hong Kong.
"It's like saying: 'You have your law but I have my way to go about things'," he said.
The anti-sanctions law provides mainland China with legal grounds to retaliate against the US and other foreign governments taking punitive action against the country and Hong Kong.
The nation's top legislative body is expected to meet in mid-August to endorse the adoption of the law in Hong Kong.
Liu said the US was trying to show it could still stir up trouble for Beijing through Hong Kong, regardless of the national security law, while calling on its allies to follow suit.
US-based scholar Hung Ho-fung, who chairs the Johns Hopkins University's department of sociology, also found the anti-sanction law partly relevant. He said the 18-month measure, combined with Biden's earlier business warning on the city, reflected Washington's assessment that the situation in Hong Kong was going to deteriorate from a liberty and business perspective.
"The implementation of the immigration (amendment) bill and the expected inclusion of the anti-foreign sanction law in the annex of Basic Law are the grounds for such assessment," he said.
Steve Tsang, director of the University of London's SOAS China Institute, suggested Washington's temporary residency offer had nothing to do with the security law, as it was coming more than a year after the imposition of the national security law and was more likely to be related to domestic American politics, as well as bureaucratic procedures.
He pointed out that such a move was not unprecedented, as the US had also offered sanctuary to Chinese dissidents following Beijing's Tiananmen Square crackdown in 1989.
Tom Kellogg, executive director of the Georgetown Centre for Asian Law in the US, described the decision as a "welcome move" by the Biden administration, saying he expected the commitment to be extended.
"For other groups facing political persecution at home, the US has extended similar forms of policy protection, which is then extended for months or even years at a time," he said.
Professor Wong Yuk-shan, a local deputy to China's top legislature, the National People's Congress, accused the US of trying to lure more Hongkongers into leaving the city.
Wong said Biden's latest move proved it had been necessary for China to enact its anti-foreign sanctions law in June, as Washington had continued to roll out its own initiatives targeting Beijing.
Pro-establishment lawmaker Gary Chan Hak-kan, vice-chairman of the Democratic Alliance for the Betterment and Progress of Hong Kong, said the US was only trying to attack and smear Chinese domestic policies and Hong Kong affairs.
"Under the Basic Law, law-abiding Hong Kong residents enjoy the freedom of leaving and entering Hong Kong, and do not need the so-called temporary safe haven offered by the US," he said, calling it a "hypocritical" move.
Lau Siu-kai, vice-president of semi-official Beijing think tank the Chinese Association of Hong Kong and Macau Studies, said Washington had to resort to such a "symbolic act" because the national security law had dealt a blow to anti-government activists and opposition forces, making them no longer able to "collude with American forces".
But US-based Hong Kong activist Alex Chow Yong-kang said the temporary residency policy provided an option for those who felt the need to leave after taking part in the city's 2019 protests but did not have a British National (Overseas) passport to qualify for the "pathway to citizenship" offered by Britain.
Canada has similarly offered a new class of work visa to Hong Kong residents, while Australia has extended the length of temporary residential visas for graduates from the city.
"Eighteen months definitely won't be enough, but it's a good alternative for students who don't have alternatives to protect themselves. At least they can stay in the US," Chow said.
Fellow activist Sixtus Baggio Leung Chung-hang, who has applied for asylum in the US, said he had been unable to work before the new policy.
"If they are allowed to work, that would greatly help," he said, adding that the US Congress was set to discuss the Hong Kong Safe Harbour Act and Hong Kong People's Freedom and Choice Act, both of which touched on offering refugee status to Hongkongers.
"Eighteen months is good enough for Congress to discuss and pass those bills," he said.
This article appeared in the South China Morning Post print edition as: Beijing hits back at U.S. offer of 'safe haven'