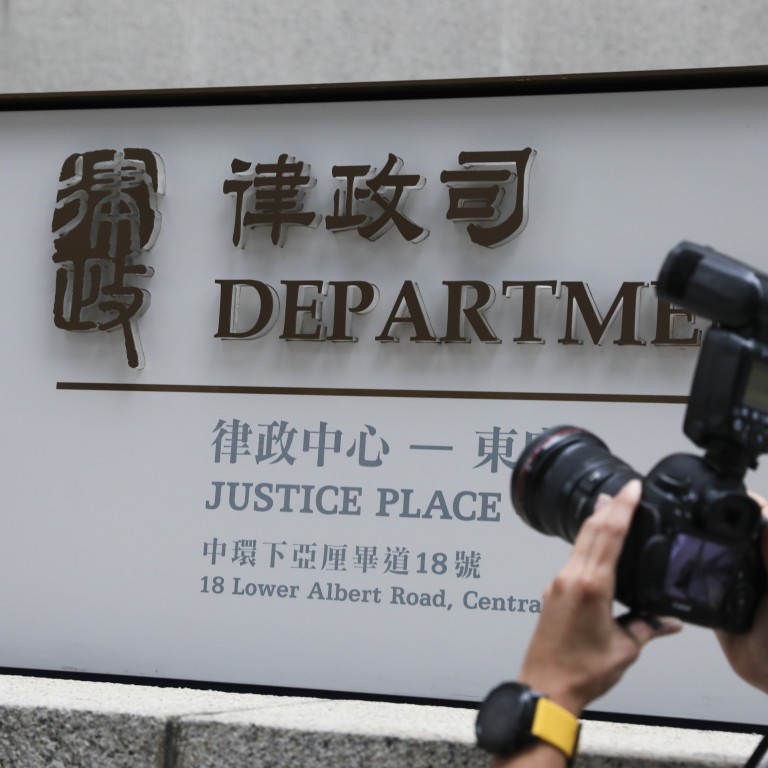 Hong Kong prosecutor leading national security law case against 47 opposition figures takes key justice department role
The appointment of Maggie Yang as director of public prosecutions comes two weeks after she joined justice secretary Teresa Cheng on a trip to Beijing
The long-time prosecutor has risen to greater prominence since her predecessor, David Leung, stepped down amid an internal row, shortly after the security law was imposed
Maggie Yang Mei-kei, formerly principal government counsel, was named director of public prosecutions on Friday, a spokesman from the Department of Justice announced.
Sources told the Post the appointment came just two weeks after Yang accompanied Secretary for Justice Teresa Cheng Yeuk-wah on a trip to Beijing.
Cheng on Friday described Yang as "well-qualified", with solid professional knowledge, experience in criminal law and strong leadership skills.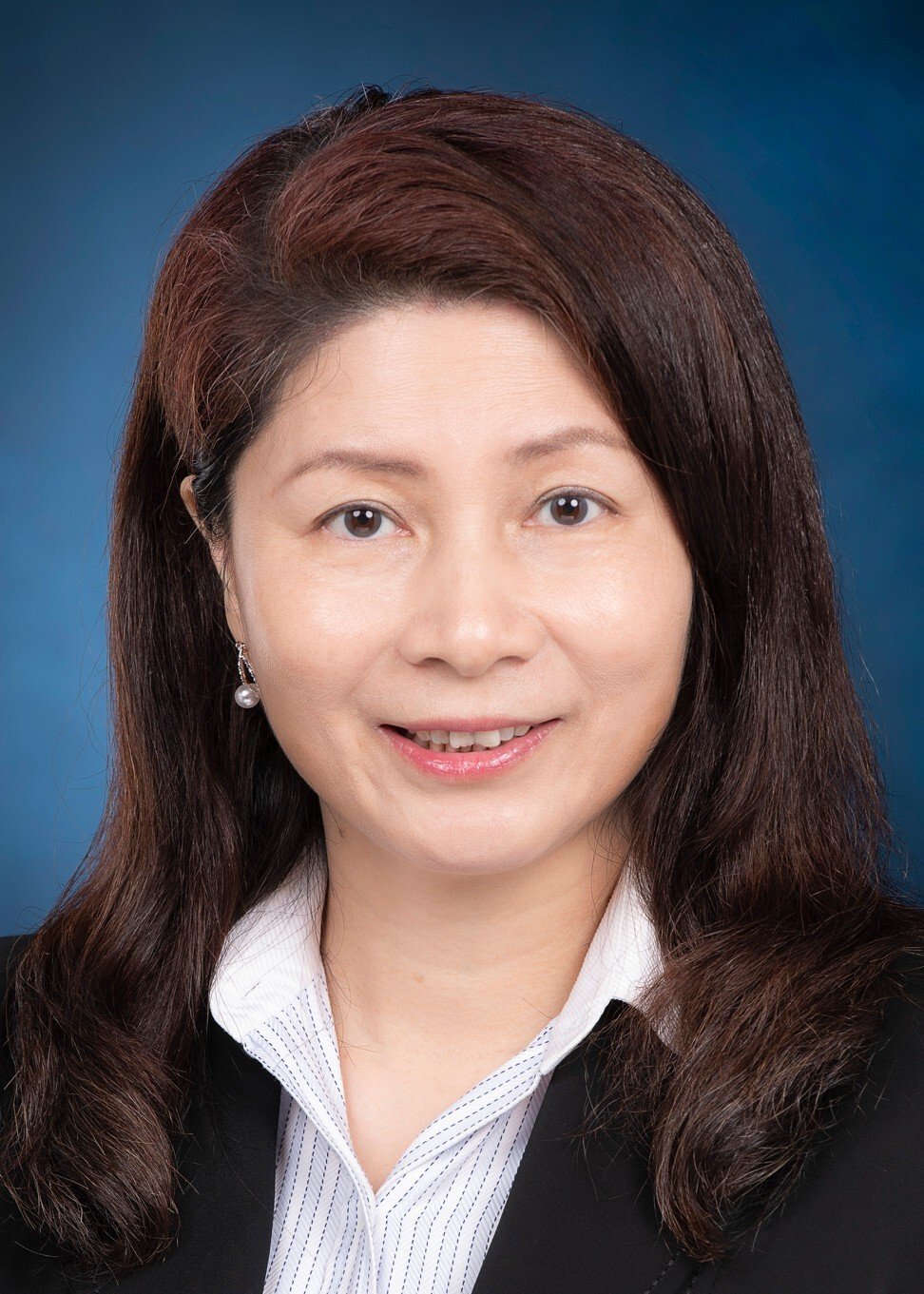 "Ms Yang is a lawyer of outstanding abilities and integrity. I am confident she is competent to lead the prosecutions division to rise to the challenges ahead and discharge her role as the director of public prosecutions in a fair and impartial manner," she said.
In a separate appointment, the judiciary promoted Madam Justice Anthea Pang Po-kam, one of three judges recently presiding over Hong Kong's
first national security law trial
.
The Court of First Instance judge, who was among a pool of jurists hand-picked by Chief Executive Carrie Lam Cheng Yuet-ngor to hear national security cases, was elevated to the Court of Appeal on Friday.
Pang and two other justices sentenced former restaurant worker Leon Tong Ying-kit, 24, to nine years in jail last month for terrorism and incitement to commit secession.
Tong drove his motorcycle into a group of police officers on July 1 last year while flying a flag calling for the city's "liberation", which the judges found to be a separatist protest slogan.
The offences were committed a day after Beijing's imposition of the security law, which also bans acts of subversion and collusion with foreign forces.
Yang, who has primarily served with the criminal division since joining the justice department in 1994, is one of two people to have acted as head of the prosecutorial branch since her predecessor David Leung Cheuk-yin resigned amid a row with the secretary for justice in July last year.
Admitted as a solicitor in 1993, Yang became a barrister in mid-July this year.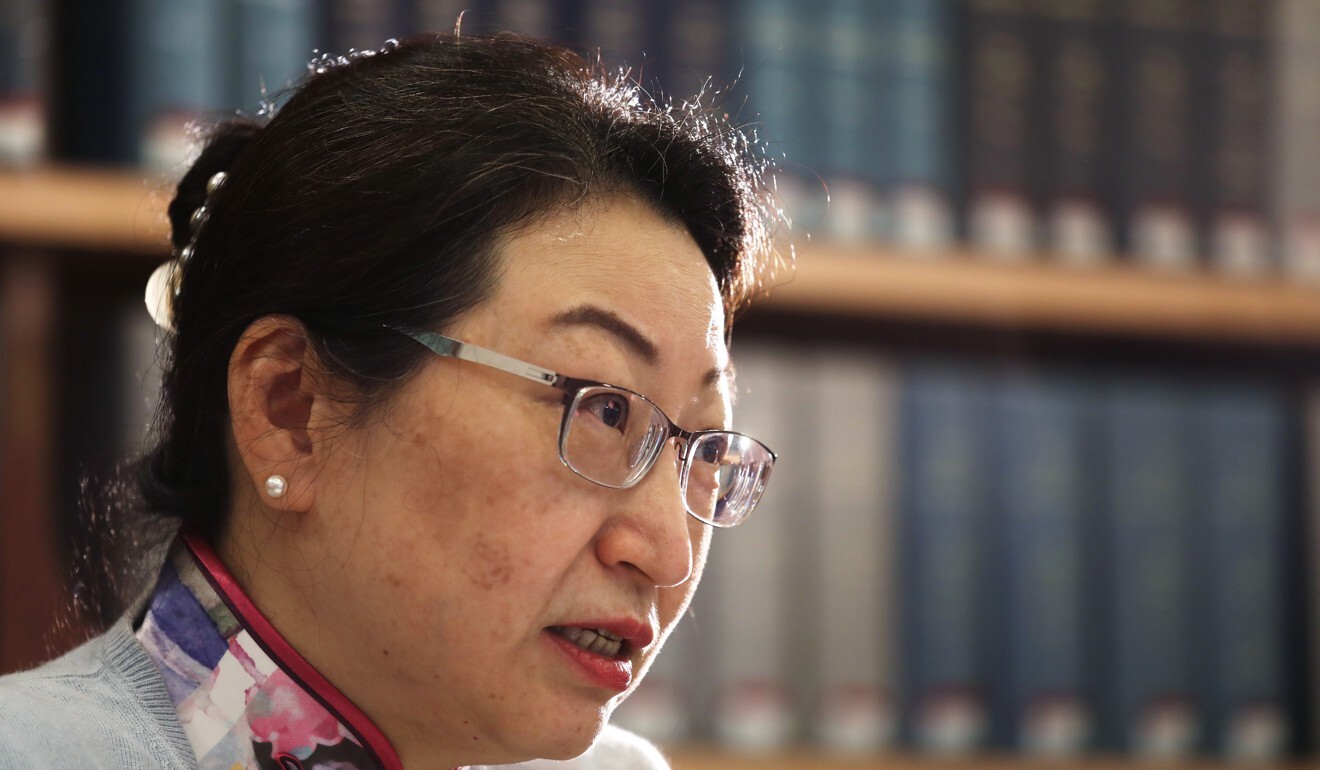 Also considered contenders for the permanent job were experienced prosecutors William Tam Yiu-ho – who served as acting head of the branch between January and April – and Vinci Lam Wing-sai.
Both are senior counsel, a prestigious rank bestowed upon lawyers with outstanding track records.
Yang's appointment marks the first time since Hong Kong's return from British to Chinese rule in 1997 that the top prosecutorial position has not been led by a senior counsel.
In March, Yang was chosen to lead the prosecution of 47 opposition figures arrested for their roles in an unofficial primary election held in 2020.
Accusing them of using the polls as part of a plan to paralyse the government and overthrow the chief executive, the justice department charged them jointly with conspiracy to commit subversion under the national security law.
In July, Yang attended a security law forum held by the justice department to talk about legal procedures surrounding the law. Several mainland Chinese officials in attendance laid down a host of new requirements on city officials for discharging their national security obligations.
Her involvement in national security cases stood in contrast to her predecessor Leung, who said in his goodbye email to colleagues that he had not been asked to take part in those cases. He stepped down from his role just one month after the Beijing-imposed law was implemented in the city.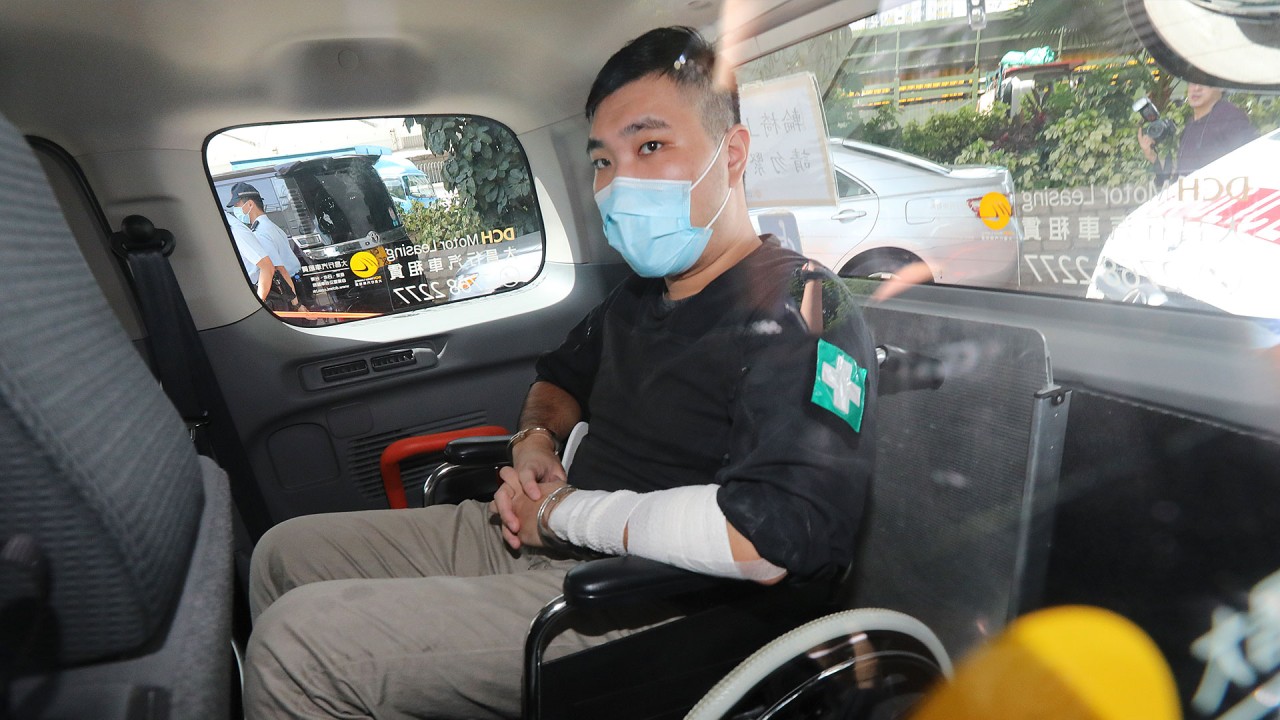 01:43
First person convicted under Hong Kong's national security law jailed for 9 years
First person convicted under Hong Kong's national security law jailed for 9 years
Veteran barrister Cheng Huan SC on Friday called Yang an "excellent choice".
"She heads the department at a time when strong leadership is a prerequisite to the proper implementation, especially of the national security law," he said.
Alan Leong Kah-kit, a senior counsel and chairman of the opposition Civic Party, said the appointment came as no surprise for him.
"She prosecuted so many high-profile cases with 'great success'," he said.
Also on Friday, the judiciary appointed Court of First Instance judge Jonathan Harris as the president of the Competition Tribunal.
This article appeared in the South China Morning Post print edition as: Lawyer in national security case named chief prosecutor