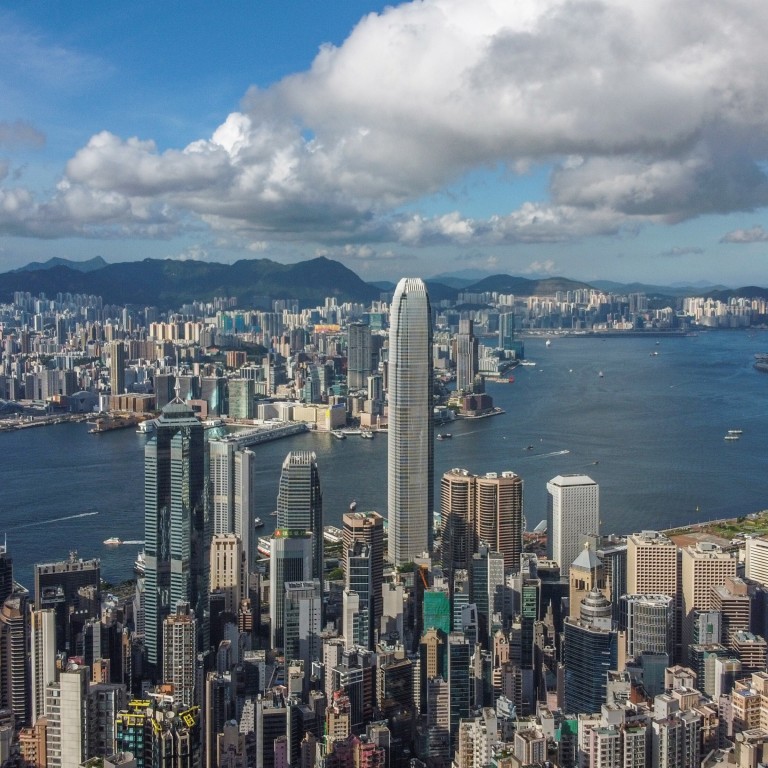 Explainer
China's anti-sanctions law: what is it, how will it take effect in Hong Kong and should the business community worry?
Beijing is discussing this week how to apply the law to Hong Kong, with an announcement expected on Friday
Hong Kong officials offer reassurance the powers will only be used in retaliation for punitive actions taken by foreign governments
Hong Kong's international business community is holding its collective breath as the nation's top legislative body discusses this week how to apply mainland China's anti-sanctions law to the financial hub. An announcement is expected when the closed-door session ends on Friday.
The law passed by the mainland in June empowers Chinese authorities to seize assets from entities that implement sanctions against the country and hold businesses that refuse to help Beijing carry out countermeasures liable.
Hong Kong officials have sought to reassure the public that the powers will only be used in retaliation for punitive actions taken by foreign governments. But legal experts and businessmen fear the law will place foreign firms, particularly banks, between a rock and a hard place.
Here is what you need to know about the new law, its potential impact to Hong Kong and how it might be localised.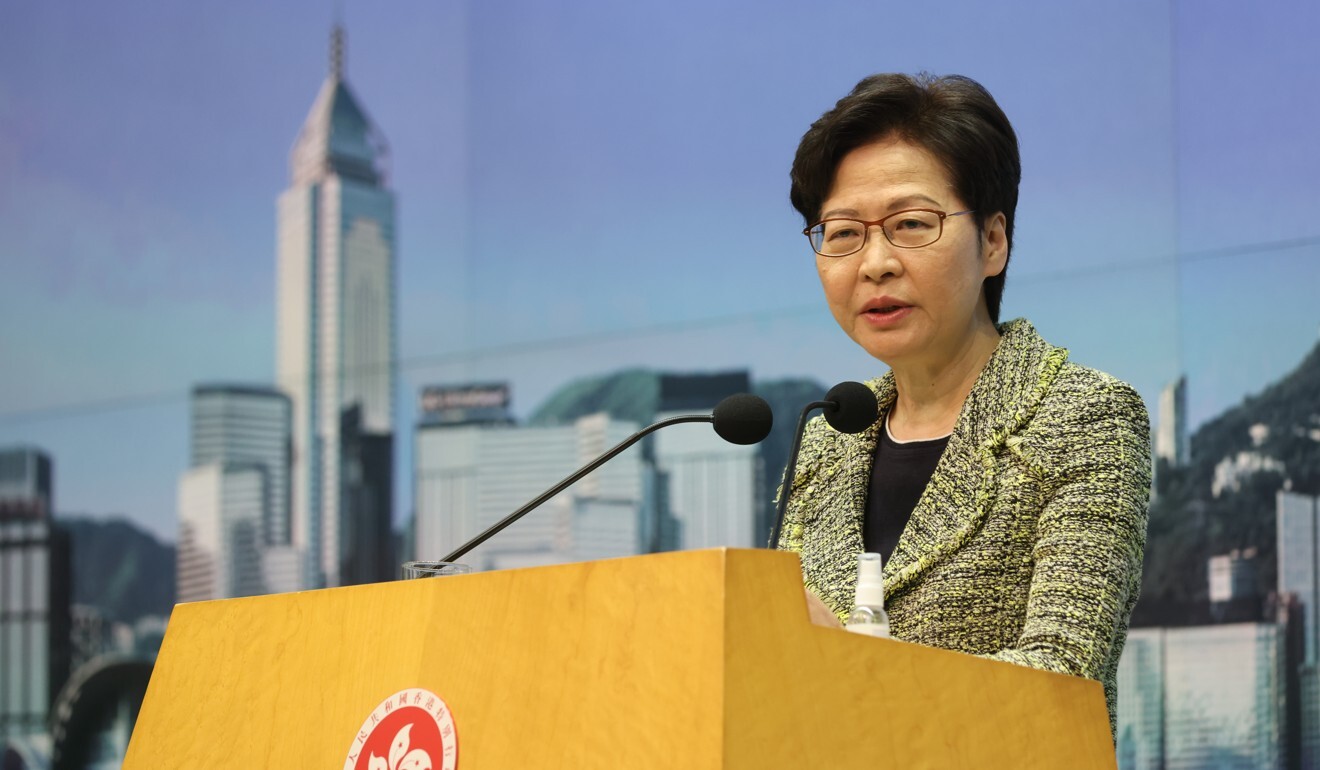 What is the scope of the law?
China's top legislative body
passed the anti-sanctions law
in June, which formally allowed Beijing to take countermeasures against foreign individuals and entities involved in discriminatory measures that "violate international laws and basic norms".
Steps available include denying visas and deporting culprits, as well as freezing an individual's assets.
Under Article 11 and 12, no entity or person in the country is permitted to help another nation implement measures against China and are instead required to help Beijing carry out retaliatory measures. Article 14 states organisations and individuals who refuse to implement or cooperate with retaliatory measures will be "subject to legal liability".
The
National People's Congress
(NPC) Standing Committee – which is holding a four-day meeting from Tuesday in the capital – is expected to pass a resolution to insert the anti-sanctions law into Annex III of the Basic Law of Hong Kong and Macau, their mini-constitutions.
What prompted the law's introduction?
The legislation emerged against the backdrop of worsening ties between the United States and China. Over the past year, Washington has slapped several rounds of sanctions on Chinese and Hong Kong officials for "serious human rights abuses" in
Xinjiang
and what it claimed was an erosion of autonomy and freedoms in the city.
Among the officials targeted in a
round applied last August
over the national security law were Luo Huining, director of Beijing's liaison office in the city, Hong Kong leader Carrie Lam Cheng Yuet-ngor, several other senior ministers and the then-police chief. Lam had earlier said she kept "piles of cash" at home because she no longer had a bank account.
How would the anti-sanctions law affect Hong Kong's firms?
Legal experts are split on how the legislation will play out in the financial hub. Professor Julian Ku, an international and constitutional law expert at Hofstra University in New York, said the law could put businesses operating in Hong Kong in an impossible position.
"It is entirely possible that a firm will have to choose between complying with US sanctions and China's anti-sanctions law, which would make it illegal for them to comply [with the Americans]," he said.
But Nick Turner, a lawyer at Steptoe & Johnson in Hong Kong who specialises in economic sanctions, international regulation and compliance, predicted that most companies were unlikely to run into this dilemma often, based on similar laws played out in places such as the European Union.
"The fact is, most businesses do not touch on sanctions, and the number of sanctioned persons in the market is relatively small," Turner said. "For the companies that do find themselves facing a conflict, there are often ways to resolve the issue quietly in a way that respects the relevant laws and stakeholders."
Mini vandePol, Asia Pacific head of the global compliance and investigations group at Baker & McKenzie, said details of the new legislation and how it would be enforced in Hong Kong would determine the extent of the impact on businesses.
Hong Kong officials, meanwhile, have repeatedly sought to ease anxiety over the law's implications for financial institutions. Lam has said her administration would work harder to communicate with the businesses over the matter, while finance chief Paul Chan Mo-po argued the law would "restore normality to the market order and safeguard the development interests of ordinary enterprises".
Will the law have a bigger business impact in Hong Kong than on the mainland?
It is possible, given the mainland has never opened its financial markets to the West in any significant way, while Hong Kong has long been a key part of the global financial system.
Ku, from Hofstra University, said Hong Kong might be more vulnerable to the effects of sanctions because banks were the types of firms most likely to be on the front lines of complying with US punitive measures. The city typically had more foreign banks with significant US operations than the mainland did, he noted.
Professor Douglas Arner, an academic at the University of Hong Kong who specialises in economic and financial law, echoed that sentiment, citing the "much heavier internationalisation" of Hong Kong compared with the rest of the country.
How are multinationals operating in Hong Kong gearing up for the law?
As pointed out by Leonie Tear, a lawyer who specialises in sanctions and compliance, international companies would make it a priority to understand which laws were likely to apply to them and be enforced against them. They must then assess the commercial risks associated with choosing to comply with one country's laws over another's.
"To date, the US government's very proactive overseas enforcement approach has led many companies to comply with US laws over all others," Tear said, citing the EU's Blocking Statute, which prohibits European businesses from complying with certain extraterritorial American sanctions.
"However, that assessment is now made so much more difficult for those with strong ties to both the US and China, and [with] no enforcement history on the new anti-sanctions laws just yet to consider."
In updating their compliance strategies, non-US companies operating in Hong Kong could limit the extent to which Washington's sanctions applied to them, she said. Ensuring transactions were not conducted in US dollars nor involved American staff could significantly reduce risk, she said.
Some financial institutions could also consider limiting the scope of their services, although any reduction would need to take into account company policies covering financial inclusion and anti-discrimination, Tear said.
Mini vandePol, of Baker & McKenzie, said international companies would need to be keenly aware of compliance overreach given the competing requirements and assess risks to ensure they did not inadvertently act in a discriminatory manner.
How would the law be localised in Hong Kong? What is the timetable?
Under Article 18 of the Basic Law, national laws do not apply in Hong Kong except those listed in Annex III. Once included, they can then be applied locally either by promulgation or through local legislation.
Tam Yiu-chung, the city's sole delegate to the NPC Standing Committee, on Tuesday confirmed the law would be applied to Hong Kong through local legislation, which would allow the city's government to sort out the details.
But local authorities do not appear to be in a rush to complete the process. A government source said no signs had emerged yet the matter would be a priority in the Legislative Council, and Lam has hinted Legco was unlikely to take up the issue in its current term, which ends in October.
Is the law merely a political gesture or is it expected to be strictly enforced in Hong Kong? 
Professor Steve Tsang, director of the SOAS China Institute at the University of London's School of Oriental and African Studies, said he believed the law would be used if Hong Kong faced new foreign sanctions, even though it was intended to be a political gesture against the US and others.
"We should take [President] Xi Jinping's words and acts seriously. By introducing it to Hong Kong, he intends it to be used," he said.
Lau Siu-kai, vice-president of the semi-official Chinese Association of Hong Kong and Macau Studies, also expected authorities to wield the law. "If we have a law and we do not use it, it would be a joke and even harm the country's reputation," he said.
Additional reporting by Chris Lau